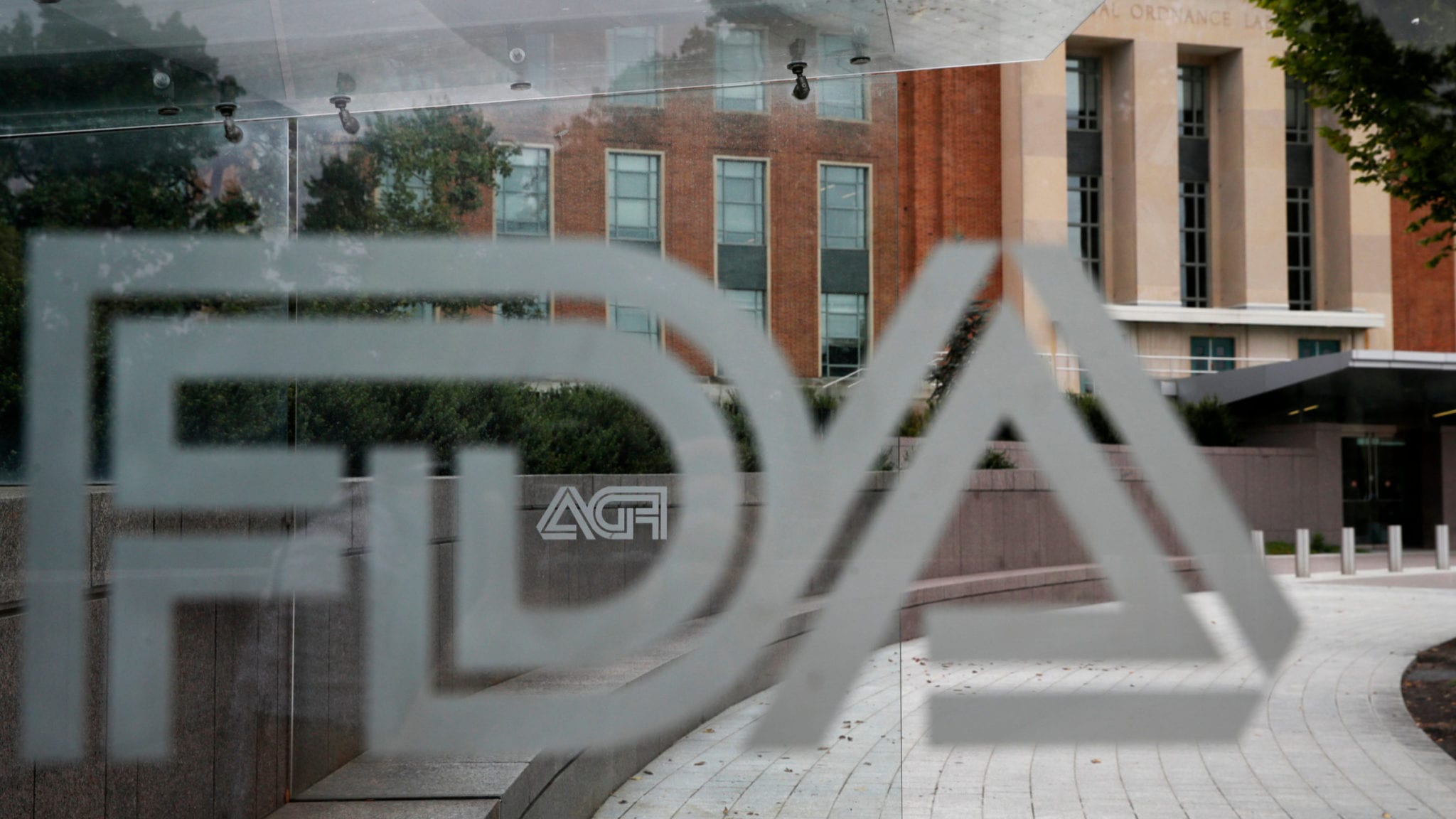 FDA ex­pert pan­el unan­i­mous­ly rec­om­mends ap­proval for Hori­zon Ther­a­peu­tics eye drug
An FDA ad­vi­so­ry com­mit­tee not­ed with con­cern a small safe­ty data­base but unan­i­mous­ly en­dorsed a Hori­zon Ther­a­peu­tics drug for a rare eye au­toim­mune dis­ease that can blind pa­tients: tepro­tu­mum­ab for thy­roid eye dis­ease (TED).
"It was a pret­ty easy vote," said Er­i­ca Brit­tain, an NIH bio­sta­tis­ti­cian and one of the 12 pan­elists on FDA's Der­ma­to­log­ic and Oph­thalmic Drugs Ad­vi­so­ry Com­mit­tee.
Af­ter lis­ten­ing to tes­ti­mo­ny from pa­tients and ad­vo­cates, the ad­vis­ers de­bat­ed the drug's la­bel and whether there was enough da­ta to prop­er­ly un­der­stand the drug's ad­verse ef­fects, but rarely showed the kind of alarm that would lead to a 'no' vote. Hori­zon sub­mit­ted a Phase III tri­al show­ing that the drug could dra­mat­i­cal­ly low­er prop­to­sis, or bulging of the eye, by at least 2 mm in 89.2% of pa­tients, but be­tween the Phase III and the Phase II there were less than 90 pa­tients ac­tu­al­ly treat­ed with a pro­fu­sion.
"The un­cer­tain­ty lies in the small pa­tient pop­u­la­tion and po­ten­tial risk of side ef­fects," said Tim­o­thy Mur­ray, a pan­elist and di­rec­tor of Mi­a­mi Oc­u­lar On­col­o­gy and Reti­na. But "this is one of the more re­mark­able drugs to come out of an un­met need."
The FDA had raised con­cerns about how the pri­ma­ry end­point in Hori­zon's Phase III was cal­cu­lat­ed, but that did not seem to be a ma­jor is­sue for the pan­el. Like the FDA, they de­ter­mined the biotech nev­er­the­less showed strong ef­fi­ca­cy and spent much of the ses­sion de­bat­ing how a post-ap­proval study should be con­struct­ed. Hori­zon had pro­posed a reg­istry of 200 pa­tients but some ex­perts want­ed 500.
The PDU­FA date is set for March 8. The FDA does not have to lis­ten to the rec­om­men­da­tions but gen­er­al­ly does.
Hori­zon has pro­ject­ed $750 mil­lion in peak sales for the drugs, while an­a­lysts have pegged the num­ber clos­er to $500 mil­lion. It would be a sig­nif­i­cant win for the com­pa­ny and end a long road for an an­ti­body that be­gan life as a Roche-li­censed treat­ment for sol­id tu­mors. Hori­zon pur­chased it two years ago from Nar­row Vi­sion for $145 mil­lion up­front two years ago.
The com­pa­ny ex­pects to treat around 15,000 to 20,000 TED pa­tients per year. The au­toim­mune dis­ease pri­mar­i­ly af­fects women and man­i­fests in midlife and can se­vere­ly hand­i­cap peo­ple.
Pa­tient and pa­tient ad­vo­cates tes­ti­fied be­fore the FDA ad­vi­sors' dis­cus­sion, and the pan­elists cit­ed their words when ex­plain­ing their vote. Pa­tients talked about the dis­ease ren­der­ing them un­able to dri­ve or do dai­ly tasks, while al­so chang­ing their ap­pear­ance.
"I wel­come the ad­di­tion of this drug to our ar­ma­men­tar­i­um to treat this hor­ri­ble, hor­ri­ble dis­ease," said John Stam­ler, a Uni­ver­si­ty of Iowa oph­thal­mol­o­gist and pan­elist. "It may be the on­ly ar­row in our quiver."