FDA ex­perts of­fer a unan­i­mous en­dorse­ment for Spark's pi­o­neer­ing AAV gene ther­a­py for blind­ness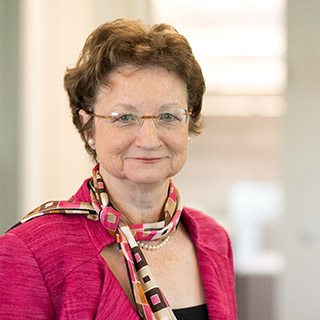 Kather­ine High, head of R&D, Spark Ther­a­peu­tics
A pi­o­neer­ing AAV gene ther­a­py from Spark Ther­a­peu­tics $ONCE took a gi­ant stride to­ward an FDA ap­proval to­day as an out­side pan­el of ex­perts of­fered their sup­port for get­ting this game-chang­ing treat­ment in­to the mar­ket af­ter look­ing over the da­ta and hear­ing from some of the se­vere­ly sight-im­paired pa­tients whose lives had been trans­formed by this ther­a­py.
The vote was 16 to o fa­vor­ing the ben­e­fit-risk pro­file of the drug, back­ing an OK for voreti­gene nepar­vovec by the agency's Cel­lu­lar, Tis­sue and Gene Ther­a­pies Ad­vi­so­ry Com­mit­tee and pro­vid­ing a com­pelling rea­son for the FDA to fol­low through with an his­toric first US ap­proval of a vec­tor-de­liv­ered gene ther­a­py.
"Gene ther­a­py has made my world so much more brighter," said one young pa­tient, who went on to de­scribe how he could see the moon for the first time, go out at night, watch fa­cial ex­pres­sions, and ba­si­cal­ly live his life more nor­mal­ly in­stead of wait­ing for blind­ness to take over. And Chris­t­ian Guardi­no talked about how the treat­ment four years ago saved his sight, a span of time when the dark­ness might well have closed in.
This was no panacea. As the agency's in­ter­nal re­view made clear, voreti­gene nepar­vovec (or Lux­tur­na) — which us­es an ade­no-as­so­ci­at­ed vi­ral vec­tor — im­proved sight us­ing the light lev­els mea­sured for the pri­ma­ry end­point, but fell far short of cur­ing reti­nal dy­s­tro­phy trig­gered by ge­net­ic RPE65 mu­ta­tions. Im­prove­ment in vi­sion is al­so lim­it­ed by the num­ber of vi­able reti­nal cells they have left at the time they're treat­ed, ac­cord­ing to in­ves­ti­ga­tors.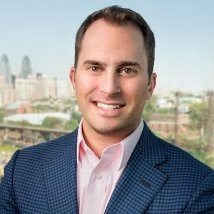 Jeff Mar­raz­zo, Spark CEO
The pan­el ex­perts faced ques­tions about the dura­bil­i­ty of this eye ther­a­py, the pos­si­bil­i­ty that pa­tients will need mul­ti­ple treat­ments in or­der to pre­serve vi­sion gains, the right age to use it and the use of a com­plete­ly nov­el end­point for the pri­ma­ry goal when stan­dard vi­su­al acu­ity achieve­ments fell far short of the goal on sta­tis­ti­cal sig­nif­i­cance.
The ex­perts, though, seemed gen­er­al­ly im­pressed by the re­sults — with some reser­va­tions about the end­point — and sev­er­al were open to treat­ing very young pa­tients. Spark is sug­gest­ing three and old­er, and CEO Jeff Mar­raz­zo told me he was in­ter­est­ed in the en­cour­age­ment he heard to go even younger in some cas­es.
While a for­mal ap­proval is not guar­an­teed, it would be con­found­ing for the agency to ig­nore the pan­el and the ros­ter of pa­tients who came for­ward to talk about be­ing able to play, study and par­tic­i­pate in the kind of day-to-day ac­tiv­i­ties that had been de­nied them all their lives. An ap­proval here could well be the first of many to come, as a group of play­ers ad­vance treat­ments that use a be­nign virus to in­tro­duce a cor­rect­ed gene to fix a wide range of con­di­tions.
"It re­al­ly came to­geth­er in tri­an­gu­lat­ing a bunch of points," Mar­raz­zo told me af­ter the land­mark vote came through, cit­ing not just the pa­tient tes­ti­mo­ny but al­so the physi­cians who were there to back up the ap­pli­ca­tion.
Mar­raz­zo isn't of­fer­ing any price yet, and won't un­til the ap­proval comes through. But it won't be cheap. Es­ti­mates for one-time costs of­ten hov­er around the $1 mil­lion mark in gene ther­a­py. The CEO, who's ob­vi­ous­ly thought quite a lot about it, says the clear path to en­sur­ing ac­cess un­der the cur­rent rules that gov­erns in­sur­ance points to a one-time charge per eye. It's hard to of­fer an al­ter­na­tive mod­el, he adds, giv­en the kind of porta­bil­i­ty is­sues and pay­ment mod­els peo­ple have with their in­sur­ance cov­er­age to­day — but he's in­ter­est­ed in ex­plor­ing it and see­ing what has to change to make that hap­pen.
Eigh­teen years ago, the gene ther­a­py field was near­ly shoved in­to obliv­ion af­ter the death of a pa­tient in a tri­al be­ing con­duct­ed by Penn's James Wil­son. But over the past 10 years in­ves­ti­ga­tors, us­ing some of the same tech­nol­o­gy that Wil­son helped cre­ate, have mount­ed a mas­sive come­back ef­fort. In Spark's case, the Chil­dren's Hos­pi­tal of Philadel­phia played a key role in push­ing the ear­ly R&D work, giv­ing the biotech a big leg up in the race to get the first such gene ther­a­py in­to the US mar­ket.
There have been two oth­er gene ther­a­pies in Eu­rope, in­clud­ing Glax­o­SmithK­line's Strimvelis. But they've been rarely used. The ques­tion now is how these treat­ments can get root­ed in the US mar­ket and then start to spread around the world.
That day looks much clos­er than it has ever been.
Kather­ine High, pres­i­dent and head of R&D at Spark Ther­a­peu­tics said:
The clin­i­cal pro­gram for Lux­tur­na in­cludes pa­tient da­ta that show ef­fi­ca­cy for up to four years on end­points in­clud­ing bi­lat­er­al mul­ti-lu­mi­nance mo­bil­i­ty test (MLMT) score change and full-field light sen­si­tiv­i­ty thresh­old (FST) test­ing, with ob­ser­va­tion on­go­ing. We look for­ward to con­tin­u­ing to work with FDA as it com­pletes its re­view of Lux­tur­na.