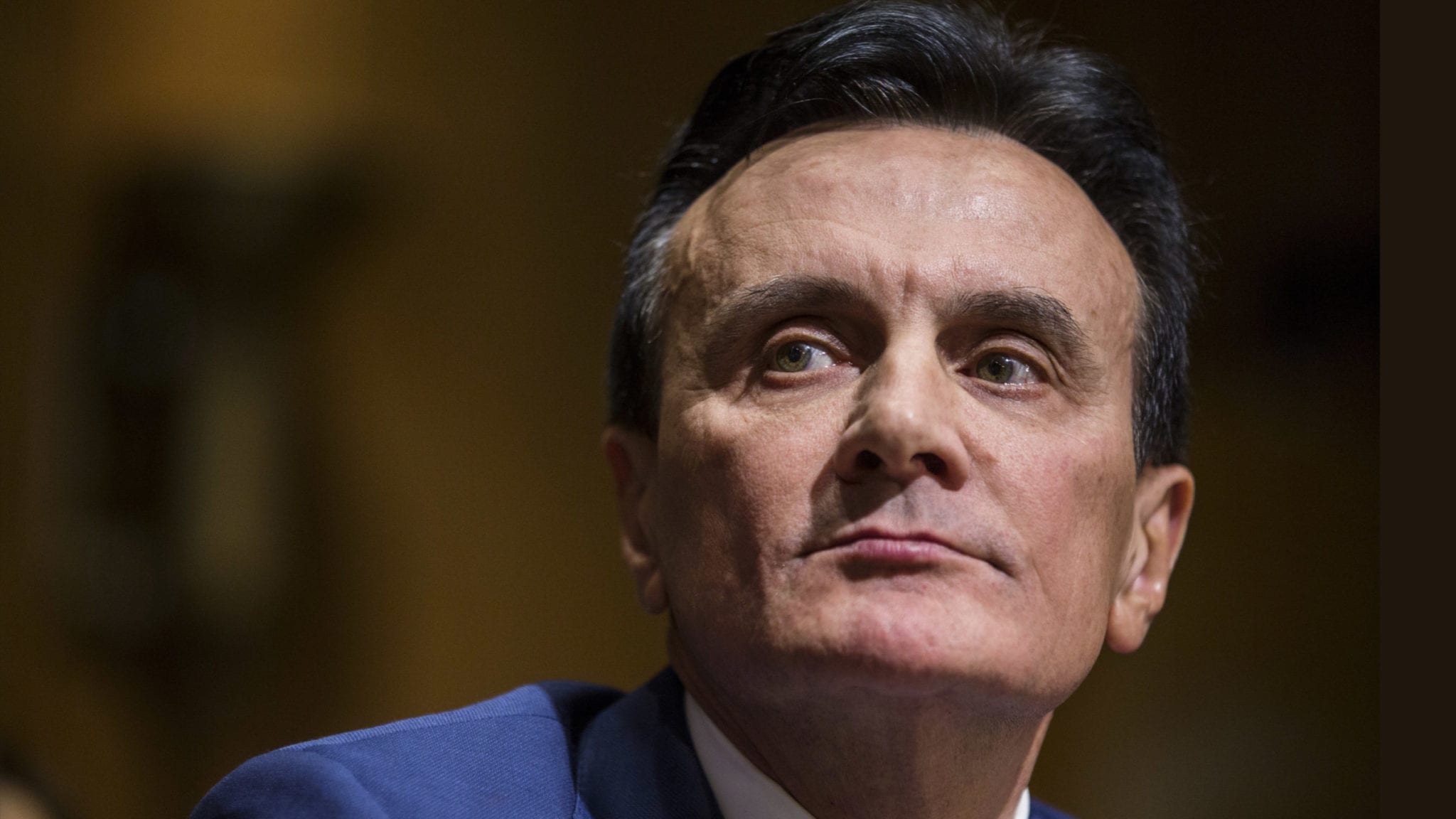 Pascal Soriot, AstraZeneca CEO (Zach Gibson/Bloomberg via Getty Images)
FDA gives As­traZeneca the thumbs-up to restart PhI­II Covid-19 vac­cine tri­als, and J&J is prepar­ing to re­sume its study
Sev­er­al coun­tries had restart­ed their por­tions of As­traZeneca's glob­al Phase III Covid-19 vac­cine tri­al af­ter the study was paused world­wide in ear­ly Sep­tem­ber, but the US no­tably stayed on the side­lines — un­til now. Fri­day af­ter­noon the phar­ma gi­ant an­nounced the all clear from US reg­u­la­tors. And on top of that, J&J an­nounced Fri­day evening that it's prepar­ing to re­sume its own Phase III vac­cine tri­al.
The FDA gave As­traZeneca the go-ahead to con­tin­ue the tri­al state­side af­ter con­clud­ing that it would be safe to press ahead, ac­cord­ing to a com­pa­ny state­ment sent to End­points News. The green light comes rough­ly a month-and-a-half af­ter the study had been vol­un­tar­i­ly stopped. Reg­u­la­tors had been in­ves­ti­gat­ing two cas­es of a pos­si­ble neu­ro­log­i­cal side ef­fect in the ex­per­i­men­tal vac­cine, but ap­pear sat­is­fied with their find­ings.
The news on the As­traZeneca tri­al was first re­port­ed by the Wall Street Jour­nal. The FDA did not find the vac­cine was re­spon­si­ble for the side ef­fects, ac­cord­ing to the Jour­nal, but could not rule out a link, ei­ther. Lat­er on Fri­day, J&J an­nounced that the in­de­pen­dent DSMB had rec­om­mend­ed re­sum­ing tri­al re­cruit­ment and fol­low­ing dis­cus­sions with the FDA, J&J is now prepar­ing to pro­ceed.
"The restart of clin­i­cal tri­als across the world is great news as it al­lows us to con­tin­ue our ef­forts to de­vel­op this vac­cine to help de­feat this ter­ri­ble pan­dem­ic," As­traZeneca CEO Pas­cal So­ri­ot said in their state­ment. "We should be re­as­sured by the care tak­en by in­de­pen­dent reg­u­la­tors to pro­tect the pub­lic and en­sure the vac­cine is safe be­fore it is ap­proved for use."
Go­ing for­ward, re­searchers and clin­i­cians at As­traZeneca tri­al sites will be re­quired to in­form vol­un­teers of the cas­es and look out for any po­ten­tial neu­ro­log­i­cal events, such as numb­ness.
As­traZeneca's vac­cine had been on pace to re­ceive au­tho­riza­tion for emer­gency use be­fore the end of year pri­or to the tri­al's halt in Sep­tem­ber. The com­pa­ny re­mains 3rd in End­points News' Covid-19 vac­cine race track­er, be­hind on­ly Pfiz­er and Mod­er­na. With the US tri­al able to get back up and run­ning, As­traZeneca says it's an­tic­i­pat­ing to have the re­sults of the study lat­er this year, de­pend­ing on the rate of in­fec­tion in the tri­al sites' com­mu­ni­ties.
The two cas­es stud­ied by the agency in­clude an in­stance in Ju­ly when a pa­tient de­vel­oped what was thought to be trans­verse myelitis, a rare spinal in­flam­ma­tion dis­or­der, but turned out to be mul­ti­ple scle­ro­sis un­re­lat­ed to the vac­cine. Then in Sep­tem­ber, an­oth­er neu­ro­log­i­cal event in a British pa­tient al­so be­lieved to be trans­verse myelitis caused the glob­al tri­al halt.
Tri­als had al­ready re­sumed in the UK, home of As­traZeneca's head­quar­ters, as well as Brazil, Japan, South Africa and In­dia. The EMA ini­ti­at­ed a rolling re­view of the vac­cine at the start of Oc­to­ber.
J&J had or­dered a pause to its late-stage Covid-19 vac­cine tri­als on Oct. 12 af­ter an in­ci­dent of a stroke, ac­cord­ing to an ear­li­er Wash­ing­ton Post re­port, though the ill­ness was orig­i­nal­ly undis­closed. J&J said that there was no clear cause of the event and no ev­i­dence it was a re­sult of its vac­cine.
The com­pa­ny al­so not­ed it will not say whether or not that par­tic­i­pant re­ceived an ex­per­i­men­tal vac­cine dose or place­bo in or­der to main­tain the dou­ble-blind­ed­ness of the study.
Like As­traZeneca, J&J is re­search­ing an ade­n­ovirus vac­cine, though the lat­ter's vac­cine on­ly re­quires a sin­gle dose. J&J is plan­ning on re­cruit­ing 60,000 pa­tients.
Reuters had pre­vi­ous­ly re­port­ed that the As­traZeneca tri­al could re­sume this week, and Warp Speed chief Mon­cef Slaoui had told Bloomberg that he ex­pect­ed both to restart be­fore the end of the week.
For a look at all End­points News coro­n­avirus sto­ries, check out our spe­cial news chan­nel.