FDA green­lights sec­ond Ebo­la treat­ment in three months, hand­ing new OK to Ridge­back­'s Eban­ga
A hus­band-and-wife biotech that li­censed a Covid-19 an­tivi­ral be­fore quick­ly part­ner­ing on it with Mer­ck ear­li­er this sum­mer has a new ap­proval in an­oth­er high­ly in­fec­tious dis­ease — Ebo­la.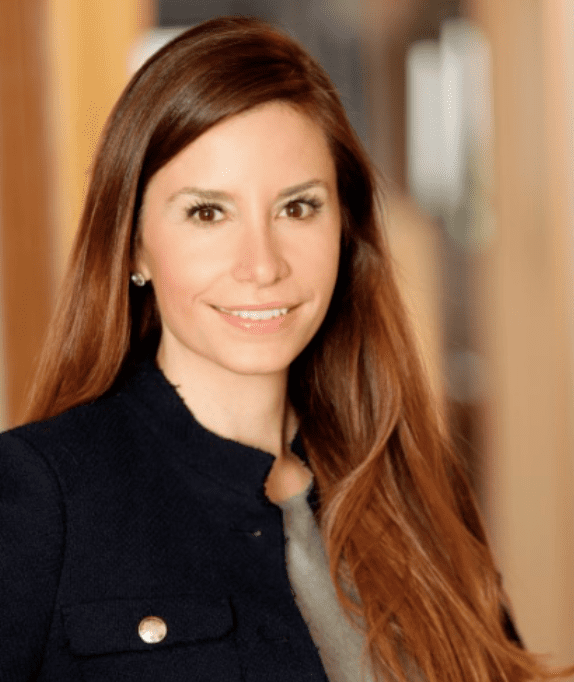 Wendy Hol­man
Ridge­back Bio­ther­a­peu­tics, co-found­ed by CEO Wendy Hol­man and her hus­band Wayne Hol­man, a hedge fund man­ag­er who used to work for a com­pa­ny in­volved in one of the biggest in­sid­er trad­ing scan­dals in his­to­ry, has clinched an FDA OK for an­su­vimab-zykl to treat the dead­ly Ebo­la virus in adults and chil­dren. The drug, a mon­o­clon­al an­ti­body, will be mar­ket­ed as Eban­ga.
It's the sec­ond-ever Ebo­la treat­ment to gain US ap­proval, both of which came over the last three months. Re­gen­eron's an­ti­body cock­tail In­mazeb marked the first back in Oc­to­ber and was cho­sen by BAR­DA for the na­tion­al stock­pile in case of an out­break.
Both treat­ments were part of an NIH-spon­sored study in the De­mo­c­ra­t­ic Re­pub­lic of the Con­go dur­ing the coun­try's 2018-19 out­break. Launched in Nov 2018, the study looked at four dif­fer­ent Ebo­la ther­a­pies and was stopped less than a year lat­er due to the over­whelm­ing­ly pos­i­tive re­sults pro­duced by Re­gen­eron and Ridge­back's drugs.
The study it­self was ran­dom­ized and open-la­bel, with 174 pa­tients in the Eban­ga arm and 168 in the con­trol arm. Re­searchers honed in on 28-day mor­tal­i­ty rates as the pri­ma­ry end­point and found that, of those who re­ceived Eban­ga, 35.1% died af­ter 28 days. That fig­ure com­pared to 49.4% of those tak­ing the con­trol.
Reg­u­la­tors ad­vised against tak­ing both Eban­ga and an Ebo­la vac­cine at the same time. They not­ed that most of the com­mon side ef­fects from Eban­ga can al­so be con­fused with Ebo­la symp­toms them­selves, and rec­om­mend­ed dis­con­tin­u­a­tion should pa­tients de­vel­op a hy­per­sen­si­tiv­i­ty re­ac­tion.
Al­so in the study were a ZMapp an­ti­body and Gilead's an­tivi­ral remde­sivir, which has since been re­pur­posed for Covid-19 and en­dorsed with a full FDA ap­proval de­spite lin­ger­ing ques­tions.
It's been an event­ful year for the Mi­a­mi-based biotech. At the out­set of the Covid-19 pan­dem­ic in March, Hol­man struck a deal with Emory Uni­ver­si­ty to li­cense an ex­per­i­men­tal coro­n­avirus pill in­vent­ed by re­searchers there with $16 mil­lion in gov­ern­ment grants. Two months lat­er, Mer­ck gained world­wide rights to the pro­gram, dubbed EI­DD-2801, from Ridge­back for an undis­closed sum as part of their col­lab­o­ra­tion.
The quick turn­around drew con­cerns that Ridge­back at­tempt­ed to cash in big on a tax­pay­er-fund­ed pro­gram, with promi­nent Har­vard bioethi­cist Aaron Kessel­heim blast­ing the move in the Wash­ing­ton Post at the time. But in a Na­ture study pub­lished ear­li­er this month, re­sults showed that EI­DD-2801 com­plete­ly sup­pressed SARS-CoV-2 trans­mis­sion with­in 24 hours in fer­rets.
For Eban­ga, it's not im­me­di­ate­ly clear where and how the drug will be used, giv­en Re­gen­eron's pres­ence in the US strate­gic stock­pile and the DRC.