FDA keeps clin­i­cal hold in place on Lari­mar's lead drug with job cuts like­ly on the hori­zon
The FDA will ex­tend its clin­i­cal hold on Lari­mar Ther­a­peu­tics' lead rare dis­ease drug CTI-1601, ask­ing for more da­ta be­fore it will re­con­sid­er the com­pa­ny's case, Lari­mar said in a re­lease Tues­day.
The agency ini­tial­ly placed a hold on the Phase I pro­gram in Friedre­ich's atax­ia back in May af­ter the com­pa­ny re­port­ed mul­ti­ple deaths of non-hu­man pri­mates in pre­clin­i­cal test­ing.
Shares in $LRMR were trad­ing down rough­ly 62% Tues­day morn­ing, from $8.56 to $3.40.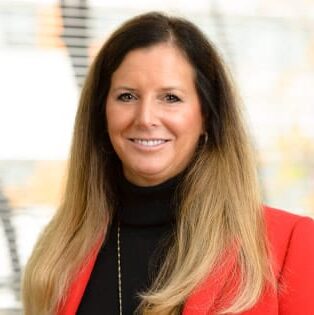 Ca­r­ole Ben-Mai­mon
With the hold now in place for even longer, Lari­mar said it is eval­u­at­ing da­ta from com­plet­ed stud­ies to fig­ure out if it wants to take on the headache of a new study. The com­pa­ny is al­so re­con­sid­er­ing tim­ing on a planned open-la­bel ex­pan­sion study, as well as an as­cend­ing-dose pe­di­atric tri­al.
"Our next step is to en­gage with the agency to de­ter­mine how we can meet their re­quest in the most ef­fi­cient and ex­pe­di­tious man­ner," CEO Ca­r­ole Ben-Mai­mon said in a state­ment. "Based on all avail­able clin­i­cal and non-clin­i­cal da­ta, we con­tin­ue to be­lieve there is a path for­ward through the res­o­lu­tion of the CTI-1601 clin­i­cal hold."
Once known as Chon­dr­i­al Ther­a­peu­tics, Lari­mar went pub­lic back in 2019 as part of a SPAC re­verse merg­er with a plat­form based on pro­tein re­place­ment ther­a­pies. CTI-1601 was con­ceived as the flag­ship pro­gram in that plat­form, look­ing to treat the rare ge­net­ic dis­ease Friedre­ich's atax­ia.
The non-hu­man pri­mates that died in a pre­clin­i­cal tri­al had been giv­en the high­est dos­es of CTI-1601, a re­com­bi­nant fu­sion pro­tein de­signed to de­liv­er hu­man fratax­in in­to the mi­to­chon­dria, as part of a study around ex­tend­ed dos­ing of the drug. Pa­tients with FA are un­able to pro­duce enough of the pro­tein, which is es­sen­tial for meta­bol­ic func­tions.
Now, Lari­mar is look­ing to slash and burn as it paves its cash run­way out past 2023, Ben-Mai­mon said in a re­lease:
We re­main com­mit­ted to CTI-1601's fur­ther de­vel­op­ment and are work­ing to­wards this goal with a strong cash po­si­tion which pro­vides run­way at least in­to 2023. We in­tend to op­er­ate un­der a cost re­duc­tion plan while re­solv­ing the clin­i­cal hold to man­age burn and ex­tend our cash run­way if need­ed.