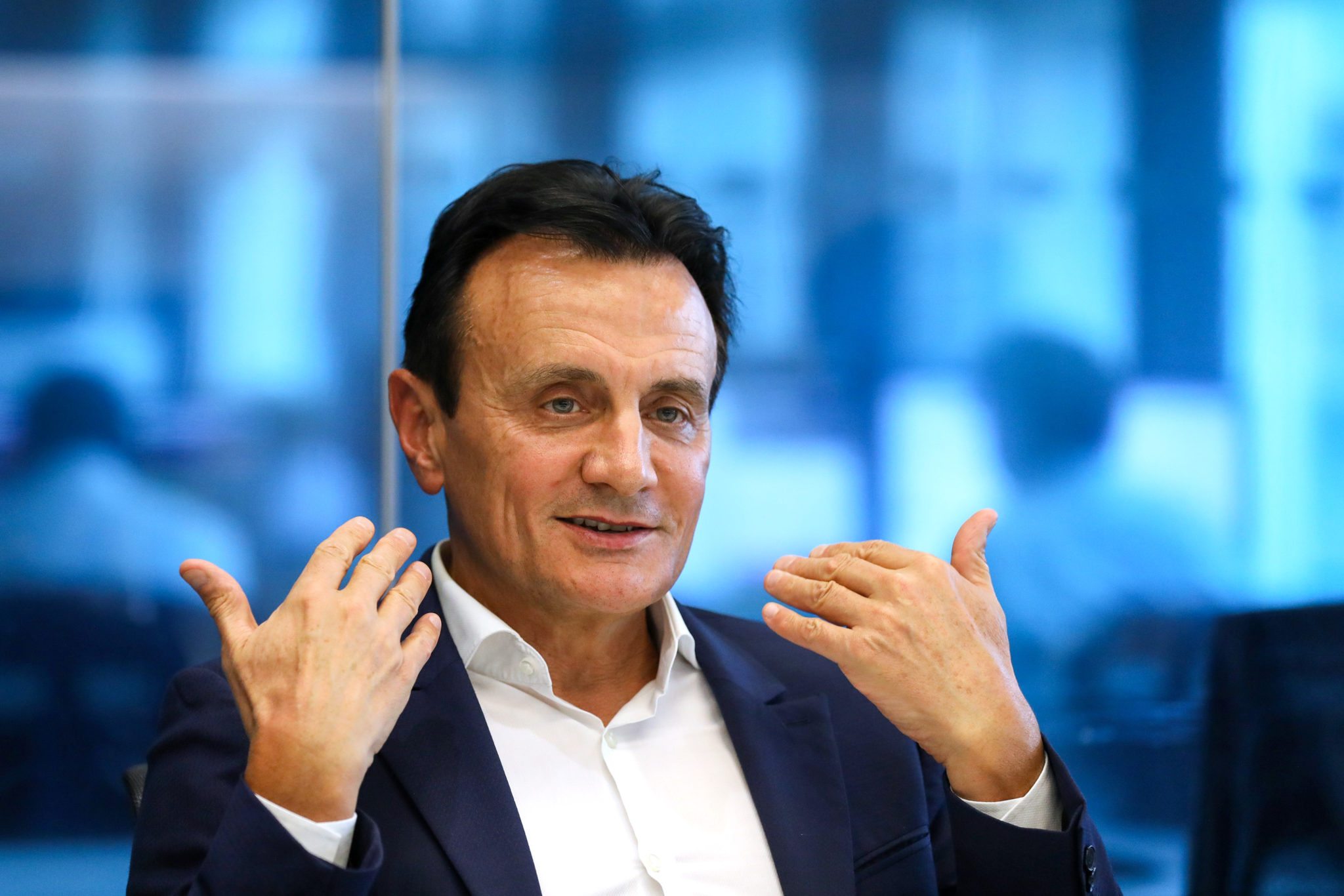 FDA OK makes As­traZeneca the leader in one new seg­ment of the all-im­por­tant lung can­cer mar­ket
As­traZeneca $AZN has found a way to jump out in front of a pack of heavy­weight PD-1/L1 ri­vals duk­ing it out for a big piece of the block­buster lung can­cer mar­ket.
The day af­ter Pfiz­er and Mer­ck KGaA were forced to throw in the tow­el on a piv­otal sec­ond-line lung can­cer study for Baven­cio, the FDA hand­ed the UK phar­ma gi­ant an ap­proval to mar­ket Imfinzi to pa­tients whose stage III non-small cell lung can­cer hasn't pro­gressed af­ter chemora­di­a­tion and whose tu­mors can't be sur­gi­cal­ly re­moved.
"This is the first treat­ment ap­proved for stage III un­re­sectable non-small cell lung can­cer to re­duce the risk of the can­cer pro­gress­ing, when the can­cer has not wors­ened af­ter chemora­di­a­tion," said FDA can­cer czar Richard Paz­dur. And now pa­tients have a bet­ter shot at pro­longed sur­vival than they had be­fore.
How im­por­tant is this for As­traZeneca?
CEO Pas­cal So­ri­ot put it in per­spec­tive last fall when he said: "We're go­ing to be first in half the pool in lung can­cer."
The ap­proval on­ly 5 months af­ter the da­ta were un­veiled un­der­scores the FDA's de­sire to push through can­cer drugs from top play­ers like this at an un­prece­dent­ed speed, when the da­ta comes up in their fa­vor. It al­so is a prospec­tive ma­jor com­mer­cial win for As­traZeneca, which turned to this suc­cess to salve the bit­ter sting of the big MYS­TIC fail­ure last sum­mer for the pair­ing of Imfinzi and their in-house CT­LA-4 treme­li­mum­ab.
Their PA­CIF­IC da­ta in the fall helped mol­li­fy in­vestors, re­viv­ing hope that As­traZeneca rev­enue may still be down, but it's mak­ing ma­jor strides on can­cer that could turn it around for the com­pa­ny this year.
As­traZeneca be­lieves it can hold on to this seg­ment of the mar­ket for some time be­fore a ri­val shows up, which would earn ku­dos for tri­al strat­e­gy where the ma­jor play­ers like Mer­ck and Bris­tol-My­ers Squibb have been pulling out all the stops.
"Hav­ing stage III to our­selves is re­al­ly crit­i­cal," So­ri­ot told a small group of re­porters at ES­MO. "I think in lung can­cer we can be a leader."
Their PA­CIF­IC tri­al re­vealed a pro­gres­sion-free sur­vival ad­van­tage of more than 11 months for a group of pa­tients tak­ing Imfinzi (dur­val­um­ab) over place­bo — 16.8 ver­sus 5.6 months. That rep­re­sents a 48% drop in the risk of pro­gres­sion.
---
As­traZeneca CEO Pas­cal So­ri­ot is in­ter­viewed in Lon­don, Sep­tem­ber 2017 Get­ty/Bloomberg