A non­prof­it group's Cha­gas drug beat out Mar­tin Shkre­li's old ri­val to FDA OK, valu­able PRV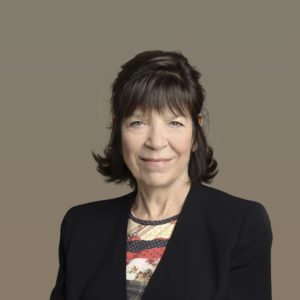 Sil­via Gold, Mun­do Sano
The FDA has ap­proved a new drug for Cha­gas dis­ease, but one of Mar­tin Shkre­li's for­mer biotechs — which set its sights on Cha­gas — isn't the one ben­e­fit­ing from the mar­ket­ing OK. And Shkre­li's suc­ces­sors say they now have to switch up their game plan af­ter the ri­val group snagged the valu­able pri­or­i­ty re­view vouch­er that came with the first OK, blast­ing their share price.
The non­prof­it drug de­vel­op­ment or­ga­ni­za­tion Drugs for Ne­glect­ed Dis­eases ini­tia­tive (DNDi), along with the phar­ma­ceu­ti­cal com­pa­ny Chemo Group and the non­prof­it foun­da­tion Mun­do Sano set out a year ago to reg­is­ter the drug in ar­eas where its need­ed, in­clud­ing the US.
Now Chemo Re­search SL, a unit of the Chemo Group, has won the first ever US OK for the drug — for pe­di­atric pa­tients — along with a pri­or­i­ty re­view vouch­er that's like­ly worth over $100 mil­lion.
The non­prof­its band­ed to­geth­er with the ex­press mis­sion of mak­ing the ther­a­py avail­able at cost, plus what they said would be a rea­son­able mar­gin. They al­so pledged that half of any mon­ey they get from the PRV will be ear­marked for Mun­do Sano's non­prof­it work. The FDA state­ment on the ap­proval notes that while Cha­gas is en­dem­ic in Latin Amer­i­ca, some 300,000 peo­ple have it in the US.
That's what at­tract­ed Mar­tin Shkre­li to the drug. Af­ter he ac­quired Kalo­Bios out of bank­rupt­cy, he land­ed the world­wide rights to a ver­sion of the same drug with plans to boost the price — from $50 to $100 in Latin Amer­i­ca and free from the CDC — up to then hep C lev­els, which were $60,000 to $90,000.
Shkre­li's most no­to­ri­ous for his work at Tur­ing, where he bought an­oth­er old drug and hiked the price more than 5000%.
Shkre­li was lat­er charged with fraud — re­cent­ly con­vict­ed on three felony counts — and had to ex­it Kalo­Bios, which sub­se­quent­ly changed its name to Hu­mani­gen $HGEN and barred Shkre­li from the premis­es.
In an SEC post Wednes­day morn­ing, though, Hu­mani­gen — now run by Cameron Dur­rant — says the ap­proval for the ri­val group means they are out of the run­ning on the PRV, rais­ing ques­tions about the fu­ture of their work.
As a re­sult of FDA's ac­tions and with the in­for­ma­tion cur­rent­ly avail­able, Hu­mani­gen, Inc. no longer ex­pects to be el­i­gi­ble to re­ceive a PRV with its own ben­znida­zole can­di­date for the treat­ment of Cha­gas dis­ease. Ac­cord­ing­ly, Hu­mani­gen is as­sess­ing its op­tions in re­spect of that de­vel­op­ment pro­gram and the com­pa­ny's mon­o­clon­al an­ti­bod­ies, lenzilum­ab and ifabo­tuzum­ab.
That's not what share­hold­ers want­ed to hear. Hu­mani­gen's shares im­plod­ed on the news, with the OTC stock drop­ping 73% and plung­ing deep in­to pen­ny stock ter­ri­to­ry.
Ac­cord­ing to a spokesper­son at DNDi, "one of the first ac­tiv­i­ties in this strate­gic col­lab­o­ra­tion was the de­vel­op­ment of an ur­gent­ly need­ed sec­ond source of the pe­di­atric dosage form of ben­znida­zole, fol­low­ing dis­rup­tions in sup­ply from what at the time was the on­ly ex­ist­ing child-adapt­ed for­mu­la­tion of ben­znida­zole."
DN­Di's Ex­ec­u­tive Di­rec­tor Bernard Pé­coul had this to say:
Glob­al­ly, few­er than 1% of the six to eight mil­lion peo­ple with Cha­gas dis­ease have ac­cess to treat­ment. In the U.S. on­ly a hand­ful of pa­tients have had ac­cess to treat­ment, thanks to the ef­forts of lead­ing Cha­gas clin­i­cians in places like Los An­ge­les and north­ern Vir­ginia. It is our hope that pa­tients in the U.S. will now have eas­i­er ac­cess to ben­znida­zole, and that FDA reg­is­tra­tion will al­so cat­alyze en­dem­ic coun­tries in Latin Amer­i­ca that have not yet reg­is­tered the drug to do so.
"The FDA is com­mit­ted to mak­ing avail­able safe and ef­fec­tive ther­a­peu­tic op­tions to treat trop­i­cal dis­eases," said Ed­ward Cox, di­rec­tor of the Of­fice of An­timi­cro­bial Prod­ucts in the FDA's CDER.