FDA opens door to emer­gency use of con­va­les­cent plas­ma from re­cov­ered Covid-19 pa­tients
One po­ten­tial treat­ment for Covid-19, known as con­va­les­cent plas­ma, may be de­rived from pa­tients who have al­ready re­cov­ered from the dis­ease, and the FDA said Tues­day that it will help to pro­vide ac­cess to it for pa­tients with se­ri­ous or im­me­di­ate­ly life-threat­en­ing Covid-19 in­fec­tions.
The idea be­hind the treat­ment is that plas­ma col­lect­ed from pa­tients re­cov­er­ing from Covid-19 may con­tain an­ti­bod­ies to the virus that might be ef­fec­tive against the in­fec­tion. New York Gov. An­drew Cuo­mo (D) said yes­ter­day that some crit­i­cal­ly ill pa­tients would be able to ac­cess con­va­les­cent plas­ma in some cas­es.
Al­though FDA says it's im­por­tant to de­ter­mine, via clin­i­cal tri­als, the safe­ty and ef­fec­tive­ness of con­va­les­cent plas­ma be­fore rou­tine­ly ad­min­is­ter­ing it to pa­tients with Covid-19, the agency said it will al­low the use of sin­gle pa­tient emer­gency In­ves­ti­ga­tion­al New Drug Ap­pli­ca­tions (eINDs) to ob­tain ac­cess to the in­ves­ti­ga­tion­al plas­ma. Such eINDs can be sub­mit­ted to FDA via email and the agency says it can pro­vide time-sen­si­tive re­spons­es in four to eight hours.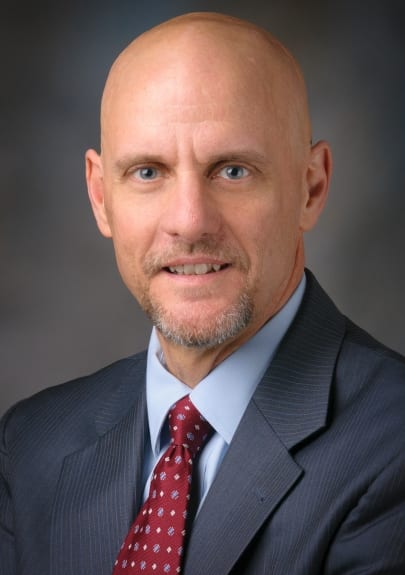 Stephen Hahn
At the White House last week, FDA Com­mis­sion­er Stephen Hahn said the agency is "re­al­ly push­ing hard to try to ac­cel­er­ate" the use of con­va­les­cent plas­ma. He added: "If you've been ex­posed to coro­n­avirus and you're bet­ter and you don't have the virus in your blood, we could col­lect the blood. Now, this is a pos­si­ble treat­ment; this is not a proven treat­ment — just want to em­pha­size that. Col­lect the blood, con­cen­trate that, and have the abil­i­ty, once it's pathogen-free — that is, virus-free — to be able to give that to oth­er pa­tients. And the im­munoglob­u­lins — the im­mune re­sponse — could po­ten­tial­ly pro­vide a ben­e­fit to pa­tients."
FDA al­so says that Covid-19 con­va­les­cent plas­ma must on­ly be col­lect­ed from re­cov­ered in­di­vid­u­als (com­plete res­o­lu­tion of symp­toms at least 14 days be­fore a do­na­tion) and if they are el­i­gi­ble to do­nate blood. The re­quired test­ing must be done, FDA says, while al­so out­lin­ing how it de­fines what "se­vere or im­me­di­ate­ly life-threat­en­ing Covid-19" means (see the link at the bot­tom for more de­tails).
In ad­di­tion, FDA is work­ing with the Na­tion­al In­sti­tutes of Health and the Cen­ters for Dis­ease Con­trol and Pre­ven­tion to de­vel­op mas­ter pro­to­cols for use by mul­ti­ple in­ves­ti­ga­tors in or­der to co­or­di­nate the col­lec­tion and use of Covid-19 con­va­les­cent plas­ma.
The use of con­va­les­cent plas­ma was pre­vi­ous­ly stud­ied in oth­er pan­demics and epi­demics, in­clud­ing the 2009-2010 H1N1 in­fluen­za virus pan­dem­ic, the 2003 SARS-CoV-1 epi­dem­ic, and the 2012 MERS-CoV epi­dem­ic, FDA said.
A com­ment in the Lancet last month said that "sev­er­al stud­ies showed a short­er hos­pi­tal stay and low­er mor­tal­i­ty in pa­tients treat­ed with con­va­les­cent plas­ma than those who were not treat­ed with con­va­les­cent plas­ma."
In­ves­ti­ga­tion­al COVID-19 Con­va­les­cent Plas­ma – Emer­gency INDs
For a look at all End­points News coro­n­avirus sto­ries, check out our spe­cial news chan­nel.
---
RAPS: First pub­lished in Reg­u­la­to­ry Fo­cus™ by the Reg­u­la­to­ry Af­fairs Pro­fes­sion­als So­ci­ety, the largest glob­al or­ga­ni­za­tion of and for those in­volved with the reg­u­la­tion of health­care prod­ucts. Click here for more in­for­ma­tion.