FDA pan­el of­fers a wa­ver­ing thumbs up for Eli Lil­ly's 2 mg baric­i­tinib, thumbs down on 4 mg
A large pan­el of out­side rheuma­toid arthri­tis ex­perts gath­ered at the FDA to dis­cuss Eli Lil­ly's $LLY con­tro­ver­sial re-ap­pli­ca­tion for an ap­proval of baric­i­tinib, vot­ing in lop­sided fa­vor of the ef­fi­ca­cy and safe­ty of the 2 mg dose of the rheuma­toid arthri­tis drug, but turned their thumbs down on the 4 mg dose.
Ten vot­ed in fa­vor of the risk/ben­e­fit bal­ance of the 2 mg dose, 5 against. The num­bers were re­versed for the 4 mg, falling 10 against and 5 in fa­vor.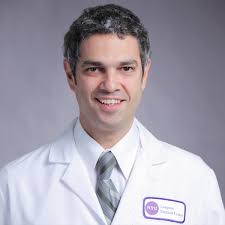 Jose Sch­er
These ex­pert votes hinged on a con­sid­er­able amount of con­fu­sion and un­cer­tain­ty, though, which sev­er­al mem­bers were quick to ac­knowl­edge.
Said one mem­ber who vot­ed yes on the ad­e­qua­cy of the safe­ty da­ta of the 2 mg dose: "This whole thing is a house of cards and I could have gone ei­ther way."
An­oth­er: "My best guess is yes."
Er­i­ca Brit­tain: "I vot­ed yes, I could have def­i­nite­ly vot­ed no."
"We still don't have enough da­ta," said one mem­ber who vot­ed in fa­vor of the ad­e­qua­cy of the 2 mg dose.
"I would urge the spon­sor to get as much da­ta as pos­si­ble on the safe­ty side," com­ment­ed com­mit­tee chair Jose Sch­er, who vot­ed against both the 2 mg and 4 mg dos­es based on in­ad­e­quate safe­ty da­ta.
That all could emerge as a ma­jor headache for Eli Lil­ly and its part­ners at In­cyte $IN­CY, as the com­pa­ny wants to start treat­ment-re­sis­tant pa­tients at 4 mg and then ta­per down to 2 mg if they sta­bi­lize their dis­ease.
Lil­ly's shares ini­tial­ly dropped 3% in ear­ly trad­ing Tues­day, then man­aged to climb back up in­to the green, bare­ly. In­cyte shares, though, are still down 5% in mid-morn­ing trad­ing.
The pan­el dis­cus­sion in­clud­ed a me­an­der­ing se­ries of com­ments, with some voic­es sup­port­ing an ap­proval to of­fer a new op­tion for pa­tients and a few flag­ging some se­ri­ous safe­ty is­sues and oth­ers un­cer­tain just what was demon­strat­ed by the da­ta on dis­play.
On one point, the ad­vi­so­ry com­mit­tee found clear con­sen­sus around ef­fi­ca­cy. By a vote of 14 to 1 they con­clud­ed that there was clear ev­i­dence of the "sub­stan­tial ev­i­dence" that backed the drug's ef­fi­ca­cy, with a unan­i­mous vote in fa­vor of ef­fi­ca­cy as a sec­ond-line ther­a­py af­ter pa­tients had failed on their front­line drug.
Much of the dis­cus­sion, though, cen­tered on the safe­ty of the drug, where reg­u­la­tors raised some of their most se­ri­ous ob­jec­tions to the drug, with a star­tling sig­nal on throm­boem­bolism.
One com­mit­tee mem­ber not­ed a dis­cus­sion con­cern­ing whether rheuma­tol­o­gists are used to look­ing for and mon­i­tor­ing for ad­verse events. But, he added, "rheuma­tol­o­gists do not typ­i­cal­ly look for throm­boem­bol­ic events, that's not on the list of things that are tra­di­tion­al­ly watched for."
There was a con­sid­er­able dis­cus­sion whether the com­mit­tee had the da­ta need­ed to make a con­clu­sion on the drug's safe­ty, par­tic­u­lar­ly when it came to the 2 mg dose.
"None of these stud­ies are pow­ered to look for rare events," said Sch­er, high­light­ing stud­ies that weren't pow­ered to de­ter­mine the risk of throm­boem­bolisms, or blood clots, and not­ing that there was con­sid­er­able con­fu­sion about the da­ta and the con­clu­sions that could be drawn from them — par­tic­u­lar­ly re­lat­ing to the 2 mg dose, where the da­ta were lack­ing.
Baric­i­tinib is a re­mark­able test case for the FDA. Re­ject­ed in 2017 in a stun­ning set­back for a drug that had been billed as a block­buster in the mak­ing, the agency re­versed course and al­lowed Lil­ly to re­file for an ap­proval as a sec­ond-line ther­a­py with­out the added da­ta that had been in­sist­ed on. The agency's re­view makes clear that while Eli Lil­ly in­ves­ti­ga­tors pro­vid­ed more in­for­ma­tion, none of it ad­dressed their core con­cerns, es­pe­cial­ly re­gard­ing a high­er rate of throm­bo­sis that ap­peared for the first time in the field.
FDA re­view­ers dis­agreed on the da­ta of­fered for the 2 mg and 4 mg dos­es, with some will­ing to wave it through and oth­ers not­ing that the study da­ta for the 2 mg nev­er pro­vid­ed suf­fi­cient in­for­ma­tion for a de­ci­sion on safe­ty and ef­fi­ca­cy. There was al­so no con­sis­tent da­ta to back up the 4 mg dose over the 2 mg dose, ac­cord­ing to reg­u­la­tors.
Even if it gets an ap­proval now, Lil­ly is go­ing to have an up­hill fight against Pfiz­er's Xel­janz (to­fac­i­tinib), the first JAK in­hibitor to make it to the mar­ket — with­out the harsh FDA crit­i­cism or is­sues with throm­bo­sis that promise to cap­size Lil­ly's launch.
Why of­fer an ap­proval now if there are oth­er drugs on the mar­ket that could do as well or bet­ter? And if it is ap­proved, will this drug be re­served for last-chance op­por­tu­ni­ties?
"We know we didn't make your lives any eas­i­er," said Sch­er as he turned at the end to the FDA's rep­re­sen­ta­tives.