Ex­pert pan­el re­view on Alzheimer's drug ad­u­canum­ab be­comes a one-day tri­al by fire as crit­ics turn their guns on Bio­gen — and the FDA
Two days af­ter an en­thu­si­as­tic FDA in­sid­er re­view of Bio­gen's ad­u­canum­ab pro­vid­ed a $15 bil­lion pop for the big biotech's mar­ket cap, a pan­el of out­side ex­perts pro­vid­ed some fresh fire­works on the de­bate, with a big ma­jor­i­ty turn­ing thumbs down on the con­tro­ver­sial pitch that there are da­ta to prove the drug is ef­fec­tive — as well as the agency's per­plex­ing en­dorse­ment.
Most of the ex­perts slapped down 3 ques­tions re­gard­ing whether there was any ev­i­dence to back the ef­fi­ca­cy of the drug — with a lone vote in fa­vor on one of the ques­tions.
The mon­ey ques­tion:
Con­sid­er­ing all the tri­al da­ta, the FDA asked, is it rea­son­able to con­sid­er the pos­i­tive study 302 "as pri­ma­ry ev­i­dence of ef­fec­tive­ness" for the treat­ment of Alzheimer's dis­ease?
Ten said no, none said yes and there was one ab­sten­tion. Sev­er­al said the FDA pre­sen­ta­tion was heav­i­ly weight­ed in Bio­gen's fa­vor, with no dis­cus­sion from the agency of the harsh­ly crit­i­cal sta­tis­ti­cal re­view from FDA staffers.
Any­one ex­pect­ing a dry and dis­pas­sion­ate re­view of the da­ta for Bio­gen's Alzheimer's drug ad­u­canum­ab at the FDA pan­el meet­ing Fri­day was in for a rude awak­en­ing.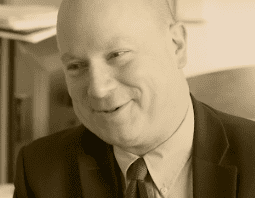 Bil­ly Dunn
Both Bio­gen ex­ecs as well as Bil­ly Dunn, the head of the agency's neu­ro­sciences di­vi­sion, of­fered a full-throat­ed en­dorse­ment of the drug, out­lin­ing the rea­sons why they found the da­ta back­ing the con­tro­ver­sial ap­pli­ca­tion "com­pelling."
That ar­gu­ment, though, in­vit­ed a sharp shove back from mem­bers of the ad­vi­so­ry pan­el asked to weigh in on the ap­pli­ca­tion, es­pe­cial­ly from the sta­tis­ti­cians who re­peat­ed­ly probed why Dunn was so sup­port­ive when the FDA's sta­tis­ti­cal re­view took the com­plete­ly op­pos­ing view, con­clud­ing that the da­ta were con­flict­ing, of­fered clear ev­i­dence that the drug doesn't work and that Bio­gen's ar­gu­ment in its fa­vor was hol­low.
"We brought in­no­v­a­tive think­ing to this un­usu­al sit­u­a­tion," ar­gued Dunn, con­struct­ing sup­port for ad­u­canum­ab that dis­count­ed the ear­ly ter­mi­na­tion of the study due to fu­til­i­ty, of­fer­ing rea­sons why the 1 pos­i­tive late-stage study of­fered "ex­treme­ly per­sua­sive" rea­sons for an ap­proval, why the oth­er failed study could be ex­plained as pro­vid­ing sup­port­ing da­ta and why a small co­hort in an ear­li­er study al­so pro­vid­ed en­cour­age­ment for an OK — es­pe­cial­ly as Covid-19 de­mand­ed reg­u­la­tors to work co­op­er­a­tive­ly in sal­vaging tri­als.
Sev­er­al mem­bers of the pan­el were clear­ly out­raged by that.
G. Caleb Alexan­der, a Johns Hop­kins pro­fes­sor, blast­ed the FDA's re­view as "strik­ing­ly in­con­gru­ous" which of­fered con­clu­sions that were at best com­pelling­ly con­flict­ed, rais­ing ques­tions on how the FDA could de­ter­mine there was ev­i­dence of ef­fec­tive­ness.
"It just feels like the au­dio and the video on the TV are out of sync," he said.
For every point that sug­gests sup­port for the drug, he added, there are more that raise con­cerns.
At sev­er­al points, Alexan­der harsh­ly crit­i­cized Dunn's team for skew­ing the brief­ing doc­u­ments and ques­tions in Bio­gen's fa­vor. "I'm call­ing out the fact … that this ques­tion is open to elic­it­ing se­lec­tive in­for­ma­tion," he not­ed at one point.
The Uni­ver­si­ty of Wash­ing­ton's Scott Emer­son was an­oth­er per­sis­tent crit­ic with point­ed crit­i­cism of the drug and the da­ta used to back the ap­pli­ca­tion.
And Joel Perl­mut­ter, a pro­fes­sor of neu­rol­o­gy, warned the pan­el that if the FDA ap­proved some­thing with­out strong ev­i­dence of ef­fi­ca­cy they would pre­vent a good and ef­fec­tive treat­ment from be­ing ap­proved "for more than a cou­ple of years, for many years."
The friend­liest ques­tion the pan­el faced con­cerned whether tri­al 302, count­ed as the on­ly pos­i­tive study of the 2 Phase III ef­forts, pro­vid­ed strong ev­i­dence of ef­fi­ca­cy — if you al­so ig­nore 301, the failed tri­al.
That went down hard, with 8 'no' votes, 1 'yes' and 2 ab­sten­tions. Even the ab­stain­ers, though, of­fered ob­jec­tions.
How about the small­er study 103, the Phase II tri­al Dunn cit­ed for of­fer­ing some sup­port­ive da­ta for the drug? Was it sup­port­ive in some way?
The ex­perts shot that one down as well, by a vote of 7 no, 0 yes and 4 un­cer­tain.
The one up­beat re­sult was on patho­phys­i­ol­o­gy, but sev­er­al not­ed ques­tions whether the drug's abil­i­ty to re­duce amy­loid would ever trans­late in­to ef­fi­ca­cy or an im­pact on symp­toms. That earned some sup­port: 5 yes and 6 un­cer­tain.
"I view the ques­tion nar­row­ly," said Chia­di Onyike, say­ing there was clear ev­i­dence it mopped up amy­loid be­ta. And oth­ers not­ed ques­tions whether that was enough to gain clin­i­cal ef­fi­ca­cy, or if it's the cor­rect bio­mark­er to use at all.
The FDA doesn't have to con­sid­er the pan­el vote in mak­ing its de­ci­sion. In this case, giv­en the heat­ed ob­jec­tions, it would be hard to ig­nore. But giv­en Dunn's ear­li­er de­ci­sions sup­port­ing Sarep­ta, there is still a dis­tinct pos­si­bil­i­ty of an ap­proval.