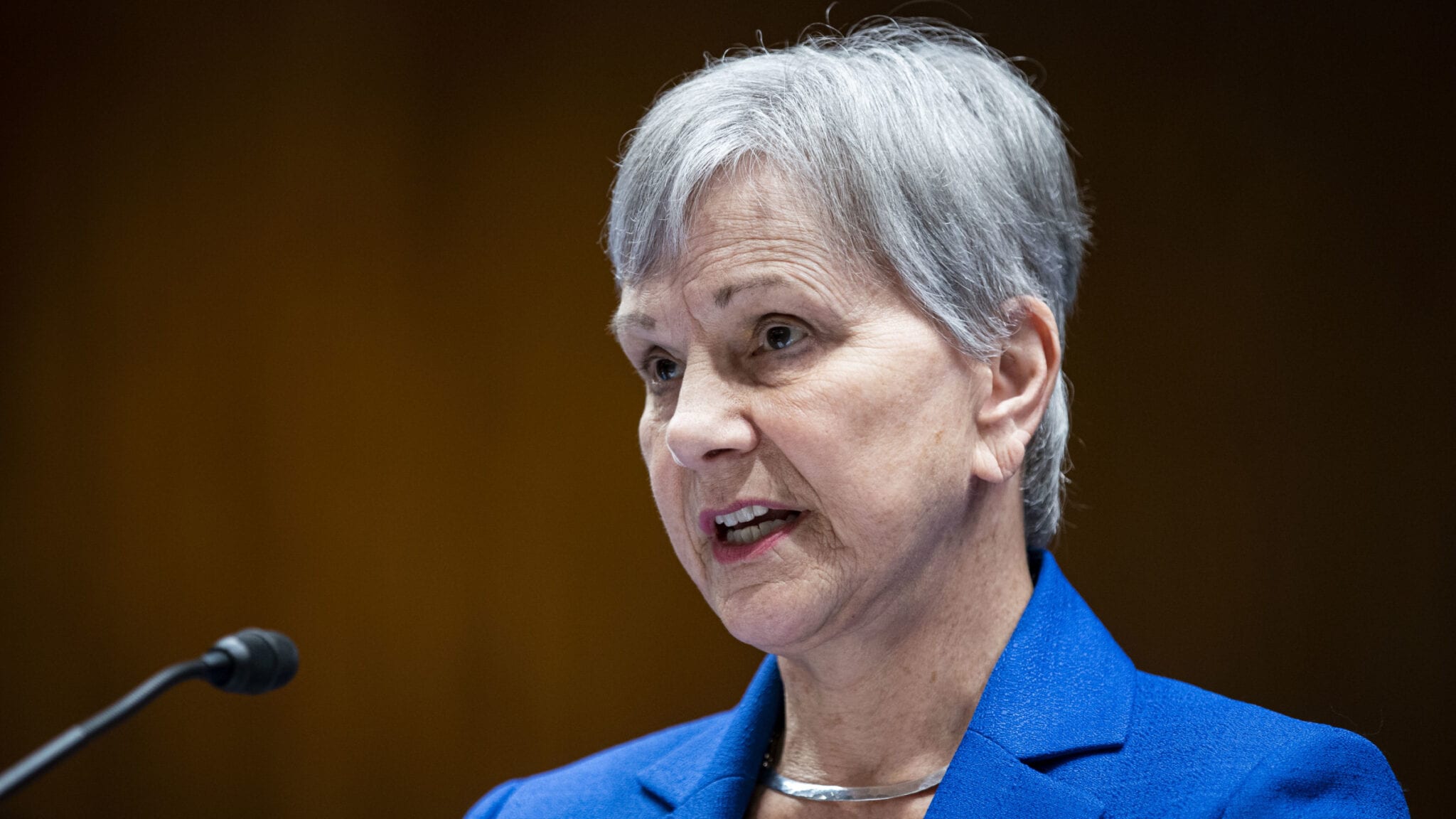 Janet Woodcock, acting FDA commissioner (Al Drago/Bloomberg via Getty Images)
FDA per­ma­nent­ly lifts in-per­son re­quire­ments for dis­pens­ing abor­tion pills
Since the pan­dem­ic be­gan, the FDA has al­lowed women to ac­cess the abor­tion drug mifepri­s­tone via the mail, mak­ing it eas­i­er for them and en­sur­ing that they don't have to go to a clin­ic to re­ceive the pills.
The FDA's tem­po­rary change be­came per­ma­nent on Thurs­day af­ter­noon, with the FDA an­nounc­ing that the REMS on mifepri­s­tone (brand name Mifeprex) and its gener­ic ver­sions must be mod­i­fied by re­mov­ing this in-per­son dis­pens­ing re­quire­ment.
"Re­mov­ing the in-per­son dis­pens­ing re­quire­ment will al­low, for ex­am­ple, dis­pens­ing of mifepri­s­tone by mail via cer­ti­fied pre­scribers or phar­ma­cies, in ad­di­tion to in-per­son dis­pens­ing in clin­ics, med­ical of­fices, and hos­pi­tals as cur­rent­ly out­lined in the Mifepri­s­tone Rems Pro­gram," the FDA said.
The per­ma­nent change is a win for abor­tion rights groups in a time when there may be some big changes com­ing around Roe v. Wade, with the Supreme Court weigh­ing in on a ma­jor chal­lenge.
An­ti-abor­tion groups raised ques­tions about the safe­ty of the change from FDA. And the agency, while ac­knowl­edg­ing that it hasn't iden­ti­fied any new safe­ty sig­nals, has re­ceived re­ports of se­ri­ous ad­verse events in women who took mifepri­s­tone. As of June 30, there were re­ports of 26 deaths of women as­so­ci­at­ed with (not nec­es­sar­i­ly caused by) mifepri­s­tone since the prod­uct was ap­proved in Sep­tem­ber 2000. A sum­ma­ry re­port of those FDA da­ta is here.
Act­ing FDA com­mis­sion­er Janet Wood­cock pre­vi­ous­ly not­ed in April that based on a re­view of the med­ical lit­er­a­ture, there weren't "in­creas­es in se­ri­ous safe­ty con­cerns (such as he­m­or­rhage, ec­topic preg­nan­cy, or sur­gi­cal in­ter­ven­tions) oc­cur­ring with med­ical abor­tion as a re­sult of mod­i­fy­ing the in-per­son dis­pens­ing re­quire­ment dur­ing the COVID-19 pan­dem­ic." She al­so not­ed that the re­main­ing re­quire­ments of the drug's REMS still need to be met.
The new­ly up­dat­ed REMS makes clear that mifepri­s­tone must be pre­scribed by or un­der the su­per­vi­sion of a cer­ti­fied health­care provider who meets cer­tain qual­i­fi­ca­tions, the health­care provider must ob­tain a signed form from the pa­tient af­ter coun­sel­ing and pri­or to pre­scrib­ing mifepri­s­tone, and the phar­ma­cies that dis­pense mifepri­s­tone must be cer­ti­fied.
Ac­cord­ing to the Guttmach­er In­sti­tute and the CDC, abor­tions with mifepri­s­tone ac­count for about 40% of all abor­tions in the US, and 339,640 med­ica­tion abor­tions were pro­vid­ed in non-hos­pi­tal fa­cil­i­ties in 2017, a 25% in­crease from 2014.
Mifepri­s­tone is ap­proved by the FDA, in a reg­i­men with miso­pros­tol, to end a preg­nan­cy through 70 days, or about 10 weeks ges­ta­tion.
The Supreme Court is weigh­ing in on a Mis­sis­sip­pi law — which it's like­ly to up­hold, as all six Re­pub­li­can-ap­point­ed jus­tices sug­gest­ed that they would up­hold it — that bans abor­tion af­ter 15 weeks of preg­nan­cy. Ac­cord­ing to the New York Times, on­ly 4% of abor­tions hap­pen af­ter 15 weeks.
"With Roe v. Wade hang­ing by a thread, it is es­pe­cial­ly ur­gent that the fed­er­al gov­ern­ment do every­thing in its pow­er to ex­pand ac­cess to this med­ica­tion," Ju­lia Kaye, a staff at­tor­ney for the Amer­i­can Civ­il Lib­er­ties Union, told the Wash­ing­ton Post.