FDA slaps a hold on Sol­id Bio's gene ther­a­py for Duchenne MD in wake of safe­ty alert
Just a few weeks af­ter Sol­id Bio­sciences $SLDB put out an 11th hour no­tice that its gene ther­a­py for Duchenne mus­cu­lar dy­s­tro­phy had been put on a par­tial clin­i­cal hold due to safe­ty con­cerns, just ahead of its $125 mil­lion IPO, the biotech is back Wednes­day evening with the news that the agency has now halt­ed the study in the wake of an ad­verse re­ac­tion to the ther­a­py by the first pa­tient in the tri­al.
The stock plunged 54% af­ter the news hit, sig­ni­fy­ing that this time around in­vestors aren't quite so san­guine about safe­ty is­sues. But the pain didn't end there. JP­Mor­gan, which helped on the IPO, turned bear­ish on the news and cau­tioned on the com­pa­ny's prospects in the wake of a safe­ty is­sue that raised se­ri­ous doubts about Sol­id's ex­ec­u­tive team. By mid-af­ter­noon on Thurs­day, the stock was down 63%, shear­ing off more than $600 mil­lion in val­ue.
"In our view, it will like­ly take com­pelling clin­i­cal da­ta to re­gain con­fi­dence in man­age­ment (not ex­pect­ed in the near-term)," said JP Mor­gan's Anu­pam Ra­ma, ac­cord­ing to a Bloomberg re­port. Ra­ma set the new price at $9, a sick­en­ing drop from the $16 price they launched at.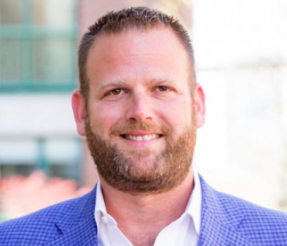 Sol­id Bio CEO Ilan Gan­ot
This is from Sol­id's state­ment:
The first pa­tient dosed in the clin­i­cal tri­al was a non-am­bu­la­to­ry ado­les­cent who re­ceived 5E13 vg/kg of SGT-001 on Feb­ru­ary 14, 2018. Sev­er­al days af­ter ad­min­is­tra­tion the pa­tient was hos­pi­tal­ized due to lab­o­ra­to­ry find­ings that in­clud­ed a de­crease in platelet count fol­lowed by a re­duc­tion in red blood cell count and ev­i­dence of com­ple­ment ac­ti­va­tion. The pa­tient showed no signs or symp­toms of co­ag­u­lopa­thy (bleed­ing dis­or­der) and no rel­e­vant changes from base­line in liv­er func­tion tests. The pa­tient re­spond­ed well to med­ical treat­ment and is cur­rent­ly asymp­to­matic. All lab­o­ra­to­ry pa­ra­me­ters have ei­ther im­proved or re­turned to nor­mal, and he is con­tin­u­ing out­pa­tient as­sess­ments per pro­to­col.
The FDA is like­ly on high alert on Sol­id af­ter James Wil­son, a pi­o­neer in gene ther­a­py who de­vel­oped the AAV de­liv­ery tech that Sol­id is us­ing, re­signed from the ad­vi­so­ry board af­ter an an­i­mal study raised a red flag about po­ten­tial safe­ty is­sues when used at a high dose. Wil­son was alarmed af­ter a mon­key was killed by liv­er tox­i­c­i­ty af­ter be­ing ex­posed to a high dose AAV treat­ment, with ev­i­dence of mo­tor neu­ron dam­age in piglets. A num­ber of com­pa­nies use AAV tech in-li­censed for their work. But none of the oth­ers has been hit with a hold.
Sol­id CEO Ilan Gan­ot — a for­mer JP Mor­gan in­vest­ment banker — has made much of the fact that he's a Duchenne MD dad out to find a gene ther­a­py that could cure the lethal, rare dis­ease. By in­tro­duc­ing a syn­thet­ic dy­s­trophin trans­gene con­struct, called mi­crody­s­trophin, via a vi­ral vec­tor, the com­pa­ny hopes to prove it can do what Sarep­ta and oth­ers have been grop­ing for with one de­ci­sive in­ter­ven­tion. And he had at­tract­ed some heavy­weight back­ers, in­clud­ing RA Cap­i­tal and their col­leagues at Bain.
Some an­a­lysts sup­port­ing Sarep­ta $SRPT in the race to de­vel­op a gene ther­a­py for DMD are like­ly to glee­ful­ly sug­gest that Sol­id's trou­bles are Sarep­ta's boon. Sarep­ta has dosed a cou­ple of pa­tients now, look­ing for a one-time ther­a­py to help save boys from a dev­as­tat­ing ill­ness.
Gan­ot's de­ci­sion to keep the par­tial hold out of the news while it was do­ing a road show on the IPO rais­es ques­tions about the lev­el of trans­paren­cy – or lack it – that al­lows pri­vate drug de­vel­op­ers to op­er­ate in se­cre­cy. Aside from no­ti­fy­ing re­searchers, reg­u­la­tors and pa­tients, a pri­vate de­vel­op­er is not re­quired to air safe­ty is­sues. The FDA cer­tain­ly won't say any­thing. And we saw the ex­act same thing play out re­cent­ly when Unum filed their IPO, re­veal­ing two pa­tient deaths months ear­li­er and a clin­i­cal hold on the high dose of their lead cell ther­a­py, which they sub­se­quent­ly dumped.
The Cam­bridge, MA-based biotech says it's work­ing with the FDA on get­ting the hold lift­ed.