FDA snubs Sanofi, Lex­i­con on their pitch for SGLT1/2 di­a­betes drug so­tagliflozin, com­pa­nies mum on what went wrong
Sanofi's shot at a last-place show­ing for its SGLT1/SGLT2 di­a­betes drug has end­ed in a painful prat­fall ahead of the fin­ish line. The phar­ma gi­ant and their part­ners at Lex­i­con $LXRX say that so­tagliflozin, a ma­jor play­er for their di­a­betes port­fo­lio, has been re­ject­ed by the FDA.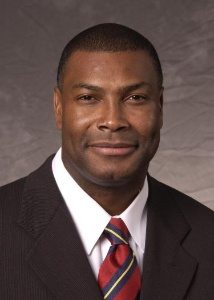 Lon­nel Coats, Lex­i­con
Their terse re­lease gave no ex­pla­na­tion for what went wrong, but an ex­pert pan­el pro­vid­ed a split vote on the mon­ey ques­tion re­gard­ing safe­ty and ef­fi­ca­cy, with in­sid­ers at the agency field­ing big con­cerns about ev­i­dence of di­a­bet­ic ke­toaci­do­sis.
In the US, the FDA is re­quired to stay silent on these CRLs, leav­ing it up to the com­pa­nies to say any­thing they like, or noth­ing at all. Lex­i­con is stay­ing be­hind the stone wall of­fered by the agency.
Lex­i­con ex­ecs set up a quick call on Fri­day af­ter­noon, but giv­en re­peat­ed chances to char­ac­ter­ize the is­sues the FDA has — and the $60 mil­lion ques­tion on whether reg­u­la­tors are de­mand­ing more da­ta or posed chal­lenges that can be dealt with in the near-term — CEO Lon­nel Coats re­peat­ed­ly bat­ted back the queries with­out an­swer­ing them.
That does not bode well for the com­pa­ny or any prospects it may have in the US mar­ket, as com­pa­nies are rou­tine­ly anx­ious to seize on short cuts to CRLs. Lex­i­con al­so has hun­dreds of mil­lions of dol­lars in mile­stone mon­ey sit­ting on the ta­ble for late-stage reg­u­la­to­ry goals and com­mer­cial launch­es.
In­vestors didn't like the sound of si­lence, slam­ming Lex­i­con shares, which dropped 24%.
Eli Lil­ly's Jar­diance, which had an im­pres­sive fol­lowup on its car­dio pro­file, along with J&J's In­vokana and As­traZeneca's Farx­i­ga are on­ly SGLT2 tar­get­ed. Steglatro from Mer­ck and Pfiz­er ar­rived in late 2017, leav­ing Sanofi and Lex­i­con try­ing to play catchup with a spe­cial 1/2 on of­fer for Type 1 di­a­betes, adding an oral drug to in­sulin for bet­ter glycemic con­trol.
Every month in added de­lays gives the com­pe­ti­tion that much ex­tra time to ex­pand their leads, and chal­lenge Sanofi and Lex­i­con on var­i­ous unique as­pects of their pitch. In the mean­time, the part­ners ex­pect a Q2 ap­proval in Eu­rope, where reg­u­la­tors have proven far more open to the mar­ket­ing ap­pli­ca­tion.
While Lex­i­con will be pun­ished more se­vere­ly, the set­back won't play well for Sanofi, ei­ther. The com­pa­ny has been try­ing to take charge of its own des­tiny by push­ing for­ward new and im­por­tant drugs. But it's been ham­pered by a se­ries of sna­fus, in­clud­ing the go­ing on­bat­tle that it's now fight­ing with of­fi­cials in the Philip­pines over its dengue vac­cine.