FDA snubs Zo­genix's an­ti-seizure drug, not hap­py with some slop­py, in­ad­e­quate R&D work
Nine months af­ter Zo­genix got a stock ral­ly $ZGNX go­ing by tout­ing late-stage da­ta for a new drug to pre­vent seizures due to Dravet syn­drome, the FDA hand­ed back their mar­ket­ing ap­pli­ca­tion with a fail­ing grade on in­ad­e­quate and in­com­plete work. Of­fi­cial­ly, that's called a refuse-to-file no­tice, which is al­ways em­bar­rass­ing.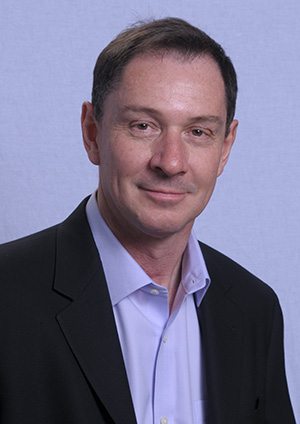 Stephen Farr
It's not the end of the world, says Zo­genix in a man­ner of speak­ing, but the agency was not hap­py that the biotech had sub­mit­ted an in­cor­rect ver­sion of a dataset with the NDA and fault­ed the com­pa­ny as "cer­tain non-clin­i­cal stud­ies were not sub­mit­ted to al­low as­sess­ment of the chron­ic ad­min­is­tra­tion of fen­flu­ramine."
In­vestors didn't like it at all. The biotech, with a mar­ket cap of $2.2 bil­lion, saw its shares tank on the news – plung­ing 32% af­ter the bell.
The EMA, though, hasn't had any prob­lems with their ap­pli­ca­tion so far, ac­cept­ing it for re­view with an ex­pect­ed de­ci­sion in Q1 2020. And Stifel's Paul Mat­teis is dis­con­cert­ed by the whole thing.
We find the RTF let­ter for Fin­tepla dis­con­cert­ing, some­what bizarre, and rea­son enough to push back Fin­tepla US rev­enues to 2021 (at a slight­ly re­duced prob­a­bil­i­ty-ad­just­ment), con­ser­v­a­tive­ly as­sum­ing a mean­ing­ful de­lay. That be­ing said, the pre­clin­i­cal tox­i­col­o­gy ask from FDA is le­git­i­mate­ly puz­zling: re­mem­ber, Zo­genix has treat­ed >200 Dravet pa­tients out to 1-year and is cur­rent­ly con­duct­ing a Fin­tepla LGS tri­al that in­cludes an OLE; you'd think that FDA would've asked for, or been com­fort­able with, pri­or pre­clin­i­cal tox­i­col­o­gy stud­ies be­fore sign­ing off on the con­duct of ex­ten­sion tri­als.
It was a much dif­fer­ent sto­ry back in the sum­mer of 2018, when com­pa­ny ex­ecs tout­ed pos­i­tive da­ta from their sec­ond Phase III study, not­ing that 43 pa­tients on their drug had a 62.7% drop in seizures, com­pared to 1.2% in the place­bo arm. At that point, the drug was shap­ing up as a di­rect com­peti­tor to GW Phar­ma's Epid­i­olex, which wowed the in­dus­try with its cannabi­noid ap­proach to re­duc­ing seizures. That drug is billed as a block­buster.
Zo­genix's drug fen­flu­ramine, you might re­call, was one half of the no­to­ri­ous di­et drug fen-Phen. The biotech says they didn't see any car­dio is­sues in their small stud­ies, but it does beg the ques­tion on just how high reg­u­la­tors may have raised the bar for an ap­proval — or even ac­cep­tance of an NDA.
"We re­main high­ly con­fi­dent in Fin­tepla's clin­i­cal pro­file demon­strat­ed in the Phase 3 pro­gram in Dravet syn­drome and are com­mit­ted to ad­vanc­ing the prod­uct can­di­date as a po­ten­tial new treat­ment op­tion for this and oth­er rare and of­ten cat­a­stroph­ic epilep­tic en­cephalopathies," said CEO Stephen Farr.