FDA throws up an­oth­er road­block to Car­diome, 9 years af­ter re­ject­ing its drug
Nine years af­ter the FDA threw Car­diome $CRME for a loop, re­ject­ing its IV atri­al fib­ril­la­tion drug Brinavess (ver­nakalant), the biotech is no clos­er to chang­ing the agency's de­ci­sion.
Back in 2008 reg­u­la­tors de­mand­ed more da­ta on heart fail­ure, in­clud­ing ad­di­tion­al safe­ty work. Then, in 2012, Mer­ck dropped its rights in the drug and left the pen­ny stock biotech to mar­ket the drug in Eu­rope and Latin Amer­i­ca on its own.
Now the FDA says that Car­diome's plans to ad­dress the near­ly decade-old re­jec­tion of the ion chan­nel an­tag­o­nist by sup­ply­ing re­al-world safe­ty da­ta from 6 years of use along with in­ter­im da­ta from a Eu­ro­pean safe­ty study re­quired for its ap­proval isn't go­ing to fly.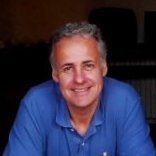 William Hunter
Car­diome's shares cratered on the news, drop­ping more than 30% on Mon­day.
Car­diome's an­nu­al rev­enue for all of 2016 was just above $25 mil­lion.
William Hunter, CEO and pres­i­dent of Car­diome, had this to say: "We are dis­ap­point­ed that the Agency did not find these da­ta com­pelling enough to rec­om­mend a re­sub­mis­sion, es­pe­cial­ly when sev­er­al reg­u­la­to­ry bod­ies in ma­jor ju­ris­dic­tions around the world, in­clud­ing Cana­da in March 2017, have found the drug to be safe and ef­fec­tive. We will con­tin­ue to have a di­a­logue with the FDA as we re­view our reg­u­la­to­ry op­tions."