FDA throws up another roadblock to Cardiome, 9 years after rejecting its drug
Nine years after the FDA threw Cardiome $CRME for a loop, rejecting its IV atrial fibrillation drug Brinavess (vernakalant), the biotech is no closer to changing the agency's decision.
Back in 2008 regulators demanded more data on heart failure, including additional safety work. Then, in 2012, Merck dropped its rights in the drug and left the penny stock biotech to market the drug in Europe and Latin America on its own.
Now the FDA says that Cardiome's plans to address the nearly decade-old rejection of the ion channel antagonist by supplying real-world safety data from 6 years of use along with interim data from a European safety study required for its approval isn't going to fly.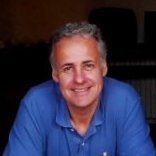 William Hunter
Cardiome's shares cratered on the news, dropping more than 30% on Monday.
Cardiome's annual revenue for all of 2016 was just above $25 million.
William Hunter, CEO and president of Cardiome, had this to say: "We are disappointed that the Agency did not find these data compelling enough to recommend a resubmission, especially when several regulatory bodies in major jurisdictions around the world, including Canada in March 2017, have found the drug to be safe and effective. We will continue to have a dialogue with the FDA as we review our regulatory options."