FDA to Aveo: That's still a 'no' on ti­vo. Aveo: We'll be back.
In the nev­er-end­ing but hard­ly-chang­ing saga of the FDA and Aveo On­col­o­gy, the US reg­u­la­tor has once again spurned the com­pa­ny for fail­ing to prove that their drug helped re­nal cell car­ci­no­ma pa­tients live longer.
Aveo an­nounced this morn­ing that the FDA rec­om­mend­ed they not sub­mit an NDA ap­pli­ca­tion be­cause the lat­est Phase III tri­al da­ta don't al­lay the agency's con­cern that their drug, tivozanib, is hurt­ing pa­tients, as com­pared with the base­line treat­ment, Bay­er's so­rafenib. Once again, the con­cern is about the over­all sur­vival rate.
"The FDA not­ed that the Com­pa­ny's cur­rent in­ter­im OS re­sults do not ab­ro­gate the FDA's con­cerns over detri­ment and that those re­sults may wors­en with fi­nal analy­sis at 263 events, and that the me­di­an OS for tivozanib is worse than that of so­rafenib," Aveo wrote.
In re­sponse, Aveo said it will nar­row its pro­posed in­di­ca­tion to re­lapsed/re­frac­to­ry re­nal cell car­ci­no­ma, with plans to sub­mit an NDA in the first quar­ter of 2020. But they agreed with the agency that if in the fi­nal analy­sis, the over­all sur­vival haz­ard ra­tio is over 1.00 – if peo­ple are more like­ly to die in the tivozanib arm– they will with­draw their NDA. In Aveo's telling, the reg­u­la­tors don't sound op­ti­mistic about Aveo's rec­om­men­da­tion.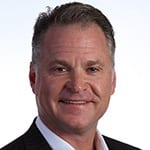 Michael Bai­ley
"At the meet­ing, the FDA ac­knowl­edged AVEO's re­spons­es and re­it­er­at­ed its con­cerns about the sur­vival in­for­ma­tion and the to­tal­i­ty of da­ta," Aveo wrote. "The FDA not­ed that the choice to sub­mit the da­ta is the Com­pa­ny's, and that a dis­cus­sion with the On­co­log­ic Drug Ad­vi­so­ry Com­mit­tee will like­ly be re­quired."
The news sent Aveo's stock plum­met­ing deep­er in­to pen­ny stock ter­ri­to­ry, down 30% to $0.62 per share.
The FDA first re­buffed Aveo in 2013 at the end of their first Phase III tri­al, af­ter the agency raised con­cerns about the sur­vival rate and ex­perts on the re­view pan­el ex­pressed out­rage at the tri­al de­sign and dis­ap­point­ment over the pro­posed la­bel. Most no­tably, the agency said the drug im­proved dis­ease-free pro­gres­sion by 20%, but al­so in­creased the risk of death by 25%.
"If we ap­prove this drug based on this study how would we com­mu­ni­cate to pa­tients the po­ten­tial 25 per­cent in­crease in the risk of death?" Jonathan Jarow, then-med­ical of­fi­cer at the FDA, asked the pan­el, per Reuters. The pan­el vot­ed 13-1 against the drug, and the FDA re­ject­ed it.
The FDA had, in fact, al­ready rec­om­mend­ed a new tri­al, an SEC in­ves­ti­ga­tion would lat­er al­lege, and Aveo failed to no­ti­fy in­vestors of that fact – even­tu­al­ly lead­ing to ex­ec­u­tive res­ig­na­tions and a $4 mil­lion set­tle­ment.
Aveo is now near­ing the end of its sec­ond tri­al, ti­tled TI­VO-3, and still has not al­layed FDA con­cerns. They did man­age to con­vince the EMA in 2017 to ap­prove tivozanib for re­nal cell car­ci­no­ma but with the caveat that the Eu­ro­pean agency would re­view the TI­VO-3 re­sults as part of its post-mar­ket­ing re­quire­ments.
That ap­proval is al­so at risk. Af­ter Aveo's first re­leased pre­lim­i­nary da­ta for Ti­vo-3 last No­vem­ber, re­veal­ing an OS HR of 1.12, the EMA warned "reg­u­la­to­ry ac­tion" was pos­si­ble if an Au­gust in­ter­im analy­sis didn't yield a bet­ter over­all sur­vival rate. The Au­gust num­ber, HR 0.99, wasn't enough for the FDA. It re­mains to be seen what the EMA thinks — and what the fi­nal re­sults will be.