FDA ush­ers in a new era in can­cer treat­ment with 'his­toric' CAR-T ap­proval for No­var­tis
The FDA has ap­proved the world's first CAR-T ther­a­py, giv­ing a green light to No­var­tis for Kym­ri­ah (ti­s­agen­le­cleu­cel) in what reg­u­la­tors them­selves de­scribe as an his­toric event.
The ear­ly ap­proval — about a month ahead of the PDU­FA date — came through for cer­tain pe­di­atric and young adult pa­tients with a form of acute lym­phoblas­tic leukemia.
No­var­tis set the price for the one-time treat­ment at $475,000, right in line with low-end es­ti­mates and one that will put pres­sure on Gilead to rein in its own price for a ri­val ther­a­py ex­pect­ed to be ap­proved in the near fu­ture.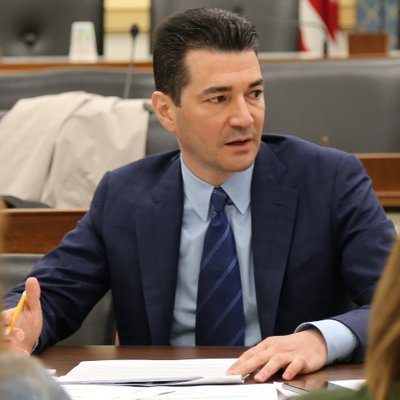 Scott Got­tlieb, FDA Com­mis­sion­er
None oth­er than FDA com­mis­sion­er Scott Got­tlieb did the hon­ors in the agency's state­ment, not­ing:
We're en­ter­ing a new fron­tier in med­ical in­no­va­tion with the abil­i­ty to re­pro­gram a pa­tient's own cells to at­tack a dead­ly can­cer. New tech­nolo­gies such as gene and cell ther­a­pies hold out the po­ten­tial to trans­form med­i­cine and cre­ate an in­flec­tion point in our abil­i­ty to treat and even cure many in­tractable ill­ness­es. At the FDA, we're com­mit­ted to help­ing ex­pe­dite the de­vel­op­ment and re­view of ground­break­ing treat­ments that have the po­ten­tial to be life-sav­ing.
A group of bio­phar­ma com­pa­nies have been rac­ing to this break­through point. Kite Phar­ma $KITE, new­ly bought out in a $12 bil­lion deal by Gilead $GILD, is com­ing in a close sec­ond with its own ap­pli­ca­tion for axi­cel.
No­var­tis' in­ves­ti­ga­tors reg­is­tered a game-chang­ing 83% re­mis­sion rate in its piv­otal study.
CAR-T, though, is al­so as­so­ci­at­ed with se­vere and po­ten­tial­ly dead­ly side ef­fects, in­clud­ing lethal in­stances of cy­tokine re­lease syn­drome with some pa­tients dy­ing from brain swelling in sep­a­rate stud­ies from the No­var­tis drug.
Reg­u­la­tors not­ed that they will re­quire spe­cial train­ing for any­one in­volved in de­liv­er­ing this ther­a­py, while ex­pand­ing the ap­proval of Actem­ra (tocilizum­ab) to treat CAR T-cell-in­duced se­vere or life-threat­en­ing CRS in pa­tients 2 years of age or old­er. "In clin­i­cal tri­als in pa­tients treat­ed with CAR-T cells," the FDA re­port­ed, "69% of pa­tients had com­plete res­o­lu­tion of CRS with­in two weeks fol­low­ing one or two dos­es of Actem­ra."
This ther­a­py, which is made us­ing a pa­tient's own im­mune cells, won't be cheap.
By its own reck­on­ing, the UK's tough watch dog on drug pric­ing has said that these drugs would be worth up to $649,000 a year, giv­en the young pa­tients it's tar­get­ing first. An­a­lysts, mean­while, have pegged the price at any­where from $400,000 to $750,000.
In a call with an­a­lysts, No­var­tis ex­ecs said it would keep the price well be­low the high end, set­ting the cost at $475,000 for a drug that will be avail­able in 20 cen­ters with­in one month, and 35 soon af­ter.
In a state­ment the com­pa­ny said it "is col­lab­o­rat­ing with CMS to make an out­comes-based ap­proach avail­able to al­low for pay­ment on­ly when pe­di­atric and young adult ALL pa­tients re­spond to Kym­ri­ah by the end of the first month. Fu­ture po­ten­tial in­di­ca­tions would be re­viewed for the most rel­e­vant out­comes-based ap­proach."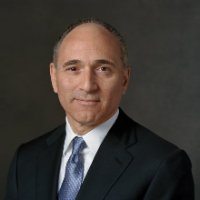 Joe Jimenez
Said Joseph Jimenez, CEO of No­var­tis:
Five years ago, we be­gan col­lab­o­rat­ing with the Uni­ver­si­ty of Penn­syl­va­nia and in­vest­ed in fur­ther de­vel­op­ing and bring­ing what we be­lieved would be a par­a­digm-chang­ing im­muno­cel­lu­lar ther­a­py to can­cer pa­tients in dire need. With the ap­proval of Kym­ri­ah, we are once again de­liv­er­ing on our com­mit­ment to change the course of can­cer care.
This ap­proval marks a ma­jor shift in on­col­o­gy, with a tru­ly rev­o­lu­tion­ary ap­proach to treat­ing can­cer. That hasn't es­caped the no­tice of big play­ers and small, with a host of de­vel­op­ers look­ing to do much bet­ter, more safe­ly, with new drugs in the pipeline.
It's a big day in the biotech world, but it's just the of­fi­cial start date for a new era.