FDA's con­tro­ver­sial OK for eteplirsen spurs sec­ond thoughts for a re­ject­ed ri­val at Bio­Marin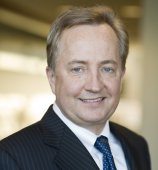 Jean-Jacques Bi­en­aimé, Bio­Marin CEO
Sarep­ta's reg­u­la­to­ry win for Ex­ondys51 (eteplirsen) left one group of an­a­lysts and FDA in­sid­ers more than a lit­tle flab­ber­gast­ed.
There was on­ly a mi­nus­cule amount of da­ta to look at. And af­ter all, PTC nev­er even got in the doors at the FDA, while the agency had no trou­ble slap­ping down Bio­Marin's ap­pli­ca­tion for dris­apersen, which had more da­ta — in­clud­ing its fail­ure in clin­i­cal stud­ies and trou­bling safe­ty signs.
In­spired by the eteplirsen de­ci­sion, Bio­Marin $BM­RN is re­think­ing its de­ci­sion to heave dris­apersen off to the scrap yard. The rare dis­ease spe­cial­ist is mulling the no­tion of ap­peal­ing its FDA re­jec­tion for its ri­val Duchenne mus­cu­lar dy­s­tro­phy drug, ac­quired in the Pros­en­sa buy­out for $680 mil­lion. In a state­ment to End­points News, the com­pa­ny said:
The de­ci­sion by the FDA to is­sue a Com­plete Re­sponse Let­ter for dris­apersen is one that can be ap­pealed. Bio­Marin is ex­plor­ing its op­tions. The com­pa­ny has not de­ter­mined if it will pur­sue an ap­peal.
The FDA's ap­proval for Ex­ondys51 is shap­ing up as one of the most con­tro­ver­sial on record. Janet Wood­cock's stead­fast sup­port for Sarep­ta $SRPT and its drug trig­gered a war in­side the agency, as se­nior-lev­el of­fi­cials ridiculed the lack of ev­i­dence on ef­fi­ca­cy and ques­tioned the safe­ty pro­file that Sarep­ta had pre­sent­ed. The FDA com­mis­sion­er even chid­ed Sarep­ta for us­ing a clear­ly dodgy study to back its ap­pli­ca­tion, but de­ferred to Wood­cock's ex­pe­ri­ence in the field in al­low­ing the ap­proval to go through.
Even the sug­ges­tion of a new shot at an ap­proval for dris­apersen, though, trig­gered with­er­ing re­marks on Twit­ter over the tox­i­c­i­ty is­sues tied to the drug. Sarep­ta's share price soared on the FDA's ap­proval, leav­ing it in sole com­mand of the mar­ket for a drug that costs $300,000 a year. Any per­ceived threat to that, how­ev­er slight, by bring­ing back this trou­bled ap­pli­ca­tion was in line for a back­lash.
It may be a long shot, but Bio­Marin al­so has noth­ing much to lose at this point if it de­cides to move ahead.