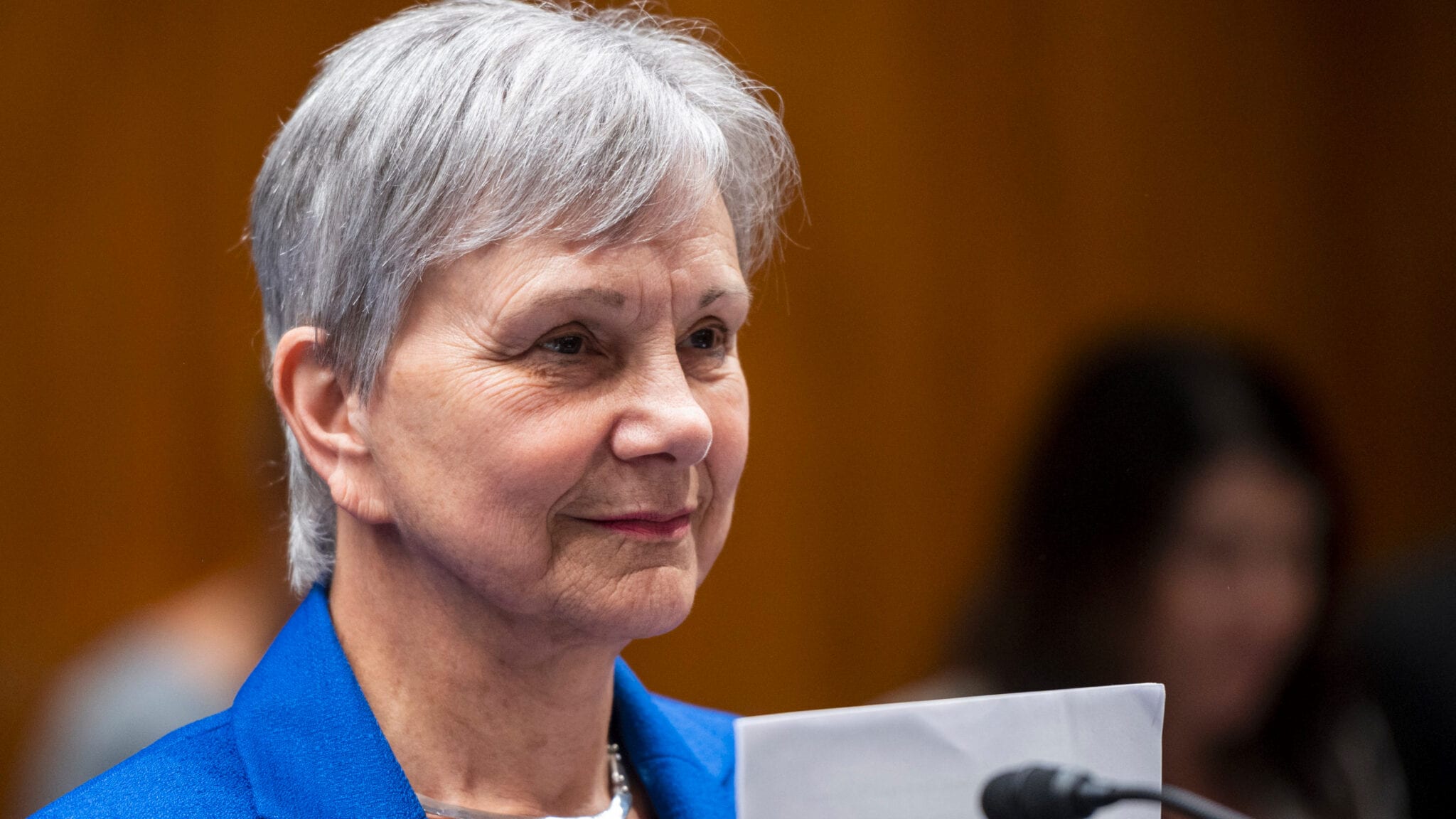 Janet Woodcock, acting FDA commissioner (Bill Clark/CQ Roll Call via AP Images)
UPDATED: FDA's domestic biopharma inspections return to normal as agency faces backlog of 8,000+
For the first time since March 2020, the FDA's inspections of US-based biopharma sites have returned to normal, FDA acting commissioner Janet Woodcock said Monday at a small business regulatory event.
"I'm pleased to say that as of this month, we've begun transitioning back to standard operations for domestic inspections while continuing to prioritize mission-critical work for foreign inspections," Woodcock said.
The return to normalcy will be welcomed by industry, which has grappled with a growing backlog of mostly surveillance inspections, although some of those delayed inspections have also delayed the approval of new drugs.
According to a report from FDA in May, an estimated 68 applications (including 48 for human drugs) have been delayed due to FDA's inability to conduct pre-approval, pre-market, or pre-license inspections as of March.
The agency said it postponed nearly 8,000 non-mission-critical surveillance inspections in 2020 due to the pandemic. Surveillance inspections are routine inspections that monitor conformance to FDA requirements to identify quality problems and adverse trends, but unlike others, they're planned in advance by applying established risk factors and statutory inspection frequency mandates.
"FDA estimates that roughly 14% of the 15,514 domestic surveillance inspections still to be conducted in FY21 will be achievable in the Base-Case scenario," the report says, noting that about 3,229 of those 15,000+ inspections are related to human and animal drugs, while the rest are related to human and animal food.
And in terms of for-cause inspections, meaning inspections where there are consumer complaints or reports of adverse events, the FDA had to skip 8 of those inspections in FY 2020.
As far as how the agency is working around the rising cases of Covid-19 in certain hotspots across the country, FDA revealed earlier this month that it developed a rating system to assist in determining when and where it's safest to conduct domestic inspections.
The rating system, which FDA said it may suspend through September as it resumes standard operations, uses real-time data to qualitatively assess the number of Covid-19 cases in a local area based on state and national data. FDA shared that data with state agencies that carry out inspections of FDA-regulated entities on the agency's behalf under contract.
FDA also previously said that for the foreseeable future, prioritized domestic inspections will be pre-announced to FDA-regulated businesses. Woodcock did not announce any change to that policy.
On the foreign inspection side, where Congress has been particularly pointed with the agency, FDA's Associate Commissioner for Regulatory Affairs Judith McMeekin told an Alliance for a Stronger FDA webinar last week that the agency has struggled.
"We have successfully conducted about 30 foreign inspections that were mission critical. Going and conducting these foreign inspections during the pandemic, it hasn't been without tremendous efforts to mitigate risk to our investigators," she said. "You have to remember, there were many months before we had a vaccine and so our investigators were going out, traveling to foreign countries. And then entailed in a tremendous fortitude on behalf of our investigators, many had to quarantine upon arrival in a country for 10 to 14 days and military housing or in their hotel room. Some cases they were not able to really move around freely."
McMeekin also touched on how the agency was able to rapidly inspect facilities ahead of the Covid-19 vaccine EUAs:
"Our investigators conducted about 26 clinical research facility inspections before the advisory committee meetings and before we had authorized vaccines. So, in just four weeks, we completed all of those inspections with a team of more than 50 investigators. So, how did we do this? We collaborated with our centers. We collaborate with the centers for biologics, we planned out the inspections and the timelines in advance of the inspection assignments … We generally send in one investigator to the facility for clinical research inspections. In these cases, we send in two so that we could ensure the accuracy, reliability and the data in the shortest amount of time. So, we also implemented use of portable projectors to review the documents in a socially distant manner."
Other Covid-related transitions
Following Woodcock's comments, FDA center directors Jeff Shuren (devices), Patrizia Cavazzoni (drugs) and Peter Marks (biologics) also offered their perspectives on what Covid-related provisions may carry over to the post-Covid FDA.
Shuren stressed the need for faster guidance development, noting that some Covid-related guidance documents were developed in only days or weeks, and he'd like to see that expedited approach carry over beyond the pandemic. Marks and Cavazzoni concurred, and Cavazzoni mentioned the need to build off FDA's accumulated experience with decentralized clinical trials during Covid-19, and the use of alternative approaches, such as remote evaluations, to inspect manufacturing and clinical trial facilities.
As far as when the EUA pathway may close for sponsors, Shuren said he didn't think it would happen any time soon, and he noted that there will be an "ample transition period," as well as guidance on that transition. Marks said the EUA transition period for vaccines may look complicated as there might be some pediatric indications still under EUAs for vaccines that have won full approvals. He stressed that the idea is to minimize anything that creates confusion, and decreases trust.
Editor's note: Article updated with comments from Dr. McMeekin.