FDA's drug short­ages leader wants com­pa­nies to start re­port­ing in­creas­es in de­mand
It is no se­cret that drug short­ages have been preva­lent in 2022. Sev­er­al ma­jor drug prod­ucts, such as amox­i­cillin and Adder­all, have been in short sup­ply for sev­er­al months and have led to mem­bers of Con­gress ap­ply­ing pres­sure on the FDA and HHS to re­solve the sit­u­a­tion.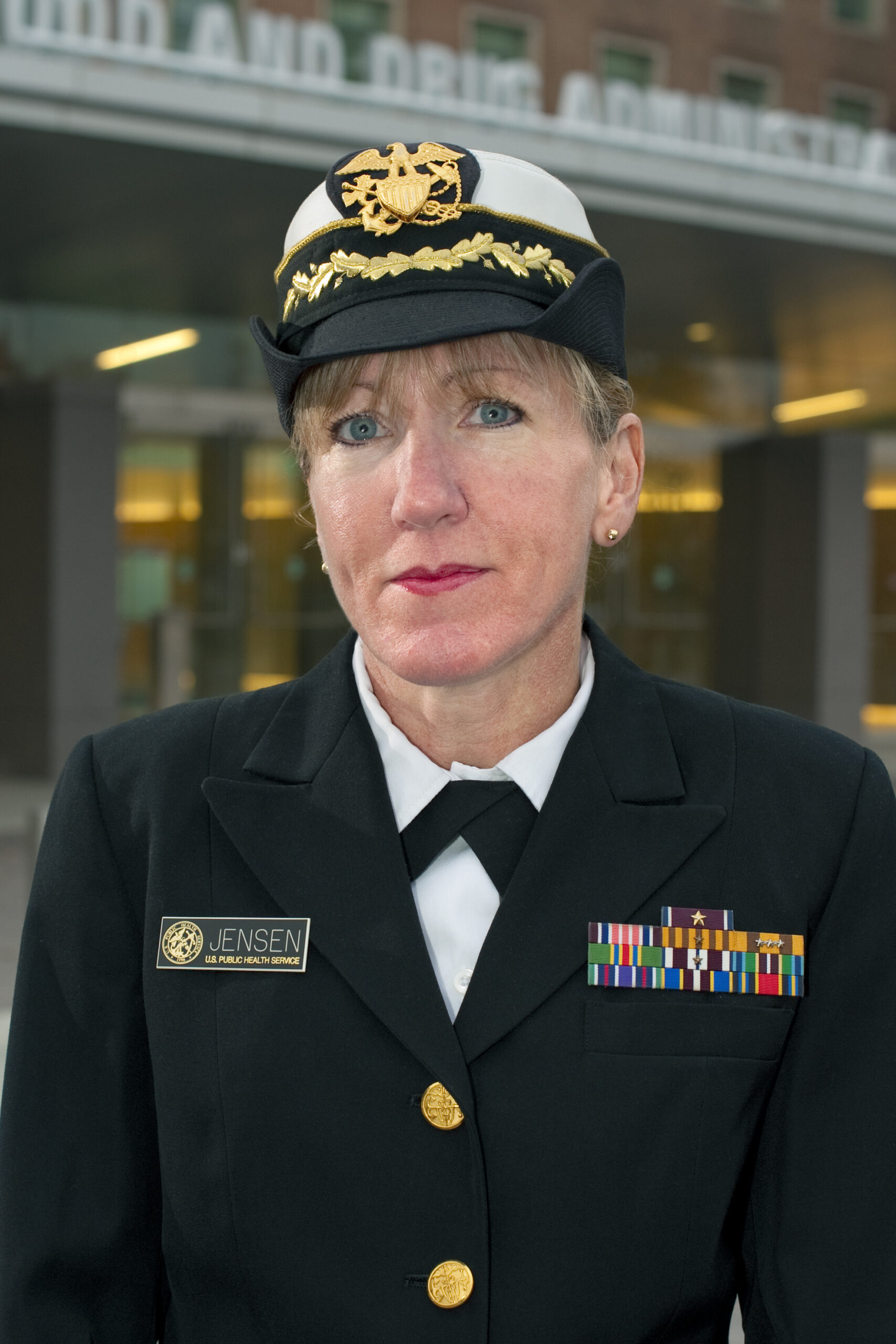 Va­lerie Jensen
Speak­ing at a we­bi­nar host­ed by the Al­liance for a Stronger FDA, Va­lerie Jensen, the as­so­ciate di­rec­tor of the FDA's Drug Short­age Staff, not­ed both the rise in qual­i­ty-re­lat­ed is­sues and in­creased de­mand for some prod­ucts. She called on com­pa­nies to re­port such de­mand in­creas­es, even though they are not cur­rent­ly re­quired to do so.
Dur­ing the Covid-19 pan­dem­ic, she said, the agency has seen new chal­lenges main­ly re­lat­ed to these in­creas­es in de­mand.
"Dur­ing the pan­dem­ic as well, we had com­pe­ti­tion on man­u­fac­tur­ing lines and that's still oc­cur­ring due to vac­cine pro­duc­tion and oth­er Covid prod­ucts," Jensen said. "So, the same prod­ucts are be­ing made on those lines that are mak­ing the vac­cines and Covid-re­lat­ed prod­ucts, and then that cre­ates a com­pe­ti­tion sit­u­a­tion."
Jensen added that an in­crease in de­mand for man­u­fac­tur­ing com­modi­ties due to large-scale vac­cine pro­duc­tion is al­so lead­ing to short­ages. Items such as glass, fil­ters and vial hop­pers are in short sup­ply. And now the in­creased de­mand is cen­tered around the in­crease in drugs to counter res­pi­ra­to­ry ill­ness­es.
She said the phys­i­cal num­ber of drug short­ages cur­rent­ly sits at 123, which is "a lit­tle above nor­mal," but there have been around 100 short­ages at any giv­en time over the past sev­en years. Some of those can be chalked up to com­pa­nies not pro­duc­ing the vol­umes re­quired to meet mar­ket de­mand. She al­so added that there were 38 new short­ages in 2021, but the FDA is still deal­ing with them this year.
For some tem­po­rary so­lu­tions, Jensen said that she has been co­or­di­nat­ing with in­ter­na­tion­al reg­u­la­to­ry au­thor­i­ties more of­ten, to find out what is be­ing mar­ket­ed and to see if they can im­port a drug in short sup­ply in the US. She is al­so co­or­di­nat­ing ex­perts to try to mit­i­gate the sit­u­a­tion, pro­vid­ing the pub­lic with wide­ly avail­able in­for­ma­tion as well as ex­pe­dit­ing the re­view of any­thing that man­u­fac­tur­ers need to boost sup­plies.
How­ev­er, Jensen said that the in­crease in the de­mand for drugs is not some­thing that will be go­ing away any­time soon.
"One thing that we re­al­ly see go­ing for­ward are these de­mand in­creas­es, this is some­thing that is fair­ly new to us. It's some­thing that we're look­ing at close­ly," she said. "We would re­al­ly want com­pa­nies to in­form us if they're see­ing spikes in de­mand be­cause that's cur­rent­ly not re­quired."
While pro­duc­ers do need to let the FDA know of sup­ply dis­rup­tion, com­pa­nies do not need to let the FDA know of spikes in de­mand, and Jensen would like to see this changed. Al­so, she would like to ap­ply dif­fer­ent us­es for sup­ply chain da­ta to look for sig­nals or pat­terns and ul­ti­mate­ly pre­dict short­ages.
Jensen added that in some cas­es it is im­pos­si­ble to pre­vent a short­age, but she stress­es that bet­ter no­ti­fi­ca­tion of when com­pa­nies are see­ing a spike in de­mand can be a key so­lu­tion:
In those cas­es, when we can pre­vent (a short­age), we are us­ing those same tools to pre­vent it. So, we're ex­pe­dit­ing re­view, we're look­ing at po­ten­tial ways that we can use flex­i­bil­i­ty to al­low a prod­uct to be on the mar­ket while the com­pa­ny fix­es a prob­lem. All of those tools are re­al­ly the same for pre­ven­tion and mit­i­ga­tion. But I think that re­al­ly the key is ear­ly no­ti­fi­ca­tion. The ear­li­er com­pa­nies let us know about an is­sue the ear­li­er we can deal with it.
With the uptick in res­pi­ra­to­ry ill­ness­es and short­ages of drugs such as amox­i­cillin, Jensen not­ed that it's a mat­ter of reach­ing out and mon­i­tor­ing the mar­ket to see what man­u­fac­tur­ers are con­tend­ing with. Al­so, Jensen will look to work with phar­ma­cy as­so­ci­a­tions and oth­er trade groups to see what is oc­cur­ring at the phar­ma­cy lev­el and then "put all of those pieces to­geth­er" to try and help end the short­age.