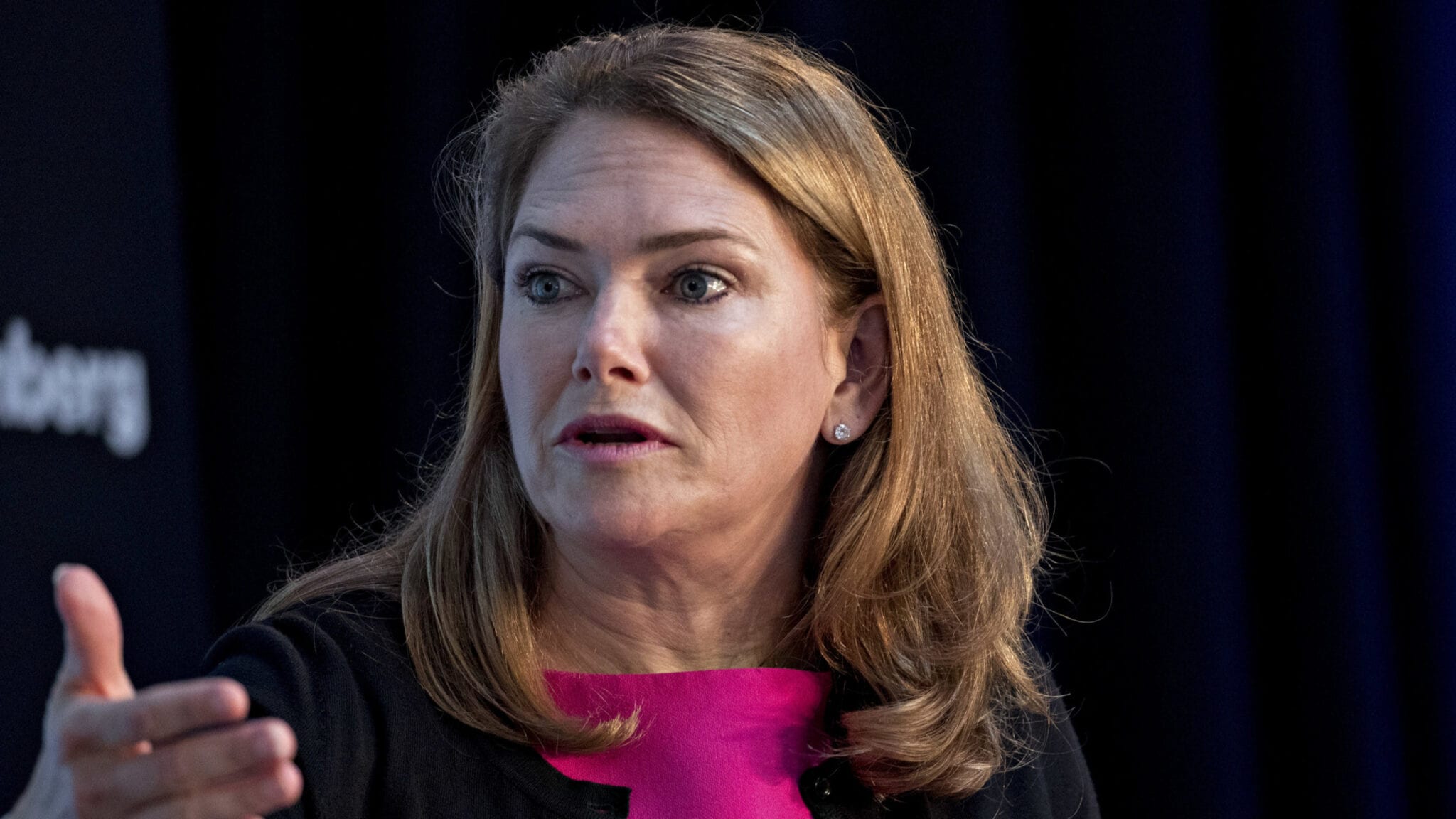 Amy Abernethy (Andrew Harrer/Bloomberg via Getty Images)
FDA's No. 2 Amy Aber­nethy to leave the agency in April
The FDA's prin­ci­pal deputy com­mis­sion­er of food and drugs and act­ing chief in­for­ma­tion of­fi­cer, Amy Aber­nethy, will leave the agency in mid-to-late April, ac­cord­ing to a sur­prise memo on Tues­day from Janet Wood­cock, the act­ing FDA com­mis­sion­er.
Aber­nethy's sud­den de­par­ture comes a lit­tle more than two years since she joined the FDA, af­ter mak­ing the jump to pub­lic ser­vice from her post as chief med­ical of­fi­cer, chief sci­en­tif­ic of­fi­cer, and se­nior vice pres­i­dent for on­col­o­gy at Roche's Flat­iron Health.
"I'm very sor­ry to see the FDA lose a tal­ent­ed and in­spir­ing se­nior leader like Amy, but I take heart in Amy's en­dur­ing ac­com­plish­ments at the agency," Wood­cock wrote in a memo to FDA staff.
Aber­nethy's work at the agency in­volved a ma­jor re­struc­tur­ing of how in­for­ma­tion tech­nol­o­gy is used there, and she helped to es­tab­lish stan­dards for the use of re­al-world da­ta and ev­i­dence.
"When COVID-19 struck, Amy rapid­ly as­sem­bled flex­i­ble teams and projects to un­der­stand how nov­el da­ta and rig­or­ous analy­sis tech­niques could be de­ployed in sup­port of the FDA's re­sponse to the pan­dem­ic. Amy's in­sight that a di­verse group of pub­lic health and da­ta ex­perts from mul­ti­ple sec­tors could come to­geth­er to work on pan­dem­ic-re­lat­ed analy­sis projects in a trans­par­ent, col­lab­o­ra­tive set­ting led to the cre­ation of the COVID-19 Ev­i­dence Ac­cel­er­a­tor, which has emerged as a unique and promis­ing mod­el for ad­vanc­ing the sci­ence of pub­lic health," Wood­cock wrote.
Aber­nethy's de­par­ture comes at a crit­i­cal time for the agency as Pres­i­dent Biden has yet to nom­i­nate a per­ma­nent FDA com­mis­sion­er, and the agency is grap­pling with an in­creased work­load from the pan­dem­ic, as well as the re-ne­go­ti­a­tion of user fee deals ahead of next year and an ex­pand­ing back­log of in­spec­tion work.
A for­mer se­nior FDA of­fi­cial told End­points News she thinks Aber­nethy was promised a lot when she came on board, and af­ter two years of not re­ceiv­ing con­sid­er­a­tion as the next FDA com­mis­sion­er, she de­cid­ed to leave.
You can read Wood­cock's full memo here.