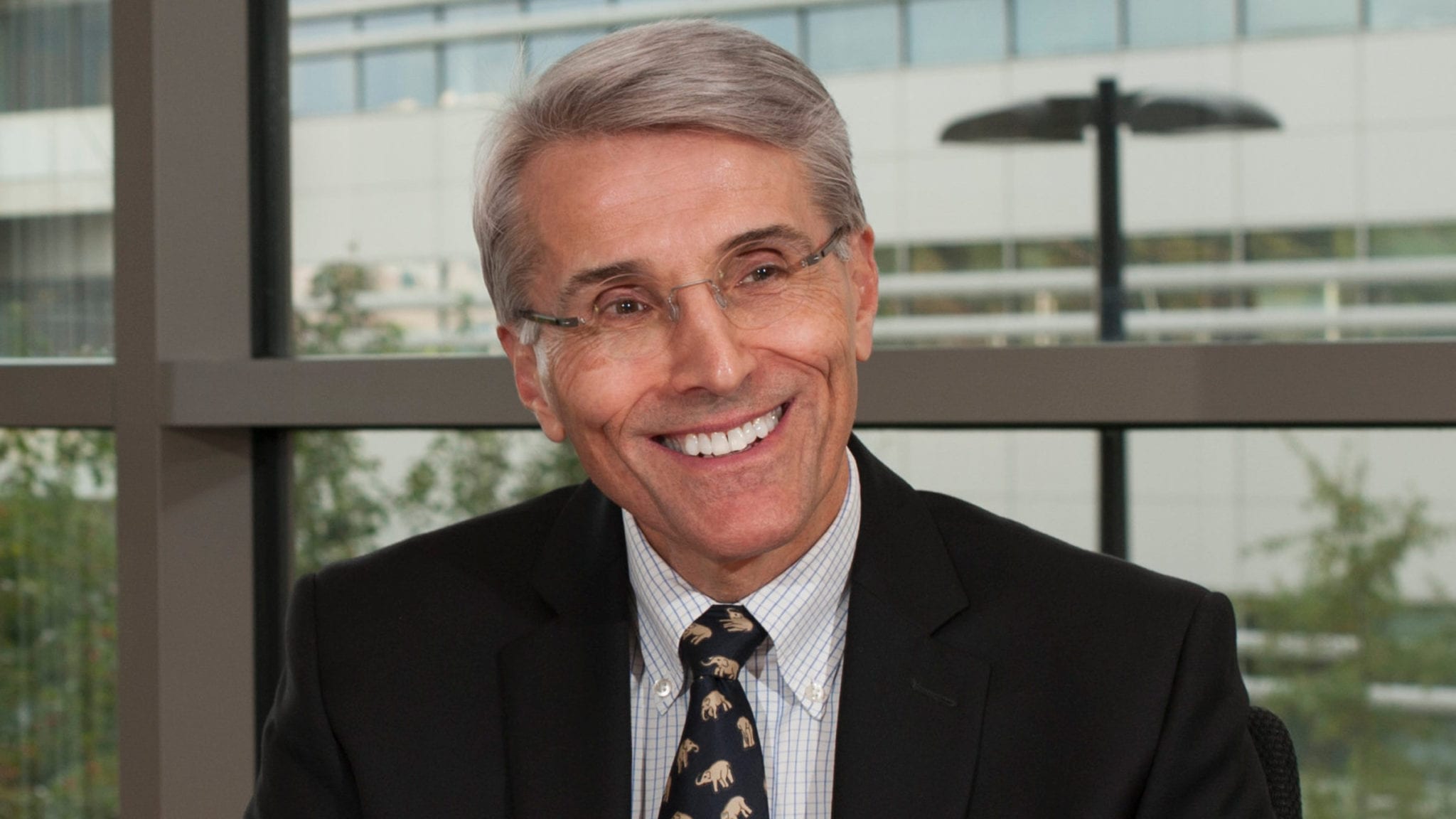 Image: Richard Pazdur. FDA via FLICKR
The FDA's recently created inter-center Oncology Center of Excellence (OCE) on Monday released its first-ever annual report touting its accomplishments in 2018.
OCE was launched in 2017 to speed the development and review of oncology products across the FDA's three medical product centers.
"In 2018, we established a core OCE management team and continued the work begun in 2017 of building programs and launching initiatives to leverage expertise across the FDA and other federal health agencies, as well as academia, community practitioners, and industry, to advance the development and regulation of products for people with cancer," writes OCE Director Richard Pazdur.
2018
With its goal of expediting the development and review of oncology and hematology products, OCE highlights the number of regulatory decisions it made for new and existing products in 2018.
These decisions include the approval of 19 new molecular entities (NMEs) and original biologics license applications (BLAs), two biosimilars and a premarket approval (PMA) for a new companion diagnostic that tests for a genetic mutation in patients with acute myeloid leukemia.
2018 Oncology Approvals
19 New Molecular Entities (NMEs)/Biologics License Applications (BLAs)
32 Efficacy Supplements (New Indications)
1 Efficacy Supplement (New Patient Population)
2 Efficacy Supplements (Accelerated Approval Confirmatory Study)
2 Biosimilars
9 505(b)(2) Approvals
1 Premarket Approval (PMA) – (New Companion Diagnostic)
10 PMAs (Modification to Companion Diagnostic)
1 PMA (Combination Product
The report points out that 10 of these approvals leveraged one or both of the center's pilot review programs, real time oncology review (RTOR) and assessment aid (AAid).
The OCE also took part in reviewing more than 140 applications for the FDA's expedited programs, including fast track, breakthrough therapy designation (BTD), regenerative medicine advanced therapy (RMAT) and breakthrough device designation.
OCE 2018 Expedited Program Submissions
Expedited Program
Granted
Denied
Withdrawn
Fast Track
35
22
N/A
Breakthrough Therapy
25
16
10
Regenerative Medicine Advanced Therapy
2
4
0
Breakthrough Device Designation
18
5
4
In 2018, OCE helped develop 10 guidance and one final guidance documents covering a range of issues from clinical trial endpoints for cancer drugs to developing and labeling companion diagnostics for specific oncology therapies. OCE also convened 18 public workshops and 16 educational symposia in 2018.
International Collaboration
On the international front, Pazdur along with OCE Acting Associate Director for Cell and Gene Therapy Ke Liu and Acting Assistant Commissioner for International Programs Leigh Verbois met with regulators, academics and industry in China in July 2018.
"During our visits to Beijing, Zhengzhou, Suzhou, and Shanghai, we described FDA's initiatives in expediting the development of oncology products, conveyed the FDA's experience in accelerating the process of bringing innovative therapies to market while maintaining high standards of safety and efficacy," the report states.
OCE also holds monthly oncology international cluster meetings with its counterparts at the European Medicines Agency, Health Canada, Japan's Pharmaceuticals and Medical Devices Agency, Switzerland's Swissmedic and Australia's Therapeutic Goods Administration.
---
First published in Regulatory Focus™ by the Regulatory Affairs Professionals Society, the largest global organization of and for those involved with the regulation of healthcare products. Click here for more information.
---
The best place to read
Endpoints News

? In your inbox.

Comprehensive daily news report for those who discover, develop, and market drugs. Join 47,300+ biopharma pros who read Endpoints News by email every day.

Free Subscription
---
---
---