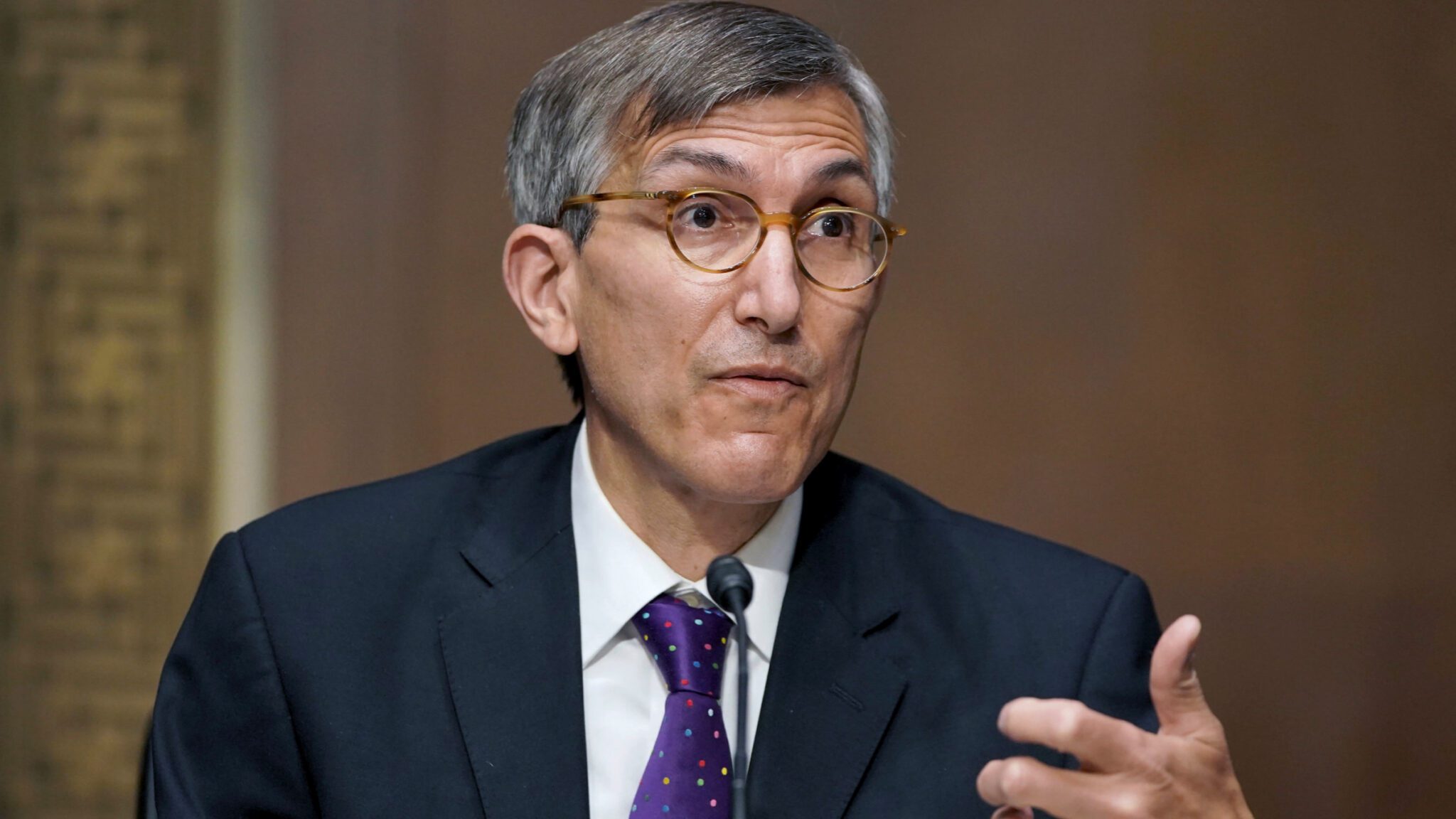 Peter Marks (Jim Lo Scalzo/Pool via AP Images)
FDA's Pe­ter Marks to Con­gress: Youngest kids vac­cine won't need to hit 50% ef­fi­ca­cy mark
The FDA's top vac­cine leader told a con­gres­sion­al com­mit­tee on Fri­day af­ter­noon that al­though the adult vac­cines had to meet a 50% thresh­old for ef­fi­ca­cy against Covid-19 in­fec­tions, that same stan­dard will not need to be met for the vac­cines for the youngest group of chil­dren, for which a vac­cine is not yet avail­able.
The agency is cur­rent­ly re­view­ing da­ta from Mod­er­na's two-shot vac­cine for this youngest group as it awaits fur­ther da­ta from Pfiz­er on its po­ten­tial three-dose shot. Mod­er­na has said its vac­cine is 51% ef­fec­tive in chil­dren 6 months to 2 years of age and 37% ef­fec­tive in 2- to 5-year-olds. The agency al­so pre­vi­ous­ly sched­uled and then can­celed an ad­comm to re­view da­ta on two dos­es of Pfiz­er's vac­cine for chil­dren un­der the age of 5.
Ac­cord­ing to a read­out of the meet­ing from the House se­lect sub­com­mit­tee on the coro­n­avirus cri­sis, Marks ex­plained that the FDA would not with­hold au­tho­riza­tion — de­spite pre­vi­ous guid­ance — for a pe­di­atric vac­cine sole­ly be­cause it did not reach a 50% ef­fi­ca­cy thresh­old at block­ing symp­to­matic in­fec­tions. All of the oth­er adult and chil­dren's vac­cines cur­rent­ly au­tho­rized in the US have lost sig­nif­i­cant amounts of ef­fi­ca­cy due to the Omi­cron vari­ant, but they still re­main ef­fec­tive at re­duc­ing the risk of se­vere dis­ease, hos­pi­tal­iza­tion and death.
"If these vac­cines seem to be mir­ror­ing ef­fi­ca­cy in adults and just seem to be less ef­fec­tive against Omi­cron like they are for adults, we will prob­a­bly still au­tho­rize," Marks said.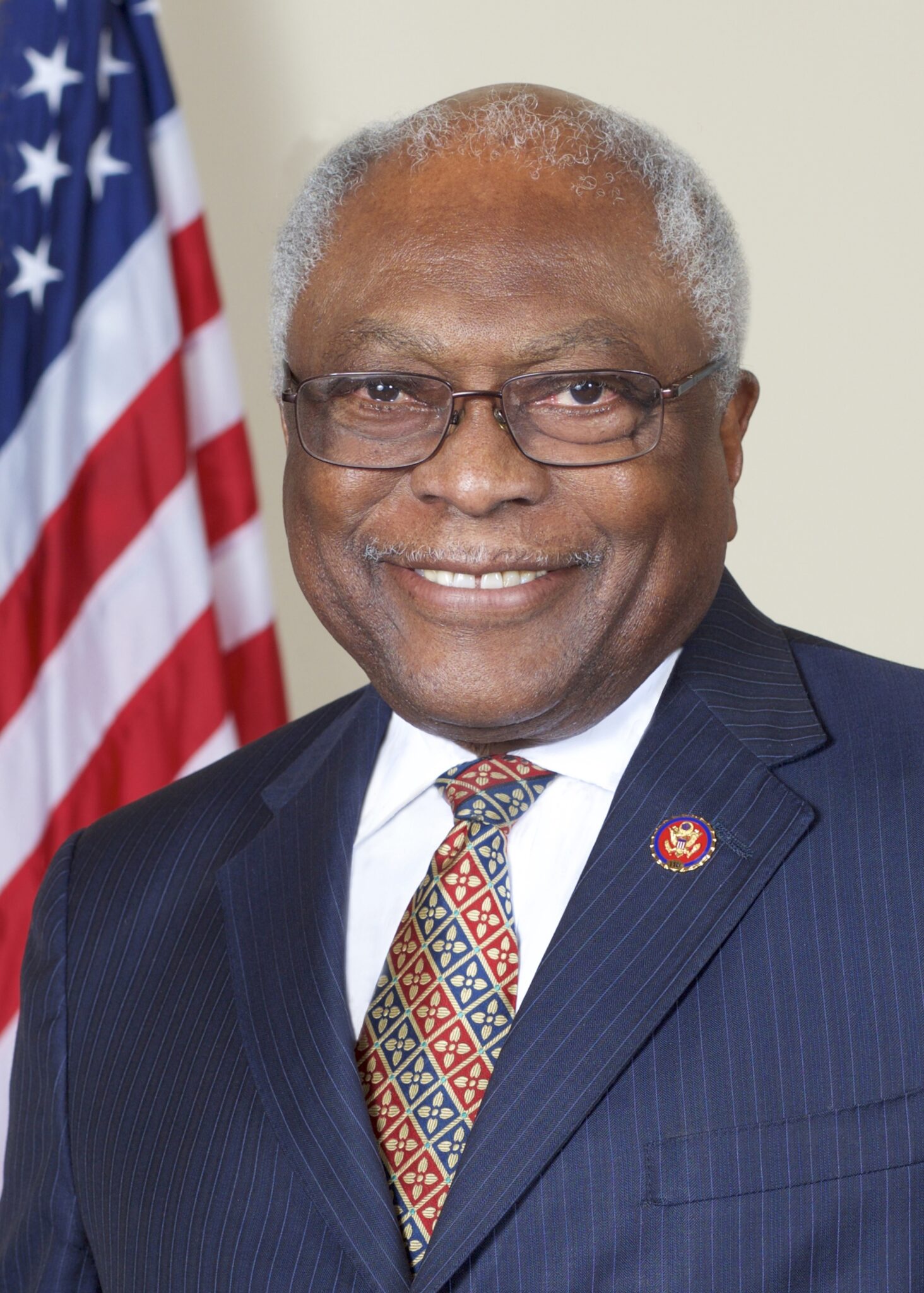 Jim Clyburn
Mean­while, Marks di­rect­ly ad­dressed con­cerns that the agency might slow-play the Mod­er­na ap­pli­ca­tion and wait to re­view both ap­pli­ca­tions to­geth­er, say­ing that the VRB­PAC meet­ings set for next month will be moved up if nec­es­sary.
"Ob­vi­ous­ly if we get through re­views faster, then we will send them to com­mit­tees soon­er," Marks said, ac­cord­ing to Rep. Jim Clyburn's ac­count of the meet­ing. Marks al­so told Clyburn and his staff that VRB­PAC mem­bers have re­served ear­li­er dates, en­abling FDA to po­ten­tial­ly "move dates up even by a week for any of these re­views."
But he al­so ex­plained that re­view­ing these vac­cines for the youngest chil­dren in­volves more "com­plex­i­ty" than the re­view of adult vac­cines, and the agency's re­view process may re­quire more time.
He al­so said that the emer­gence of new vari­ants made the process of re­view­ing vac­cines more com­plex, ex­plain­ing it "was a lit­tle sim­pler for the orig­i­nal sub­mis­sions in late 2020 when we didn't have the vari­ants and tons of im­muno­genic­i­ty da­ta to go through.
"At the end of the day, we want peo­ple to have con­fi­dence in get­ting vac­ci­nat­ed," he said, ac­cord­ing to Clyburn. Marks al­so re­it­er­at­ed the im­por­tance of vac­ci­na­tions to pro­tect chil­dren against the coro­n­avirus, stat­ing: "We need to get more kids vac­ci­nat­ed, not just in the younger than 5 age range, but al­so old­er than 5."
Since mak­ing these re­marks to Clyburn, Marks told a me­dia brief­ing ear­li­er this week that he will main­tain the stan­dard for 50% ef­fi­ca­cy for this shot for the youngest kids group, but that "it's pos­si­ble in sub­pop­u­la­tions they might be a lit­tle less ef­fec­tive than 50%."
Ed­i­tor's note: Ar­ti­cle up­dat­ed with Marks' lat­est com­ment and to note Mod­er­na's stat­ed ef­fi­ca­cy for its vac­cine for these two groups of the un­der 6 pop­u­la­tion.