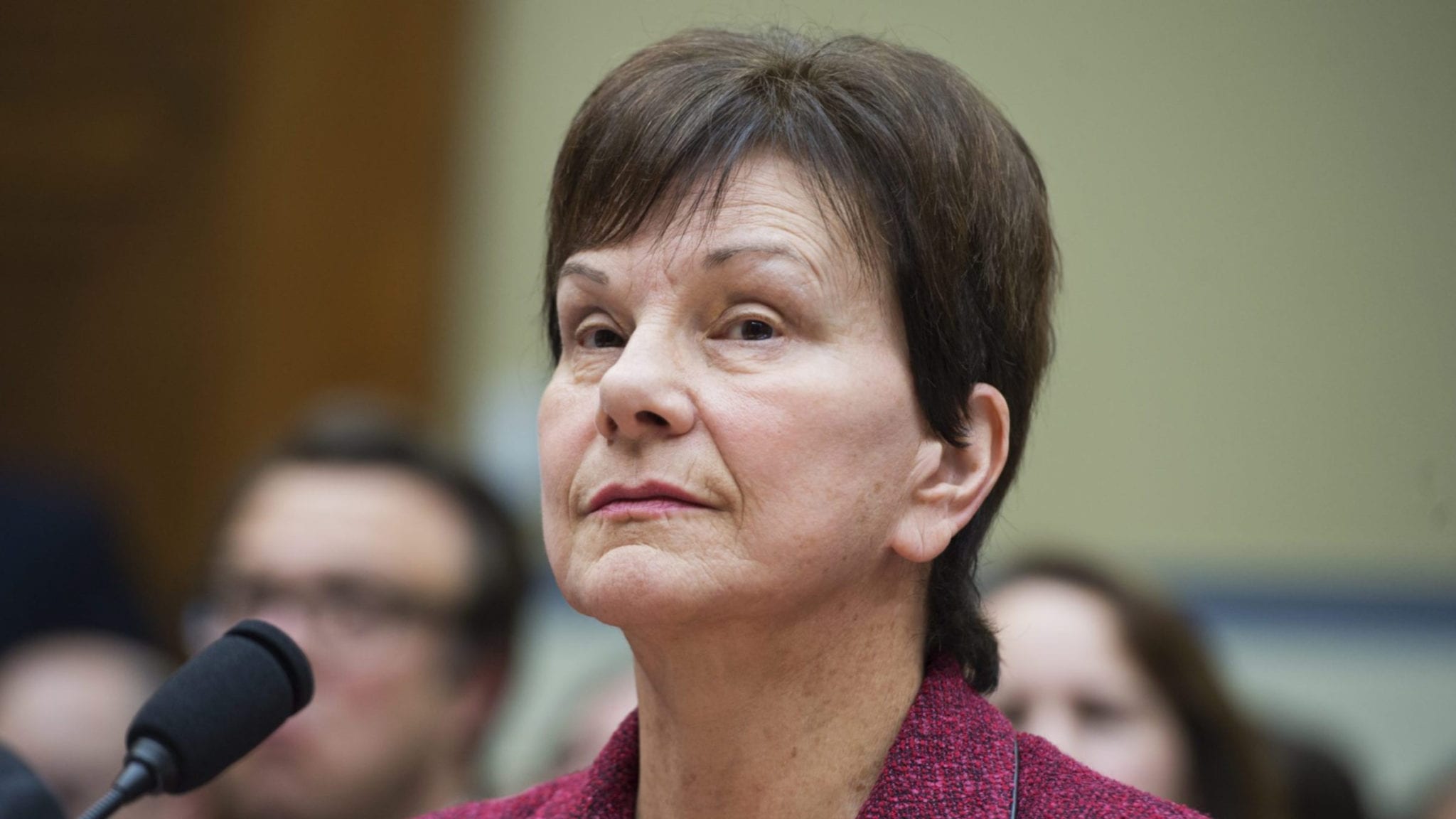 Janet Woodcock, AP Images
FDA's Wood­cock weighs in on role of NIH in drug de­vel­op­ment
The FDA Cen­ter for Drug Eval­u­a­tion and Re­search (CDER) di­rec­tor Janet Wood­cock said Wednes­day that while the NIH has been in­stru­men­tal to drug dis­cov­ery and de­vel­op­ment, she does not think the NIH or aca­d­e­mics should be in the busi­ness of de­vel­op­ing new phar­ma­ceu­ti­cals.
The com­ments came as part of the first day of a two-day meet­ing at the Na­tion­al Acad­e­mies of Sci­ences, En­gi­neer­ing and Med­i­cine in Wash­ing­ton, DC, on the role of the NIH in drug de­vel­op­ment in­no­va­tion and the im­pact on pa­tient ac­cess.
While not­ing that NIH re­search "has served bio­med­i­cine very well," Wood­cock al­so ex­plained how the NIH's work is heav­i­ly geared to­ward the ear­ly stages of de­vel­op­ment, with a rel­a­tive­ly small amount of ex­per­tise on bring­ing drugs to mar­ket.
"The NIH en­ter­prise is nec­es­sary and gen­er­ates a huge knowl­edge ma­chine to move the field ahead and gen­er­ate sci­en­tists that work at FDA, in­dus­try and acad­e­mia," she added, not­ing that sci­ence is a team-based en­deav­or and not about a sin­gle in­ves­ti­ga­tor.
She al­so crit­i­cized the phar­ma­ceu­ti­cal in­dus­try for build­ing walls around in­for­ma­tion that could help the bio­med­ical ecosys­tem and pa­tients.
"The trans­la­tion­al realm is left to the phar­ma­ceu­ti­cal in­dus­try, which doesn't share in­for­ma­tion," she said. "I re­al­ly think you need a lot of in­ter-dis­ci­pli­nary ac­tiv­i­ty and NIH has been suc­cess­ful with pub­lic-pri­vate part­ner­ships with com­mon ob­jec­tives and every­thing is made pub­lic."
But on the top­ic of how much the NIH con­tributes to drug de­vel­op­ment over­all, which is a ques­tion that's been brew­ing for years, she said she thought the ar­gu­ments were "ill-placed."
"We need to think about hu­man health," Wood­cock said, adding that the "idea should be how to make this process ef­fec­tive and how to make it work for pa­tients."
She al­so called for the drug de­vel­op­ment process to be re-en­gi­neered, us­ing the ex­am­ples of the air­line and con­struc­tion in­dus­tries. "Usu­al­ly they can build an air­plane and it can fly the first time," she said, not­ing that it's the same for bridges and sky­scrap­ers work­ing when they are first built. "We have to en­gi­neer this so it's not tri­al and er­ror every time."
In ad­di­tion to Wood­cock's com­ments, oth­er dis­cus­sions Wednes­day dealt with patent and tech­nol­o­gy trans­fer poli­cies and strate­gies to fa­cil­i­tate the trans­la­tion of fed­er­al­ly fund­ed bio­med­ical re­search in­to drug de­vel­op­ment and com­mer­cial­iza­tion. Thurs­day's ses­sions will deal with drug pric­ing and strate­gies and poli­cies to en­sure af­ford­able ac­cess to med­i­cines.
The Role of NIH in Drug De­vel­op­ment In­no­va­tion and its Im­pact on Pa­tient Ac­cess: A Work­shop
---
RAPS: First pub­lished in Reg­u­la­to­ry Fo­cus™ by the Reg­u­la­to­ry Af­fairs Pro­fes­sion­als So­ci­ety, the largest glob­al or­ga­ni­za­tion of and for those in­volved with the reg­u­la­tion of health­care prod­ucts. Click here for more in­for­ma­tion.