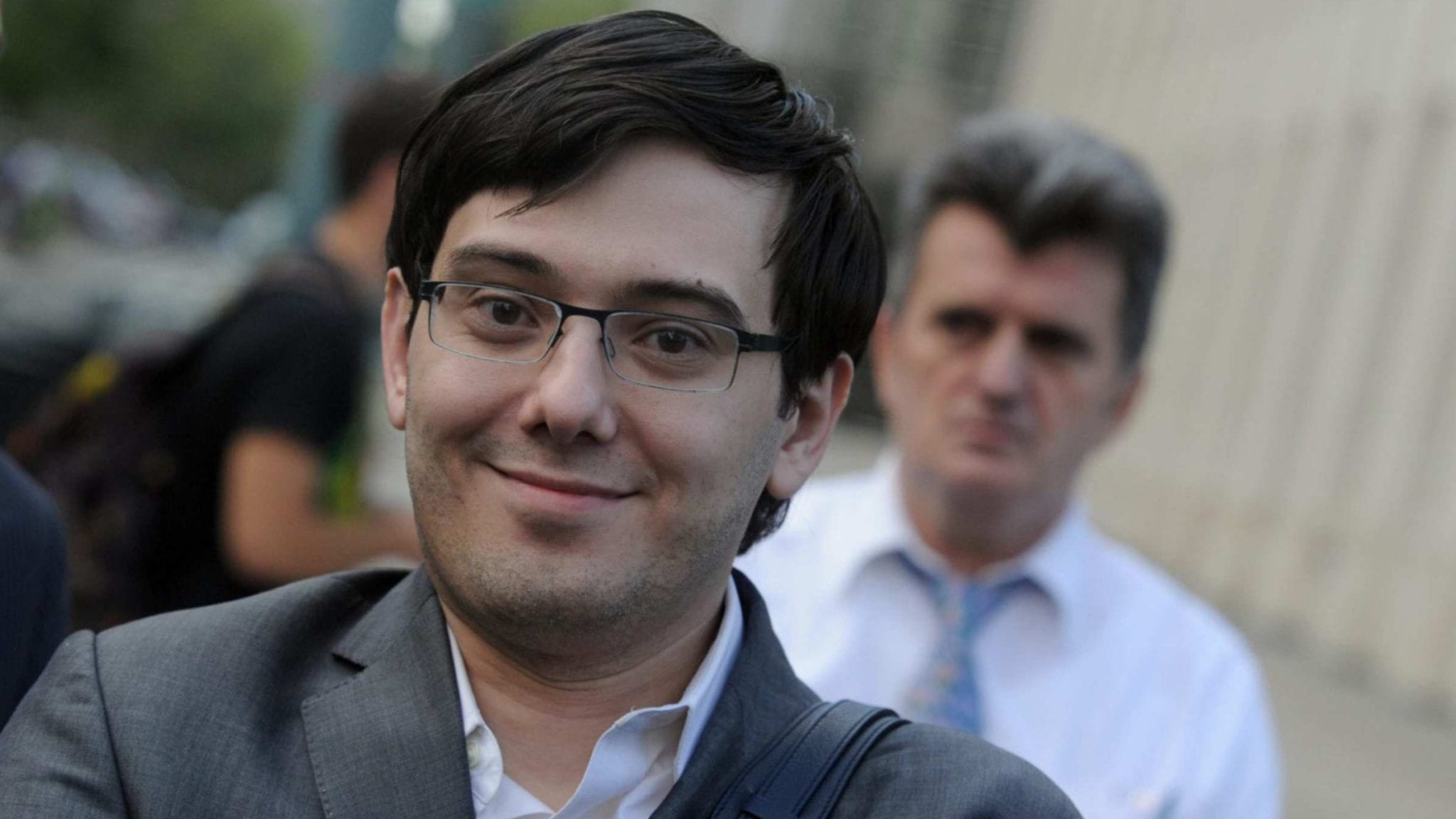 Martin Shkreli (AP Images)
Fed­er­al judge de­nies Mar­tin Shkre­li all but one mo­tion to dis­miss mo­nop­oly claims in the FTC's Dara­prim law­suit
"Phar­ma Bro" Mar­tin Shkre­li filed mo­tions in May to dis­miss the FTC's claims that his com­pa­ny Vy­era Phar­ma­ceu­ti­cals boxed out com­pe­ti­tion and cre­at­ed a mo­nop­oly for the tox­o­plas­mo­sis drug Dara­prim af­ter rais­ing prices by 4,000% overnight. But on Tues­day, a fed­er­al judge said not so fast.
Judge Denise Cote de­nied all but one re­quest for dis­missal. The suit was filed in Jan­u­ary by the Fed­er­al Trade Com­mis­sion, New York and oth­er states, which claimed that Shkre­li and co-de­fen­dant Kevin Mul­leady par­tic­i­pat­ed in "an un­law­ful scheme" to hin­der gener­ic com­pe­ti­tion and "pre­serve a mo­nop­oly," which they al­leged­ly kept go­ing even while Shkre­li was in prison, ac­cord­ing to court doc­u­ments.
Shkre­li and Mul­leady launched Vy­era in 2014 — then known as Tur­ing Phar­ma­ceu­ti­cals — and snagged US rights to Dara­prim for $55 mil­lion the fol­low­ing year. Overnight, the com­pa­ny raised Dara­prim's price from $17.50 to $750 per tablet. The move was a fa­mil­iar one for Shkre­li, whose com­pa­ny Retrophin ac­quired the rights to Thi­o­la in 2014, then raised its price by 2,000%, ac­cord­ing to the FTC com­plaint.
The ex­ec was lat­er re­moved from the Retrophin board of di­rec­tors for mis­con­duct, and he's cur­rent­ly serv­ing a 7-year sen­tence on fraud charges in re­la­tion to his hedge fund op­er­a­tions.
The FTC ac­cused Vy­era of set­ting up a re­strict­ed dis­tri­b­u­tion sys­tem to pre­vent gener­ic com­peti­tors from get­ting their hands on sam­ples for bioe­quiv­a­lence test­ing. And Shkre­li has been ac­cused of or­ches­trat­ing the scheme from prison.
In an Aug. 12 let­ter to Cote, the FTC said it found records of con­ver­sa­tions that Shkre­li had with Vy­era ex­ec­u­tives, in­clud­ing Mul­leady, on the prison's TRU­FONE and TRULINCS sys­tems. Dur­ing these calls, the ex­ecs al­leged­ly dis­cussed mat­ters "to pre­vent gener­ic com­pe­ti­tion to Dara­prim." Shkre­li was re­moved from a New Jer­sey fed­er­al prison and re­lo­cat­ed last year af­ter re­port­ed­ly run­ning the biotech with the use of a con­tra­band cell­phone.
The co-de­fen­dants ar­gued in court that Vy­era ne­go­ti­at­ed and ex­e­cut­ed the con­tracts be­fore the suit was filed. But in a writ­ten opin­ion, Cote called the ar­gu­ment "mer­it­less."
"The FTC is not re­quired to bring suit at the ex­act mo­ment con­trac­tu­al ne­go­ti­a­tions ripen in­to ex­e­cut­ed con­tracts. It is the ex­tant scheme that pro­vides the ba­sis for the law­suit," she wrote.
A month af­ter the FTC filed its law­suit, the FDA ap­proved the first gener­ic for Dara­prim, which was in de­vel­op­ment for 7 years. "This hard-won ap­proval does not im­mu­nize the de­fen­dants from an­titrust li­a­bil­i­ty," Cote wrote.
"The Amend­ed Com­plaint ex­plains how mul­ti­ple man­u­fac­tur­ers of gener­ic phar­ma­ceu­ti­cals that wish to com­pete with Vy­era have been de­layed for years in ob­tain­ing FDA ap­proval be­cause of their in­abil­i­ty to ob­tain Dara­prim for bioe­quiv­a­lence test­ing and API from an FDA-ap­proved man­u­fac­tur­er. And of course, Vy­era con­tin­ues to sell Dara­prim at the in­flat­ed price of $750 per tablet," her opin­ion states.
Cote did grant dis­missal for one claim un­der the Penn­syl­va­nia Un­fair Trade Prac­tices and Con­sumer Pro­tec­tion Law.
"The Amend­ed Com­plaint does not ad­e­quate­ly al­lege that the an­ti­com­pet­i­tive con­duct it de­scribes is 'fraud­u­lent,' 'de­cep­tive,' or like­ly to cre­ate 'con­fu­sion' or 'mis­un­der­stand­ing,'" the opin­ion states. "… In fact it as­serts that Vy­era in­formed its dis­trib­u­tors and sup­pli­ers of the pur­pose be­hind its de­sired con­trac­tu­al terms, and Vy­era ex­ec­u­tives tes­ti­fied be­fore the Sen­ate about their in­ten­tion to pre­vent po­ten­tial com­peti­tors from ob­tain­ing enough Dara­prim to con­duct bioe­quiv­a­lence test­ing."
Shkre­li has a lot on the line — the law­suit re­quests that the for­mer ex­ec be banned per­ma­nent­ly from the phar­ma in­dus­try.