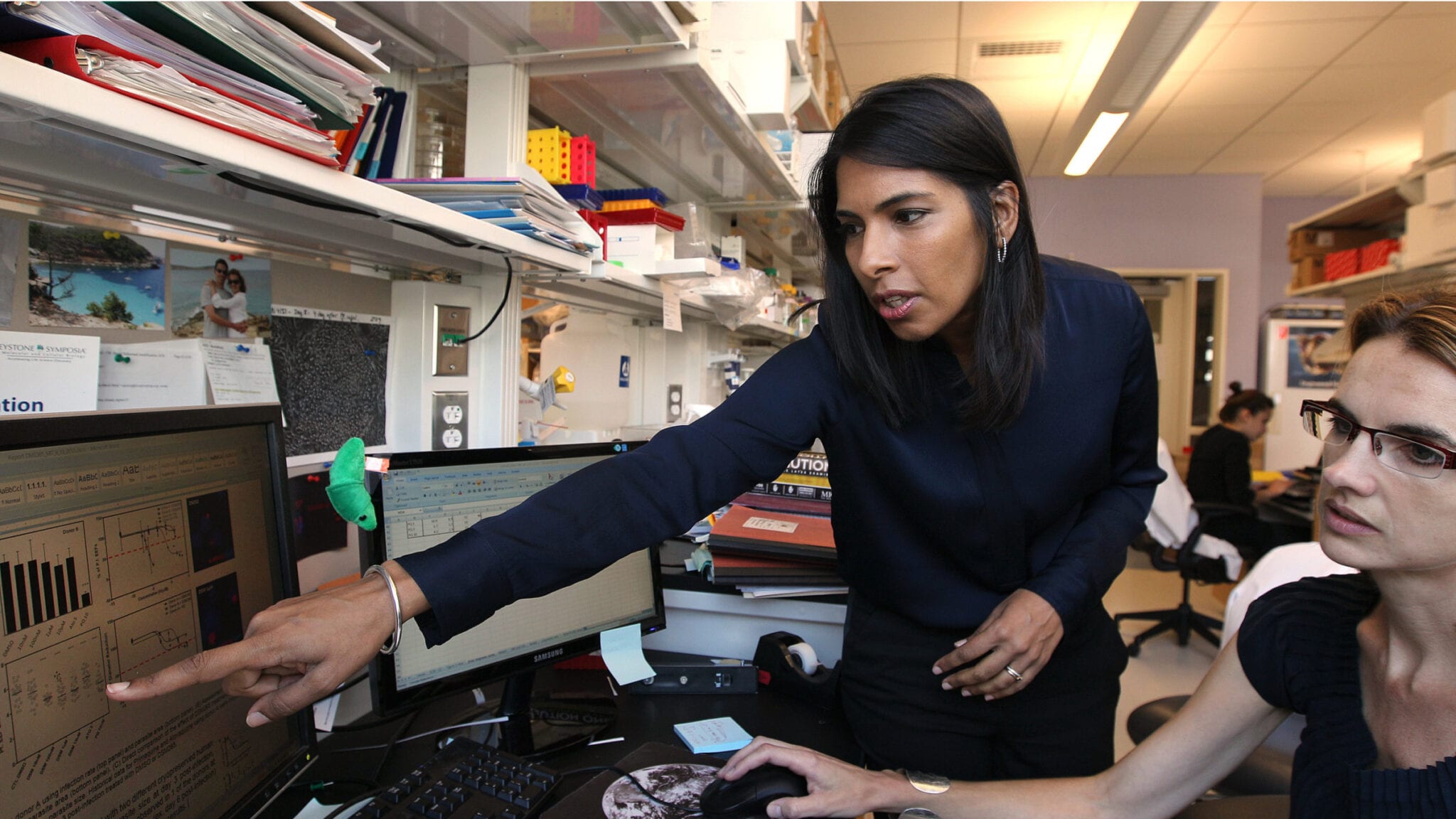 Sangeeta Bhatia (Pat Greenhouse/The Boston Globe via Getty Images)
Fe­male en­tre­pre­neurs have long been un­der­rep­re­sent­ed in biotech. An MIT team de­cid­ed to find out why
In the male-dom­i­nat­ed world of biotech, it's an un­spo­ken fact that gen­der plays a big role in whose sci­ence even­tu­al­ly be­comes a win­ner. But to what de­gree are male sci­en­tists fa­vored in terms of en­tre­pre­neur­ial op­por­tu­ni­ty? An MIT-fo­cused work­ing group sought to find out.
At MIT alone, the lack of op­por­tu­ni­ties giv­en to women has re­sult­ed in at least 40 few­er com­pa­nies found­ed, a re­port pub­lished in the MIT Fac­ul­ty Newslet­ter by the Boston Biotech Work­ing Group found. The re­port's biggest take­away? This is not a pipeline prob­lem. Women in the sci­ences are equal­ly ca­pa­ble of launch­ing their own com­pa­nies giv­en the same amount of op­por­tu­ni­ty, ac­cord­ing to Sangee­ta Bha­tia, one of the re­port's au­thors.
"We re­al­ly looked hard at our da­ta be­cause one of the things that we al­ways hear is that 'it's a mat­ter of time,'" Bha­tia told End­points News. "We re­al­ly need­ed an in­ter­ven­tion."
The re­port stud­ied tenure-track, full-time fac­ul­ty in half of MIT's 14 sci­ence and en­gi­neer­ing de­part­ments — 337 peo­ple, 73 of which are women — and found a to­tal of 263 com­pa­nies spurred by MIT fac­ul­ty. Women ac­count­ed for just 9% — 24 com­pa­nies — of all star­tups.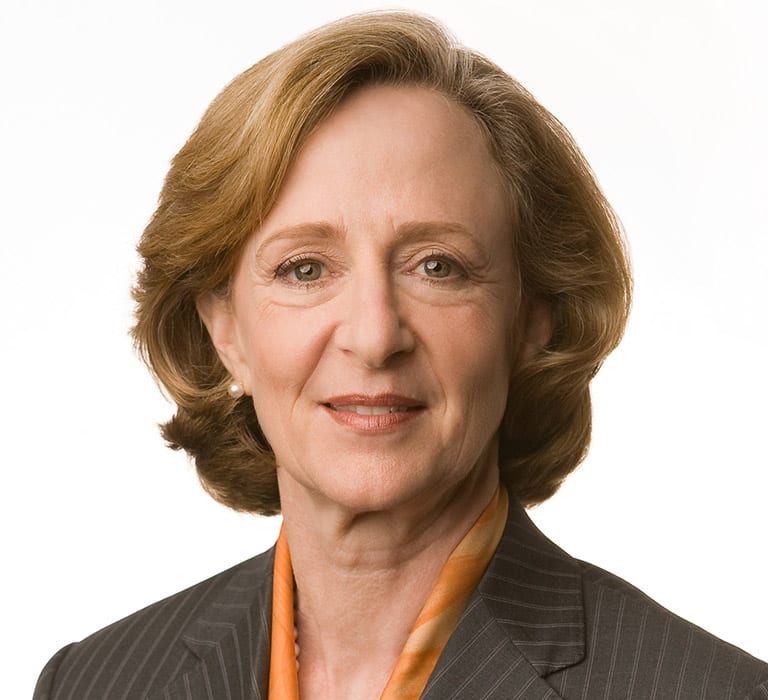 Su­san Hock­field
The study al­so found that the per­cent­age of men in the study who had found­ed at least one com­pa­ny is 40%, while just 22% of women have done the same. The nar­ra­tive that there aren't enough women in the space can be squashed, ac­cord­ing to for­mer MIT pres­i­dent and Pfiz­er board mem­ber Su­san Hock­field. For years at MIT, the bi­ol­o­gy de­part­ment has churned out more women with bi­ol­o­gy un­der­grad­u­ate de­grees than men.
There have been many stud­ies that have doc­u­ment­ed this un­der­rep­re­sen­ta­tion of women fac­ul­ty in these ac­tiv­i­ties, but this re­port, which was fund­ed by a $175,000 grant from the Sloan Foun­da­tion in 2019, looked to es­tab­lish con­sis­tent meth­ods and poli­cies for gath­er­ing da­ta that can be trans­lat­ed to oth­er in­sti­tu­tions wish­ing to do the same.
For Bha­tia, the study was per­son­al. About eight years ago, she was fin­ish­ing up some work on a project that she planned to pitch to ven­ture cap­i­tal­ists af­ter talk­ing to a men­tor of hers. That men­tor rec­om­mend­ed that she bring along a male grad­u­ate stu­dent.
"His feel­ing was that would make the au­di­ence more com­fort­able," she said. "When I tell that sto­ry to oth­er fe­male col­leagues, the re­mark­able thing is that many women have a sim­i­lar sto­ry like that of their own. Many women have a shock­ing sto­ry."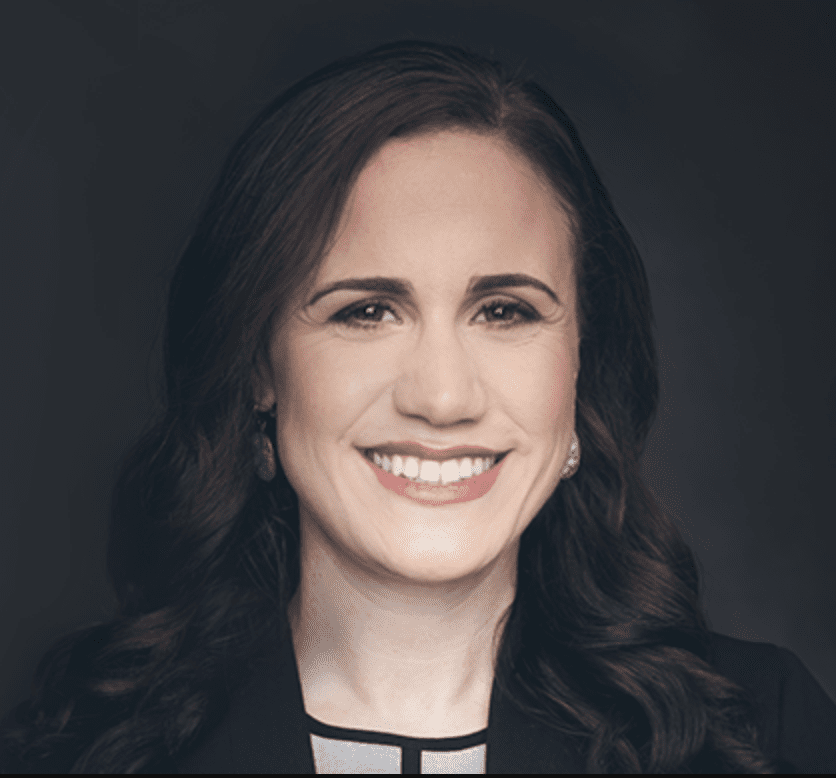 Chris­tine Liv­oti
Bha­tia her­self is no stranger to en­tre­pre­neur­ship. In 2018, Glympse Bio spun out of her MIT lab and raised $22 mil­lion in Se­ries A fi­nanc­ing and $46.7 mil­lion in a Se­ries B. The com­pa­ny fo­cus­es on "ac­tiv­i­ty sen­sors" that can both flag dis­eases as well as mon­i­tor a pa­tient's re­sponse to a drug. In No­vem­ber, the com­pa­ny pre­sent­ed its first in-hu­man da­ta at the Amer­i­can As­so­ci­a­tion for the Study of Liv­er Dis­ease an­nu­al meet­ing.
The MIT re­port close­ly fol­lows a pa­per pub­lished by Deer­field di­rec­tor Chris­tine Liv­oti and part­ner Leslie Hen­shaw, which re­vealed that less than one in five roles at pri­vate­ly backed health­care com­pa­ny boards are held by women.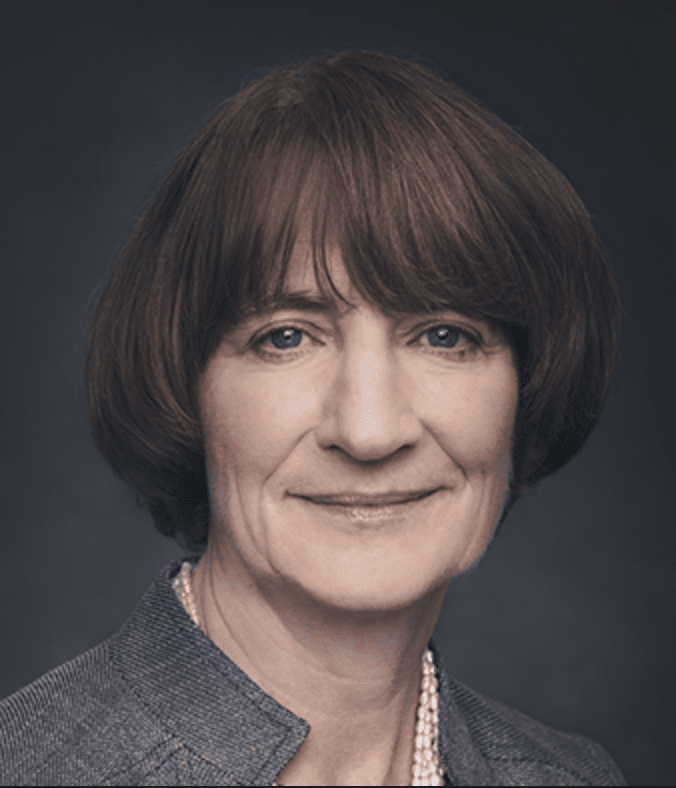 Leslie Hen­shaw
"Gen­der Dis­par­i­ty Among Ven­ture-backed Health­care Com­pa­nies and Their In­vestor Base" found that 48.5% of those com­pa­nies have no fe­male board mem­bers, and of the six or­ga­ni­za­tions sur­veyed that have at least half of its board mem­ber­ship po­si­tions held by women, just five of those are head­ed by fe­male CEOs. In the in­vest­ment space, just 20% of board mem­bers are women.
"Giv­en the out­sized role that in­vestors play in board seat al­lo­ca­tion and place­ment, the gen­der di­ver­si­ty of in­vest­ment firms can­not be ig­nored in the con­text of gen­der di­ver­si­ty of pri­vate com­pa­ny boards," Deer­field said in a state­ment. "Their find­ings aim to hold com­pa­nies and in­vestors ac­count­able and en­cour­age greater fe­male rep­re­sen­ta­tion."
The fac­ul­ty newslet­ter fea­tured a re­port from pro­fes­sor Nan­cy Hop­kins, who chaired the first MIT Com­mit­tee on the Sta­tus of Women Fac­ul­ty in Sci­ence in the mid-1990s, and found that on­ly one of 99 peo­ple who had been fund­ed to start biotech com­pa­nies were women. Near­ly 15 years lat­er, in 2011, a woman from Har­vard Busi­ness School re­port­ed to her that an­oth­er list of 100 sci­en­tists re­ceived biotech fund­ing from ven­ture cap­i­tal­ists, and just one more woman had made that list as well. This hap­pened de­spite 70% of stu­dents re­ceiv­ing an un­der­grad­u­ate de­gree and more than 50% of PhD stu­dents be­ing women. Lit­tle had changed.
Nan­cy Hop­kins
That is where the work­ing group hopes things can change in the fu­ture. It hopes to con­nect more women to the in­no­va­tion ecosys­tem by in­tro­duc­ing them to ven­ture cap­i­tal­ists and get­ting them in­to more roles on the com­pa­ny's board of di­rec­tors. The team is al­so work­ing with the Fu­ture Founders Ini­tia­tive — a non­prof­it plan­ning to hold a boot camp se­ries for 500 fe­male MIT fac­ul­ty mem­bers look­ing for men­tor­ship. MIT is al­so of­fer­ing a sab­bat­i­cal for fe­male re­searchers to get to spend time in the VC world to un­der­stand the process of com­pa­ny-found­ing and meet the peo­ple who are in­volved.
"We're im­pa­tient for change," Bha­tia said.