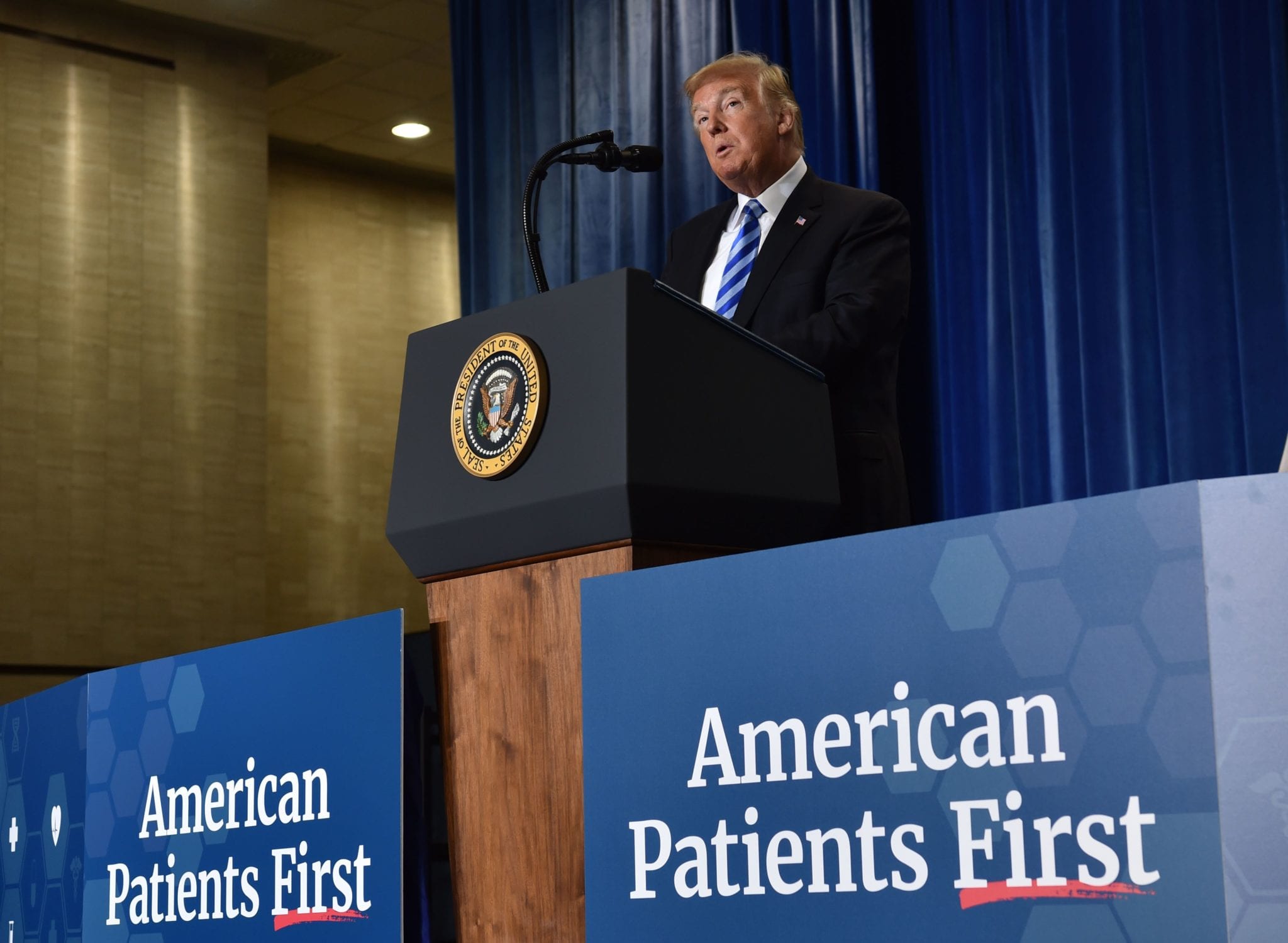 Fight! Trump kicks off a war of words with the drug lob­by, propos­ing to peg Medicare prices to over­seas rates
Pres­i­dent Don­ald Trump has just fired an­oth­er shot across the bow of the glob­al bio­phar­ma in­dus­try. And the in­dus­try quick­ly fired back in what promis­es to be a live­ly bat­tle over drug prices.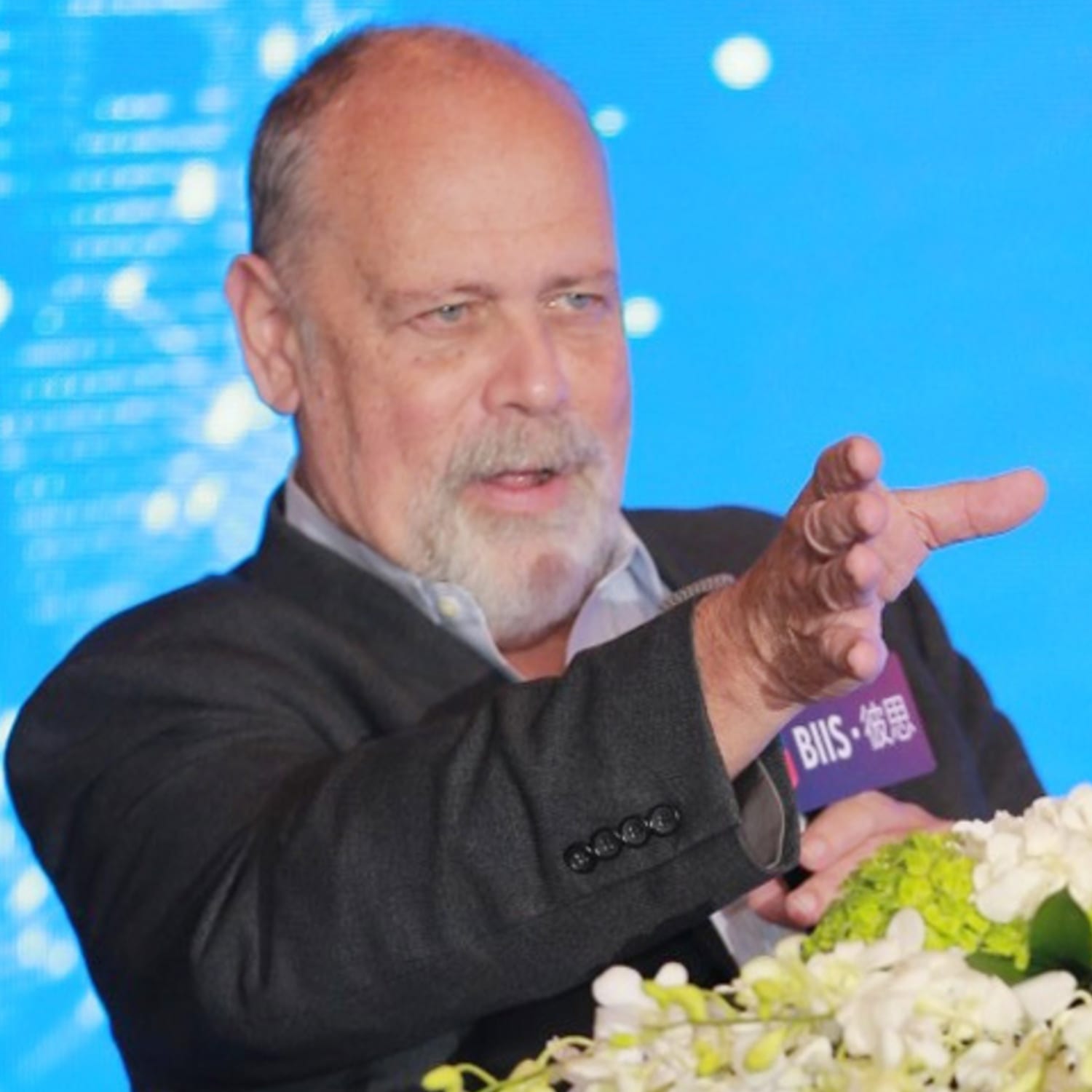 Bioreg­num Opin­ion Col­umn by

John Car­roll
Trump's HHS pro­posed Thurs­day af­ter­noon to drop the cur­rent way that Medicare cov­ers drugs un­der Part B — cal­cu­lat­ing the av­er­age sales price and adding 6% to the providers who man­age the drug sup­ply — and switch to a new sys­tem that pegs US prices against the much low­er rates that have been es­tab­lished by sin­gle-pay­er sys­tems abroad.
With just days to go ahead of the mid-term elec­tion, Trump pro­posed a pi­lot pro­gram cov­er­ing half of the Part B spend, with the gov­ern­ment mov­ing to an av­er­age bas­ket price cal­cu­lat­ed from sin­gle pay­ers abroad at a 20% dis­count per year over 5 years.
Trump is out to kill a whole flock of birds with one stone.
First, he's ac­cused oth­er coun­tries of free­load­ing on the US, ne­go­ti­at­ing ar­ti­fi­cial­ly low­er drug prices cov­ered by a well-doc­u­ment­ed US pre­mi­um. If man­u­fac­tur­ers are held li­able for their for­eign pric­ing, of­ten set af­ter some hard bar­gain­ing that can in­clude a re­fusal to cov­er it at all, they'd be less like­ly to of­fer a deep dis­count abroad. That could pres­sure oth­er coun­tries to pay more.
Sec­ond, he's promis­ing to sig­nif­i­cant­ly re­duce heavy Medicare spend­ing, lop­ping bil­lions of dol­lars off of drug costs.
And third he's mov­ing to a new sys­tem that would be­gin to force com­pa­nies to cut prices af­ter re­peat­ed­ly ac­cus­ing them of "get­ting away with mur­der" on drug prices in the US.
In­stead of a con­tro­ver­sial at­tempt to al­low cheap­er drugs to be im­port­ed in­to the US, Trump is say­ing he wants to keep the drugs and im­port the price. In this in­dus­try, that's rad­i­cal.
Iron­i­cal­ly, the pro­pos­al that Trump came up with fol­lows a sea change in the in­dus­try's at­ti­tudes to­ward pric­ing in the US, which con­trols the fate of its prof­itabil­i­ty. Start­ing with Pfiz­er, Trump has forced the ma­jors to at least pause their steady march to high­er prices. For many, the prospect of leav­ing their port­fo­lio prices in place would put tremen­dous pres­sure on their promis­es to in­vestors who con­trol their stock prices. And that would leave many to do some­thing they have nev­er done: ef­fi­cient­ly de­vel­op new block­busters in their R&D groups.
You can al­so ex­pect plen­ty of kick­back from the provider side of the equa­tion, who won't like the new ven­dor sys­tem that would in­sti­tute a new sys­tem with flat fees for man­ag­ing drug sup­plies. For years physi­cians and the groups who rep­re­sent them slap back at changes that could im­pact their in­come by vow­ing to quit Medicare and leave poor pa­tients on their own.
Faced with a pro­pos­al that could start to shift the US to a new ap­proach dic­tat­ed by the sin­gle-pay­er pric­ing sys­tem — the in­dus­try's night­mare — PhRMA and BIO came out against the pro­pos­al with all guns blaz­ing.
From PhRMA:
The ad­min­is­tra­tion is im­pos­ing for­eign price con­trols from coun­tries with so­cial­ized health care sys­tems that de­ny their cit­i­zens ac­cess and dis­cour­age in­no­va­tion. These pro­pos­als are to the detri­ment of Amer­i­can pa­tients. The Unit­ed States has a com­pet­i­tive mar­ket­place that con­trols costs and pro­vides pa­tients with ac­cess to in­no­v­a­tive med­i­cines far ear­li­er than in coun­tries with price con­trols, and it's why we lead the world in drug dis­cov­ery and de­vel­op­ment. Amer­i­cans have ac­cess to can­cer med­i­cines on av­er­age about two years ear­li­er than in de­vel­oped coun­tries like in the Unit­ed King­dom, Ger­many and France.

The pro­posed Medicare Part B mod­el would jeop­ar­dize ac­cess to med­i­cines for se­niors and pa­tients with dis­abil­i­ties liv­ing with dev­as­tat­ing con­di­tions such as can­cer, rheuma­toid arthri­tis and oth­er au­toim­mune dis­eases. The ad­min­is­tra­tion's pro­pos­al will al­so hin­der pa­tient ac­cess by se­vere­ly al­ter­ing the mar­ket-based Medicare Part B pro­gram by re­duc­ing physi­cian re­im­burse­ment and in­sert­ing mid­dle­men be­tween pa­tients and their physi­cians.
BIO's Jim Green­wood had this to say:
Con­trary to the pres­i­dent's re­peat­ed promis­es to end 'for­eign free-load­ing,' this pro­pos­al em­braces it and ex­ac­er­bates its harm­ful ef­fects. By adopt­ing for­eign price con­trols on the very small num­ber of in­no­v­a­tive med­i­cines that make it to mar­ket, this pro­pos­al will se­vere­ly chill in­vest­ment in new cures and ther­a­pies for Amer­i­ca's se­niors.

To make mat­ters worse, the pro­pos­al con­tin­ues a trou­bling trend to­wards un­der­min­ing the Medicare Part B drug pro­gram. This pro­gram sup­ports the sick­est, most vul­ner­a­ble Medicare pa­tients and ac­counts for on­ly a small frac­tion of all Medicare spend­ing. BIO will strong­ly op­pose short-sight­ed and harm­ful changes to a pro­gram that is so vi­tal to the health and well-be­ing of our se­niors.
In­ter­est­ing­ly, the Trump pro­pos­al isn't be­ing ad­vanced as a rule-change, just a pro­pos­al for dis­cus­sion aimed at at­tract­ing at­ten­tion to an is­sue that plays well with his base of sup­port­ers. Re­pub­li­can law­mak­ers may not sup­port it, but with their fates in­ter­twined with the sen­si­tive pres­i­dent, crit­i­cism will be mut­ed.
De­moc­rats on the oth­er hand may well leap at the chance to tack­le drug prices with the pres­i­dent.
---
Im­age: Pres­i­dent Don­ald Trump speaks at the De­part­ment of Health and Hu­man Ser­vices in Wash­ing­ton, DC, on Oc­to­ber 25, 2018 Nicholas Kamm AFP