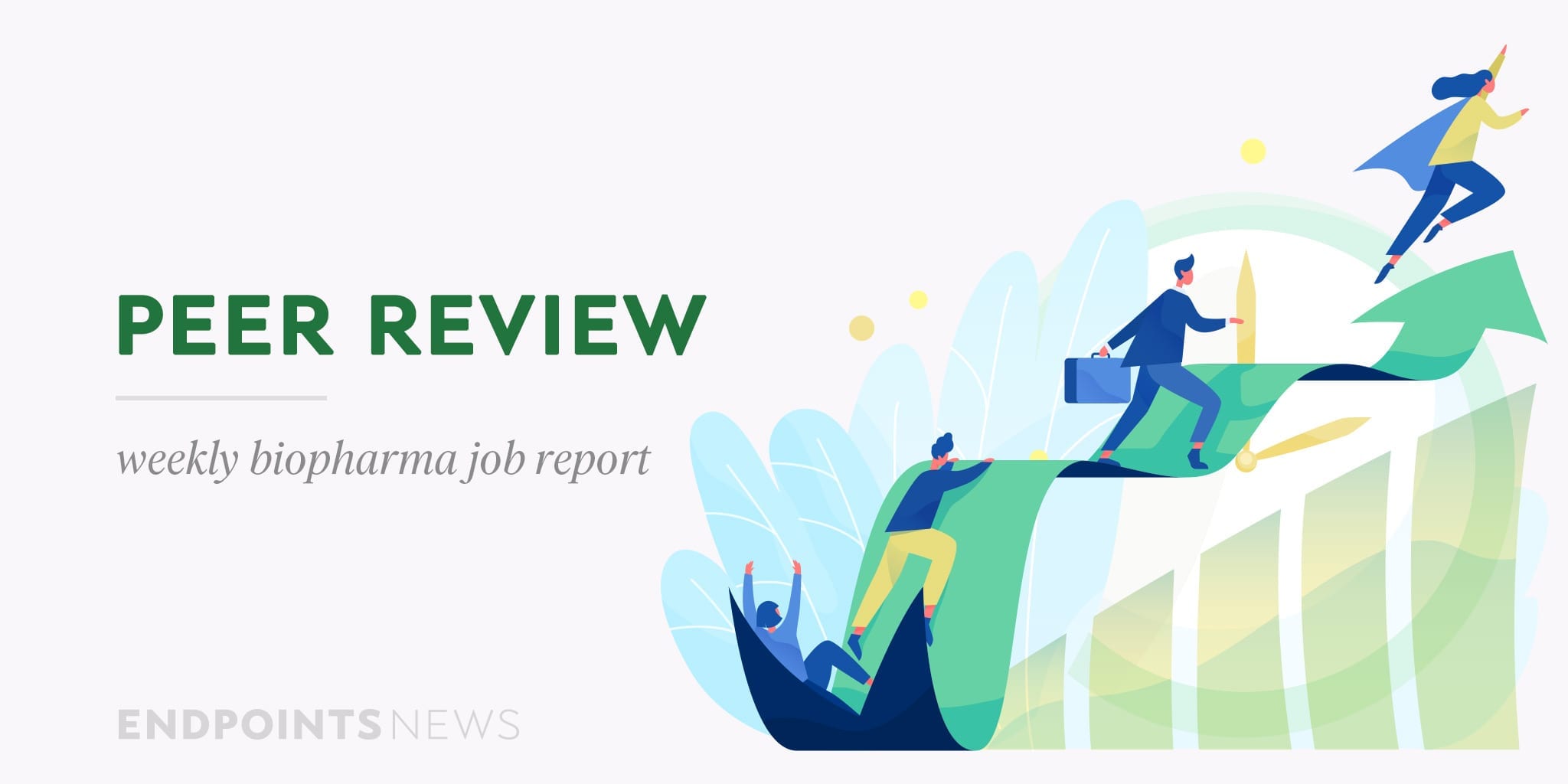 Flag­ship keeps ex-FDA com­mish Stephen Hahn busy with an­oth­er CMO gig; Daphne Koller makes key hire at in­sitro by wel­com­ing Google and Face­book vet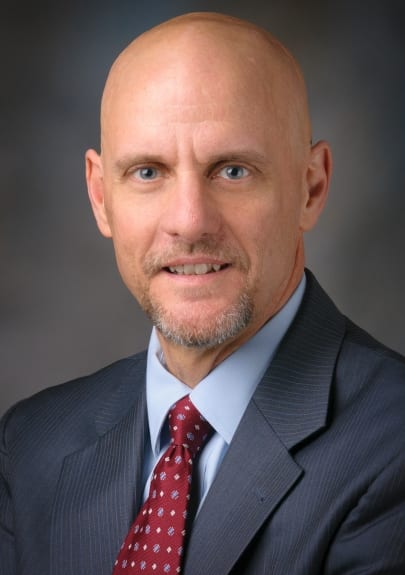 Stephen Hahn
→ What's next for Stephen Hahn, you ask? It's an in­ter­im CMO post at Flag­ship's Your­Bio Health, the mak­er of kits that side­step the con­ven­tion­al meth­ods of blood col­lec­tion in fa­vor of push-but­ton de­vices. Hahn joined Flag­ship in June as CMO of its Pre­emp­tive Med­i­cine and Health Se­cu­ri­ty ini­tia­tive af­ter a top­sy-turvy run as FDA com­mis­sion­er in the Trump ad­min­is­tra­tion. Hahn re­ceived his share of flak when he ex­tolled the virtues of con­va­les­cent phar­ma be­fore the emer­gency use au­tho­riza­tions of the Mod­er­na and Pfiz­er/BioN­Tech Covid-19 vac­cines, even­tu­al­ly walk­ing back his com­ments. Con­verse­ly, Hahn re­ceived ku­dos for stay­ing res­olute on safe­ty fol­lowup from clin­i­cal tri­als. A month af­ter his FDA tenure, Hahn joined the board of di­rec­tors at Black­fynn.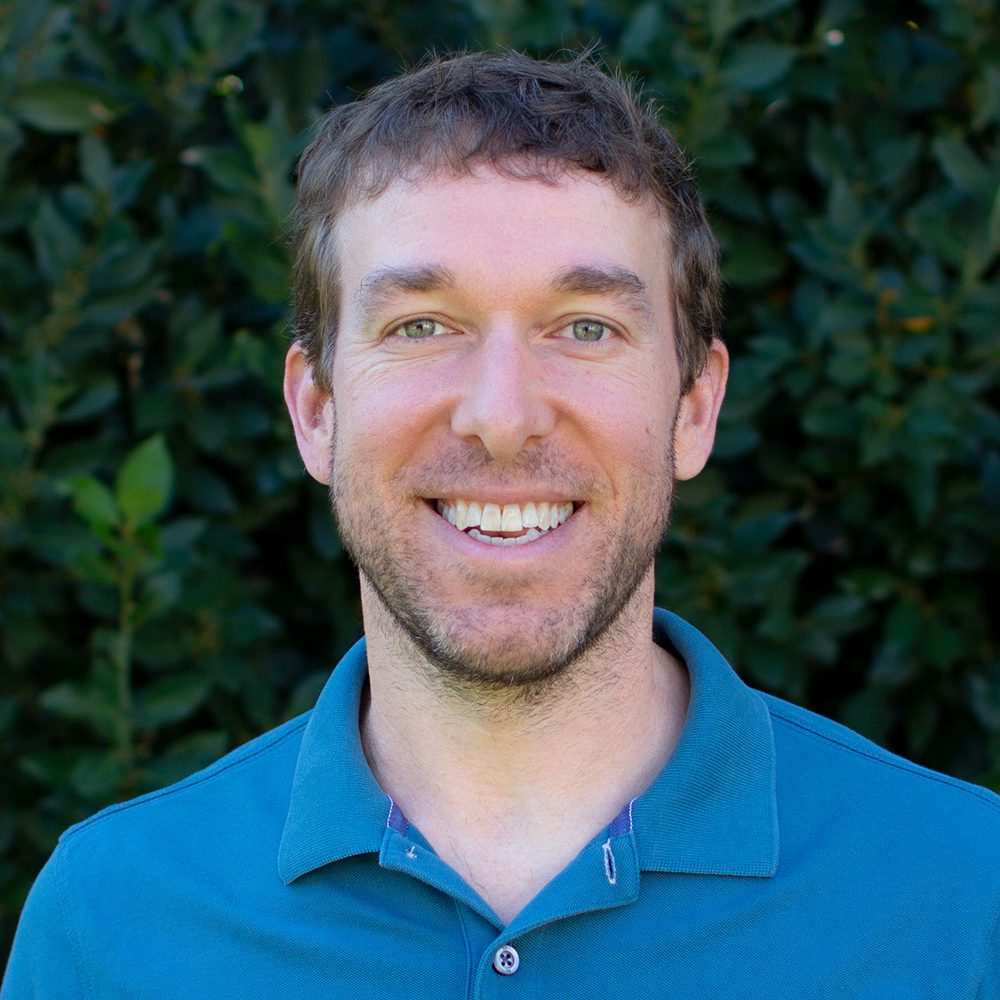 Tom Stocky
→ Tom Stocky's post-Google and Face­book jour­ney takes him to Daphne Koller's crew at in­sitro as VP of prod­uct, putting him in charge of en­hanc­ing the user ex­pe­ri­ence for its ma­chine-learn­ing ap­pa­ra­tus. Be­sides his years as Google's di­rec­tor of project man­age­ment (help­ing build the Google App En­gine) and as Face­book's VP of search & pro­file, he's fa­mil­iar with the biotech land­scape as a tech­nol­o­gy fel­low and a mem­ber of the sci­en­tif­ic ad­vi­so­ry board at De­nali, which re­leased less-than-sat­is­fy­ing Hunter syn­drome da­ta in Ju­ly. Ad­di­tion­al­ly, Stocky ran the learn­ing plat­form at the Chan Zucker­berg Ini­tia­tive.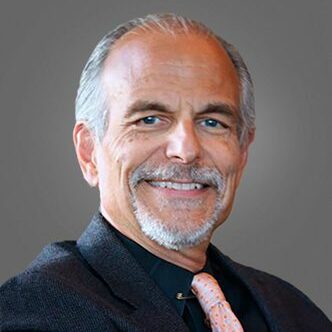 Joseph Ca­mar­do
→ There's a CMO shift that has tak­en place at Swiss biotech ADC Ther­a­peu­tics, with Jay Fein­gold hand­ing over the keys to VP of med­ical af­fairs Joseph Ca­mar­do. Be­fore mak­ing his way to ADC in ear­ly 2020, Ca­mar­do spent 10 years as an ex­ec at Cel­gene, where he was SVP of glob­al med­ical af­fairs and cor­po­rate med­ical op­er­a­tions, then SVP of Cel­gene Glob­al Health be­fore the Bris­tol My­ers Squibb deal closed. The Chris Mar­tin-led ADC has ex­pand­ed its reach in­to Chi­na with its joint ven­ture Over­land AD­CT Bio­Phar­ma, which named Er­ic Koo as its CEO in April.
→ Marc Blaustein has been named COO at mi­cro­bio­me play­er Finch Ther­a­peu­tics, which nabbed an up­sized $128 mil­lion IPO in March — near­ly six months af­ter its Se­ries C that to­taled $90 mil­lion for CEO Mark Smith's bunch. The di­rec­tor of busi­ness de­vel­op­ment at Alk­er­mes from 1999-2004, Blaustein co-found­ed and helmed Akashi Ther­a­peu­tics and lat­er be­came CEO of NED Biosys­tems. In his lat­est gig, Blaustein led busi­ness de­vel­op­ment at Guide Ther­a­peu­tics, a Geor­gia Tech spin­out that Beam bought for $120 mil­lion up­front in Feb­ru­ary.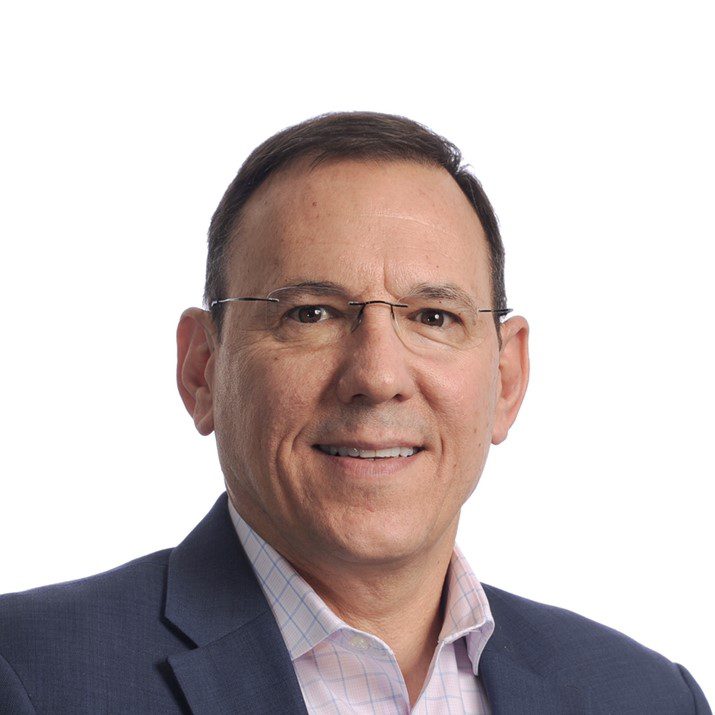 Jeff Hack­man
→ With a mod­est $10 mil­lion Se­ries B in the hop­per and ex-Gen­zyme CFO Jim Sherblom as ex­ec­u­tive chair­man, Re­Form Bi­o­log­ics has tapped Jeff Hack­man as pres­i­dent and CEO. His pre­de­ces­sor, John Sorvil­lo, will chair the ad­vi­so­ry board. Once in charge of the US in­ter­nal med­i­cine and on­col­o­gy fran­chis­es at Shire, Hack­man leaves his post as pres­i­dent of US op­er­a­tions with EU­SA Phar­ma. Based in Woburn, MA, Re­Form Bi­o­log­ics fo­cus­es on what they de­scribe as "gen­tler med­i­cines" for chil­dren and the el­der­ly.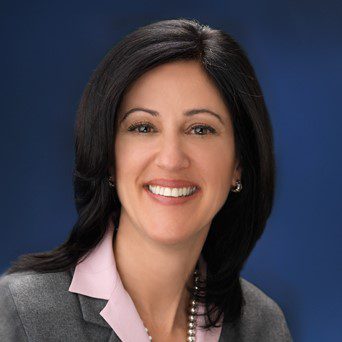 Lau­ren Sabel­la
→ Ac­com­pa­ny­ing the news that Acor­da is un­der­go­ing an­oth­er re­vamp and trim­ming its staff by 15%, Lau­ren Sabel­la is get­ting pro­mot­ed to COO and Ker­ry Clem is step­ping in­to the CCO job that Sabel­la pre­vi­ous­ly held. Sabel­la's tenure at Acor­da be­gan in 2010 as EVP of com­mer­cial de­vel­op­ment, while Clem has spent a decade him­self at Acor­da, mov­ing out of his role as EVP of sales, mar­ket ac­cess, and op­er­a­tions.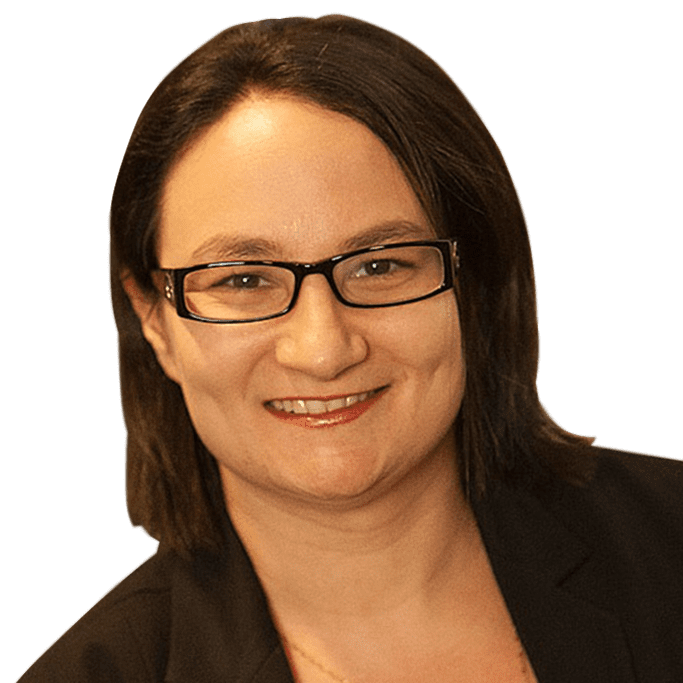 Leslie Meltzer
→ Bob­by Gas­par's gene ther­a­py biotech Or­chard Ther­a­peu­tics has re­fash­ioned its C-suite con­sid­er­ably, pro­mot­ing Leslie Meltzer to CMO while adding two fresh pick­ings to the lead­er­ship bas­ket: CSO Ful­vio Mav­ilio and chief tech­ni­cal of­fi­cer Nico­let­ta Log­gia. Af­ter stints at Acte­lion and Bio­gen, Meltzer joined Or­chard in 2018 as VP of US med­ical af­fairs, climb­ing to SVP of med­ical af­fairs, clin­i­cal op­er­a­tions and di­ag­nos­tics. Mav­ilio, the cur­rent CSO at Smart Im­mune, is the ex-SVP of trans­la­tion­al sci­ence for Au­dentes and will con­sult at Or­chard un­til he of­fi­cial­ly be­gins as chief sci­en­tist in Jan­u­ary 2022. Log­gia spent the last 17 years at No­var­tis in a num­ber of ca­pac­i­ties and since last April had been glob­al head of cell and gene ther­a­pies.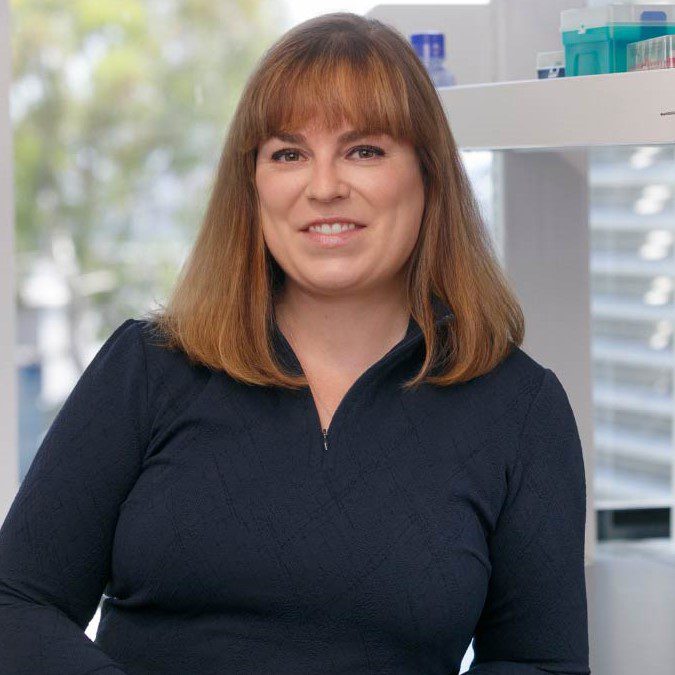 Kat Lange
→ Padding the C-suite fur­ther af­ter the ar­rivals of CSO John Leonard and CMO Ed­ward Con­ner, CRISPR up­start Lo­can­abio — nine months re­moved from its Se­ries B megaround — has se­lect­ed Kat Lange as CFO. Lange takes the plunge in­to the biotech world af­ter 12 years at JP Mor­gan; since 2019 she had been ex­ec­u­tive di­rec­tor in JPM's health­care in­vest­ment bank­ing group. You may re­call that an­oth­er Lo­can­abio ex­ec, VP of R&D Ran­jan Ba­tra, was fea­tured as one of End­points News' 20 un­der 40 lead­ers this year.
→ Af­ter Patrick Soon-Sh­iong's much-bal­ly­hooed "can­cer moon shot" fiz­zled on the launch pad at Nan­tK­west, he re­verse-merged the com­pa­ny with his cell ther­a­py out­fit Im­mu­ni­ty­Bio in De­cem­ber and hand­ed the con­trols to Rich Ad­cock. The team con­tin­ues to take shape with He­len Luu as Im­mu­ni­ty­Bio's first chief com­mer­cial of­fi­cer and Sigrid Schrein­er, who starts Mon­day as SVP of glob­al mar­ket ac­cess. Luu's clipped reign as CEO of Cell BT be­gan in May af­ter step­ping in as COO in Sep­tem­ber 2020, and ear­li­er she led busi­ness de­vel­op­ment with­in her 10-year stint at can­cer vac­cine mak­er Den­dreon. Schrein­er, al­so a Den­dreon vet, had been pro­mot­ed to SVP, glob­al mar­ket ac­cess & dis­tri­b­u­tion at Stem­line Ther­a­peu­tics in the spring of 2020.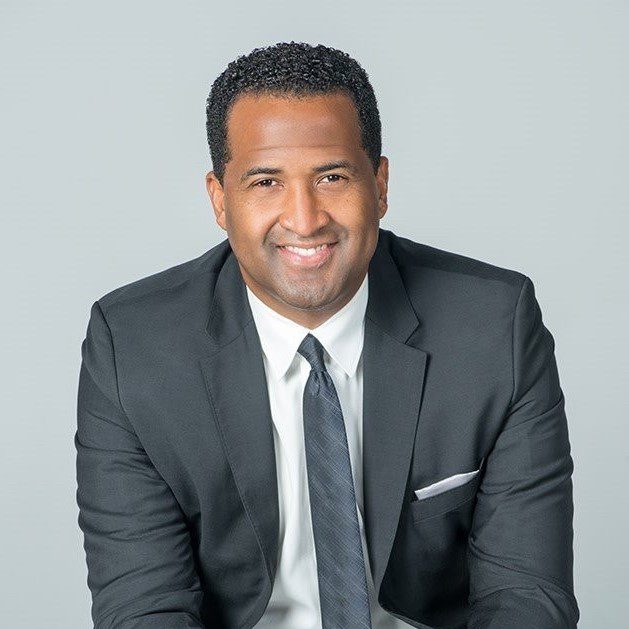 Mel Hayes
→ Last month, Ful­crum's stock rose by 125% af­ter some ini­tial suc­cess in their Phase I study to treat in­her­it­ed blood dis­or­ders — a huge up­swing con­sid­er­ing the is­sues they en­coun­tered on the mar­ket last sum­mer af­ter a Phase II dud. This week, Ful­crum brings on Mel Hayes as chief com­mer­cial of­fi­cer. Hayes has made stops along the way at Bris­tol My­ers, Bay­er and Bax­al­ta, and he was re­cent­ly Sanofi Gen­zyme's glob­al head com­mer­cial, VP, rare blood dis­or­ders.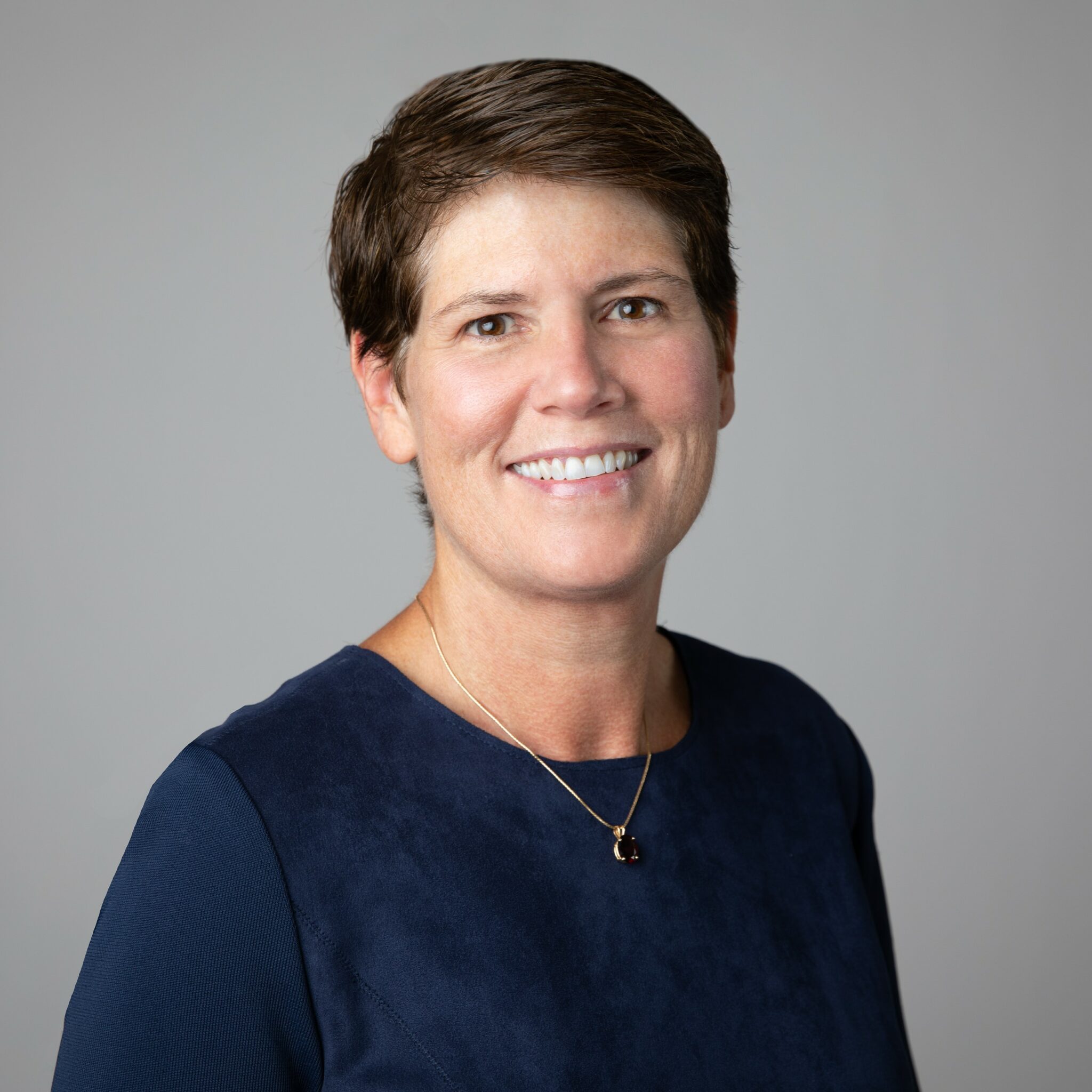 Karen Tubridy
→ Bed­ford, MA-based Verseau Ther­a­peu­tics, de­vel­op­ing can­cer drugs with a line of at­tack it calls macrophage re­po­lar­iza­tion, has ush­ered in Karen Tubridy as chief de­vel­op­ment of­fi­cer. Tubridy, the ex-chief de­vel­op­ment of­fi­cer at Eleven Bio­ther­a­peu­tics, moves on from her dou­ble du­ty as SVP, glob­al pro­grams and chief de­vel­op­ment of­fi­cer at Ake­bia. Verseau, co-found­ed by Bob Langer with a first-year CEO in John Ed­wards, de­buted in Oc­to­ber 2019.
→ As Tubridy gets start­ed at Verseau, Tim Smith walks away — writ­ing a new chap­ter as SVP, head of cor­po­rate de­vel­op­ment at New Jer­sey p53-fo­cused biotech PMV Phar­ma­ceu­ti­cals, chaired by Rich Hey­man. Smith, the CBO at Verseau since 2019, is a sev­en-year Cel­gene alum who has been a CBO be­fore at Cleave Bio­sciences and led cor­po­rate de­vel­op­ment at Ideaya. PMV added $53 mil­lion to its cof­fers in a Se­ries D from Au­gust 2020 to con­tin­ue its fo­cus on mu­tant p53 pro­teins, an es­pe­cial­ly tough nut to crack against can­cer.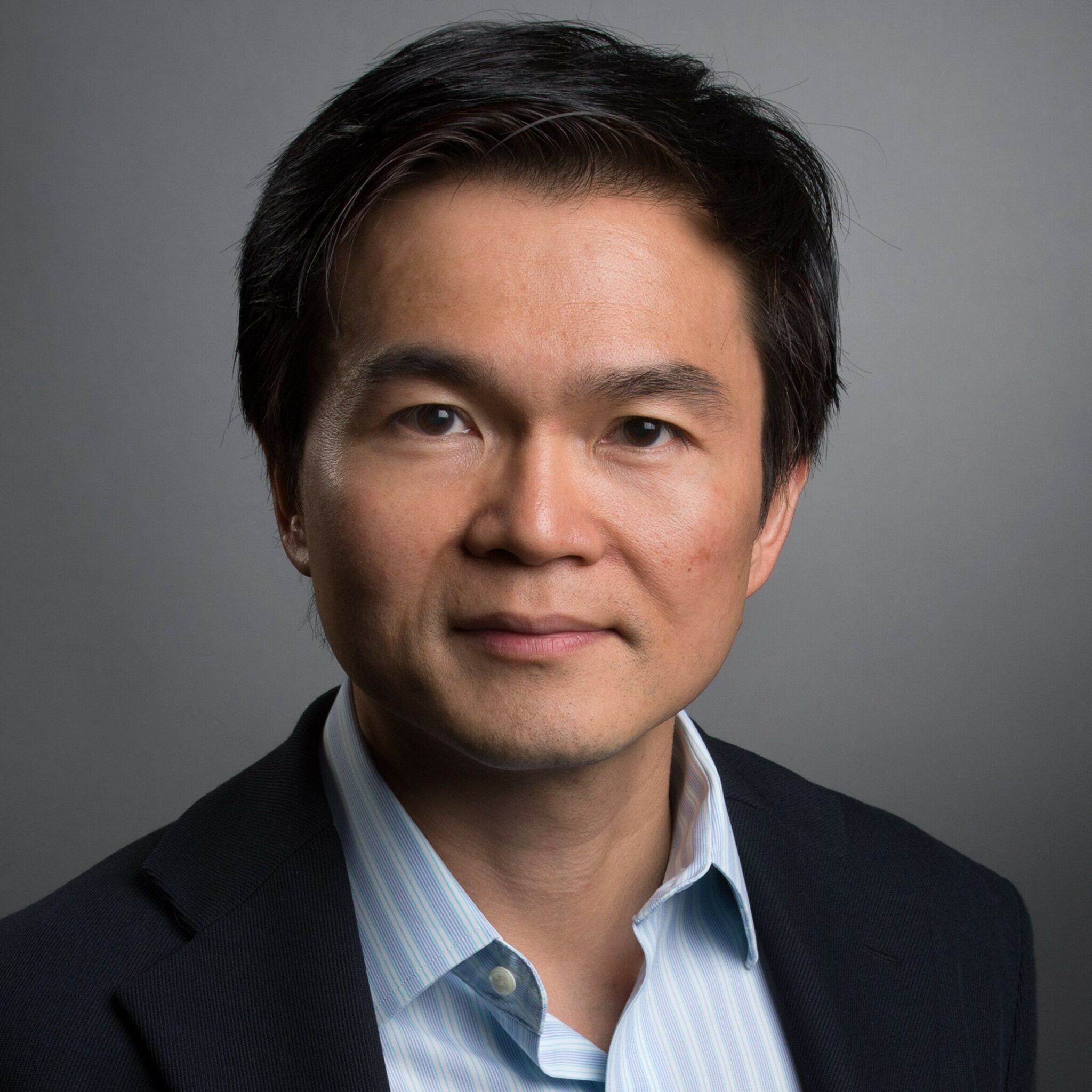 Thomas Tan
→ Long­wood-backed im­munother­a­py start­up Im­mu­ni­tas Ther­a­peu­tics, flush with $58 mil­lion in Se­ries B cash, has picked up Thomas Tan as CSO af­ter he held the same ti­tle at Bicara Ther­a­peu­tics. Tan, a Roche vet, has al­so been head of im­munol­o­gy at For­ma Ther­a­peu­tics and El­star Ther­a­peu­tics. Co-found­ed by Dana-Far­ber's Kai Wucherpfen­nig and Genen­tech R&D chief Aviv Regev, Im­mu­ni­tas is try­ing to push its CD161-block­ing an­ti­body IMT-009 in­to the clin­ic and al­so pro­mot­ed Aman­da Wag­n­er to CBO in Au­gust.
→ Ne­oleukin has been al­lowed to pass go on the FDA mo­nop­oly board with its IL-2/IL-15 ag­o­nist af­ter a three-month hold, and the Seat­tle biotech has just tapped Bill Arthur as VP and head of re­search. All Arthur has to do is dri­ve down In­ter­state 5 from his pre­vi­ous stop, Seagen, where he was se­nior di­rec­tor & head of can­cer bi­ol­o­gy dur­ing his 10 years there. While with Mer­ck from 2006-11, Arthur was team lead in bio­mark­er dis­cov­ery for in­ves­ti­ga­tion­al on­col­o­gy drugs.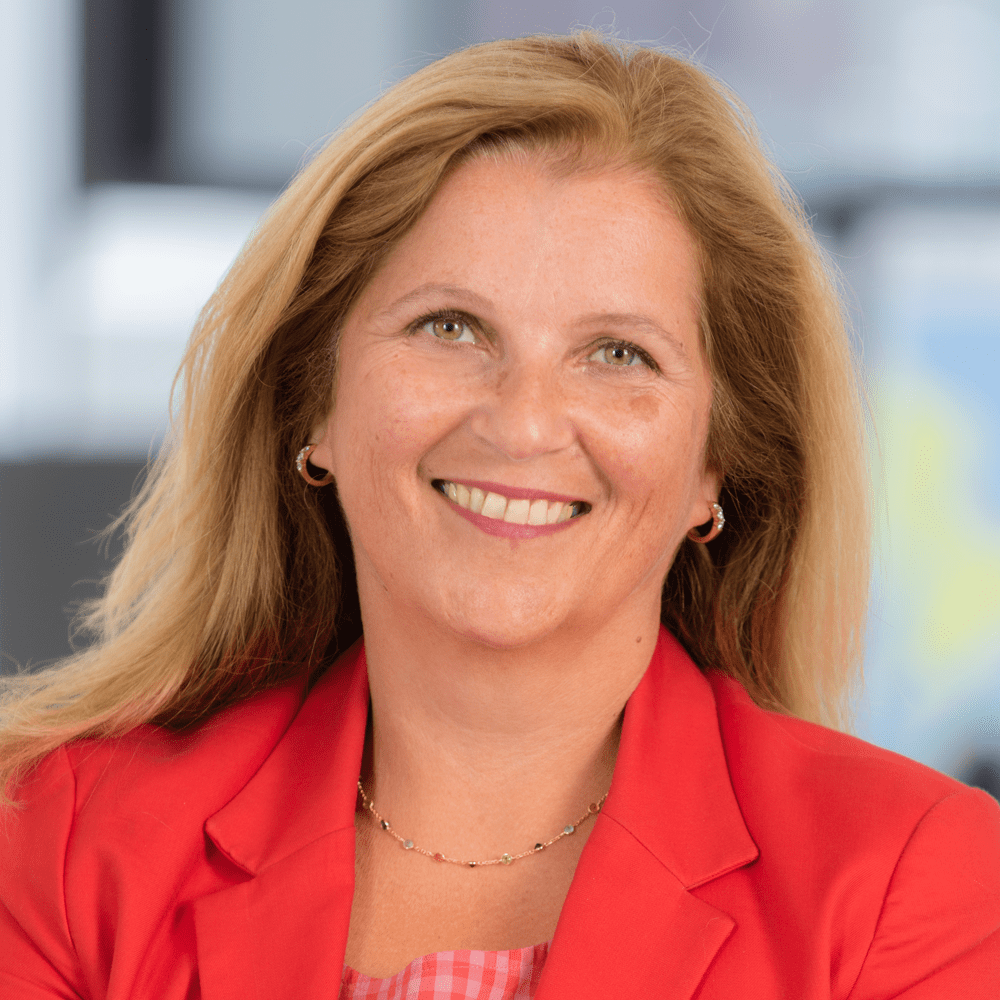 Mary DiB­i­ase
→ Mary DiB­i­ase has been pro­mot­ed to COO at ma­vorix­afor de­vel­op­er X4 Phar­ma­ceu­ti­cals af­ter serv­ing as SVP, tech­ni­cal op­er­a­tions and qual­i­ty. The 16-year Bio­gen alum ini­tial­ly jumped on board at X4 in 2017 in the role of VP, pro­gram and al­liance man­age­ment. Back in No­vem­ber, Art Taveras left Bio­gen to be­come X4's CSO, and a month lat­er the com­pa­ny poached CMO Diego Ca­david from Ful­crum. Tri­als are un­der­way for ma­vorix­afor to treat such dis­eases as WHIM syn­drome (Phase III), Walden­ström's macroglob­u­line­mia (Phase Ib with ibru­ti­nib) and se­vere con­gen­i­tal neu­trope­nia (al­so Phase Ib).
→ Bio­phytis — eval­u­at­ing its sar­cope­nia drug Sar­co­neos (BIO101) in Covid-19 pa­tients with se­vere res­pi­ra­to­ry fail­ure — has giv­en Rob van Maa­nen the nod as CMO af­ter Jean Mar­i­ani held the fort for a cou­ple months. Mar­i­ani had tem­porar­i­ly re­placed Sam Agus and re­mains on the sci­en­tif­ic ad­vi­so­ry board. As for van Maa­nen, he ex­its the CMO post at mi­to­chon­dr­i­al dis­ease-fo­cused Khon­dri­on to join the Paris-based biotech. Else­where, he was a se­nior med­ical di­rec­tor dur­ing a six-year run at Astel­las and the CNS di­rec­tor at Ei­sai from 2005-10.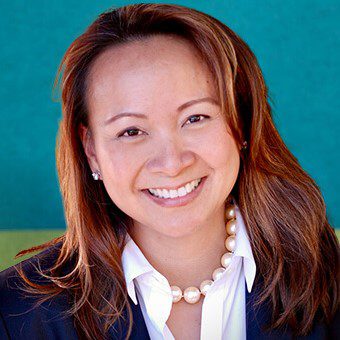 Tram Tran
→ Car­o­line Loew's biosen­sor shop Glympse, us­ing its plat­form to catch in­di­ca­tions of NASH in pa­tients, has ap­point­ed Tram Tran as CMO. Tran says farewell to Gilead, where she was VP of med­ical af­fairs, glob­al head, liv­er dis­eases, fi­bro­sis and Covid-19. She made the leap to Gilead in 2018 af­ter 16 years both at Cedars-Sinai and in acad­e­mia as a pro­fes­sor of med­i­cine at UCLA.
→ In­fin­i­ty Phar­ma­ceu­ti­cals brought on Robert Ilar­ia to be its new CMO. Ilar­ia most re­cent­ly came from Bris­tol My­ers as part of their de­vel­op­ment team, and was the ex­ec­u­tive med­ical di­rec­tor for clin­cal R&D for Cel­gene be­fore that. At the same time, In­fin­i­ty is mov­ing their con­sult­ing chief physi­cian Bri­an Schwartz, a for­mer act­ing CMO at Tarus, to the board of di­rec­tors.
→ Pamela Gar­zone is tak­ing over as chief de­vel­op­ment of­fi­cer at Anixa Bio­sciences af­ter hold­ing ex­ec­u­tive roles with Cal­i­br at the Scripps Re­search In­sti­tute and Pfiz­er. The sigh of re­lief you hear may be com­ing from San Jose af­ter the FDA grant­ed Anixa's IND ap­pli­ca­tion for its Mof­fitt-part­nered CAR-T im­munother­a­py in late Au­gust; the agency had placed a clin­i­cal hold on it in April.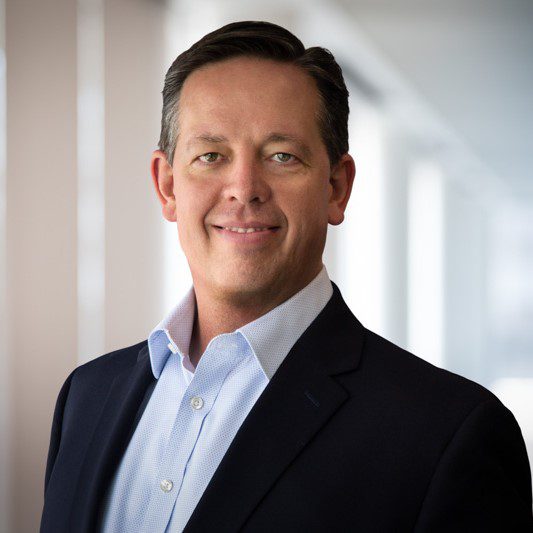 Randy Pritchard
→ Pil­lar Bio­sciences has picked up Randy Pritchard as CEO — tak­ing over for founder Gang Song, who will tran­si­tion to chair­man of the board. Pritchard joins the in vit­ro di­ag­nos­tics com­pa­ny af­ter hold­ing po­si­tions at POC Di­ag­nos­tics & Core Reagents (as SVP of US di­ag­nos­tics mar­ket­ing and SVP & life­cy­cle leader) and Roche Di­ag­nos­tics (VP of mar­ket­ing).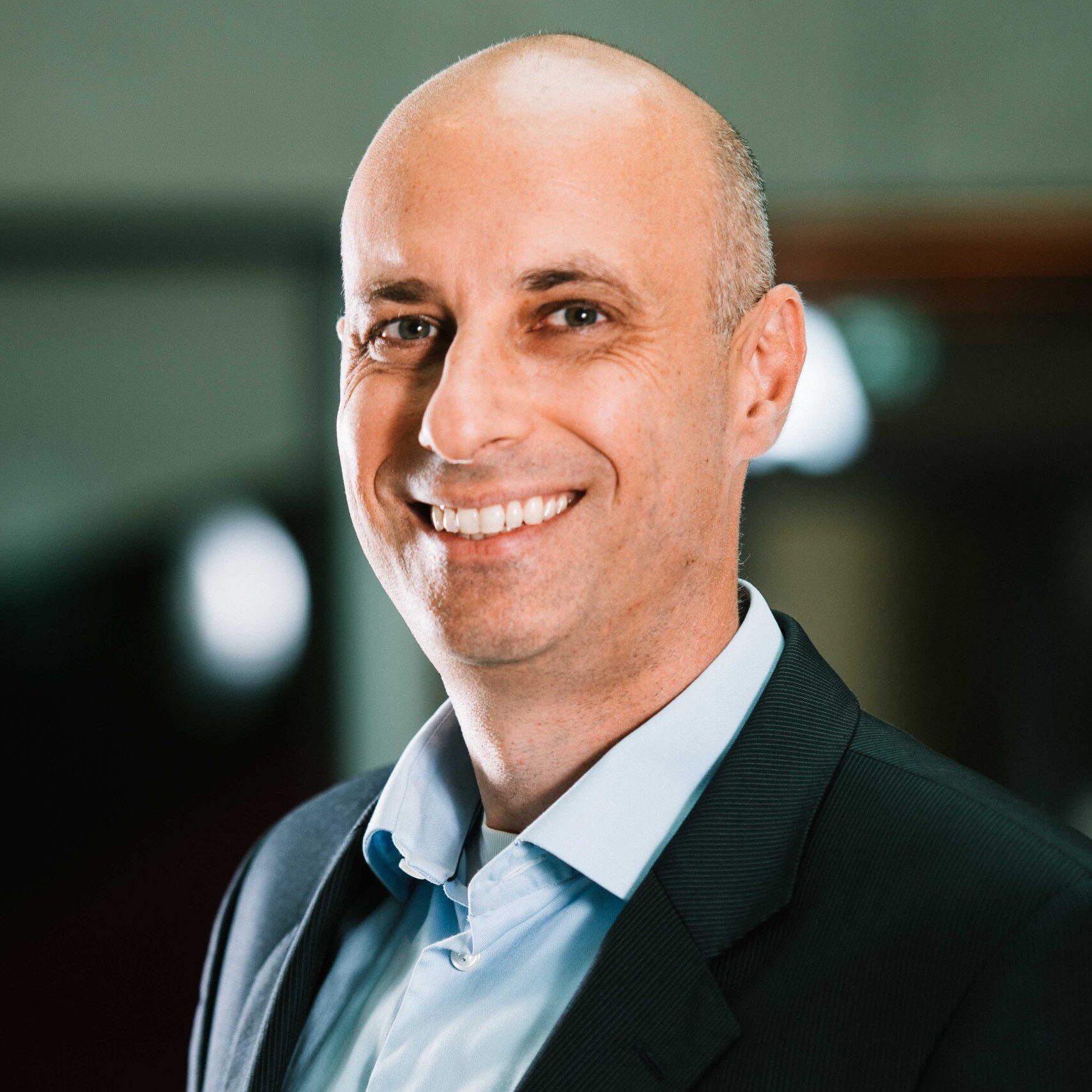 Ja­cob Mich­lewicz
→ Swedish cell ther­a­py biotech Anoc­ca, rak­ing in $47 mil­lion from a Se­ries B round in Ju­ly, has wel­comed Ja­cob Mich­lewicz as CFO. Mich­lewicz re­cent­ly logged two years as CFO of Stock­holm-based medtech Bioser­vo Tech­nolo­gies, a mak­er of wear­ables to help strength­en mus­cles which lists the ex­oskele­ton glove Iron­hand among its prod­ucts.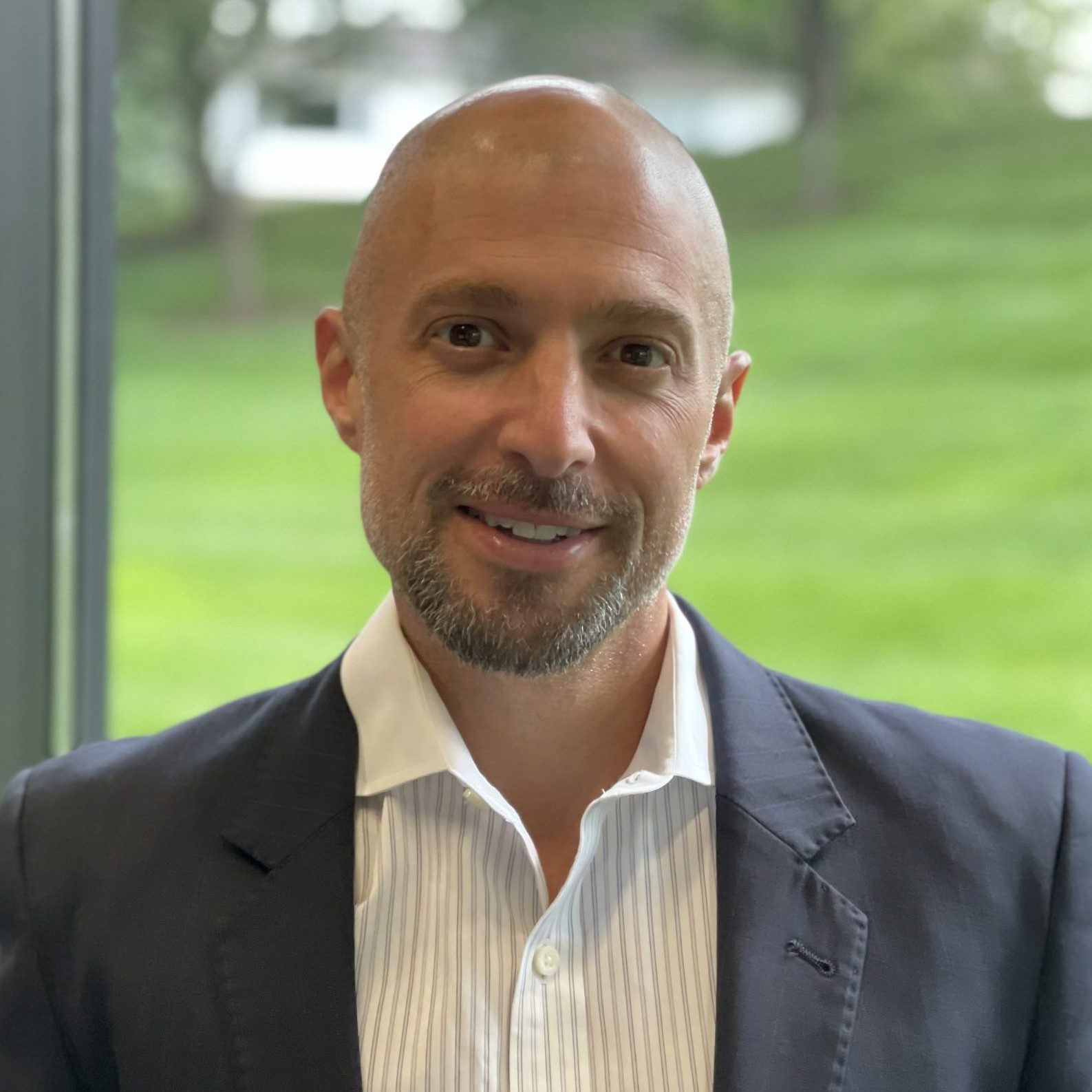 Cyrus Ar­man
→ Cyrus Ar­man has signed on to Madi­son, WI pep­tide drug de­vel­op­er Nim­ble Ther­a­peu­tics as CBO. Af­ter five years at Am­gen where he was el­e­vat­ed to di­rec­tor of cor­po­rate strat­e­gy, Ar­man then piv­ot­ed to im­muno-on­col­o­gy biotech Neu­vo­gen in 2019 as VP of cor­po­rate de­vel­op­ment and strat­e­gy.
→ Ali Hariri has been named CMO of Wa­ter­town, MA-based Eloxx Phar­ma­ceu­ti­cals, which ac­quired Zikani Ther­a­peu­tics this spring. Hariri, a clin­i­cal de­vel­op­ment leader at Io­n­is and Take­da, comes to Eloxx af­ter his time as Sanofi's se­nior glob­al project head in rare dis­ease clin­i­cal de­vel­op­ment. Helmed by ex-Zikani CEO Sum­it Ag­gar­w­al, Eloxx is shoot­ing for da­ta in Q4 with its lead can­di­date ELX-02 for cys­tic fi­bro­sis pa­tients with non­sense mu­ta­tions.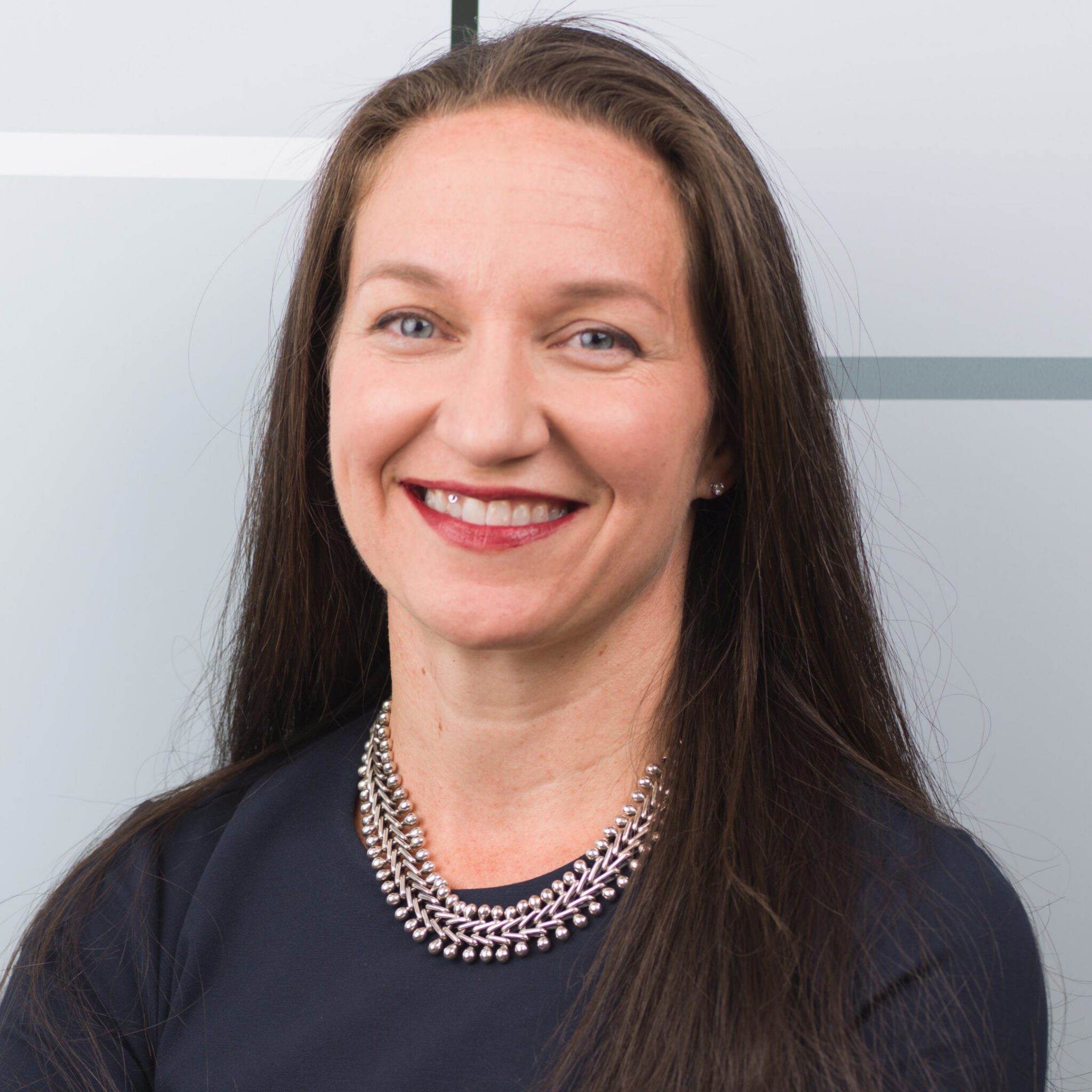 Se­mi Trot­to
→ It's full steam ahead with more hires at Third Rock start­up MO­MA Ther­a­peu­tics af­ter Asit Parikh rolled in as CEO and CSO Pe­ter Ham­mer­man fol­lowed him three months lat­er, with Se­mi Trot­to join­ing the mol­e­c­u­lar ma­chine biotech as chief peo­ple and ex­pe­ri­ence of­fi­cer. Trot­to, who spent 11 years in hu­man re­sources and glob­al tal­ent ac­qui­si­tion at Bris­tol My­ers, shift­ed to gen­er­al man­ag­er at Thrive Ear­li­er De­tec­tion af­ter Ex­act Sci­ences pur­chased it for a near steal of a $2.5 bil­lion deal last fall. She al­so led HR at Ed­i­tas Med­i­cine from 2016-19.
→ Our Max Gel­man just cov­ered Vec­tivBio's buy­out of Comet Ther­a­peu­tics last week, and now CEO Lu­ca Santarel­li brings in Scott Ap­ple­baum as chief le­gal of­fi­cer and cor­po­rate sec­re­tary. For­mer­ly se­nior coun­sel at Bris­tol My­ers with 10 ad­di­tion­al years at Shire un­der his belt, Ap­ple­baum joins Vec­tivBio from Tra­ve­na, where he was chief le­gal & com­pli­ance of­fi­cer and SVP of reg­u­la­to­ry af­fairs.
→ Pa­lo Al­to, CA-based Med­able has plucked up MaryAnne Rizk as chief strat­e­gy of­fi­cer. Rizk joins the com­pa­ny with ex­pe­ri­ence from her time at Or­a­cle, Me­di­da­ta, Mer­ck and IQVIA.
Is­abel Car­mona
→ Is­abel Car­mona has joined New Jer­sey-based Rock­et Phar­ma­ceu­ti­cals as chief hu­man re­sources of­fi­cer and SVP. Car­mona held a sim­i­lar po­si­tion at Ich­nos Sci­ences and was in­volved in HR at Shire and Te­va. Rock­et ran in­to some is­sues back in May when the FDA stalled its Phase I tri­al for a gene ther­a­py can­di­date to treat Danon dis­ease, and it wasn't un­til Au­gust that Rock­et was able to get the tri­al back off the ground.
→ Rani Ther­a­peu­tics, which is work­ing on a ro­bot­ic pill and pulled in $69 mil­lion worth of new fund­ing in De­cem­ber, has tapped Er­ic Groen as gen­er­al coun­sel. Groen, an Am­gen vet, most re­cent­ly served as the com­pa­ny's re­gion­al gen­er­al coun­sel for its com­mer­cial busi­ness in Cana­da, Latin Amer­i­ca, Mid­dle East and Africa.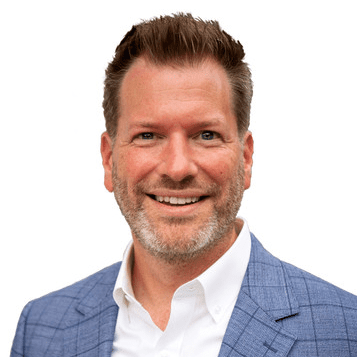 Michael Ger­ard
→ Michael Ger­ard de­parts from his role as as­so­ciate gen­er­al coun­sel at Spark to take on the gen­er­al coun­sel po­si­tion at Ca­balet­ta Bio. Last year, the biotech teamed with Ar­ti­san Bio on CAAR-T (chimeric au­to-an­ti­body re­cep­tor) cell ther­a­py de­vel­op­ment. Now it hopes that Ger­ard's le­gal and cor­po­rate ex­pe­ri­ence, which al­so in­cludes a stint at San­doz, will help push more gene ther­a­pies through the pipeline.
→ An­drew Welch­man is leav­ing his post at the Well­come Trust to hop aboard ieso as the com­pa­ny's first-ever EVP for im­pact. Welch­man served as head of neu­ro­science and men­tal health at the Well­come Trust and pre­vi­ous­ly served as a pro­fes­sor of neur­al in­tel­li­gence at the Uni­ver­si­ty of Cam­bridge.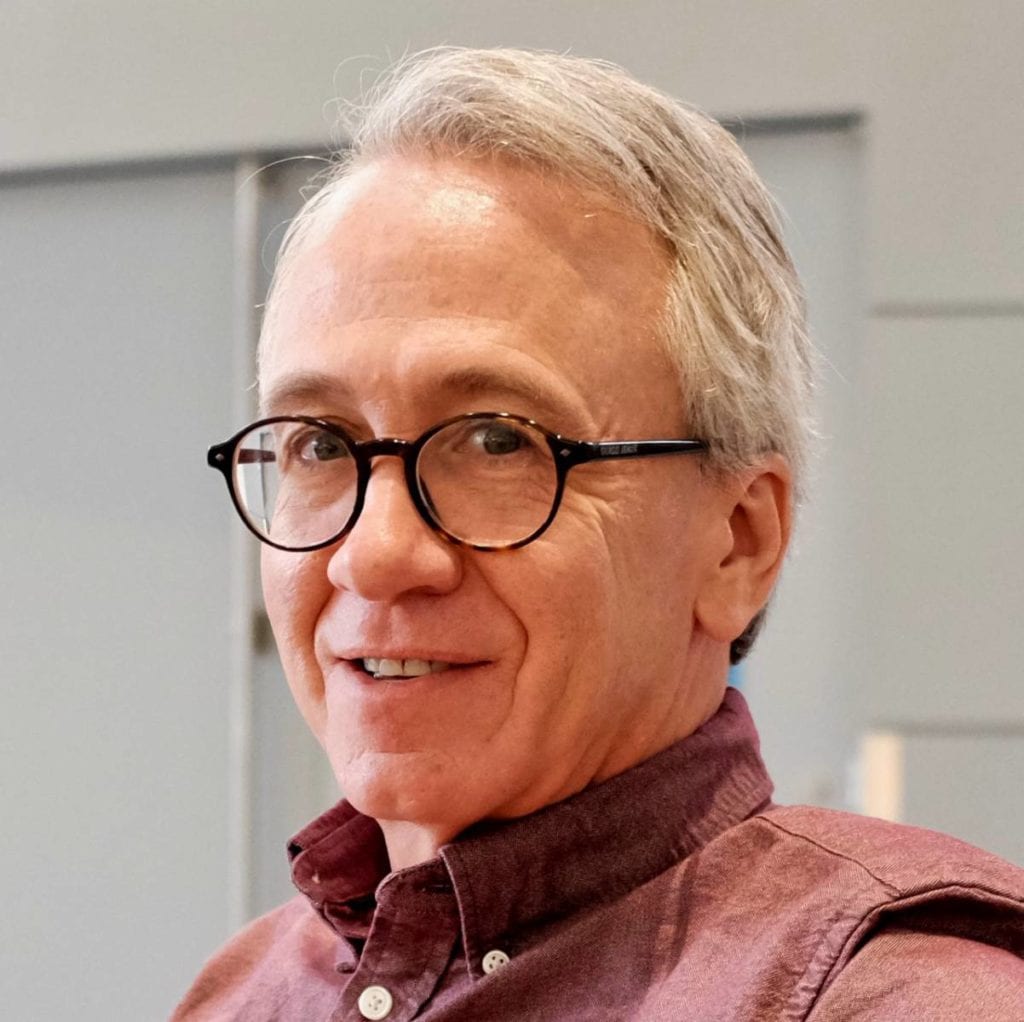 Scott Plevy
→ Scott Plevy is mak­ing his way over to Pro­tag­o­nist Ther­a­peu­tics as EVP and ther­a­peu­tic head, gas­troen­terol­o­gy. Plevy brings with him ex­pe­ri­ence from his time as CSO at Sen­da Bio­sciences and Syn­log­ic Ther­a­peu­tics. Plevy has al­so served as VP, im­munol­o­gy re­search and de­vel­op­ment at Janssen.
→ Ra­mana Kuchib­hat­la is tak­ing over the torch as SVP and head of re­search & de­vel­op­ment from re­tir­ing ex­ec Jay Saoud at Waltham, MA-based Min­er­va Neu­ro­sciences. Kuchib­hat­la comes to the com­pa­ny from PRA Health Sci­ences, a sub­sidiary of Icon, where he was ex­ec­u­tive di­rec­tor of glob­al drug de­vel­op­ment. Pri­or to his role at PRA, Kuchib­hat­la was with Me­lior Phar­ma­ceu­ti­cals, QED Phar­ma­ceu­ti­cal Ser­vices, Tar­ga­cept, and Glax­o­SmithK­line.
→ Ox­ford-based En­e­si Phar­ma has named Eliz­a­beth Eagling-Vose as SVP, op­er­a­tions. Eagling-Vose hails from Ox­ford Uni­ver­si­ty spin­out Vac­citech, where she served as se­nior di­rec­tor and head of clin­i­cal op­er­a­tions. Pri­or to her role at Vac­citech, Eagling-Vose was project di­rec­tor and di­rec­tor of pa­tient en­gage­ment at Co­v­ance.
→ Pas­sage Bio, the Penn­syl­va­nia-based gene ther­a­py de­vel­op­er co-found­ed by Jim Wil­son, has ap­point­ed Max­ine Gowen as its new chair­woman of the board of di­rec­tors. The CEO of Tamuro­Bio and for­mer Treve­na CEO has been a mem­ber of the board since Feb­ru­ary, and was brought on as chair­woman fol­low­ing for­mer chair­man Tachi Ya­ma­da's death in Au­gust.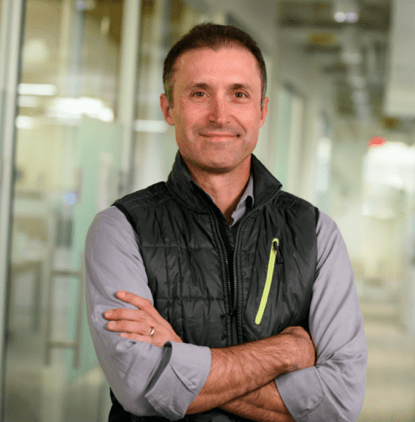 Tom Civik
→ Tom Civik has re­placed Ver­sant's Jer­el Davis as chair­man of the board at syn­thet­ic lethal­i­ty start­up Re­pare Ther­a­peu­tics, al­though Davis will keep his seat on the board. Civik takes this role at the pre­ci­sion on­col­o­gy play­er af­ter a year as pres­i­dent and CEO of Five Prime, which Am­gen swooped in to buy for $2 bil­lion in April.
→ You think Civik is done in this edi­tion of Peer Re­view? In the words of ES­PN col­lege foot­ball icon Lee Cor­so, "Not so fast, my friend!" Civik is al­so in a new crop of board mem­bers at Pyx­is On­col­o­gy, which just named Pamela Yanchik Con­nealy as CFO last week. Join­ing Civik are ex-Pfiz­er CMO Fre­da Lewis-Hall, Dar­ren Cline and Mark Chin.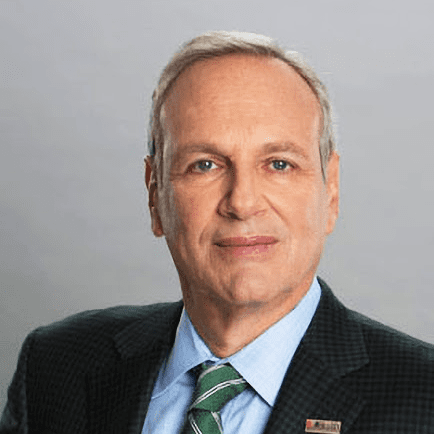 Steve Altschuler
→ Steve Altschuler has been elect­ed chair­man of the board at Azu­ra Oph­thalmics based in Tel Aviv. The co-founder and for­mer chair­man at Spark is now man­ag­ing di­rec­tor of health­care ven­tures at Ziff Cap­i­tal Part­ners and al­so chairs the board at up­start Lex­eo Ther­a­peu­tics.
→ An­oth­er Spark co-founder, Jean Ben­nett, has head­ed to the board of di­rec­tors at Rockville, MD-based AAV gene ther­a­py biotech Re­genxbio. George Mi­gausky, a board mem­ber at Im­muno­vant and the ex-CFO of Dyax, is al­so claim­ing a board seat at Re­genxbio.
→ Chaired by CEO (and Alex­ion co-founder) Stephen Squin­to, Gen­nao Bio has added Gary Sender to the board of di­rec­tors. From 2016 un­til his re­tire­ment this year, Sender was CFO at Nabri­va Ther­a­peu­tics and is a board mem­ber at Schrödinger, Har­mo­ny Bio­sciences, iBio and Elu­ci­da On­col­o­gy.
→ Sid­dhartha Ka­dia has earned a seat on the board of di­rec­tors at "dig­i­tal cell bi­ol­o­gy" com­pa­ny Berke­ley Lights, a par­tic­i­pant in the epic IPO boom of 2020. The ex-pres­i­dent and CEO of EAG Lab­o­ra­to­ries, Ka­dia is on the boards of Iso­Plex­is and Nu­Va­sive, among oth­ers.
→ Flag­ship-backed Evelo Bio­sciences, which joined the Covid-19 hunt last May, has brought on Iain McInnes — a leader in the fields of rheuma­toid and pso­ri­at­ic arthri­tis re­search — to its board of di­rec­tors. McInnes is cur­rent­ly vice prin­ci­pal and head of col­lege to the Col­lege of Med­ical, Vet­eri­nary and Life Sci­ences, Muir­head pro­fes­sor of med­i­cine, and hon­or con­sul­tant rheuma­tol­o­gist at the Uni­ver­si­ty of Glas­gow in Scot­land.