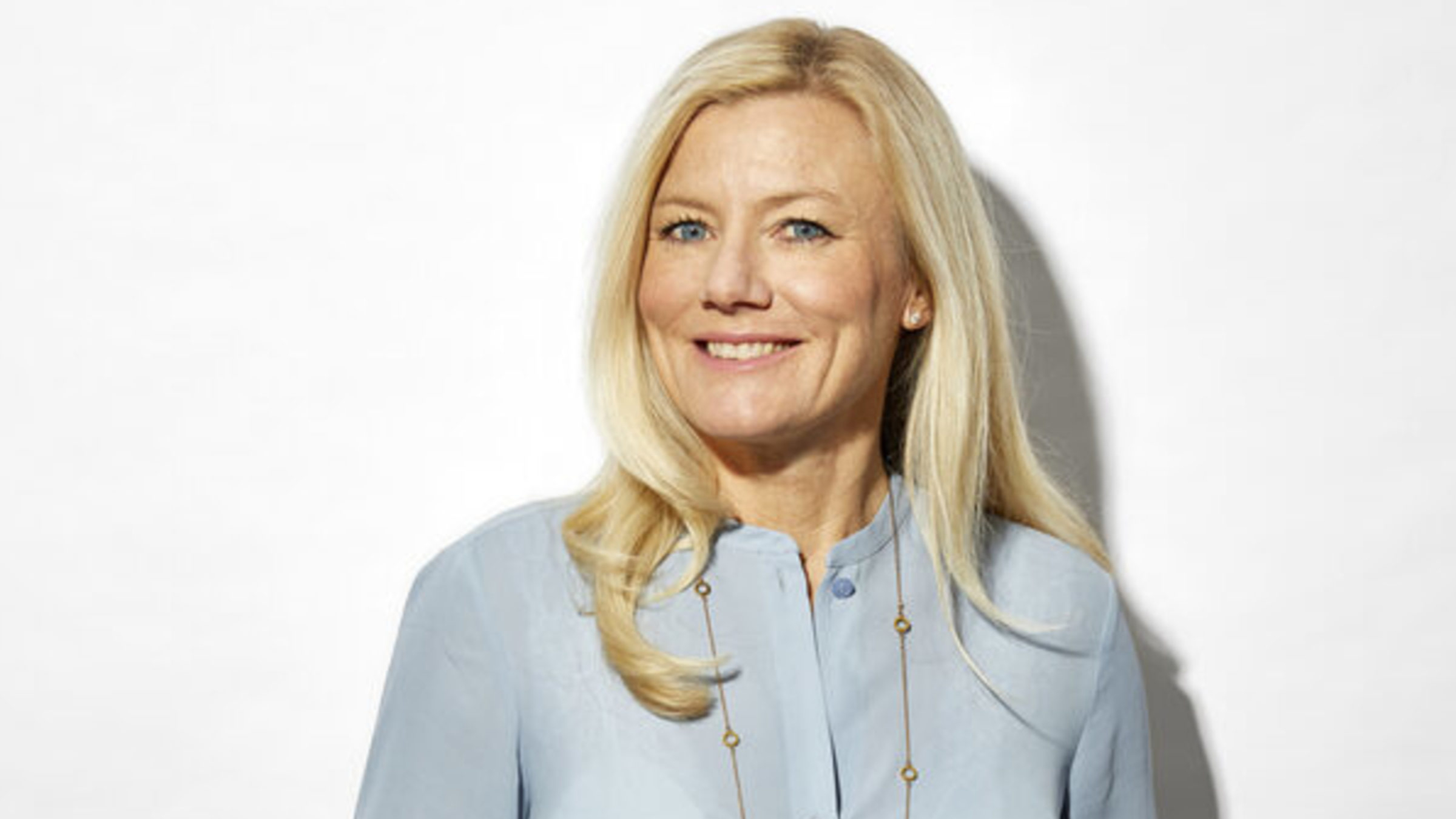 Lovisa Afzelius, Apriori Bio CEO
Flag­ship un­wraps new AI biotech that looks to pre­dict vari­ants be­fore they're here
While Mod­er­na is test­ing Omi­cron-spe­cif­ic boost­ers for this fall, its in­vestor Flag­ship Pi­o­neer­ing is build­ing a biotech that says it us­es AI to pre­dict virus vari­ants pri­or to out­breaks.
Apri­ori Bio, de­rived from the Latin phrase a pri­ori that trans­lates to "from the pre­vi­ous," emerged from stealth Mon­day with $50 mil­lion. The Cam­bridge, MA-based biotech was found­ed in 2020 in the midst of the Covid-19 pan­dem­ic, though Apri­ori CEO Lo­visa Afzelius says the biotech will tack­le mul­ti­ple "ul­tra-dy­nam­ic" virus­es out­side of SARS-CoV-2, in­clud­ing the flu virus and HIV.
"When we had looked back at nu­mer­ous years in the past, we saw that every sin­gle year there have been out­breaks that could have just as well led to a pan­dem­ic," Afzelius, an As­traZeneca and Pfiz­er vet, said. "But yet, even though it was pre­dictable, we were so un­pre­pared."
Apri­ori's AI, which the biotech calls Oc­tavia, com­bines ex­per­i­men­tal bi­ol­o­gy with al­go­rithms. The biotech cre­ates li­braries of "mil­lions of syn­thet­ic vari­ants" of a giv­en virus and then tests how well each syn­thet­ic vari­ant binds to an­ti­bod­ies — both ther­a­peu­tic and post-in­fec­tion. The biotech feeds this ex­per­i­men­tal da­ta through its al­go­rithm, which can then tell the sci­en­tists how well cer­tain vari­ants bind to an­ti­bod­ies and how like­ly they are to es­cape vac­cines.
Then, the biotech can "run the en­gine in re­verse," as Afzelius put it, and de­sign "vari­ant-proof vac­cines and an­ti­bod­ies" based on the AI da­ta.
Apri­ori's ad­vi­so­ry board fea­tures a num­ber of ex-gov­ern­ment lead­ers, in­clud­ing for­mer FDA com­mis­sion­er Stephen Hahn; Welling­ton Sun, for­mer FDA vac­cine of­fi­cial and ex-leader of Mod­er­na's vac­cine strat­e­gy; and An­drew We­ber, a for­mer as­sis­tant US sec­re­tary of de­fense un­der Pres­i­dent Barack Oba­ma.
Afzelius said the biotech was work­ing with both pri­vate and pub­lic en­ti­ties through­out the pan­dem­ic. When asked if the biotech has any plans to part­ner with Mod­er­na, which is cur­rent­ly build­ing a num­ber of vari­ant-based vac­cines, Afzelius gave a non-an­swer, re­it­er­at­ing that Apri­ori would be look­ing to part­ner with both pri­vate and pub­lic groups.
Apri­ori is not alone in us­ing AI for virus­es. BioN­Tech is col­lab­o­rat­ing with UK AI start­up In­staDeep to use AI for an ar­ray of biotech items, in­clud­ing drug dis­cov­ery, pro­tein en­gi­neer­ing, and man­u­fac­tur­ing.
"What it is we're try­ing to do is move away from be­ing ex­treme­ly re­ac­tive and in­stead po­si­tion­ing our­selves to be proac­tive and un­der­stand where to go a pri­ori — be­fore a new vari­ant oc­curs," Afzelius said. "We've been in the back seat through­out this pan­dem­ic, and we want to cre­ate a new op­por­tu­ni­ty to be in the dri­ver's seat in­stead of be­ing dic­tat­ed by the virus."