Flag­ship's Evelo Bio­sciences pitch­es $100M IPO for a new plat­form of mon­o­clon­al mi­cro­bials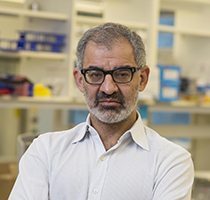 Sim­ba Gill
With its lead "mon­o­clon­al mi­cro­bial" about to be test­ed for the first time on a hu­man, Evelo Bio­sciences be­lieves that this is the right time to float a $100 mil­lion IPO.
Launched with $85.4 mil­lion raised from the sale of stock to Flag­ship and a loan from Pa­cif­ic West­ern Bank, Evelo re­cent­ly added a $47.5 mil­lion Se­ries C to the cof­fers in Feb­ru­ary and then added $34 mil­lion more last month, ac­cord­ing to the S-1 fil­ing. Al­to­geth­er that tots up to $167 mil­lion. And as of the end of last year the Cam­bridge, MA-based biotech un­der the guid­ance of CEO Sim­ba Gill had burned through $56.4 mil­lion.
The sci­ence at Evelo fo­cused on the in­ter­sec­tion of the gut and body; specif­i­cal­ly how the gut op­er­ates in di­rect­ing the im­mune sys­tem. By de­sign­ing the right mi­cro­bial strains that op­er­ate in the gut, Evelo's sci­en­tists be­lieve that they can up-reg­u­late the im­mune sys­tem to go af­ter, say, can­cer, or down-reg­u­late it to pre­vent in­flam­ma­to­ry dis­eases like pso­ri­a­sis or atopic der­mati­tis, rheuma­toid arthri­tis and Crohn's dis­ease.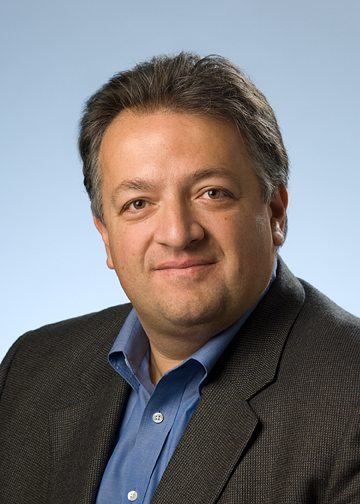 Noubar Afeyan
The biotech lists a to­tal of 10 pro­grams in its S-1 pipeline out­line, in­clud­ing col­orec­tal and re­nal cell car­ci­no­ma among its four can­cer tar­gets.
That kind of high-risk pre­clin­i­cal op­er­a­tion has been in and out of fa­vor in biotech. But with ven­ture cash pump­ing and the IPO win­dow open, Gill's crew and Flag­ship back­ers, led by Noubar Afeyan, are bet­ting that they can sell it.
The S-1 isn't com­plete, leav­ing its break­down of in­vestors emp­ty. But the com­pa­ny has been backed by Google's GV, Cel­gene, Mayo Clin­ic and Alexan­dria Ven­ture.