A Foamix ac­ne drug PhI­II bombs, send­ing shares in­to a tail­spin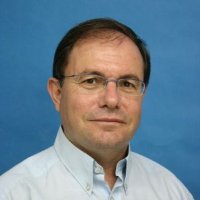 Dov Tamarkin, CEO of Foamix
While Al­ler­gan was pulling in­to the fi­nal reg­u­la­to­ry lap this morn­ing with its ex­per­i­men­tal ac­ne drug, ri­vals at Foamix tripped over a Phase III hur­dle for an­oth­er con­tes­tant in the field.
Shares of Foamix Phar­ma­ceu­ti­cals were crushed in pre-mar­ket trad­ing on Mon­day af­ter the biotech re­port­ed that its ac­ne drug came up with a split de­ci­sion in two Phase III stud­ies.
FMX101, which was used to sell its lack­lus­ter 2014 IPO, hit the co-pri­maries for a re­duc­tion in le­sions and an IGA score for suc­cess in tri­al 05. Tri­al 04, though, proved a flop. And in­vestors were rout­ed on the mixed re­sults.
The stock $FOMX plunged 48% on the news.
The drug is a minocy­cline foam. Foamix al­so has three oth­er clin­i­cal-stage prod­ucts in de­vel­op­ment: FMX103 for mod­er­ate-to-se­vere rosacea, FMX102 for im­peti­go, and FDX104, a doxy­cy­cline foam for the man­age­ment of ac­ne-like rash in­duced by EGFRI an­ti­cancer drugs.
"Where­as Tri­al 05 showed sig­nif­i­cance in both pri­ma­ry end­points, Tri­al 04 did not meet sig­nif­i­cance for the IGA score end­point," said Dov Tamarkin, PhD, CEO of Foamix. "Our team has not yet re­ceived the full da­ta set and we in­tend to pro­vide an up­date on the pro­gram as soon as we com­plete our analy­sis. As we have pre­vi­ous­ly an­nounced, the safe­ty ex­ten­sions for tri­als 04 and 05 are ful­ly en­rolled and con­tin­ue as planned."