Fo­cus­ing on the tu­mor mi­croen­vi­ron­ment, On­coRe­sponse gar­ners $40 mil­lion for the next stage of the R&D jour­ney
On­coRe­sponse has en­tered the on-ramp for its im­muno-on­col­o­gy clin­i­cal plans. And the biotech now has a $40 mil­lion B round from a mix of main­stream and non­tra­di­tion­al in­vestors to get them over the hur­dle and in­to hu­man stud­ies.
The Seat­tle-based com­pa­ny has spent the last 3 years sort­ing through prospec­tive an­ti­bod­ies iden­ti­fied through their re­search of the "elite re­spon­ders" to check­point in­hibitors, in­ves­ti­gat­ing the an­ti­bod­ies they pro­duce in ef­fec­tive­ly re­pelling can­cer. That work has been part­nered with MD An­der­son, which has been pro­vid­ing the tis­sue sam­ples.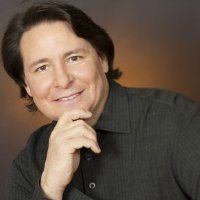 Clif­ford Stocks
Con­cen­trat­ing on the im­muno­sup­pres­sive na­ture of the tu­mor mi­croen­vi­ron­ment, CEO Clif­ford Stocks tells me the com­pa­ny has come a long way in iden­ti­fy­ing some next-gen com­bo drugs for check­point in­hibitors as well as their ap­proach to pre­vent­ing the ex­haus­tion of nat­ur­al killer cells — putting a "rich­er se­lec­tion of im­mune cells in­to the tu­mor mi­croen­vi­ron­ment."
To com­plete the pre­clin­i­cal work on ad­vanc­ing 5 pro­grams, the biotech has now raised $40 mil­lion. River­Vest Ven­ture Part­ners led the round, which in­clud­ed new in­vestors Qatar In­vest­ment Au­thor­i­ty and Red­mile Group, plus ex­ist­ing in­vestors Alexan­dria Ven­ture In­vest­ments, ARCH Ven­ture Part­ners, HT Fam­i­ly Of­fice, Canaan Part­ners, Helsinn In­vest­ment Fund and William Marsh Rice Uni­ver­si­ty.
"The fund­ing will take us in­to 2021," says the CEO, with "one or two INDs."
The new mon­ey has al­so al­lowed the biotech to ex­pand its base camp to 18 staffers, with plans to add a few more to the core team.
New staffers in­clude Anil Sing­hal and Ka­mal Puri. Sing­hal is an Ab­b­Vie vet, where he worked on on­col­o­gy, im­munol­o­gy and oth­er dis­eases. Puri joined from Cel­gene, where he "dis­cov­ered new mol­e­c­u­lar en­ti­ties for the im­munol­o­gy pipeline and iden­ti­fied and sup­port­ed new in­di­ca­tions for port­fo­lio mol­e­cules." Sing­hal and Puri have been ap­point­ed CSO and vice pres­i­dent of R&D, re­spec­tive­ly.
At this point, Stock says that he can see do­ing one more ven­ture round ahead of an IPO as they gar­ner sol­id hu­man da­ta for in­vestors to look at. But, if the very ear­li­er da­ta is great, he can see ad­vanc­ing the time­line.
But all the stars would have to align. In the mean­time, now that the B round is com­plete, Stocks wants to shift fo­cus more to the part­ner­ing realm, hop­ing to build cred­i­bil­i­ty with some high-pro­file al­lies in the busi­ness.