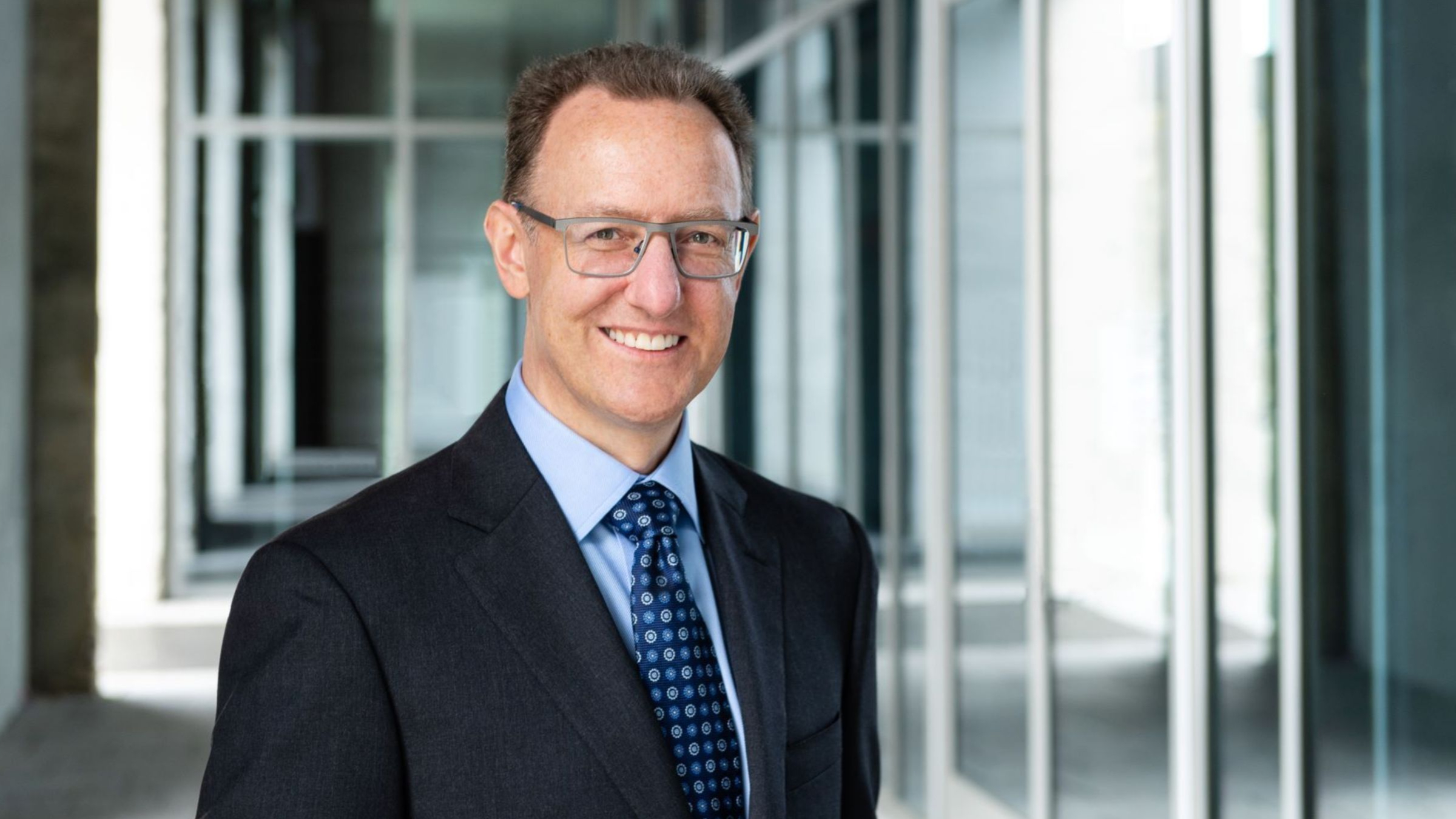 Richard Wilson, Astellas SVP, primary focus lead – genetic regulation
Fol­low­ing clin­i­cal hold lift, Astel­las posts ear­ly Pompe gene ther­a­py da­ta
Fresh out of a clin­i­cal hold, Astel­las is spot­light­ing da­ta on its gene ther­a­py for Pompe dis­ease.
In four pa­tients who got an in­fu­sion of the gene ther­a­py, called AT845, three dis­con­tin­ued en­zyme re­place­ment ther­a­py. As of the Sept. 15 cut­off, those three pa­tients have been off en­zyme re­place­ment ther­a­py for 19, 44 and 51 weeks, re­spec­tive­ly.
Astel­las did not bring any da­ta on the pri­ma­ry ef­fi­ca­cy end­point — en­zyme ex­pres­sion and ac­tiv­i­ty — though it did present sec­ondary ef­fi­ca­cy da­ta. The three par­tic­i­pants who were tak­en off ERT main­tained sim­i­lar re­sults in forced vi­tal ca­pac­i­ty, a mea­sure of lung ca­pac­i­ty, af­ter stop­ping bi­week­ly treat­ments. In ad­di­tion, two of the three had con­sis­tent re­sults on a six-minute walk test af­ter be­ing tak­en off ERT. The third saw a de­crease in dis­tance walked on the test af­ter they de­vel­oped a case of pe­riph­er­al neu­ropa­thy.
The ear­ly-stage dose es­ca­la­tion tri­al is test­ing AT845 in adult late-on­set Pompe dis­ease pa­tients. Two pa­tients got a low dose of the ther­a­py (3×1013 vg/kg), while two got a high­er dose that was dou­ble that (6×1013 vg/kg). The one pa­tient who re­mains on en­zyme re­place­ment ther­a­py got the low dose, Astel­las gene reg­u­la­tion leader Richard Wil­son told End­points News.
AT845 is meant to de­liv­er a copy of the gene for an en­zyme called GAA via a vi­ral vec­tor to mus­cle tis­sues. Peo­ple with Pompe lack the en­zyme, lead­ing to sug­ars build­ing up and dam­ag­ing the mus­cles. Cur­rent­ly, the stan­dard of care for the ge­net­ic dis­ease is a bi­week­ly in­fu­sion of one of two en­zyme re­place­ment ther­a­pies — My­ozyme/Lu­mizyme and its suc­ces­sor Nexvi­azyme — both de­vel­oped by Sanofi's Gen­zyme.
Astel­las hopes its gene ther­a­py can pro­vide a longer-term treat­ment for the dis­ease.
How­ev­er, the gene ther­a­py pro­gram was put on clin­i­cal hold in June af­ter one of the high dose pa­tients de­vel­oped pe­riph­er­al sen­so­ry neu­ropa­thy. That hold was lift­ed in late Jan­u­ary. Up­on lift­ing the hold, Astel­las said that it was un­able to con­clude whether the neu­ropa­thy case was re­lat­ed to its drug.
Three of the four par­tic­i­pants had high lev­els of liv­er en­zymes, which have been seen in oth­er gene ther­a­pies de­liv­ered via vi­ral vec­tors as well. All three cas­es were re­solved with changes to im­mune sup­pres­sion, Astel­las said.
The FDA told Astel­las to con­tin­ue dos­ing its next two pa­tients at the high­er dose of 6×1013 vg/kg, Wil­son not­ed.
Wil­son al­so point­ed to re­sults on a fa­tigue ques­tion­naire, where three of the four pa­tients saw their fa­tigue scores trend to­ward im­prove­ment. "This in­di­cates an im­por­tant fact that these pa­tients have start­ed to demon­strate some mea­sures of feel­ing a lit­tle bet­ter," he said. "I don't want to mis­char­ac­ter­ize that or over-promise it, but, from what we're hear­ing from the PI, we feel that these im­prove­ments in fa­tigue are ac­tu­al­ly mean­ing­ful to pa­tients."
Wil­son said that Astel­las hopes to re­sume dos­ing in the com­ing weeks to months.