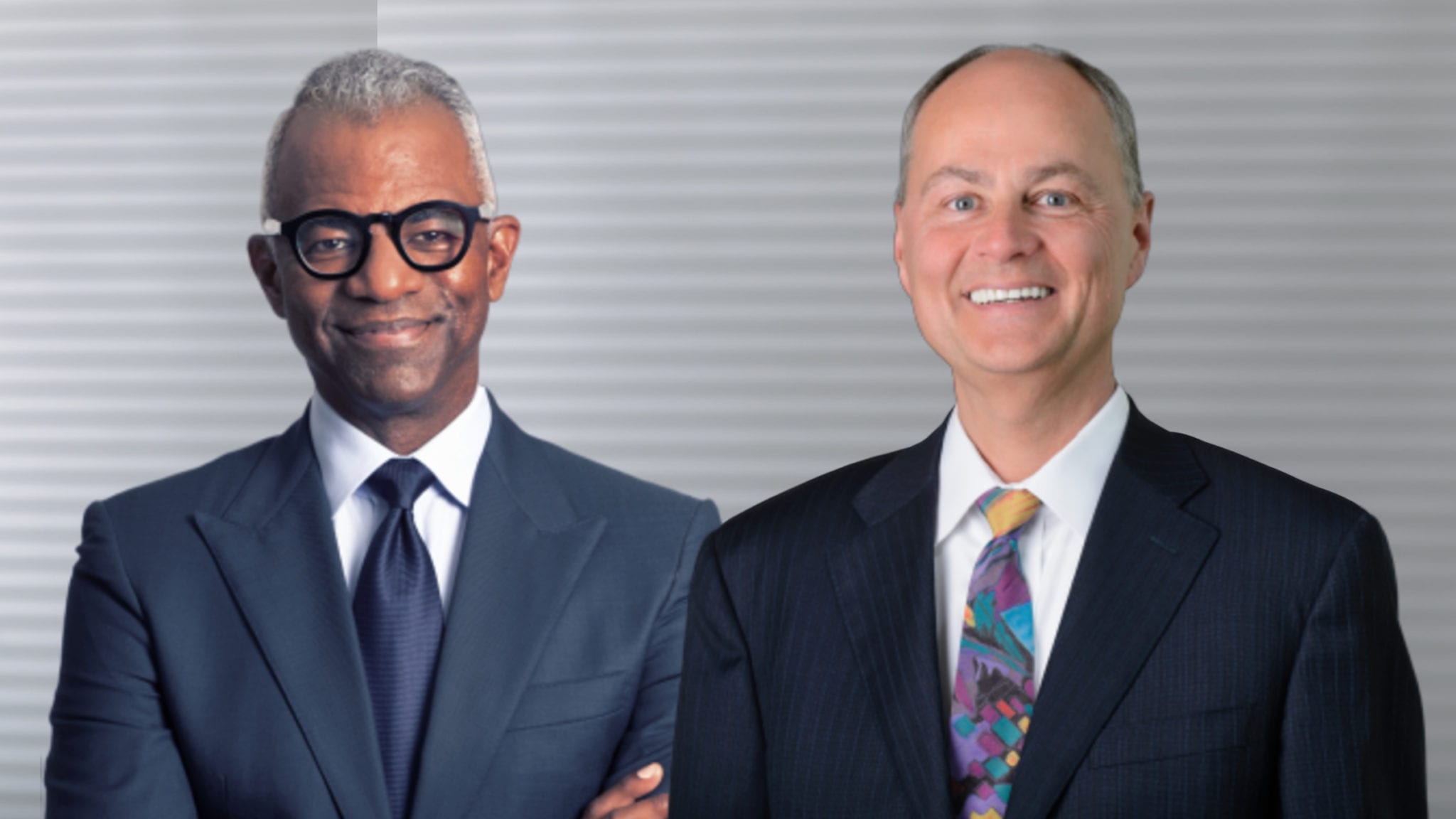 Yumanity chairman Tony Coles (L) and CEO Richard Peters
Fol­low­ing deep cuts, Yu­man­i­ty strikes a deal to sell drugs to J&J, hands the keys to Genen­tech-part­nered Kine­ta
Yu­man­i­ty has found that "strate­gic al­ter­na­tive" it start­ed search­ing for ear­ly this year as its share price shriv­eled, forc­ing deep staff cuts.
The suf­fer­ing biotech has agreed to sell off most of its pipeline — in­clud­ing a par­tial­ly-held Phase I Parkin­son's drug, dubbed YTX-7739, and un­part­nered dis­cov­ery-stage neu­ro­science prod­uct can­di­dates — to J&J for $26 mil­lion in cash. And it's ex­e­cut­ing a re­verse merg­er with the pri­vate biotech Kine­ta, which will wind up with the pub­lic list­ing and Yu­man­i­ty's Mer­ck-part­nered ALS/fron­totem­po­ral lo­bar de­gen­er­a­tion pro­gram.
YTX-7739 marks Janssen's first clin­i­cal-stage Parkin­son's as­set, a com­pa­ny spokesper­son told End­points News in an email. The drug caught the Big Phar­ma's eyes be­cause of its "po­ten­tial to be the first oral-dis­ease mod­i­fy­ing ther­a­py in PD." Janssen doesn't in­tend to test it be­yond PD, at this time, un­like the orig­i­nal own­er's am­bi­tions of po­ten­tial­ly test­ing the drug in glioblas­toma mul­ti­forme and oth­er dis­eases.
In the re­verse merg­er, Kine­ta will end up with 85% own­er­ship of the com­bined op­er­a­tions with its new name on the mar­quee from now on. The fu­ture of the new Kine­ta is ex­pect­ed to be sup­port­ed by a PIPE fi­nanc­ing of undis­closed amount from Growth & Val­ue De­vel­op­ment Inc.
Yu­man­i­ty was found­ed by the late Su­san Lindquist — an MIT pro­fes­sor and ex­pert in pro­tein fold­ing who died in 2016 — and Tony Coles about eight years ago, amid great hopes for their R&D ap­proach to some tough dis­ease. But it didn't play out as they had hoped it would.
Yu­man­i­ty's bat­tered stock $YMTX jumped 50% be­fore the open­ing bell Mon­day, to $2.12 apiece, but it's still well be­low the $16 lev­el that Yu­man­i­ty trad­ed at a year ago. The biotech had $17.5 mil­lion in cash and in­vest­ments as of March 31.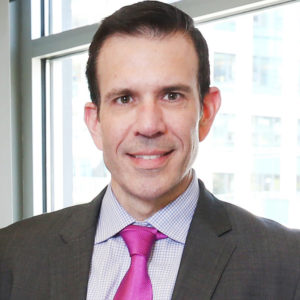 Shawn Iado­na­to
"We are ex­cit­ed that our lead clin­i­cal-stage neu­rol­o­gy as­set and un­part­nered as­sets will con­tin­ue to be de­vel­oped and we are very en­thu­si­as­tic about Kine­ta's in­no­v­a­tive on­col­o­gy pipeline," Yu­man­i­ty CEO Richard Pe­ters said in a press re­lease.
The new Kine­ta will be led by Kine­ta's ex­ecs: CEO Shawn Iado­na­to and Pres­i­dent Craig Philips.
Yu­man­i­ty pre­vi­ous­ly merged with cys­tic fi­bro­sis de­vel­op­er Pro­teosta­sis Ther­a­peu­tics in 2020, but the com­pa­ny's stock cratered about 91% over the course of 2021 as the biotech strug­gled to ce­ment its turn­around sto­ry.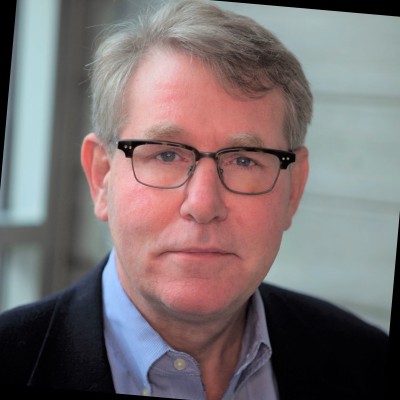 Craig Philips
Now, in its lat­est merg­er, Yu­man­i­ty will be a shell of it­self as the fo­cus will land on Kine­ta's pre­clin­i­cal im­munother­a­py as­set known as KVA12.1, which is slat­ed to en­ter hu­man tri­als in the fourth quar­ter of this year, the com­pa­nies said on an in­vestor call Mon­day. The drug will even­tu­al­ly be test­ed in com­bi­na­tion with oth­er ther­a­pies across NSCLC, col­orec­tal and ovar­i­an can­cers.
A CD27-tar­get­ed mon­o­clon­al an­ti­body will en­ter a Phase I study in the fourth quar­ter of 2023, and IND-en­abling stud­ies will be­gin around the same time for a CD24-tar­get­ed mAb, the com­pa­nies said in the in­vestor pre­sen­ta­tion.
Kine­ta has been through mul­ti­ple changes over the years. The Seat­tle biotech once thought about mak­ing RIG-I ag­o­nist an­tivi­rals for the Zi­ka virus around the time of the 2016 Rio Olympics. It al­so want­ed to de­vel­op a vac­cine ad­ju­vant sys­tem for the flu. The biotech al­so went in­to the clin­ic for Las­sa fever and neu­ro­path­ic pain.
Kine­ta had se­cured $15 mil­lion up­front and had the po­ten­tial to reel in an­oth­er $505 mil­lion from Pfiz­er in a De­cem­ber 2018 deal.
"We sold the RIG-I pro­gram to Pfiz­er and are no longer in an ac­tive col­lab­o­ra­tion," a Kine­ta spokesper­son told End­points News in an email.
An­oth­er Big Phar­ma deal came through in a $359 mil­lion tie-up signed with Roche's Genen­tech in April 2018. The col­lab­o­ra­tion ex­pand­ed in Oc­to­ber 2020 for a new non-opi­oid for chron­ic pain. A Genen­tech op­tion on the Phase I as­set, KCP506, is on the cal­en­dar for the sec­ond half of 2023, Kine­ta said in the in­vestor pre­sen­ta­tion.
Last month, Yu­man­i­ty al­so agreed to ter­mi­nate its 30,000 square-foot lab­o­ra­to­ry lease in Boston. The lease was sched­uled to end in 2028, but that will now hap­pen on Ju­ly 31.
This sto­ry was up­dat­ed to cor­rect the name of the pres­i­dent of the new, com­bined Kine­ta, and in­clude com­ments from Janssen.