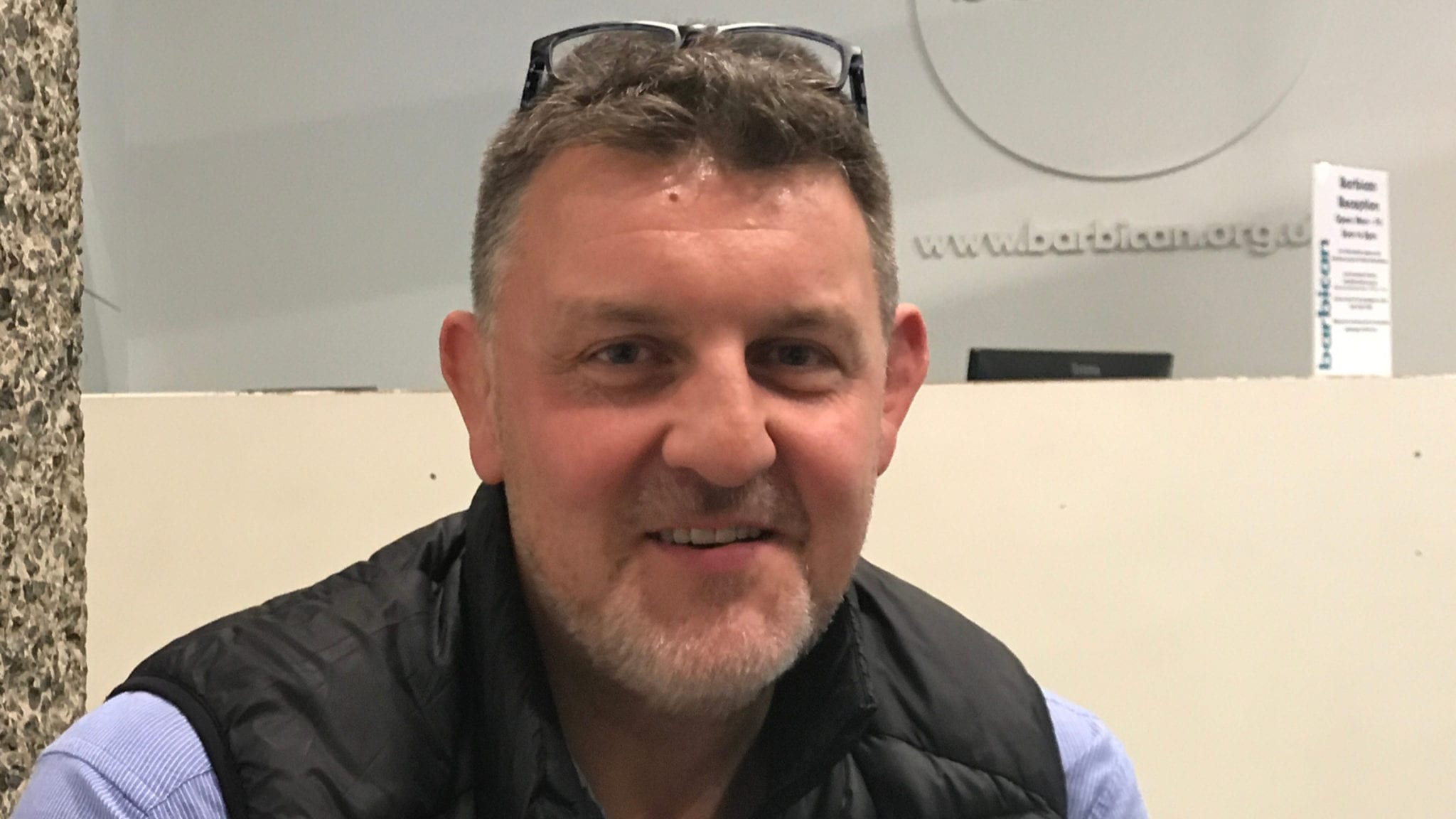 Fol­low­ing the ex­o­dus at Im­muno­core, Eliot Forster takes the reins at F-star — how long be­fore the crossover and an IPO?
LON­DON — Over the past 12 years, F-star has built up a rep for an­ti­body de­sign work that's gar­nered the avid at­ten­tion of a line­up of both big and re­mark­able de­vel­op­ment part­ners. But aside from the deals it's done, and the mile­stones it's been rack­ing up, the Cam­bridge biotech nev­er raised much cash for its op­er­a­tions from in­vestors.
Em­ploy­ee #99, though, may just do some­thing about that.
This morn­ing Eliot Forster, the high-pro­file biotech ex­ec who re­cent­ly left the helm at Im­muno­core, will step up to the CEO's job at F-star. He's tak­ing the top job at a time the biotech is ad­vanc­ing to­ward its first clin­i­cal de­vel­op­ment work on an in-house pipeline — putting the com­pa­ny at the cross­roads.
In an in­ter­view in Lon­don on Sun­day, I point­ed out that with the re­cent ap­point­ment of At­las part­ner Nes­san Berming­ham to the ex­ec­u­tive chair­man's job at F-star and his own move, it seemed like the game plan would like­ly call for a siz­able crossover round and IPO. That's a fi­nanc­ing piv­ot which he agreed seemed "ob­vi­ous and sen­si­ble" giv­en the com­pa­ny's cash re­quire­ments to build the in-house pipeline, which is where the fo­cus is now.
"They need to go through that step that — if biotechs are lucky — they get to go through," says Forster.
Just 5 months ago F-star be­gan an ear­ly-stage study of FS118, a bis­pe­cif­ic that tar­gets PD-L1 as well as LAG-3, un­der op­tion to Mer­ck KGaA. Forster now us­es it as an ex­am­ple of the kind of next-gen drug that can suc­ceed in the mar­ket­place, in­cor­po­rat­ing the PD-L1 check­point with an­oth­er tar­get, rather than work­ing on a com­bi­na­tion of two pricey drugs.
The plat­form tech re­volves around F-star's abil­i­ty to add an anti­gen bind­ing site in the Fc re­gion of an an­ti­body, com­ing up with a bis­pe­cif­ic de­signed to re­main rel­a­tive­ly straight­for­ward to man­u­fac­ture.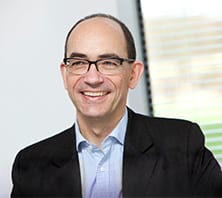 John Hau­ram
Un­der CEO John Hau­ram — who'll be help­ing out now as a con­sul­tant as he ends a reg­u­lar com­mute from Copen­hagen to spend more time with the fam­i­ly — the biotech al­so signed deals with Ab­b­Vie and Bris­tol-My­ers Squibb, though Bris­tol-My­ers re­cent­ly de­cid­ed to drop their col­lab­o­ra­tion. De­nali, though, has been pumped about the neu­ro­science pact they struck with F-star, es­pe­cial­ly af­ter run­ning through some late pre­clin­i­cal work on their drugs.
Forster has raised some eye-open­ing sums, most no­tably the whop­ping $320 mil­lion record-set­ting — for Eu­rope — round in 2015.
This is around the time that a biotech could, in Forster's words, "fart in a bag and get 10 mil­lion for it."
Forster, though, abrupt­ly left his top job at the com­pa­ny last Feb­ru­ary, not long af­ter he told me that he was look­ing for an­oth­er mon­ster round of cash. And in short or­der, his whole ex­ec­u­tive team at Im­muno­core was swept away and re­placed.
Forster won't com­ment on what hap­pened. But in dis­cus­sions with sev­er­al peo­ple fa­mil­iar with the talks in­side Im­muno­core, it's ap­par­ent the biotech was hav­ing a hard time stick­ing with its high-end uni­corn val­u­a­tion. The pres­sure point over val­u­a­tion led to his de­par­ture and the ex­o­dus that fol­lowed, with a new team in to pick up the pieces.
That's all be­hind Forster, though. F-star has some valu­able ven­ture re­la­tion­ships, and we're in a time when clin­i­cal-stage I/O com­pa­nies can ex­pect a warm wel­come on the Nas­daq, the go-to spot for UK drug de­vel­op­ers these days.
F-star will now get a chance to join a se­lect group of top play­ers in the Gold­en Tri­an­gle who can ben­e­fit from the cur­rent fundrais­ing en­vi­ron­ment, with in­vestors on both sides of the At­lantic in­ter­est­ed in step­ping up. At a time when Brex­it is push­ing the UK to a break with the EU, the coun­try's top biotechs are spend­ing more time look­ing to the mas­sive US mar­ket to the west. And F-star is no ex­cep­tion.
---
Im­age: Eliot Forster. JOHN CAR­ROLL, END­POINTS NEWS