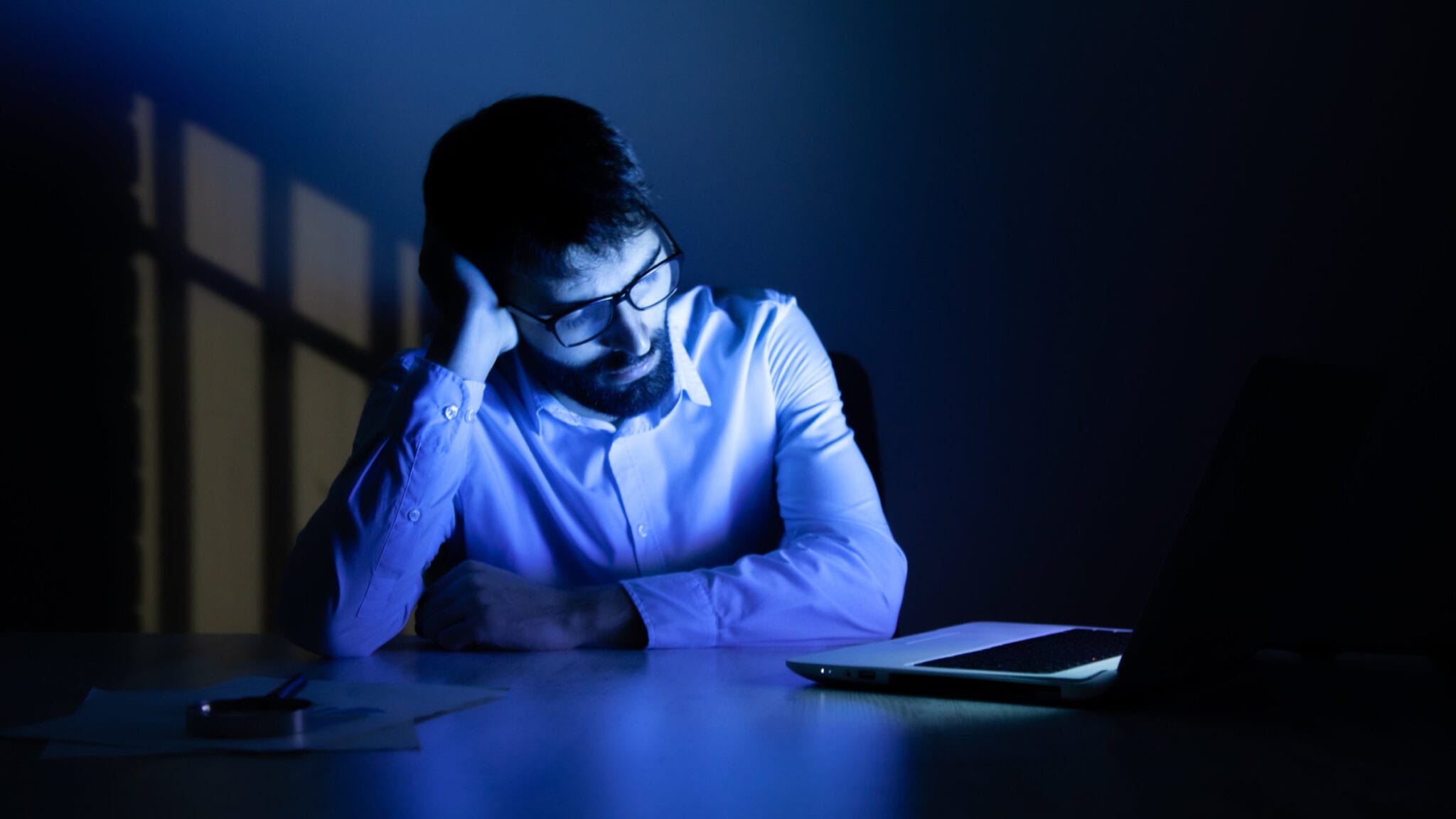 How we are stay­ing con­nect­ed when we're apart
Biotech Voices is a collection of exclusive opinion editorials from some of the leading voices in biopharma on the biggest industry questions today. Think you have a voice that should be heard? Reach out to Amber Tong.
I've al­ways been a peo­ple per­son and en­joy the en­er­gy of meet­ing face-to-face with oth­ers. So, when we shift­ed to work­ing in a vir­tu­al en­vi­ron­ment al­most a year ago, it was a hard ad­just­ment for me, and I know a dif­fi­cult tran­si­tion for many of my col­leagues as well.
When the world went in­to "lock­down," I had been in my role at Take­da for less than a year, and in-per­son in­ter­ac­tions with col­leagues across the on­col­o­gy busi­ness had been a top pri­or­i­ty for me and my lead­er­ship team. Work­ing from home meant we could no longer take the pulse of the team by walk­ing the halls or read­ing phys­i­cal cues in a con­fer­ence room. Like oth­ers around the globe, we were com­pelled to find new ways to stay con­nect­ed and keep every­one en­gaged at the same lev­el as be­fore even though we re­mained apart.
While Covid-19 has brought chal­lenges un­like any we have faced be­fore, it has al­so pro­vid­ed us with op­por­tu­ni­ties and lead­er­ship lessons that will guide us as we nav­i­gate a new, hy­brid world of work­ing to­geth­er.
Equip lead­ers to ef­fec­tive­ly en­gage in a vir­tu­al world
Re­search shows that high­ly en­gaged teams de­liv­er sig­nif­i­cant­ly bet­ter re­sults, yet many lead­ers have strug­gled to con­nect vir­tu­al­ly with col­leagues. It's hard to show warmth and per­son­al­i­ty in a dig­i­tal en­vi­ron­ment. Too of­ten, team in­ter­ac­tions be­come rote and im­per­son­al. To dri­ve en­gage­ment, vir­tu­al lead­ers must show their teams that they are ac­ces­si­ble and avail­able to sup­port them on both a per­son­al and a pro­fes­sion­al lev­el.
TIP: To help lead­ers be­come more ef­fec­tive in guid­ing vir­tu­al teams, stress the im­por­tance of more fre­quent touch­points — such as week­ly one-on-one meet­ings or in­for­mal of­fice hours — and lead by ex­am­ple. Pri­or­i­tize reg­u­lar check-ins with your lead­er­ship team mem­bers, just as you ex­pect them to do with those they man­age. It's al­so im­por­tant to set goals and hold in­di­vid­u­als ac­count­able with clear dead­lines, which can help im­prove pri­or­i­ti­za­tion and or­ga­ni­za­tion.
Main­tain a gen­uine hu­man con­nec­tion
In a re­mote world, video or phone meet­ings are your on­ly op­por­tu­ni­ty to con­nect with col­leagues on a mean­ing­ful lev­el. Gone are the days of ask­ing peo­ple about their day or week­end over morn­ing cof­fee or when pass­ing each oth­er in the halls. I have al­ways be­lieved that tak­ing the time to ask per­son­al ques­tions and lis­ten to how peo­ple are do­ing emo­tion­al­ly is just as im­por­tant as check­ing off every item on a for­mal meet­ing's agen­da. And this is even more im­por­tant to re­mem­ber in to­day's en­vi­ron­ment. That's why I've made a few im­por­tant tweaks to my day-to-day, build­ing more time in­to my cal­en­dar to catch up with peo­ple — of­ten de­vot­ing as much as half an hour to talk about our lives out­side of work — and spac­ing calls to avoid feel­ing rushed and to main­tain my en­er­gy.
TIP: Re­mem­ber, your en­er­gy im­pacts oth­ers — so make sure you're giv­ing every con­ver­sa­tion the fo­cus it de­serves.
Use video when pos­si­ble, but nev­er shame oth­ers for turn­ing it off
When in­ter­act­ing with col­leagues in per­son, it's easy to con­vey en­thu­si­asm through non-ver­bal cues and fa­cial ex­pres­sions. How­ev­er, in our cur­rent vir­tu­al world, it is up to each leader to find al­ter­na­tive ways to set the tone for the or­ga­ni­za­tion. I've per­son­al­ly found that the best way to demon­strate my en­er­gy and pas­sion is to be on cam­era as much as pos­si­ble, though I rec­og­nize that this ap­proach doesn't work for every­one. At times video can be drain­ing in­stead of en­er­giz­ing, mak­ing it es­sen­tial to strike the right bal­ance.
TIP: Use video fre­quent­ly, but don't make it a re­quire­ment. While there is ab­solute­ly no shame in tak­ing a break from video when need­ed, more of­ten than not, peo­ple will fol­low your lead, turn­ing cam­eras on and be­com­ing more en­gaged in con­ver­sa­tions as a re­sult.
Don't take your­self too se­ri­ous­ly, take what you do se­ri­ous­ly
There is noth­ing light about the pan­dem­ic, or about fight­ing can­cer. But that doesn't mean you can't see the hu­mor in the every­day — whether it's a dog bark­ing through your con­fer­ence call or your makeshift of­fice that used to be a clos­et. When you're able to laugh at your­self and with your team, the en­er­gy can fill the vir­tu­al room and make peo­ple feel less iso­lat­ed. Re­search has al­so found laugh­ter is linked with high­er mo­ti­va­tion and pro­duc­tiv­i­ty.
TIP: Have fun! Send col­leagues a meal from a lo­cal restau­rant to share a vir­tu­al lunch. Hold an ug­ly sweater con­test. A lit­tle lev­i­ty and hu­mor can go a long way in build­ing a team and a hap­py, en­er­getic work en­vi­ron­ment, es­pe­cial­ly when work­ing re­mote­ly.
While this has been an emo­tion­al and chal­leng­ing year for all of us, it al­so pro­vides a great op­por­tu­ni­ty to change the way we con­duct and ap­proach work for the bet­ter. It's up to each leader to chart the path to a new nor­mal, lever­ag­ing all that we've learned in a vir­tu­al en­vi­ron­ment to stay con­nect­ed, en­er­gized and en­gaged with col­leagues in a new, hy­brid world.