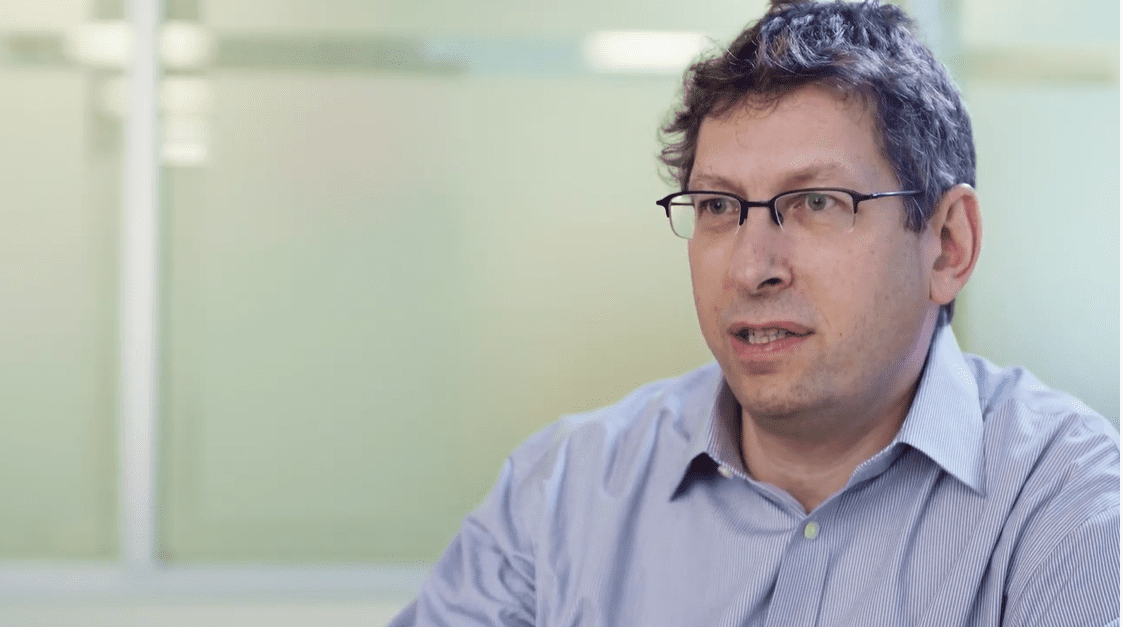 Tal Zaks (Moderna via YouTube)
For two decades, a new vac­cine tech­nol­o­gy has been slow­ly ap­proach­ing prime time. Now, can it stop a pan­dem­ic?
Two months be­fore the out­break, Mod­er­na CMO Tal Zaks trav­eled from Cam­bridge, MA to Wash­ing­ton DC to meet with An­tho­ny Fau­ci and the lead­ers of the Na­tion­al In­sti­tutes of Health.
For two years, Mod­er­na had worked close­ly with NIH re­searchers to build a new kind of vac­cine for MERS, one of the dead­liest new virus­es to emerge in the 21st cen­tu­ry. The pro­gram was one test for a new tech­nol­o­gy de­signed to be faster, cheap­er and more pre­cise than the ways vac­cines had been made for over a cen­tu­ry. They had gath­ered ev­i­dence the tech­nol­o­gy could work in prin­ci­ple, and Fau­ci, the long­time head of the Na­tion­al In­sti­tute of Al­ler­gy and In­fec­tious Dis­eases and a long­time ad­vo­cate for bet­ter epi­dem­ic pre­pared­ness, want­ed to see if it, along with a cou­ple of oth­er ap­proach­es, could work in a worst-case sce­nario: A pan­dem­ic.
"[We were] try­ing to find a test case for how to demon­strate if our tech­nol­o­gy could rapid­ly pre­pare," Zaks told End­points News.
Zaks and Fau­ci, of course, wouldn't have to wait to de­vel­op a new test. By year's end, an out­break in Chi­na would short cir­cuit the need for one and throw them in­to 24/7 work on a re­al-world emer­gency. They al­so weren't the on­ly ones with new tech­nol­o­gy who saw a chance to help in a cri­sis.
An ocean away, Lidia Oost­vo­gels was still on va­ca­tion and re­lax­ing at her moth­er's house in Bel­gium when her Face­book start­ed chang­ing. It was days af­ter Christ­mas and on most peo­ple's feeds, the news that Chi­na had re­port­ed a nov­el virus to the World Health Or­ga­ni­za­tion blurred in­to the stream of hol­i­day sweaters and fir trees. But on Oost­vo­gels's feed, full of vac­cine re­searchers and virus ex­perts, spec­u­la­tion boiled: There was a virus in Chi­na, some­thing con­tained to the coun­try, but "ex­ot­ic," "weird," and maybe hav­ing to do with an­i­mals. Maybe a coro­n­avirus.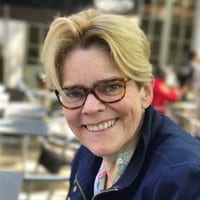 Lidia Oost­vo­gels
"I was im­me­di­ate­ly think­ing like, 'Hey, this is some­thing that if need­ed, we can play a role,'" Oost­vo­gels told End­points.
Oost­vo­gels is the in­fec­tious dis­ease chief for Cure­Vac. Along­side Mod­er­na, the Ger­man biotech has be­come one of the most high-pro­file com­pa­nies work­ing on a new kind of vac­cines made out of mR­NA, the same code our cells use to make pro­teins. It was a bold ap­proach, con­ceived decades ago in labs on both sides of the At­lantic, and in re­cent years re­searchers have shown the first da­ta sug­gest­ing it can work in hu­mans.
As much of Big Phar­ma sat out the ear­ly days of the epi­dem­ic, Cure­Vac and Mod­er­na rose to the cen­ter of an in­ter­na­tion­al ef­fort to build a vac­cine that could stop a virus that's now in­fect­ed more than 70,000 peo­ple and killed more than 1,700. They were two of the four ef­forts backed by the Coali­tion for Epi­dem­ic Pre­pared­ness Ini­tia­tive, a glob­al fund launched three years ago to pre­vent a pan­dem­ic, and they raced to de­vel­op a vac­cine faster than any­one had be­fore.
"The promise, the po­ten­tial of mes­sen­ger RNA is very ex­cit­ing," CEPI's pro­grams and tech­nol­o­gy R&D chief Nick Jack­son told End­points.
But ex­perts, in­clud­ing Jack­son, cau­tion the tech hasn't yet been proven. In fact, if the Covid-19 out­break reach­es the pan­dem­ic stage — and the fu­ture is very much still up in the air — our best hope of in­oc­u­la­tion will like­ly rest with a tech­nol­o­gy that has on­ly ever been test­ed in a few hun­dred healthy vol­un­teers. If Covid-19 pe­ters out like SARS and MERS, then Fau­ci will have had his test run; he'll know if the world and this new sci­ence can re­spond.
"These tech­nolo­gies have not been put through Phase III," Glax­o­SmithK­line CMO Thomas Breuing told End­points. "I have great hopes, I think it will rev­o­lu­tion­ize how vac­cines are pro­duced in the fu­ture, but it's still ear­ly."

The first vac­cines were crude things; folk med­i­cines strapped to the en­gine of an in­dus­tri­al rev­o­lu­tion. For cen­turies, moth­ers rubbed small­pox in­to the arms of their kids to in­oc­u­late them. An Eng­lish doc­tor learned what farm­ers knew, that milk­maids didn't get small­pox, and tried in­ject­ing cow­pox in­to kids in­stead of the hu­man ver­sion. Amer­i­can Home Prod­ucts, lat­er known as Wyeth, even­tu­al­ly used a fac­to­ry to mass-pro­duce his serum. The last US out­break was in 1902.
Ad­vance­ment came rapid­ly. Louis Pas­teur traced in­fec­tions to virus­es and bac­te­ria and showed how those mi­crobes could be at­ten­u­at­ed, or weak­ened, and then in­ject­ed in­to hu­mans to pre­vent an in­fec­tion: Soon ra­bies, an­thrax and measles could be stopped. Lat­er sci­en­tists learned how to give pa­tients just a few parts of a mi­crobe, rather than a liv­ing one, and have the body still build an im­mune de­fense. Ty­phoid, bubon­ic plague and, most fa­mous­ly, po­lio were new­ly pre­ventable.
And then at some point in the lat­ter half of the 20th cen­tu­ry, some­thing changed. De­vel­op­ment, at least in how vac­cines were built, halt­ed.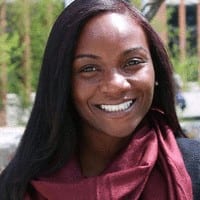 Kizzmekia Cor­bett
"The gen­er­al way we make vac­cines has not changed in decades," Kizzmekia Cor­bett, the sci­en­tif­ic lead at the NIH's vac­cine lab, told End­points.
It's not that re­searchers stopped dis­cov­er­ing new ways of pre­vent­ing in­fec­tion. GSK poured mil­lions in­to virus-like par­ti­cles — a near-repli­ca of a virus but with­out ge­net­ic code — and J&J spent heav­i­ly on ade­n­ovirus­es, a be­nign mi­crobe that can be en­gi­neered to car­ry pro­teins from the dan­ger­ous one. But few of the vac­cine can­di­dates made it through the clin­ic.
"I'm not ac­tu­al­ly sure why that is," Har­vard vi­rol­o­gist and epi­demi­ol­o­gist Michael Joseph Mi­na told End­points. "It could be be­cause the vast ma­jor­i­ty of pathogens we want to vac­ci­nate against, we al­ready have vac­cines for. They were years in the mak­ing but they now ex­ist."
That's good news for hu­man­i­ty. By some es­ti­mates, peo­ple in de­vel­oped coun­tries live over 3 decades longer on av­er­age be­cause of these vac­cines. But it leaves ques­tions as to how quick­ly coun­tries could re­spond in emer­gency sit­u­a­tions, such as a nov­el virus out­break. The old meth­ods take longer. It took re­searchers over a year to come up with vac­cine can­di­dates for the SARS out­break in 2003. Even a new kind of the fa­mil­iar flu virus, like the H1n1 out­break in 2009, presents prob­lems. Many com­pa­nies still use eggs to grow the virus­es need­ed for flu vac­cines, an idea pi­o­neered in the 1960s.
"First you have to get the eggs from chick­ens," Mi­na said. "I mean, like, re­al­ly?"
In the 1990s, as the ear­li­est forms of gene se­quenc­ing and gene edit­ing be­came fea­si­ble, a new idea emerged that promised to re­think the en­tire field: DNA vac­cines. The ear­li­er forms of vac­cines tried to get virus pro­teins harm­less­ly in­to the body, where im­mune cells would then learn to rec­og­nize them and build de­fens­es to neu­tral­ize them. But what if in­stead of virus­es or virus pro­teins, you gave pa­tients on­ly the ge­net­ic code for the virus pro­teins? A per­son's cells would take up the DNA and make the virus's pro­teins, and then the body's im­mune cells would see and build de­fens­es against them, as they would from an at­ten­u­at­ed virus. You could build vac­cines faster and code for anti­gens that had been dif­fi­cult to cre­ate by oth­er means.
Af­ter a mouse pa­per in 1993, an NIH of­fi­cial said: "this tech­nique has con­cep­tu­al­ly raised the field of vac­cine re­search to an­oth­er lev­el."
In the years since, how­ev­er, those ef­forts have strug­gled to take off and may have been eclipsed by an­oth­er tech­nol­o­gy. As re­cent­ly as the last ma­jor glob­al epi­dem­ic, Zi­ka in 2016, DNA tech­nol­o­gy was at the cen­ter of the hunt for a vac­cine. Now Mod­er­na is work­ing in lock­step with NIH and Cure­Vac has its own fund­ed ef­fort. Their rise has caught the eye of Joseph Kim, CEO of In­ovio, the DNA-based vac­cine biotech that got a Zi­ka can­di­date in­to the clin­ic in 2016 and is now de­vel­op­ing a Covid-19 can­di­date.
"It's a healthy com­pe­ti­tion," Kim, whose com­pa­ny al­so got a $9 mil­lion grant from CEPI to build a Covid-19 vac­cine, told End­points. "I don't mind go­ing mano a mano."

Tal­ent­ed, nerdy and brash, Katal­in Karikó liked to brag over the Xe­rox ma­chine at the Uni­ver­si­ty of Penn­syl­va­nia Med­ical School of­fices. She boast­ed the way you might at a bar: About her work on RNA, for in­stance, a field still in in­fan­cy. Or about her daugh­ter, who would be­come a two-time Gold Medal-win­ning Olympic row­er.
Ori­gin sto­ries are dan­ger­ous in sci­ence. Few break­throughs are as we re­mem­ber: Edi­son didn't re­al­ly in­vent the light bulb and even Dar­win had his pre­de­ces­sors. Ideas swell on a con­tin­u­um, not in steps. But if mR­NA vac­cines be­gan any­where, they be­gan in two places: In Ger­many in 2000, when Cure­vac was found, and two years be­fore at Penn, when Karikó saw a new hire ap­proach­ing as she copied a jour­nal ar­ti­cle: im­mu­nol­o­gist Drew Weiss­man.
"So I wait­ed," Karikó told End­points. Then she said to him, "You are a new guy, and you know what? I am Kate, I do RNA, I can do any­thing."
Weiss­man was less in­tim­i­dat­ed than in­trigued. The two talked. Karikó had done her ear­ly RNA work on HIV and AIDS at the height of the epi­dem­ic, when she and oth­ers toyed with the idea of us­ing it to make "the per­fect vac­cine." Weiss­man had come from Fau­ci's NIH lab to Penn to build an an­tivi­ral pro­gram, but was strug­gling to use plas­mids — lit­tle cir­cles of DNA — to de­liv­er them.
"So I said, 'Oh I can make RNA,' and he said, 'OK I will try it,'" Karikó said. "So that's how it hap­pened."
Mes­sen­ger RNA of­ten gets cast as a side­kick to DNA, a couri­er who takes or­ders from its nu­cle­ic cousin and de­liv­ers them for the rest of the cell to ex­e­cute: Build this en­zyme, that ri­bo­some. But mes­sen­ger RNA al­so con­tains the code for every pro­tein, and in the­o­ry, you can use them, like DNA vac­cines, to hi­jack the cell's ma­chin­ery and coax the body to make its own anti­gens.
The ad­van­tage of RNA, as the vac­cine world has come around to, is that you can sim­ply in­ject it in­to a cell and the ri­bo­somes float­ing in the cy­to­plasm will pick it up and start mak­ing the pro­teins. DNA vac­cines need to reach the nu­cle­us, where DNA is housed.
It's "a lit­tle bit more dif­fi­cult from a mol­e­c­u­lar bi­ol­o­gy per­spec­tive com­pared to mR­NA," said CEPI's Nick Jack­son, who pre­vi­ous­ly worked on vac­cines for Sanofi and Pfiz­er.
There were many ques­tions, though: Could you make an RNA that was sta­ble? Could you de­liv­er it with­out caus­ing se­vere side ef­fects that had long de­terred oth­ers from try­ing to build such drugs? Af­ter a shot, would pa­tients be­come im­mune to the RNA it­self? Cure­Vac launched in 2000 af­ter a Ger­man sci­en­tist found in­ject­ing plain mR­NA led tis­sues to ex­press pro­teins, but for years it was the on­ly ma­jor com­pa­ny in the space; big phar­ma showed lit­tle in­ter­est.
"It was a ques­tion of who was brave enough," Phillip Sharp, an MIT pro­fes­sor who won the 2016 No­bel Prize in Med­i­cine for his work on mes­sen­ger RNA and co-found­ed Al­ny­lam, told End­points. "To pic­ture it and to or­ga­nize it."

Noubar Afeyan wasn't try­ing to stop a pan­dem­ic when he start­ed build­ing a new com­pa­ny in 2010. The CEO of one of biotech's largest VCs, then called Flag­ship Ven­tures, he was look­ing for a new way of mak­ing drugs. And, at a time when gene and cell ther­a­py looked in­fea­si­ble, he got a pitch from Der­rick Rossi, a Har­vard pro­fes­sor who worked on stem cells.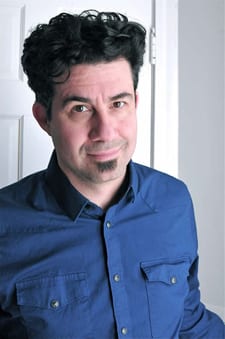 Der­rick Rossi
"We had done an­i­mal stud­ies show­ing mR­NA could ex­press lit­er­al­ly hun­dreds of pro­teins," Rossi told End­points, de­scrib­ing his pre­sen­ta­tion.
The word "vac­cine" nev­er ap­peared in Rossi's slides. He had a grand goal, ex­plain­ing how, by ex­press­ing any pro­tein, these nu­cleotides could be turned in­to a treat­ment for a vast ar­ray of ill­ness­es. Afeyan bit.
"We were in­ter­est­ed in pa­tients be­ing their own pro­tein fac­to­ries," Afeyan told End­points.
(Rossi said his work was par­tial­ly in­spired by Karikó and Weiss­man's, which Mod­er­na would ul­ti­mate­ly li­cense for $74 mil­lion, al­though Afeyan said they didn't use them.)
For three years of stealth mode, those who knew Rossi or his work spec­u­lat­ed it was a stem cell com­pa­ny.
Then Mod­er­na launched and it wasn't brave; it was au­da­cious. In a cou­ple of years, it grew to the most valu­able pri­vate biotech in the world. It had over 100 pro­grams, was es­ti­mat­ed to hold $1.5 bil­lion in cash re­serves, and spoke bold­ly about chang­ing how drugs were made.
Mes­sen­ger RNA isn't on­ly valu­able for stop­ping in­fec­tious dis­eases like coro­n­avirus. Its nim­ble­ness and pre­ci­sion make it a good medi­um for po­ten­tial HIV and uni­ver­sal flu vac­cines, and the same prin­ci­ples could be ap­plied to make an­ti­body drugs. They were ide­al forms of can­cer vac­cines — an old idea re­searchers had long strug­gled to make work — be­cause you could se­quence a pa­tient's tu­mor and ed­it a vac­cine to build pre­cise anti­gens against it. Rare ge­net­ic dis­eases in which pa­tients are miss­ing or have a mistyped gene could be treat­ed by bits of mR­NA that told the cells to build work­ing copies of the pro­tein.
Cure­Vac al­so rec­og­nized the po­ten­tial, as did BioN­Tech, which qui­et­ly launched with sim­i­lar mR­NA aims in 2008 and now em­ploys Karikó as a se­nior vice pres­i­dent. (BioN­Tech qui­et­ly an­nounced in an SEC fil­ing that they were in­ves­ti­gat­ing Covid-19 vac­cines, but de­clined to com­ment fur­ther on the ef­fort.)
Those ap­pli­ca­tions, though, took time. Mod­er­na wasn't sure how to ad­min­is­ter mul­ti­ple dos­es with­out the cells be­com­ing re­sis­tant to RNA, or how to get it in­to all cell types. Skep­tics ques­tioned Mod­er­na's me­te­oric val­u­a­tion as da­ta failed to ap­pear. They grew loud­er as some top sci­en­tists left the com­pa­ny.
It was al­so Flag­ship's long-run­ning strat­e­gy to de­vel­op tech step-by-step, Afeyan said.
"We mapped out the space and ba­si­cal­ly asked, what was the min­i­mal thing we could do?" Afeyan, who serves as chair­man of Mod­er­na, said.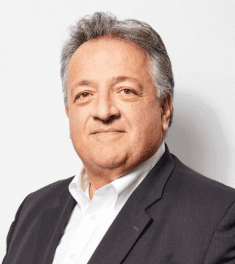 Noubar Afeyan, Flag­ship CEO
Well-un­der­stood — just ex­press enough of one pro­tein — and re­quir­ing on­ly a sin­gle dose, vac­cines pro­vid­ed an easy test. In 2016, Mod­er­na an­nounced two vac­cine tri­als. Then an op­por­tu­ni­ty arose in cri­sis. As the Zi­ka virus out­break con­tin­ued to spread across South and Cen­tral Amer­i­ca in 2016, Mod­er­na be­gan hunt­ing for a vac­cine. They teamed with the Bill & Melin­da Gates Foun­da­tion and the NIH. The re­sult was a vac­cine can­di­date still go­ing through tri­als and Mod­er­na's first peer-re­viewed pub­li­ca­tion, the first in sev­er­al swaths of da­ta that have qui­et­ed crit­i­cism around the com­pa­ny.
"Mod­er­na is the most se­ri­ous biotech ef­fort" for mR­NA vac­cines, Sharp said. "Ba­si­cal­ly when Mod­er­na start­ed was when mR­NA vac­cines be­came re­al­ly dis­cussed."
It al­so helped lead to an­oth­er NIH col­lab­o­ra­tion in 2017, on Mid­dle East Res­pi­ra­to­ry Syn­drome, a close cousin of Covid-19. CEPI was found­ed the same year. Then, this past Sep­tem­ber, Mod­er­na re­leased re­sults from a Phase I tri­al on CMV. Four months lat­er, Cure­Vac an­nounced re­sults from its ra­bies tri­al.
There had been im­prove­ments since Mod­er­na's launch. Re­searchers knew bet­ter how to make a sta­ble mR­NA mol­e­cule and how to en­case it in lipid nanopar­ti­cles — in­fin­i­tes­i­mal­ly small balls of fat, to be slight­ly less than sci­en­tif­ic — in or­der to get it in­to the cell. The field had broad­ly switched over to a form of the vac­cine Karikó and Weiss­man helped pi­o­neer that doesn't cause an in­nate im­mune re­sponse to the mol­e­cule. Build­ing per­son­al­ized can­cer vac­cines had al­so giv­en them ex­pe­ri­ence in de­sign­ing vac­cines rapid­ly.
The stud­ies were both small, de­signed to show safe­ty more than ef­fi­ca­cy, but they both point­ed one way: An mR­NA vac­cine could work.
"The tech­nol­o­gy is there," Cure­Vac CEO Daniel Menichel­la told End­points.

mR­NA vac­cines are so­phis­ti­cat­ed things: An­cient bi­ol­o­gy tied to the 21st cen­tu­ry's biotech rev­o­lu­tion. You be­gin with a virus' ge­net­ic code, and if you have that, you can the­o­ret­i­cal­ly de­sign a can­di­date in hours.
There are prac­ti­cal con­straints on that, though, and as the new coro­n­avirus swelled from a wor­ry­ing sto­ry Tal Zaks read about in the Wall Street Jour­nal to an in­fec­tion that spilled through Chi­na and threat­ened to leak be­yond, the NIH–Mod­er­na re­sponse team found them­selves in a wait­ing game. For over two years, they had worked on build­ing a vac­cine for MERS, a coro­n­avirus that by all in­di­ca­tions was quite sim­i­lar to the new coro­n­avirus. They could use it as a tem­plate, quick­ly swap in ge­net­ic code from the new virus, and send it off to Mod­er­na for man­u­fac­tur­ing. But first, they need­ed that code.
The nov­el coro­n­avirus Covid-19 spread through Feb­ru­ary 18 (Ed­ward Park­er, The Vac­cine Cen­tre, Lon­don School of Hy­giene & Trop­i­cal Med­i­cine )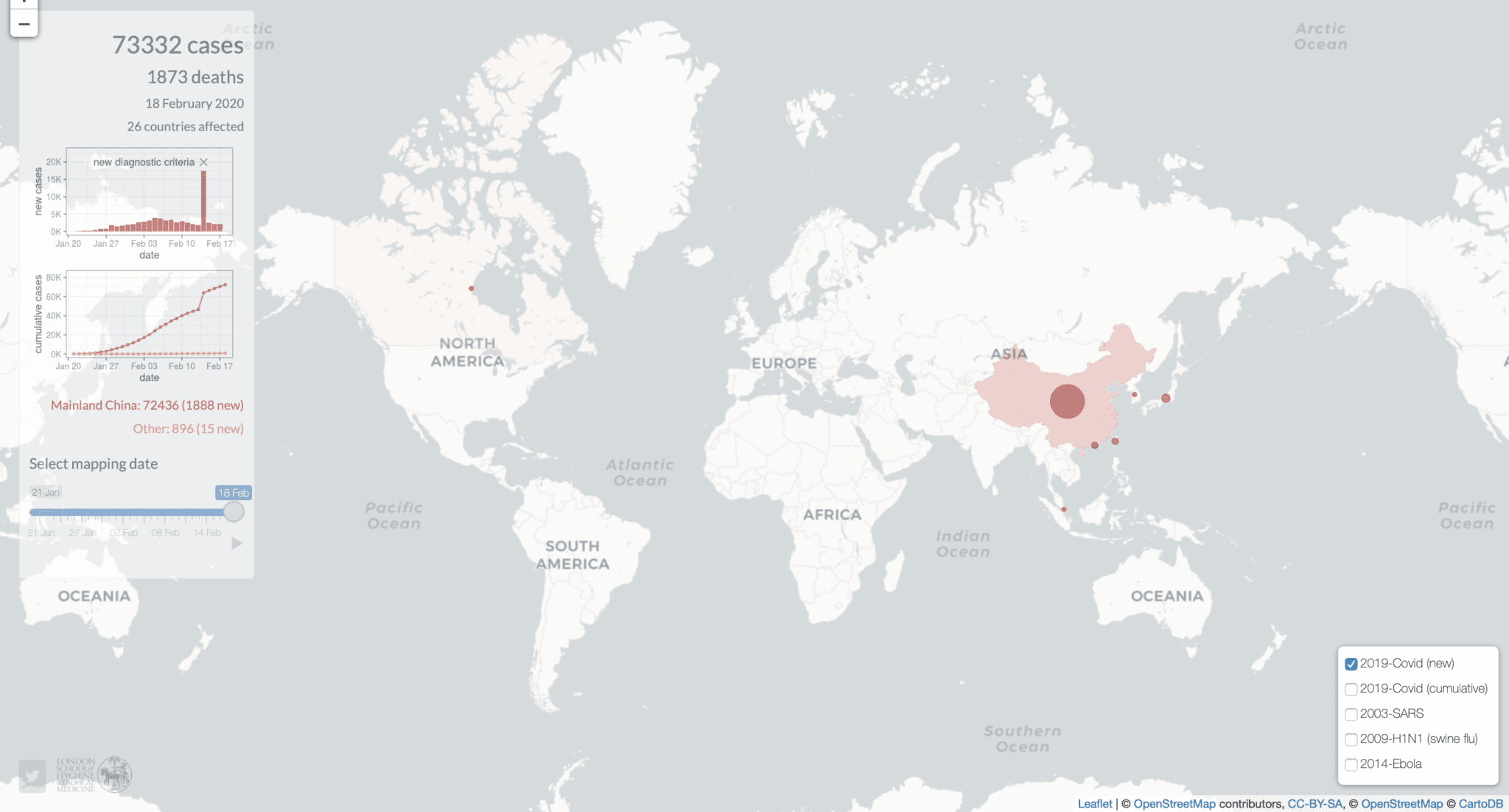 Click on the im­age to see the full-sized ver­sion
"There's on­ly so much you can do," Kizzmekia Cor­bett, the NIH vac­cine re­searcher, said. "The anti­gen was es­sen­tial­ly de­signed in our head, all we need­ed was the se­quence from Chi­na."
The se­quence ap­peared on a pub­lic data­base on Jan­u­ary 11, around two weeks af­ter the out­break be­came pub­lic knowl­edge. It was a sem­i­nal date for labs watch­ing the epi­dem­ic, in­clud­ing Mod­er­na and Cure­Vac.
The NIH lab took their MERS vac­cine and re­moved the ge­net­ic code for the ex­ist­ing crown-like spike pro­teins that give coro­n­avirus­es their name. Coro­n­avirus­es use these pro­teins to in­fect cells, mak­ing them promi­nent tar­gets for vac­cines. They sub­sti­tut­ed in code for the nov­el coro­n­avirus's spike pro­teins and fired off the whole code in four days lat­er in an email to Mod­er­na.
In Mass­a­chu­setts, Mod­er­na start­ed mak­ing both the vac­cine and the re­search ma­te­ri­als need­ed to study it, in­clud­ing the reagents re­searchers need to test if it's caus­ing an im­mune re­sponse, with aims of start­ing a clin­i­cal tri­al with­in 3 months of launch­ing the pro­gram, a goal set by the NIH. They've planned for rapid de­vel­op­ment be­fore, but nev­er had to ex­e­cute on this timescale.
"It's a test of what we can do," Zaks said.
Re­search on a po­ten­tial vac­cine be­gan short­ly af­ter Lidia Oost­vo­gels re­turned to Cure­Vac's head­quar­ters in Tübin­gen, Ger­many, but the se­quence meant they could be­gin de­sign­ing their can­di­date. They or­dered plas­mid DNA, which is then in­duced to tran­scribe it­self on­to a strand of mR­NA to cre­ate the vac­cine. One re­searcher pulled out their own old MERS pro­gram from which they can build the virus. They worked more slow­ly than the NIH and Mod­er­na.
"If every­thing goes re­al­ly, very, very quick­ly and it's like an easy one, it can be a ques­tion of a few weeks," Oost­vo­gels said of find­ing a vac­cine can­di­date.
Ear­ly work done, re­searchers then gath­ered around a ta­ble to plan how fast they could re­spond: Good can­di­dates would be in the lab soon, they con­clud­ed, and pre­clin­i­cal test­ing would then take a few months.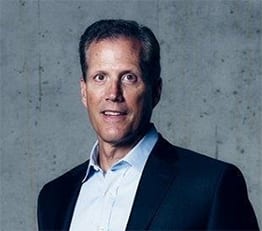 Daniel Menichel­la
They pre­sent­ed the plan to CEPI, who agreed to back it in full. Menichel­la, though, had al­ready giv­en a go-ahead. Since then, Cure­Vac has set­tled on two vac­cine can­di­dates. They are not dis­clos­ing how they work, al­though they said they have ways of at­tack­ing the coro­n­avirus out­side of the crown-like spike pro­teins. They have start­ed pro­duc­ing both for clin­i­cal test­ing, aim­ing to start a tri­al on the one that works best in ear­ly sum­mer, a cou­ple of months af­ter the NIH tar­get but far faster than a nor­mal vac­cine time­line.
"You can al­ways stop a pro­gram," Menichel­la said. "But if it's go­ing to be like this one has worked out, you want to get your­selves on it as quick­ly as you can."

Last year, CEPI gave Cure­Vac a grant for up to $34 mil­lion for a sci-fi-es­que idea. Be­cause mR­NA nu­cleotides can es­sen­tial­ly be "print­ed," re­searchers had flirt­ed with the idea of build­ing fa­cil­i­ties across the globe that could rapid­ly churn out a vac­cine in the event of a new virus, or with a dis­ease like the flu, re­spond to dif­fer­ent strains in dif­fer­ent re­gions by print­ing a vac­cine to match. Cure­Vac want­ed to build it.
It was a bold plan and al­though, like with Mod­er­na and Fau­ci's pro­posed test, the out­break would pre-empt the tech­nol­o­gy, it got at one of the key ben­e­fits pub­lic health lead­ers see in mR­NA.
"It's prob­a­bly go­ing to be very in­ex­pen­sive" to man­u­fac­ture, Drew Weiss­man, the mR­NA pi­o­neer, told End­points. "The Bill and Melin­da Gates Foun­da­tion said a glob­al vac­cine has to get down to $1.50. Few very vac­cines get down to that."
Mod­er­na and Cure­Vac have each un­veiled new fa­cil­i­ties in the last cou­ple of years to make mR­NA vac­cines on an in­dus­tri­al scale for the first time. Cure­Vac us­es a form of mR­NA that trig­gers an im­mune re­sponse and al­lows the com­pa­ny to give dos­es as small as 1/1,000,000 of a gram and for its plant, they say, to churn out up to 1 mil­lion dos­es every two weeks.
Mod­er­na's dos­es are much larg­er but they can still make their vac­cines in lots of less than 10 liters — a frac­tion of the thou­sands of liters re­quired to house the liv­ing cells that make at­ten­u­at­ed and in­ac­tive virus­es. A flu man­u­fac­tur­ing fa­cil­i­ty would re­quire a chick­en farm.
"Mod­er­na has man­u­fac­tur­ing down to a sci­ence," Cor­bett said.
But those fa­cil­i­ties are built to build vac­cines for mil­lions of peo­ple. If the coro­n­avirus spreads as far and for as long as some ex­perts fear, it could re­quire hun­dreds of mil­lions or more vac­cines. Fau­ci has been all but beg­ging a Big Phar­ma to foot the bill, but it would be a mas­sive one. The in­dus­try has built it­self around the old mod­el and Zaks said a new fac­to­ry would have to be built.
In the mean­time, the Na­tion­al In­sti­tutes of Health is re­ly­ing on a com­pa­ny that has made batch­es of drugs for pre­clin­i­cal and Phase I suc­cess, and all but noth­ing be­yond.
"We've done it on a small scale re­peat­ed­ly. It's quite dif­fer­ent to ac­tu­al­ly scale up," Zaks said. "We have yet to il­lus­trate that and that re­quires time, and one of the things you don't have in the set­ting of a pan­dem­ic is time."

Michael Os­ter­holm knows a thing or two about pub­lic health crises. He di­rects the Cen­ter for In­fec­tious Dis­ease Re­sponse and Pre­ven­tion, ran the CDC for a part of the SARS out­break and serves on both the Na­tion­al Sci­ence Ad­vi­so­ry Board on Biose­cu­ri­ty and the World Eco­nom­ic Fo­rum Work­ing Group on Pan­demics. And he sees more ques­tions than an­swers in Mod­er­na and Cure­Vac's pro­grams.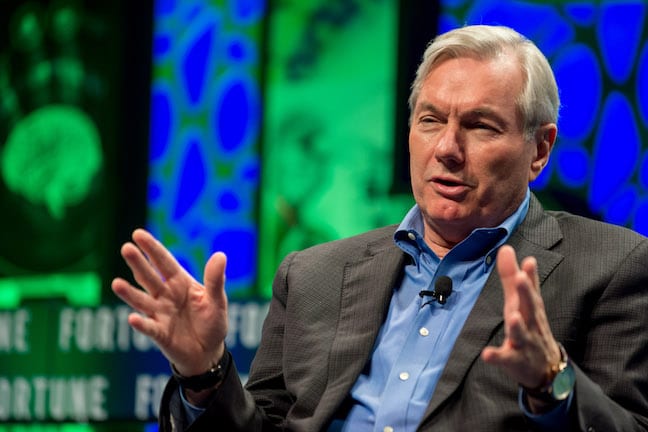 Michael Os­ter­holm
"I con­grat­u­late them for tak­ing on the ef­fort, but I cau­tion the world not to think this will have any im­pact on this par­tic­u­lar sit­u­a­tion," Os­ter­holm told End­points. "It's not. These are years off."
Fau­ci told Ax­ios on Tues­day Covid-19 was "at the brink" of glob­al pan­dem­ic. It may yet tail off come sum­mer, but pub­lic health of­fi­cials are grow­ing in­creas­ing­ly con­cerned it could linger for years, be­com­ing a reg­u­lar in­fec­tion, like the flu. And yet the ques­tions that plagued vac­cine de­vel­op­ment dur­ing the pre­vi­ous out­breaks are still present now, Os­ter­holm said.
Chief among those is man­u­fac­tur­ing, Os­ter­holm said. Com­pa­nies mo­bi­lized for past epi­demics, such as SARS, on­ly to be left foot­ing the bill when the virus was con­tained and their drugs were use­less. CEPI's grants have curbed some of the bur­den for biotechs, but Fau­ci is still ask­ing phar­ma com­pa­nies to take a sev­er­al-hun­dred mil­lion dol­lar risk in part­ner­ing on a vac­cine.
It's al­so not a giv­en that the vac­cines will work. Ex­perts cau­tion that mR­NA, while promis­ing, is large­ly untest­ed. That first Zi­ka vac­cine from Mod­er­na? It didn't ac­tu­al­ly work once giv­en to hu­mans. They had to go back to the lab and make it stronger, and the re­sults from the new vac­cine are still forth­com­ing.
Asked how con­fi­dent peo­ple should be an mR­NA vac­cine will work, giv­en the ear­ly strug­gles the Zi­ka vac­cine faced, Zaks, though op­ti­mistic, said: "That's a great ques­tion."
Cure­Vac's Menichel­la points to their re­cent ra­bies tri­al as proof their tech­nol­o­gy can work, but their first ra­bies at­tempt was far from per­fect: On­ly a frac­tion of pa­tients re­spond­ed and on­ly when giv­en with nee­dle-free de­vices.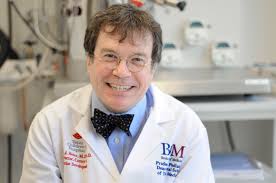 Pe­ter Hotez
"We have to see if it works or not," Pe­ter Hotez, a Bay­lor Col­lege of Med­i­cine im­mu­nol­o­gist who de­signed a vac­cine can­di­date for SARS and sees po­ten­tial in mR­NA, told End­points. "The prob­lem is not a sin­gle nu­cle­ic acid vac­cine has been ap­proved."
Hotez and most of the ex­perts in­ter­viewed wish that gov­ern­ments would set up in­cen­tives to de­vel­op vac­cines even af­ter an epi­dem­ic. His SARS vac­cine sat in a freez­er for years, but had it gone through tri­als he said it could've been de­ployed when the out­break be­gan.
Cor­bett said if they had a gen­er­al coro­n­avirus vac­cine ap­proved, they could have quick­ly ad­just­ed it to work on Covid-19 and launched a tri­al. Now Mod­er­na and the NIH are push­ing in­to a Phase I tri­al with­out full pre­clin­i­cal test­ing. It's not un­usu­al to short­en steps dur­ing out­breaks, but the time­line is par­tic­u­lar­ly ac­cel­er­at­ed.
"It is risky," Zaks said, but worth the risk.
The NIH hasn't said its plan for what would hap­pen af­ter a Phase I, but Cure­Vac and out­side ex­perts say the de­mands of pre­clin­i­cal test­ing and the time it takes to run the first and sub­se­quent tri­als mean the best es­ti­mates are a vac­cine avail­able af­ter 12 to 18 months — a vac­cine, es­sen­tial­ly not for an ear­ly out­break but for a worst-case sce­nario.
"If this be­comes the next pan­dem­ic, then we need be to able the pro­tect the pop­u­la­tion," Oost­vo­gels said.
Still, Cor­bett sees hope in the speed with which they've been able to move thus far. A SARS vac­cine took 20 months to reach peo­ple and a MERS vac­cine took sev­er­al years. Now, on the third coro­n­avirus out­break of the cen­tu­ry, ex­perts ex­pect mul­ti­ple vac­cines to be in hu­mans in less than than 6 months. If this is the test, they might be pass­ing.
"I don't think I could've hoped for any­thing bet­ter," she said. "I wake up and think we're liv­ing in a dream."