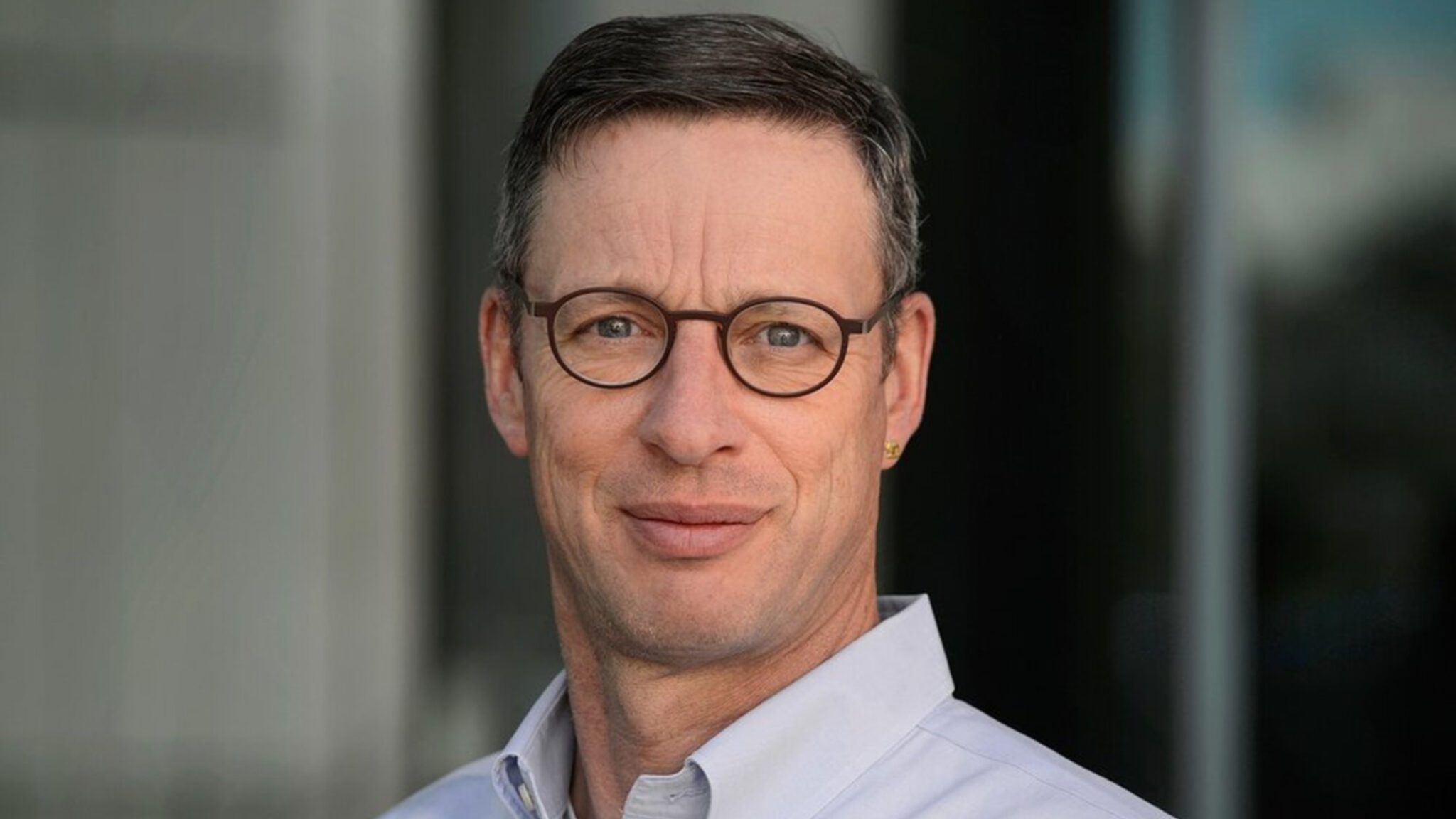 Fore­site's im­munol­o­gy play gets a $200M megaround for TYK2 pro­gram, re­brand­ing as Alu­mis
A Fore­site-in­cu­bat­ed biotech that de­buted just eight months ago closed a new mega fi­nanc­ing round on Thurs­day, and with it comes a com­pa­ny re­brand­ing.
Es­ker Ther­a­peu­tics will now call it­self Alu­mis fol­low­ing the com­ple­tion of a $200 mil­lion Se­ries B, the biotech an­nounced Thurs­day. The funds are ex­pect­ed to go to­ward Alu­mis' pipeline, in­clud­ing its lead pro­gram ESK-001, a TYK2 in­hibitor tar­get­ing the pan-JAK path­way that the com­pa­ny has tout­ed as po­ten­tial­ly safer than cur­rent JAK in­hibitors.
"The fund­ing re­al­ly serves for us to ad­vance the pro­gram in­to the clin­ic, and then we have al­so a pipeline build­ing be­hind it," CEO Mar­tin Babler told End­points News in an in­ter­view. "And we want to al­so make sure that we can take full ad­van­tage of our da­ta an­a­lyt­ics plat­form to re­al­ly ex­plore ad­di­tion­al tar­gets and ad­di­tion­al in­di­ca­tions."
The lead com­pound is be­ing eval­u­at­ed in pso­ri­a­sis, and a Phase I safe­ty and tol­er­a­bil­i­ty study was ex­pect­ed to read out by the end of 2021. Though the com­pa­ny hasn't put out a press re­lease with the da­ta yet, Babler said Alu­mis is "ex­treme­ly pleased" with the mol­e­cule.
"The fea­tures that we see is re­al­ly that we have a great PK pro­file, and that we have good se­lec­tiv­i­ty," he said. "We're on track to re­al­ly un­der­stand how this mol­e­cule stacks up against oth­ers in the field."
For­mer CEO and founder June Lee had pre­vi­ous­ly said she ex­pect­ed the pro­gram to serve as a proof-of-con­cept for the rest of Alu­mis' plat­form. By aim­ing to iden­ti­fy cer­tain ge­net­ic tar­gets, Lee not­ed she want­ed to serve pa­tients she felt had been in the "come-one-come-all" im­munol­o­gy mar­ket.
ESK-001 will have plen­ty of com­pe­ti­tion as the JAK field has seen much crowd­ing in re­cent years. Though Lee said Alu­mis' mol­e­cule sprout­ed from the same class as Bris­tol My­ers Squibb's deu­cravac­i­tinib, that drug beat out Am­gen's Ote­zla in a piv­otal head-to-head pso­ri­a­sis tri­al last year, and the FDA has set a PDU­FA date for Sep­tem­ber.
"Fun­da­men­tal­ly, TYK2 is a mem­ber of the class of the JAK in­hibitors, but it has re­al­ly a dif­fer­en­ti­at­ed pro­file," Babler said. "And one of the things about this mol­e­cule, it's one of sev­er­al al­losteric TYK2 in­hibitors that are in de­vel­op­ment. And those in­hibitors re­al­ly don't have a lot of JAK phar­ma­col­o­gy. And so we don't re­al­ly see at least so far from from the lead­ing mol­e­cule in this class, which is the BMS mol­e­cule, and our own and oth­ers, the same phar­ma­col­o­gy that you see with JAK in­hibitors."
Out­side this mol­e­cule, the com­pa­ny is aim­ing to de­vel­op oth­er can­di­dates in the im­munol­o­gy space, with Babler say­ing in a re­lease Thurs­day the com­pa­ny may look to ac­quire oth­er as­sets in ad­di­tion to build­ing out its pipeline.
The JAK space has been shak­en in re­cent months by re­peat­ed safe­ty is­sues, fol­low­ing a post-mar­ket­ing study for Pfiz­er's Xel­janz that el­e­vat­ed the con­cerns in ear­ly 2021. De­spite the re­newed scruti­ny, the FDA has waved through new JAK in­hibitors re­cent­ly, ap­prov­ing Xel­janz and Ab­b­Vie's Rin­voq for new in­di­ca­tions last month.
But the drugs came with ex­pand­ed warn­ings and a key la­bel change, say­ing they can on­ly be tak­en af­ter a pa­tient has failed on one or more TNF block­ers such as Hu­mi­ra. The shift came af­ter reg­u­la­tors flagged the risk of car­dio­vas­cu­lar events in pa­tients old­er than 50 with boxed warn­ings on Xel­janz, Rin­voq and Eli Lil­ly's Olu­mi­ant.
"While we have a lead as­set, this is al­so about build­ing an en­tire pipeline be­hind it," Babler said. "And so we are ac­tive­ly work­ing on sev­er­al oth­er pro­grams that we will dis­close at the ap­pro­pri­ate time."