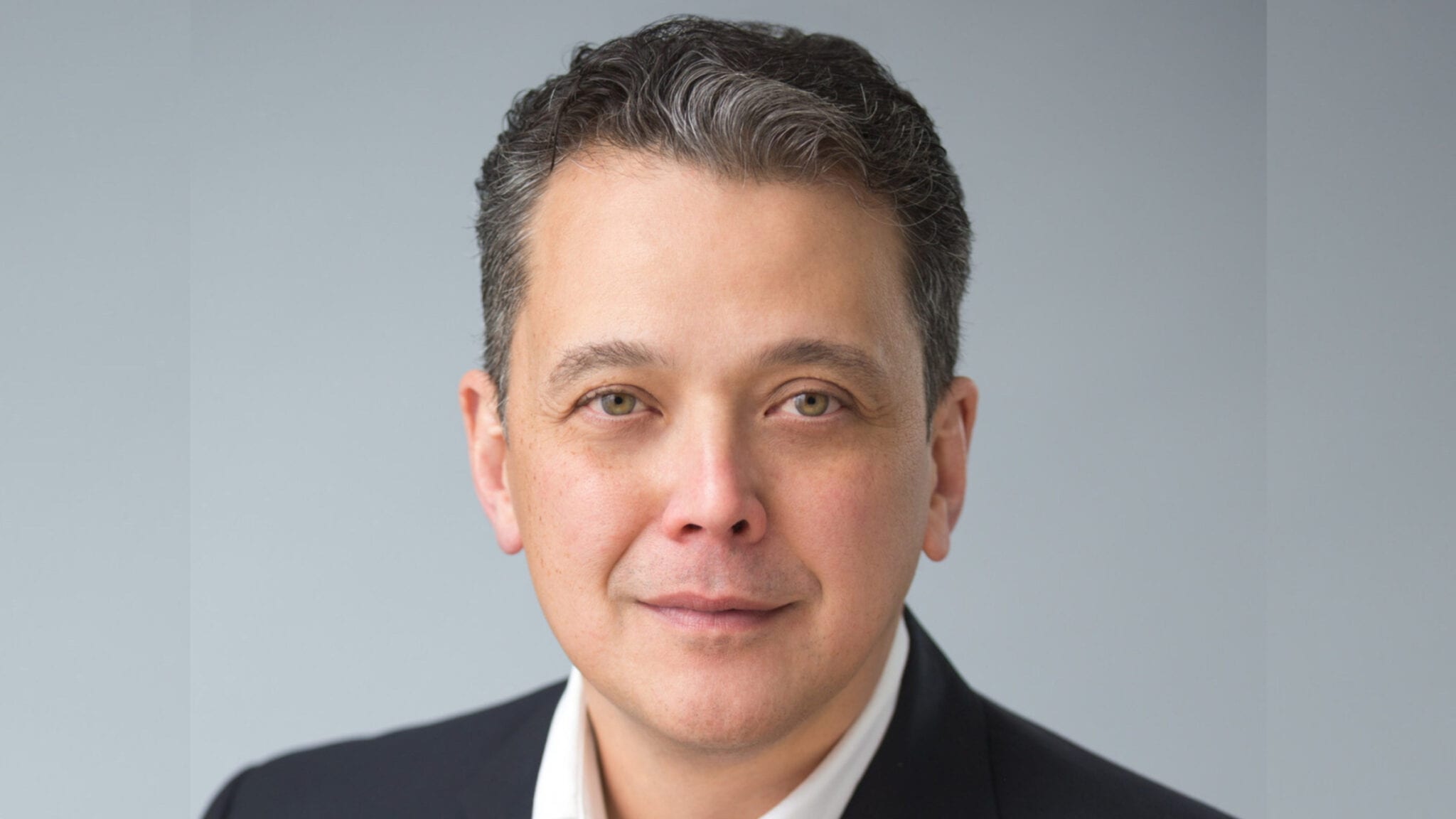 Mark Ahn (via PR Newswire)
For­mer Gale­na chief Mark Ahn back in hot wa­ter as DOJ lev­els in­sid­er trad­ing charges for con­sul­tant work
When Mark Ahn de­part­ed trou­bled Gale­na Phar­ma­ceu­ti­cals back in 2014, he told in­vestors he look­ing to pur­sue oth­er "long-held" goals. Turns out one of those goals may al­leged­ly have been ped­dling stock based on in­sid­er in­fo.
The DOJ on Mon­day charged Ahn, Gale­na's for­mer CEO, with two counts of se­cu­ri­ties fraud af­ter he al­leged­ly bought a biotech's stock based on non­pub­lic in­for­ma­tion about the com­pa­ny's in­tent to sell, which he ac­quired as a con­sul­tant.
Ahn al­so faces a civ­il in­ves­ti­ga­tion from the SEC on claims he prof­it­ed on in­sid­er knowl­edge of Cam­bridge, Mass­a­chu­setts-based Di­men­sion Ther­a­peu­tics' be­hind-the-scenes work to sell back in 2017. Di­men­sion was suc­cess­ful in that at­tempt, sell­ing to Cal­i­for­nia ul­tra-rare dis­ease drug­mak­er Ul­tragenyx for $151 mil­lion in Oc­to­ber of that year.
At the time, Ahn worked as a con­sul­tant for New York's Abeona Phar­ma­ceu­ti­cals, which was piec­ing to­geth­er a buy­out of­fer for Di­men­sion their team dubbed "Pro­ject Di­a­mond," ac­cord­ing to charg­ing doc­u­ments. Ahn was al­leged­ly made aware by Abeona's CEO that Di­men­sion was in­ter­est­ed in sell­ing and be­gin buy­ing shares of the biotech in mid-2017
Once Di­men­sion an­nounced it would sell in Au­gust, the biotech's stock sky­rock­et­ed 262% in a sin­gle day, net­ting Ahn a ma­jor re­turn on the rough­ly 28,000 shares he had pur­chased, the feds al­lege.
Ahn will face up to 25 years in prison and five years of su­per­vised re­lease along with a $250,000 fine, the DOJ said.
Ahn's name will ring a bell with those who fol­lowed the Gale­na de­ba­cle back in 2014, when the SEC launched an in­ves­ti­ga­tion over an il­le­gal pro­mo­tion­al scheme that even­tu­al­ly led to Ahn's jet­ti­son from the com­pa­ny. Gale­na al­leged­ly hired an in­vestor re­la­tions firm to draft and post es­says on­line that pur­port­ed to be ob­jec­tive analy­ses of the com­pa­ny's se­cu­ri­ties but was ac­tu­al­ly paid for by Gale­na. The drug­mak­er then failed to dis­close that fi­nan­cial arrange­ment, putting it in the SEC's crosshairs.
Ahn stepped down in late 2014, cit­ing the need to pur­sue oth­er op­por­tu­ni­ties, and was stripped of his sev­er­ance pay on the way out the door. Ahn was among a group of com­pa­ny in­sid­ers who sold stock dur­ing the pro­mo­tion­al scheme and was be­ing watched by Gale­na's board amid the SEC in­ves­ti­ga­tion.