For­mer head of Chi­na's FDA boot­ed in wake of sear­ing vac­cine scan­dal as lead­ers im­pose 'se­vere pun­ish­men­t'
The for­mer head of Chi­na's Drug Ad­min­is­tra­tion has been forced to re­sign in the af­ter­math of a vac­cine scan­dal that rocked the coun­try.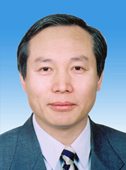 Bi Jingquan
Bi Jingquan — who presided over Chi­na's drug reg­u­la­to­ry agency for three years be­fore a gov­ern­ment re­vamp put him in charge of a mar­ket su­per­vi­sion bu­reau — is step­ping down along­side two deputy provin­cial gov­er­nors and a may­or in Jilin, where the com­pa­ny at the heart of the scan­dal is based. Jiao Hong, the cur­rent head of the CDA, is be­ing asked to con­duct a "deep re­flec­tion."
The news came di­rect­ly out of a Polit­buro Stand­ing Com­mit­tee meet­ing led by Pres­i­dent Xi Jin­ping, mark­ing ex­act­ly a month since the CDA re­vealed that Changchun Chang­sheng had fal­si­fied records re­gard­ing their ra­bies vac­cine, and that their GMP cer­tifi­cate has been re­voked.
A few days af­ter that an­nounce­ment on Ju­ly 15, Chang­sheng put out word that they had al­so been pun­ished for pro­duc­ing sub­stan­dard DTP vac­cines — a manda­to­ry shot for chil­dren that pre­vents diph­the­ria, tetanus and per­tus­sis (whoop­ing cough).
As pub­lic anger erupt­ed, it was fur­ther dis­cov­ered that Chang­sheng pro­duced and sold close to 500,000 of those prob­lem­at­ic dos­es, al­most dou­ble the orig­i­nal 250,000 in­ves­ti­ga­tors first found.
Con­cur­rent with the Polit­buro meet­ing, the State Coun­cil has or­dered a con­fis­ca­tion of all pro­ceeds that Chang­sheng has ob­tained through these il­le­gal ac­tiv­i­ties. And two weeks ago lo­cal po­lice filed to ar­rest 18 staffers in­volved, in­clud­ing chair­woman Gao Jun­fang.
The wide­ly re­port­ed scan­dal is a big slap in the face for a drug reg­u­la­tor that's been brand­ing it­self as a bea­con of re­form, vow­ing to speed up do­mes­tic in­no­va­tion and fa­cil­i­tate en­try of nov­el for­eign drugs while re­main­ing strict on drug safe­ty.
That point is not lost on the Polit­buro:
[This case] has caused se­ri­ous ad­verse im­pact, both ex­pos­ing gaps in our mon­i­tor­ing sys­tem, and re­flect­ing sys­temic flaws in the pro­duc­tion and dis­tri­b­u­tion of vac­cines. We must learn our les­son, be vig­i­lant, clean up the chaos with se­vere pun­ish­ment, and ac­cel­er­ate im­prove­ment of a longterm mech­a­nism for vac­cine and drug reg­u­la­tion.
Se­vere pun­ish­ment, of course, is a fa­mil­iar tac­tic in Bei­jing. In 2007, in an ef­fort to demon­strate it's se­ri­ous about drug safe­ty, the state ex­e­cut­ed for­mer drug chief Zheng Xi­aoyu on bribery charges.