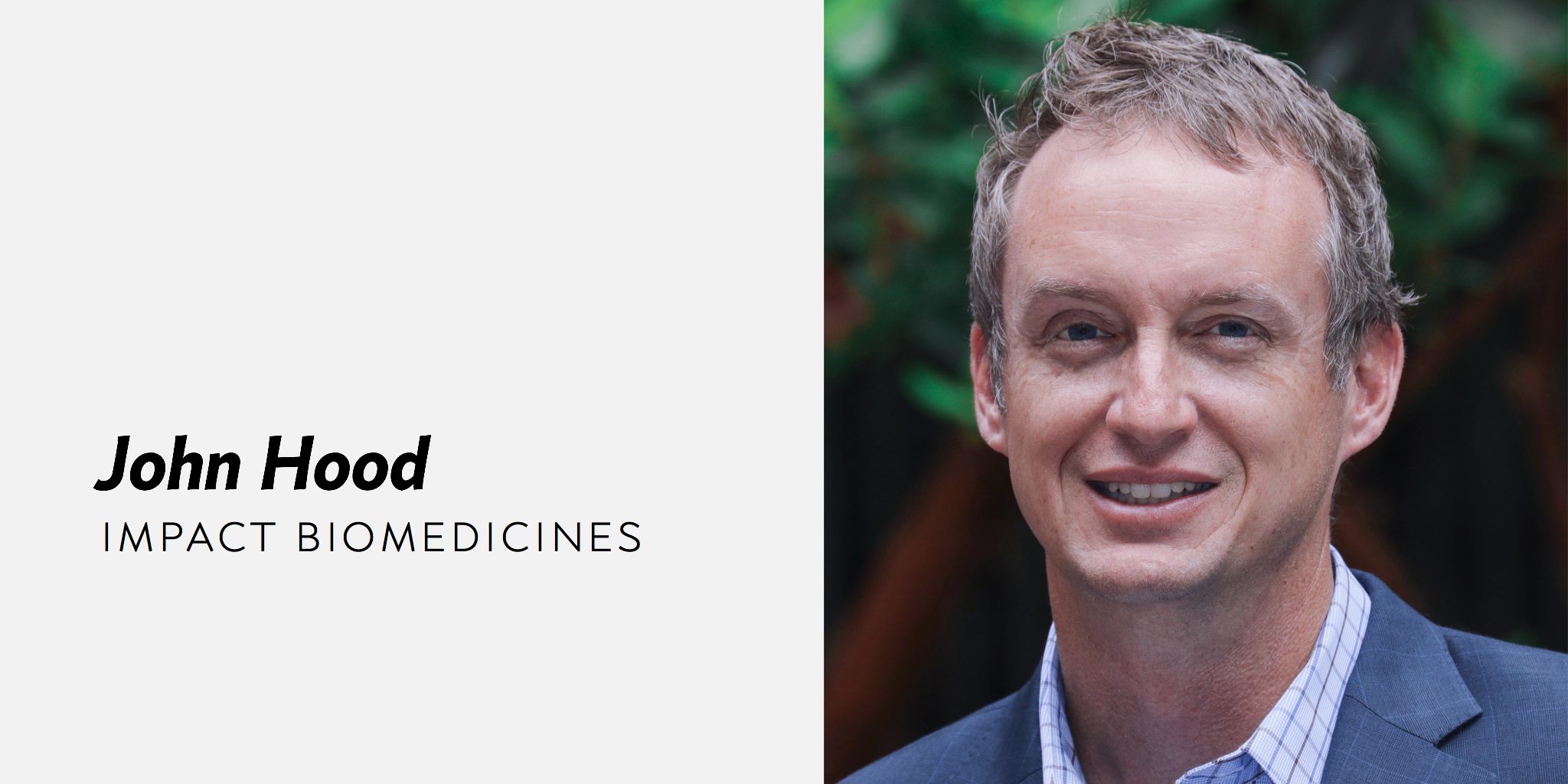 Four years af­ter it im­plod­ed at Sanofi, John Hood is res­ur­rect­ing the myelofi­bro­sis drug fe­dra­tinib
Fe­dra­tinib was one of the biggest clin­i­cal drug dis­as­ters that oc­curred at Sanofi un­der the tu­mul­tuous reign of CEO Chris Viehbach­er. But af­ter im­plod­ing with spec­tac­u­lar ef­fect right at the thresh­old of a new drug ap­pli­ca­tion four years ago, one of the drug's co-in­ven­tors — a sci­en­tist named John Hood — has pa­tient­ly picked up all the shat­tered pieces and put it to­geth­er in­to a new com­pa­ny that just scored a $22.5 mil­lion ven­ture round.
Now Hood's lit­tle biotech is go­ing af­ter that FDA/EMA ap­proval that elud­ed the phar­ma gi­ant.
If he's right, Hood has scored one of the biggest biotech coups of the year. But let's start this sto­ry with a lit­tle back­ground.
Sev­en years ago, Sanofi scooped up a biotech called Targe­Gen in a $635 mil­lion deal, bag­ging a mid-stage JAK2 myelofi­bro­sis drug — then dubbed TG 101348 — that had gath­ered promis­ing ear­ly-stage hu­man da­ta. Hood, the for­mer re­search chief at Targe­Gen and a co-in­ven­tor of the drug, moved on to co-found a biotech uni­corn com­pa­ny called Sa­mumed, fo­cused on re­gen­er­a­tive med­i­cine with Hood tak­ing the CSO job.
In 2013, the FDA dropped a clin­i­cal hold on fe­dra­tinib af­ter a few pa­tients be­gan to de­vel­op Wer­nicke's en­cephalopa­thy — a dan­ger­ous neu­ro­log­i­cal con­di­tion tied to vi­t­a­min B de­fi­cien­cy. And Sanofi's top team quick­ly put a bul­let in it, scrap­ping a pro­gram that in­clud­ed sev­en on­go­ing clin­i­cal tri­als. The phar­ma gi­ant shoved the mor­tal­ly wound­ed pro­gram on the shelf, and that's where it sat un­til ear­ly 2016, when Hood de­cid­ed to start his own com­pa­ny, get the rights back and pur­sue transat­lantic ap­provals.
To hear Hood tell it, af­ter the clin­i­cal tri­als end­ed, the pa­tients in­volved were shift­ed to stan­dard of care and be­gan to re­lapse.
"That's when physi­cians and pa­tients be­gan to reach out to me," Hood says, look­ing for some way to get the drug un­der com­pas­sion­ate use rules. That in­spired him to go for it.
I hap­pened to pick up word of what was hap­pen­ing at the time, and Hood and I start­ed ex­chang­ing oc­ca­sion­al mes­sages around his progress. Wait for it, he would write, it was grad­u­al­ly com­ing to­geth­er.
Sanofi gave up the drug for eq­ui­ty in Hood's com­pa­ny, Im­pact Bio­med­i­cines in San Diego, which now has a lean-and-mean team of six. The pack­age in­cludes pos­i­tive Phase III re­sults (with a p-val­ue of 0.0001 says a proud Hood) da­ta from 877 pa­tients in 18 stud­ies.
"There was no out-of-pock­et," Hood tells me. Sanofi took an eq­ui­ty stake in the biotech for its share.
The FDA came through in Au­gust, drop­ping the clin­i­cal hold af­ter Hood made the case that the side ef­fects that so alarmed in­ves­ti­ga­tors and reg­u­la­tors in 2013 could be at­trib­uted to a small num­ber of cas­es of thi­amine de­ple­tion linked to the high meta­bol­ic rate of can­cer pa­tients and mal­nour­ish­ment.
Says Hood: "It was easy enough to mit­i­gate."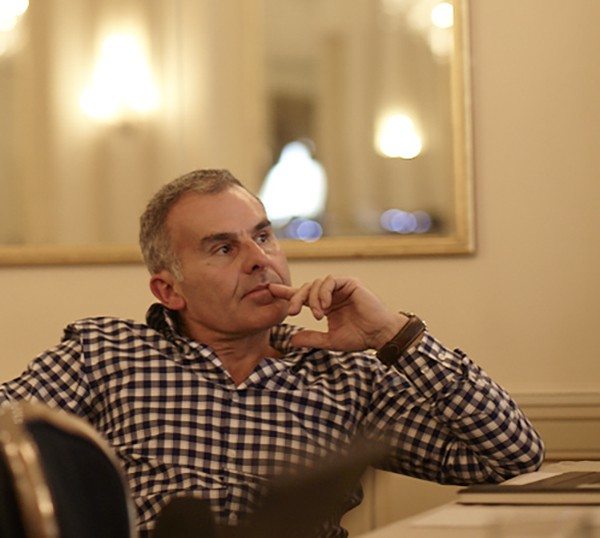 Kevin John­son
Hood's backed by a globe-trot­ting team at Medicxi, where Kevin John­son — a buoy­ant Cam­bridge grad and sci­en­tist who had been head of re­search at the leg­endary Cam­bridge An­ti­body Tech­nol­o­gy — put to­geth­er the fi­nanc­ing round to fund what comes next.
That next part still has to be worked out, the CEO tells me. I sug­gest­ed that if any­thing, reg­u­la­tors have em­braced speed­ed up de­vel­op­ment pro­grams in on­col­o­gy, which could put him right back at the FDA's door, knock­ing for mar­ket en­try.
Af­ter spend­ing more than 18 months putting this all to­geth­er, though, Hood is still tak­ing it one step at a time. He'll know more about how fast he can move af­ter meet­ing with reg­u­la­tors to test their ap­petite for speed.
I asked John­son what his first thoughts were when he and Hood talked it over.
My ini­tial re­ac­tion to the sto­ry was that I couldn't grasp the thought process that led to it be­ing put on clin­i­cal hold and there­fore not reach­ing the mar­ket. We pieced that all to­geth­er at a lat­er stage, and while it looks like a strange de­ci­sion in ret­ro­spect, at the time, with those spe­cif­ic mar­ket con­di­tions, it would have been a brave de­ci­sion to keep go­ing. Of course it's all dif­fer­ent now.

On John him­self, he re­al­ly does think like that and I love it! It's my ex­pe­ri­ence that the top biotech and phar­ma en­tre­pre­neurs are dri­ven by a need to do good, rather than just make mon­ey. In the end I guess it's a be­lief sys­tem- do the right things for the right rea­sons and the mon­ey will fol­low as a con­se­quence. It does tend to work out that way. He's al­so what I call a hand­shake guy; you shake hands on some­thing and that's it. He could have played us but he didn't. That too is con­sis­tent with his phe­no­type.
In most cas­es like this, Hood and his tiny band of staffers would be set­ting him­self up to do a deal on the drug. But Hood isn't jump­ing that far ahead ei­ther. Right now, he says, he's work­ing on the kind of fi­nan­cial pack­age that would "al­low us to take it the whole way."
That may sound a bit far-fetched, but the whole sto­ry up to this point was im­prob­a­ble.
Hood's just get­ting start­ed again.