Four years af­ter near-death ex­pe­ri­ence, PhI­II da­ta bring good news for No­vavax
No­vavax is cel­e­brat­ing tri­al re­sults again four years af­ter a Phase III fail­ure in RSV sent their stock price off a cliff.
The com­pa­ny an­nounced that their re­com­bi­nant flu vac­cine NanoFlu met all pri­ma­ry and sec­ondary end­points in a Phase III study of 2,652 adults old­er than 65. The num­bers, No­vavax sug­gest­ed, should al­low them to clear reg­u­la­to­ry hur­dles and snag the biotech's first ap­proval since its found­ing in 1987.
"With these da­ta, we now have a clear path for­ward to li­cen­sure with our dif­fer­en­ti­at­ed re­com­bi­nant in­fluen­za vac­cine," CEO Stan­ley Er­ck said in a state­ment. "We ex­pect that both Fast Track des­ig­na­tion and the ac­cel­er­at­ed ap­proval path­way from the FDA will help No­vavax bring NanoFlu to mar­ket as quick­ly as pos­si­ble to ad­dress the se­ri­ous pub­lic health threat of in­fluen­za."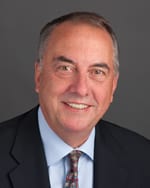 Stan­ley Er­ck
The study was a non-in­fe­ri­or­i­ty tri­al test­ing NanoFlu head-to-head with Sanofi's best-sell­ing Flu­zone. The com­pa­ny, though, did not re­lease the sta­tis­tics for the pri­ma­ry end­points. In­stead, they re­leased the sec­ondary end­points, which tests in part how the vac­cine per­forms against a wild-type virus that has drift­ed from the pre­vi­ous year, ar­gu­ing that those num­bers bet­ter re­flect the re­al world. They showed NanoFlu in­duced pa­tients to build more an­ti­bod­ies against the wild-type virus than Flu­zone.
The com­pa­ny said the safe­ty pro­files were sim­i­lar but ac­knowl­edged NanoFlu brought "a mod­est in­crease in lo­cal ad­verse events."
The read­out comes near­ly four years af­ter an RSV read­out popped the in­dus­try's ex­pec­ta­tions for No­vavax and its nanopar­ti­cle vac­cine plat­form. The biotech had re­ceived an $89 mil­lion grant from the Bill and Melin­da Gates Foun­da­tion to de­vel­op the vac­cine for res­pi­ra­to­ry syn­cy­tial virus, which re­mains a lead­ing hos­pi­tal­iz­er for ba­bies in Eu­rope and oth­er parts of the globe and is a fre­quent tar­get for vac­cine mak­ers. Mod­er­na, Cure­Vac and Sanofi each have pro­grams.
That tri­al didn't meet any pri­ma­ry or sec­ondary end­points and trig­gered an 84% one-day drop in the stock price, from $155 per share to $24. The stock fell again af­ter an­oth­er RSV fail­ure last Feb­ru­ary. Once at $2 bil­lion, its mar­ket cap hov­ers around $550 mil­lion.
The flu is the main pro­gram out­side of RSV, al­though the com­pa­ny has re­cent­ly re­ceived out­side back­ing for an emer­gency coro­n­avirus vac­cine ef­fort.
So­cial im­age: Stan­ley Er­ck (Cindy Bertaut, Glo­gau Pho­tog­ra­phy)