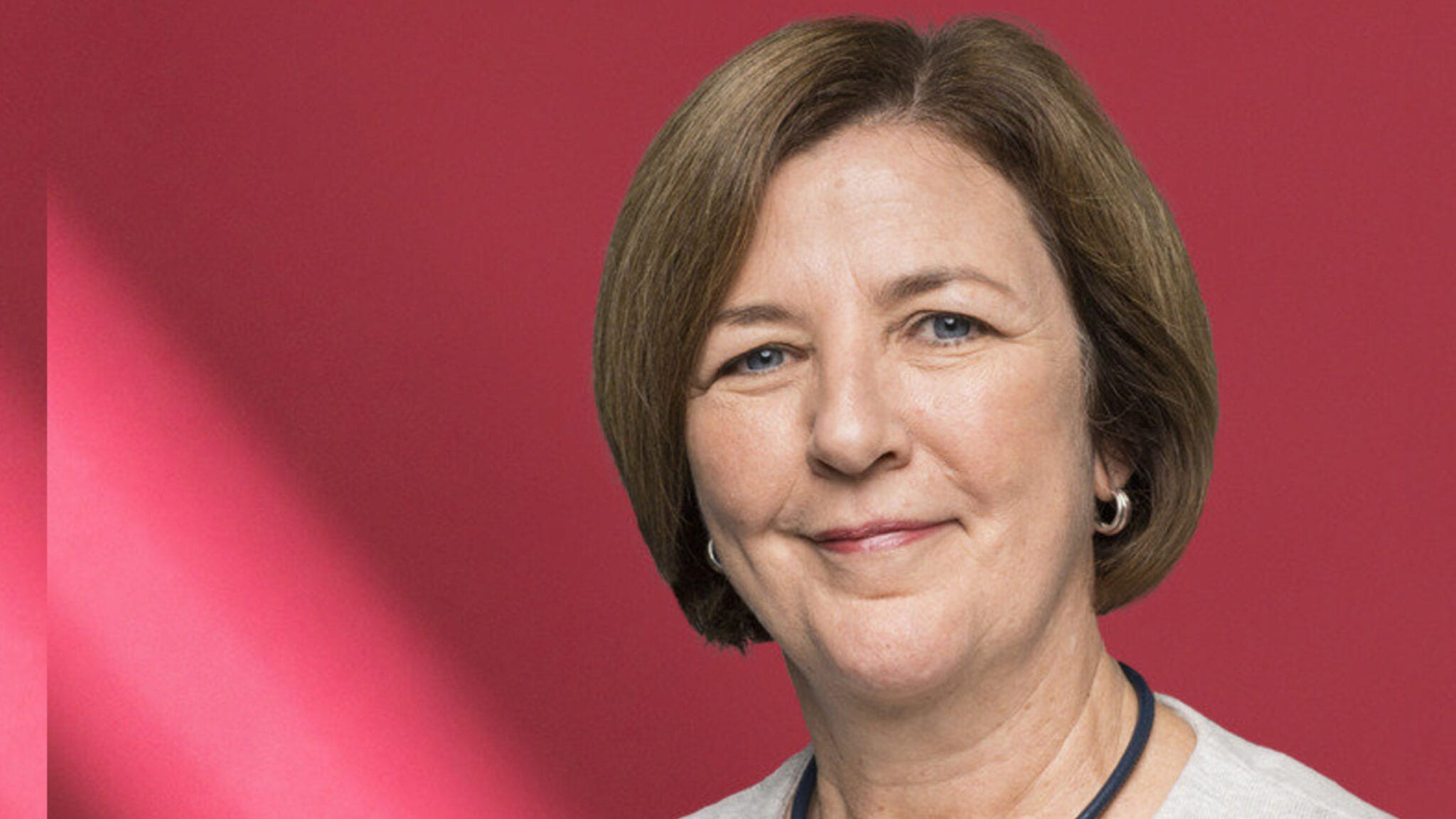 Theresa Heggie, Freeline CEO
Free­line Ther­a­peu­tics slams the brakes on gene ther­a­py tri­al plans as FDA seeks more clar­i­ty on man­u­fac­tur­ing
Free­line Ther­a­peu­tics is join­ing a grow­ing line­up of com­pa­nies called to ac­count for CMC is­sues while walk­ing its gene ther­a­py can­di­date through clin­i­cal tri­als.
The UK-based biotech's stock $FRLN slipped near­ly 2% on Mon­day morn­ing af­ter the com­pa­ny an­nounced it's de­lay­ing plans for a piv­otal tri­al by two years in or­der to work on CMC feed­back from the FDA. The he­mo­phil­ia B pro­gram, dubbed FLT180a, was ini­tial­ly slat­ed to en­ter a piv­otal Phase IIb/III study in the sec­ond half of this year.
"The mod­i­fi­ca­tion to the FLT180a clin­i­cal de­vel­op­ment plan is in­tend­ed to ad­dress feed­back Free­line re­ceived from the (FDA) re­lat­ing to the char­ac­ter­i­za­tion and com­pa­ra­bil­i­ty of the in­ves­ti­ga­tion­al drug prod­uct used in its Phase 1/2 B-AMAZE tri­al that was pro­duced at small­er scale, as com­pared to its cur­rent in­ves­ti­ga­tion­al drug prod­uct that is pro­duced at com­mer­cial scale," Free­line said in a state­ment.
De­spite the set­back, Free­line says it can re­main on track by con­duct­ing dose con­fir­ma­tion in an on­go­ing Phase I/II tri­al, in­stead of Phase IIb as orig­i­nal­ly planned. The dose-es­ca­la­tion por­tion is ex­pect­ed to launch by the end of 2021. It'll be a six-month, sin­gle-dose safe­ty and ef­fi­ca­cy tri­al with a da­ta read­out by the end of 2022.
Free­line plans on ini­ti­at­ing a piv­otal Phase III tri­al by mid-2023, which would set it up to ap­proach reg­u­la­tors by the end of 2024 if the da­ta pan out. The late-stage study would be "near­ly iden­ti­cal" to the old Phase III por­tion of the pre­vi­ous­ly planned Phase IIb/III, ac­cord­ing to the com­pa­ny.
"We be­lieve con­duct­ing dose con­fir­ma­tion in a Phase 1/2 tri­al should al­low us to achieve sim­i­lar ob­jec­tives as our pre­vi­ous­ly planned tri­al, whilst al­so en­abling us to work with FDA on CMC pri­or to ini­ti­at­ing the Phase 3 piv­otal tri­al," CEO There­sa Heg­gie said in a state­ment. "To stream­line the de­vel­op­ment path for our sub­se­quent pro­grams, we have de­vel­oped our en­tire pipeline from Phase 1 on­ward us­ing the same com­mer­cial-scale man­u­fac­tur­ing plat­form that we are now us­ing for FLT180a."
He­mo­phil­ia is a ge­net­ic bleed­ing dis­or­der in which a pro­tein made by the body to help clot blood is ei­ther part­ly or com­plete­ly miss­ing (al­so known as a clot­ting fac­tor). In he­mo­phil­ia B, there is a de­fi­cien­cy of the clot­ting Fac­tor IX pro­tein.
Back in De­cem­ber, Free­line an­nounced that FLT180a showed "durable Fac­tor IX ac­tiv­i­ty" up to a pe­ri­od of near­ly three years, with no bleeds re­port­ed re­quir­ing FIX sup­ple­men­ta­tion in the Phase I/II B-AMAZE study. The com­pa­ny al­so said it had an "End of Phase II" meet­ing with the FDA in No­vem­ber, which sug­gest­ed it was on a "clear path" to be­gin the piv­otal Phase IIb/III by the end of this year.
Free­line isn't the on­ly gene ther­a­py play­er to be ham­pered by CMC is­sues. Blue­bird bio, Bio­Marin and Voy­ager have al­so run in­to their own prob­lems. A cou­ple months ago, blue­bird pushed back the fil­ing for its gene ther­a­py in sick­le cell dis­ease by a year due to a new da­ta re­quire­ment from the FDA.