Fresh from a $72M raise, Jeff Aron­in's new lead rare dis­ease drug is flagged as a fail­ure
Just a few days af­ter one of Jeff Aronin's biotechs put out the word that they had raised $71.8 mil­lion to push their rare dis­ease drug in­to piv­otal tri­als, the com­pa­ny qui­et­ly flagged the treat­ment's fail­ure in Phase II.
But they are go­ing for Phase III any­way.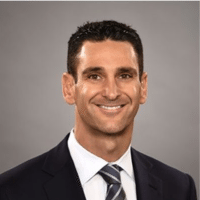 Jeff Aronin
The clin­i­cal­tri­als.gov page on the Phase II study of Cas­tle Creek's on­ly drug was up­dat­ed on Oc­to­ber 22 and now reads that the tri­al was ter­mi­nat­ed af­ter an in­de­pen­dent da­ta mon­i­tor­ing com­mit­tee "sug­gest­ed that the study will not meet sta­tis­ti­cal ob­jec­tives." The page al­so in­cludes a time­line with a wrap due in the mid­dle of Oc­to­ber.
Cas­tle Creek's co-founder, Michael Der­by, re­spond­ed to an email query of mine to say that the tri­al "showed sev­er­al pos­i­tive trends in key ef­fi­ca­cy mea­sures and a be­nign safe­ty pro­file that strong­ly sup­port con­tin­ued phase 3 de­vel­op­ment of this po­ten­tial treat­ment, which is our plan."
He added:
The de­ci­sion to ter­mi­nate the phase 2 study was made fol­low­ing a planned in­ter­im analy­sis by an In­de­pen­dent Da­ta Mon­i­tor­ing Com­mit­tee that in­di­cat­ed that the tri­al, as struc­tured and pow­ered, was un­like­ly to de­liv­er the lev­el of sta­tis­ti­cal ro­bust­ness need­ed to con­firm ef­fi­ca­cy as de­fined by the pri­ma­ry end­point. In light of this da­ta, we plan to use our most re­cent in­vest­ment to pur­sue the late-stage de­vel­op­ment of this in­ves­ti­ga­tion­al drug. Giv­en the un­met med­ical need for pa­tients with EBS, we are al­so al­low­ing pa­tients from the ter­mi­nat­ed phase 2 tri­al to con­tin­ue ther­a­py in an on­go­ing open-la­bel ex­ten­sion tri­al.

To be clear, all of the in­vestors in Cas­tle Creek, in­clud­ing the in­vestors in our most re­cent fi­nanc­ing, were briefed on the in­ter­im re­sults and the de­ci­sion to ter­mi­nate the tri­al. They ful­ly sup­port our plan to con­tin­ue de­vel­op­ment and to de­sign an ad­e­quate­ly pow­ered phase 3 ef­fi­ca­cy and safe­ty tri­al.
Aronin — best known for kick­ing up a ruckus af­ter cob­bling to­geth­er da­ta on an old, cheap steroid sold over­seas for around $1,000 a year and steer­ing it through an FDA ap­proval for Duchenne mus­cu­lar dy­s­tro­phy with plans to sell it for $89,000 a year — runs Paragon Bio­sciences, which in turn owns 6 sub­sidiaries in­clud­ing Cas­tle Creek.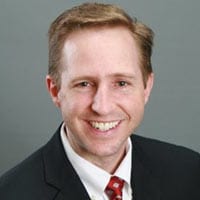 Michael Der­by
In Cas­tle Creek's case, they took an old drug that is mar­ket­ed in a va­ri­ety of coun­tries around the world for os­teoarthri­tis — 50 mg di­ac­ere­in — and re­for­mu­lat­ed the IL-1 be­ta an­ti-in­flam­ma­to­ry drug in­to a top­i­cal treat­ment for an ul­tra-rare frag­ile skin dis­ease called epi­der­mol­y­sis bul­losa.
Fi­deli­ty Man­age­ment & Re­search Com­pa­ny and Val­or Eq­ui­ty Part­ners put up the mon­ey to fund late-stage de­vel­op­ment.
Back in 2014 the EMA added re­stric­tions on the use of drugs con­tain­ing di­ac­ere­in, cit­ing ad­verse events that in­cludes prob­lems with the liv­er. The FDA, in turn, pro­vid­ed the com­pa­ny with a rare pe­di­atric dis­ease des­ig­na­tion for di­ac­ere­in 1% oint­ment, just as they did when Aronin was de­vel­op­ing his steroid Em­flaza. Those des­ig­na­tions are worth quite a bit, as an ap­proval would war­rant an award of a pri­or­i­ty re­view vouch­er worth more than $100 mil­lion.
And there are some dis­tinct sim­i­lar­i­ties be­tween his lat­est rare dis­ease pro­gram and his score on DMD, which a num­ber of harsh crit­ics in Con­gress con­clud­ed was re­ward­ed for a suc­cess­ful plan to game the drug ap­proval sys­tem.
Aronin has many of his old crew at Marathon — dis­band­ed in the wake of the con­tro­ver­sy over de­flaza­cort — work­ing at Paragon. The biotech proved to be an in­spi­ra­tion for Mar­tin Shkre­li, the phar­ma bro who was cas­ti­gat­ed when he en­gi­neered a 5,000%-plus overnight price hike at Tur­ing for an old drug of his own.
"These guys in­vent­ed price in­creas­es," Shkre­li com­ment­ed once, be­fore he was sen­tenced to 7 years in a fed­er­al prison for de­fraud­ing in­vestors at his hedge funds. "I lit­er­al­ly learned it from them."