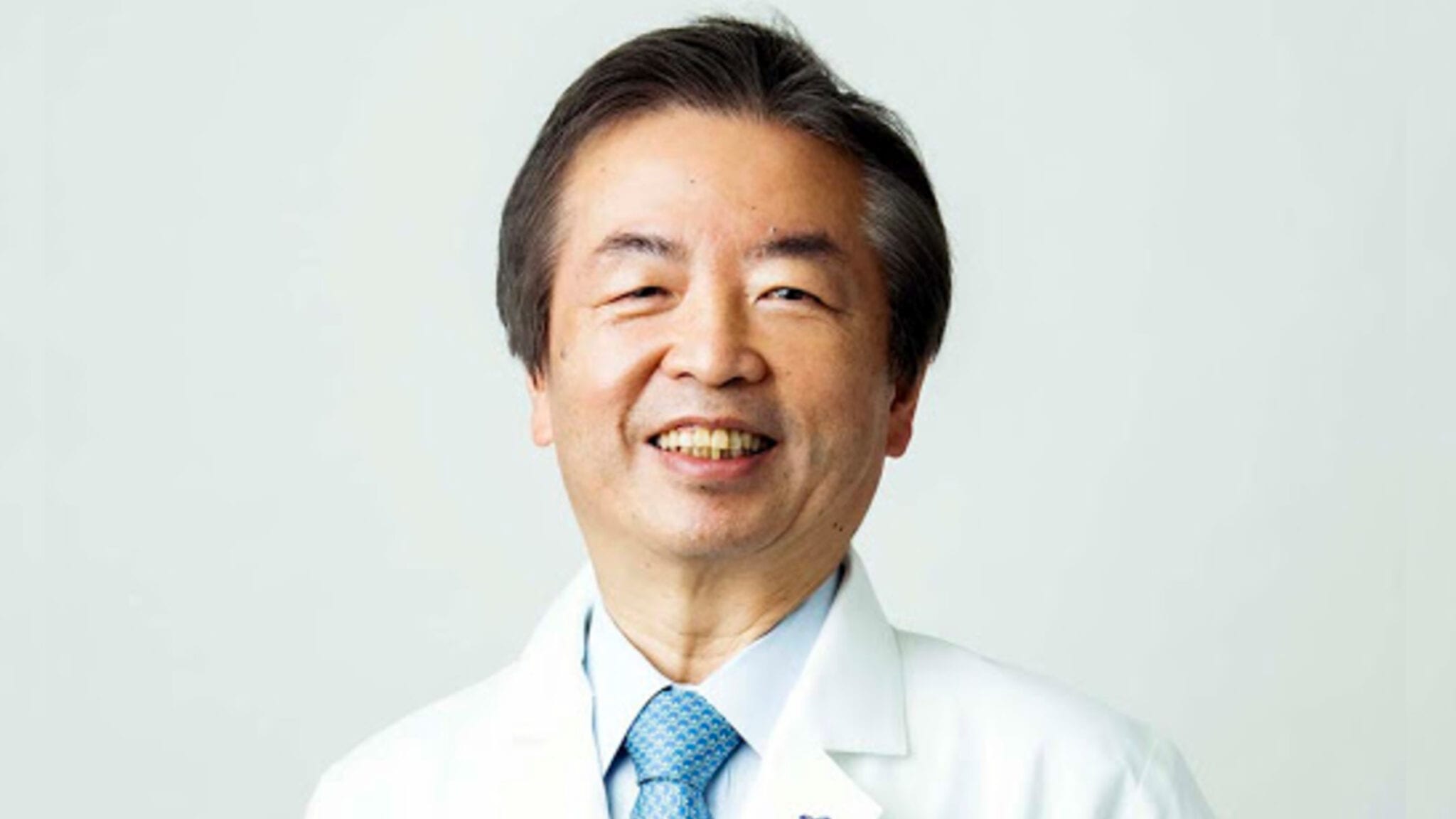 Keiichi Fukuda, Heartseed CEO
Fresh off $598M deal with No­vo Nordisk, a Japan­ese stem cell com­pa­ny is on its way to the clin­ic with a dif­fer­ent ap­proach to treat­ing heart fail­ure
A com­mon ap­proach to treat­ing heart fail­ure with in­duced pluripo­tent stem cells in­volves graft­ing sheets of cells on­to the sur­face of the heart to im­prove vas­cu­lar­iza­tion and blood flow. It's the eas­i­est method of trans­plan­ta­tion — but you run the risk of not mak­ing an elec­tri­cal con­nec­tion with the heart and the cells not syn­chro­niz­ing with the pa­tient's heart mus­cle.
So what if you could in­ject spher­i­cal clus­ters of heart cells di­rect­ly in­to the heart mus­cle wall? For Heart­seed, that's now the $37 mil­lion ques­tion.
The Tokyo-based biotech un­veiled a mod­est Se­ries C round on Fri­day morn­ing, bring­ing its to­tal raise to about $75 mil­lion. The news comes just a week and a half af­ter No­vo Nordisk struck an up to $598 mil­lion deal for ex­clu­sive rights to de­vel­op, man­u­fac­ture and com­mer­cial­ize the com­pa­ny's lead can­di­date HS-001 world­wide, ex­cept in Japan where Heart­seed is keep­ing the de­vel­op­ment rights.
Heart­seed is run by Kei­ichi Fuku­da, a pro­fes­sor in Keio Uni­ver­si­ty's de­part­ment of re­gen­er­a­tive med­i­cine and ad­vanced car­diac ther­a­peu­tics and a long­time re­searcher. It's named af­ter a species of house­plant which re­sem­bles the spher­i­cal mi­cro­tis­sue of heart cells the team cre­ates in the lab.
HS-001 con­sists of donor iP­SC-de­rived car­diomy­ocyte spher­oids. Pluripo­tent es­sen­tial­ly means the cell can be dif­fer­en­ti­at­ed in­to any cell you want. And in Heart­seed's case, it's car­diomy­ocytes — the cells re­spon­si­ble for gen­er­at­ing con­trac­tile force in the heart.
The biotech in­jects the car­diomy­ocyte spher­oids di­rect­ly in­to the my­ocardi­um, where they grow and elec­tri­cal­ly cou­ple with oth­er heart cells.
Back in March, the com­pa­ny got the OK from Japan's Phar­ma­ceu­ti­cals and Med­ical De­vices Agency to be­gin a Phase I/II tri­al, dubbed LAPiS, in se­vere heart fail­ure as­so­ci­at­ed with is­chemic heart dis­ease. The tri­al is ex­pect­ed to be­gin in the sec­ond half of this year.
The No­vo deal in­cludes $55 mil­lion in up­front and near-term mile­stone pay­ments, and if the drug gets ap­proved, Heart­seed is el­i­gi­ble for "sin­gle-dig­it to low dou­ble-dig­it" roy­al­ties on an­nu­al sales out­side Japan. No­vo Nordisk has the rights to co-com­mer­cial­ize the drug in Japan, where it would split the prof­its and cost 50/50 with Heart­seed.
"We be­lieve that the part­ner­ship with No­vo Nordisk is very valu­able as we seek to dis­sem­i­nate our Japan-ori­gin in­no­va­tion glob­al­ly as ear­ly as pos­si­ble," Fuku­da said in a state­ment at the time.
The news comes about a year and a half af­ter Heart­seed pulled in a $26 mil­lion Se­ries B round. A slate of new and old in­vestors par­tic­i­pat­ed in the Se­ries C, in­clud­ing UTokyo In­no­va­tion Plat­form Co., Med­ical In­cu­ba­tor Japan, Keio In­no­va­tion Ini­tia­tive, Sum­it­o­mo Mit­sui Trust In­vest­ment, SBI Group, Nis­say Cap­i­tal, SM­BC Cap­i­tal, Medi­pal Hold­ings, and Itochu Chem­i­cal Fron­tier.