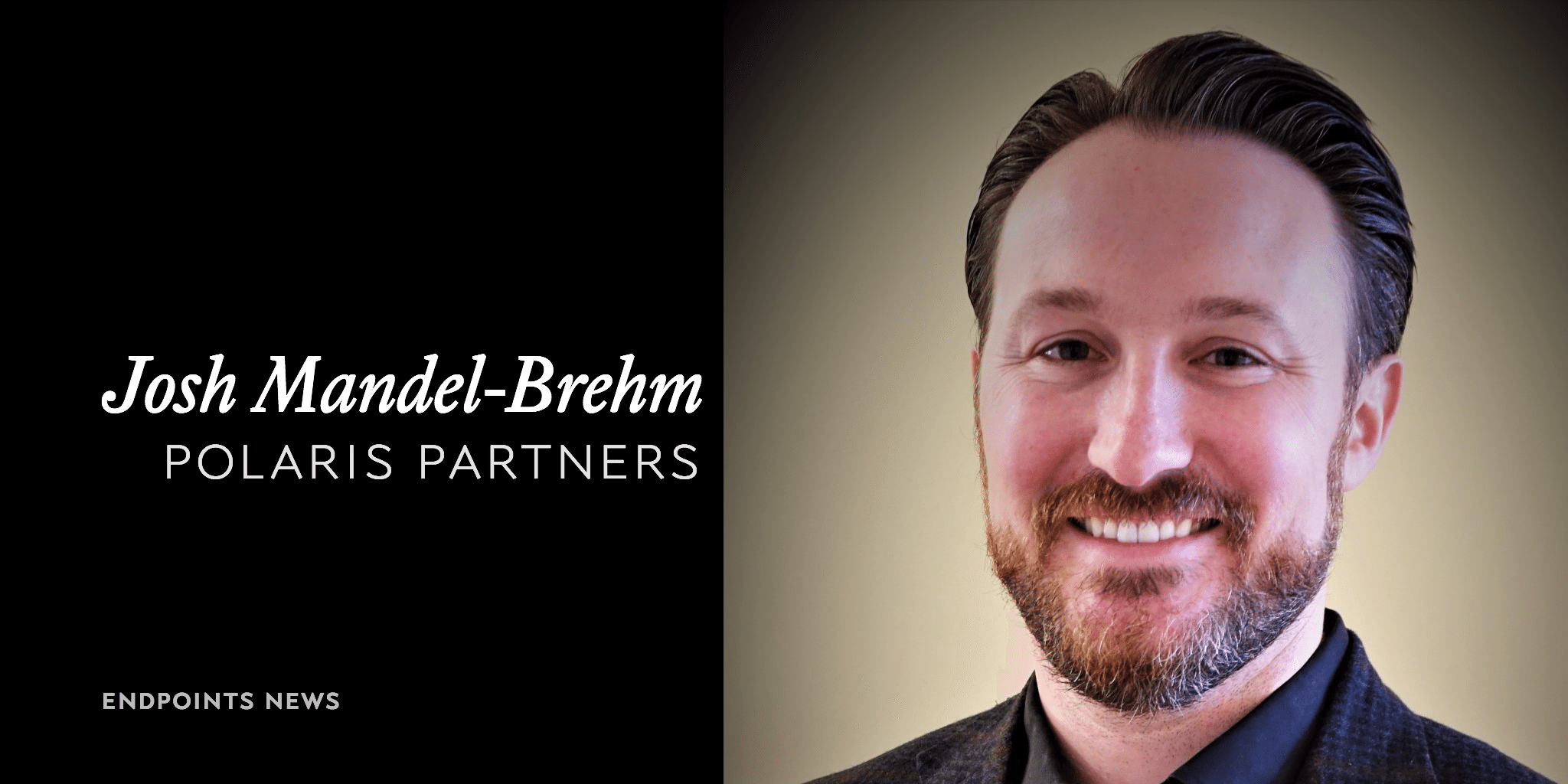 ---
Last Friday, Josh Mandel-Brehm wrapped a 4-year stint at Biogen, closing out a chapter of his life that ended with a run as head of business development for the big biotech. This week he started a new chapter as entrepreneur-in-residence at Polaris Partners, one of the busiest venture players in biotech. Next stop: CEO of a stealth biotech that's currently crafting a pipeline ahead of the Series A now being put together, expected to arrive later this year.
This transition of his, moving from the incoming deals he worked on at a big outfit like Biogen — a role that included building the gene therapy group — to the outreach work done by a small startup, helps illustrate how a booming hub like Boston/Cambridge continually reconfigures the careers of the industry's most talented players. And in the hunt for new CEOs, fresh faces like Mandel-Brehm are joining the seasoned vets filling the role of serial entrepreneurs, illustrating how some VCs work hard on building the bench as they expand the team playing the field.
Therein lies key lessons for other would-be hubs that some day hope to rival Boston/Cambridge.
"It's easier to be on the buy side," Mandel-Brehm tells me. "People come to you." But he always tried to follow the guidance that Steve Holtzman — another Biogen vet now CEO at Decibel — gave him: "Put yourself in the other person's shoes."
Try to understand what they are thinking about, what motivates them and what you can learn from them.
So right off the bat he'd like to start by not repeating the mistakes he's seen in BD; the biotech CEOs who get hung up on the wrong thing, often determined that a big company can only screw things up.
Every venture group in town has their own approach to these EIR programs, he adds. At Polaris, he says, it's all about family. They're not throwing you into an open job to see how you do, sink or swim. There's time to consult on different startups, learn from partners like Amir Nashat and Pfizer vet Amy Schulman. And then stay with a VC that can take you through multiple companies; working with people who understand perfectly well that not everything they try will work.
Founding partner Terry McGuire told him to take a close look at the VC's web page, study the repeat entrepreneurs they work with over and over again. People like Katrine Bosley, another former Biogen BD exec who made the switch to serial entrepreneur, now CEO at Editas.
"Even if a company wasn't successful, they worked with those people again," he says. "It's a culture of trust; do right by them. It says something about the relationship. It's very, very important to the culture you have."
But it was Nashat who played the key role in recruiting Mandel-Brehm.
"I met Amir a few times over the past few years," says Mandel-Brehm. "He's one of the more impressive guys I've seen across the industry. A different thinker. He had a company in mind he wanted to pressure test; think about making a business out of a different kind of technology, not, here's a product — sell it."
"He knew I was interested in thinking about different business opportunities." On one occasion "we were talking about a range of different topics. I was talking to him about young talent, how groups tend to stick with more experienced people. Amir had very strong views, another example of thinking about things differently."
The biotech Polaris — which just days ago unveiled their $435 million Fund VIII — and Mandel-Brehm have in mind right now has 13 staffers laying the foundation of the company's platform tech. If all goes according to plan, he'll publicly take the helm in the fall after the syndicate comes together on the A round.
One way or another, getting adopted into the Polaris family isn't meant to be a temporary gig.
"My intention is to build that company and make it great," he says about his upcoming role as CEO.
They're all thinking longterm.
---
The best place to read
Endpoints News

? In your inbox.

Comprehensive daily news report for those who discover, develop, and market drugs. Join 44,000+ biopharma pros who read Endpoints News by email every day.

Free Subscription
---
---
---