From mice to dogs, and some­day man: George Church's gene ther­a­py cock­tail for ag­ing-re­lat­ed dis­eases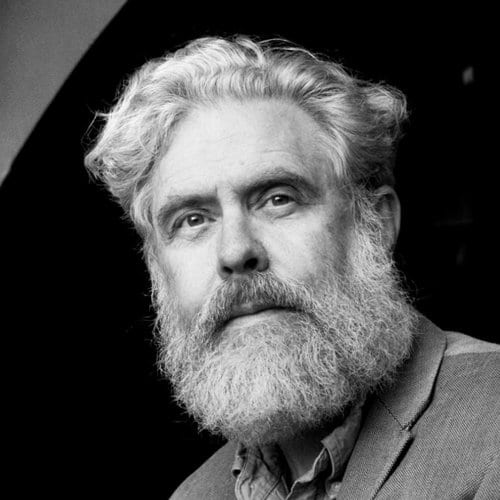 George Chruch Re­ju­ve­nate
Emerg­ing gene-ther­a­py tech­nol­o­gy could help dogs live health­i­er, if not longer, lives as man's best friend.
A start­up called Re­ju­ve­nate Bio — launched out of George Church's lab at Har­vard Med­ical School (HMS) and the Wyss In­sti­tute for Bi­o­log­i­cal­ly In­spired En­gi­neer­ing at Har­vard Uni­ver­si­ty — on Thurs­day, with big plans to make work on gene ther­a­py tech­nol­o­gy en­gi­neered to pre­vent and treat a slew of age-re­lat­ed dis­eases in dogs and ex­tend their healthspan.
"Sci­ence hasn't yet found a way to make com­plex an­i­mals like dogs live for­ev­er, so the next best thing we can do is find a way to main­tain health for as long as pos­si­ble dur­ing the ag­ing process," said Church in a re­port by the Wyss In­sti­tute.
As we age, the propen­si­ty to be af­flict­ed with dis­ease(s) ris­es. But dis­eases are typ­i­cal­ly re­searched and treat­ed in­di­vid­u­al­ly, and the ex­ist­ing ar­ma­men­tar­i­um of treat­ments does not ac­com­mo­date the in­ter­con­nect­ed­ness of ill­ness­es that arise in lock­step with age. So, Har­vard re­searchers took a macro-lev­el ap­proach to the prob­lem of age-re­lat­ed dis­eases and de­vel­oped a gene ther­a­py fo­cused on a tri­fec­ta of longevi­ty as­so­ci­at­ed genes: FGF21, αK­lotho and sTGF𝝱R2 — which have pre­vi­ous­ly been shown to be as­so­ci­at­ed with in­creased health and lifes­pan ben­e­fits in mice that were ge­net­i­cal­ly en­gi­neered to over­ex­press them.
"We be­lieve that gene ther­a­py is a great tool for ac­tu­al­ly go­ing af­ter chron­ic age-re­lat­ed con­di­tions, par­tic­u­lar­ly if you have tar­get sets that have re­al­ly strong safe­ty pro­files," Re­ju­ve­nate CEO Daniel Oliv­er said in an in­ter­view with End­points News.
"The genes we're us­ing in­side of our gene ther­a­pies have been shown in trans­genic mouse mod­els to ex­tend their life. And so we have built-in safe­ty pro­files for the genes we're us­ing — we have three-plus years of safe­ty da­ta in mice be­fore we even start."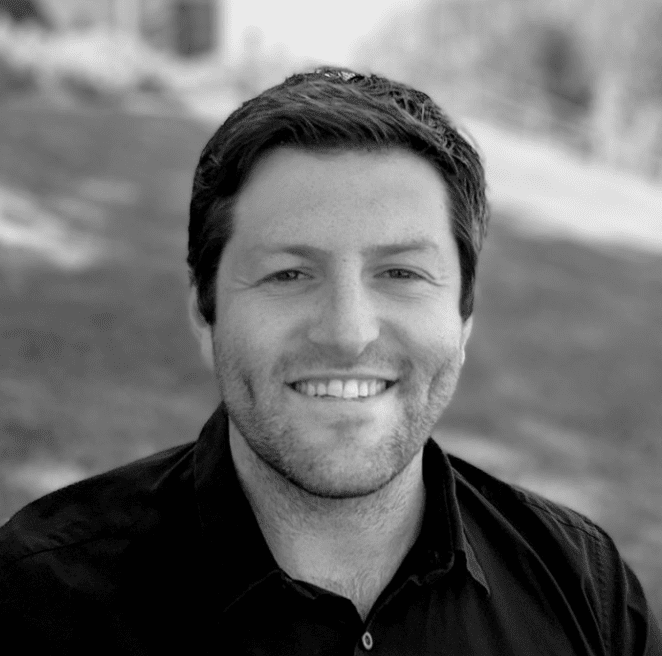 Noah David­sohn Re­ju­ve­nate
The re­searchers cre­at­ed sep­a­rate gene ther­a­py de­liv­ery ve­hi­cles for each gene us­ing a serotype of ade­no-as­so­ci­at­ed virus (AAV8) and then in­ject­ed the AAV con­structs in­to mouse mod­els of obe­si­ty, type II di­a­betes, heart fail­ure, and re­nal fail­ure to as­sess ef­fi­ca­cy.
The da­ta were strik­ing. FGF21 alone caused a com­plete re­ver­sal of weight gain and type II di­a­betes in obese, di­a­bet­ic mice fol­low­ing a sin­gle shot, and a com­bi­na­tion with sTGF𝝱R2 al­so di­min­ished kid­ney at­ro­phy by 75% in mice with re­nal fi­bro­sis. The gene sTGF𝝱R2 alone and in com­bi­na­tion with ei­ther of the oth­er two gene ther­a­pies im­proved heart func­tion in mice with heart fail­ure, sug­gest­ing that that co-ad­min­is­tra­tion of FGF21 and sTGF𝝱R2 could treat all four age-re­lat­ed con­di­tions.
To be sure, in this ini­tial study in mice the in­ject­ed genes did not stray in­to the an­i­mals' genomes and did not mod­i­fy their nat­ur­al DNA — which is a con­cern giv­en the ex­ist­ing eu­genic prac­tices preva­lent in the pet in­dus­try.
Re­ju­ve­nate Bio on Thurs­day un­veiled plans to kick off a pi­lot study test­ing the ef­fi­ca­cy of this gene ther­a­py tech­nol­o­gy in ar­rest­ing mi­tral valve dis­ease, which af­fects most Cav­a­lier King Charles spaniels by age eight and caus­es heart fail­ure.
The plan is to en­roll 10 dogs with mi­tral valve dis­ease, in­ject them with the gene ther­a­py, and as­sess whether they progress to the next stage of the dis­ease over a giv­en pe­ri­od, Oliv­er said. This pi­lot study — which will take at least a year to read­out — will serve as a lit­mus test for an an­i­mal drug tri­al with the FDA, which tends to take about three years to com­plete. If all goes well, the com­pa­ny hopes to ex­pand the treat­ment to all ca­nine breeds, as more than 7 mil­lion dogs in the Unit­ed States suf­fer from mi­tral valve dis­ease.
"We want to get rid of the mor­bidi­ties as­so­ci­at­ed with ag­ing, so dogs can be as hap­py and healthy as pos­si­ble through­out their lives," said Re­ju­ve­nate Bio's chief tech­nol­o­gy of­fi­cer Noah David­sohn, who is a for­mer Re­search Sci­en­tist at the Wyss In­sti­tute and HMS. David­sohn's dog, named Bear, serves as Re­ju­ve­nate's "chief in­spi­ra­tion of­fi­cer."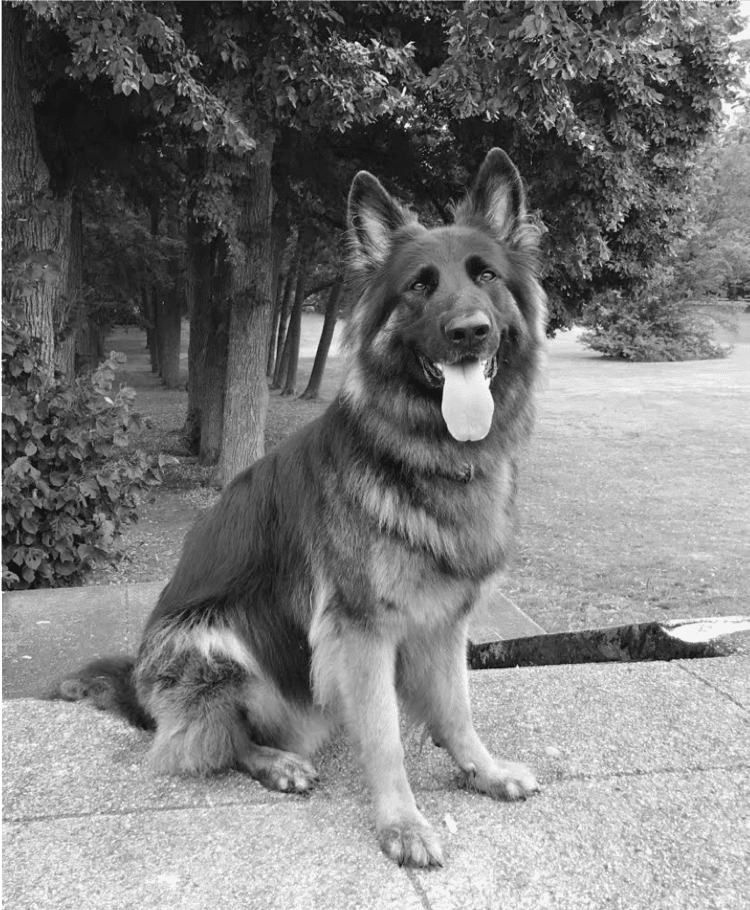 Bear David­sohn Re­ju­ve­nate
The first crop of FDA-ap­proved gene ther­a­pies for hu­mans — such as Spark Ther­a­peu­tics' Lux­tur­na and No­var­tis' Zol­gens­ma — treat rare dis­eases. If Re­ju­ve­nate's ther­a­py is found to be safe and ef­fec­tive in dogs, it could open the door to sim­i­lar ther­a­pies for age-re­lat­ed ill­ness­es and in­deed ag­ing in hu­mans, a field that has at­tract­ed an ex­plo­sion of in­ter­est and fund­ing.
Al­though ear­ly, the study in mice showed that these so-called longevi­ty gene ther­a­pies can be com­bined in­to a sin­gle ther­a­peu­tic mix­ture — com­pared to the tra­di­tion­al par­a­digm that dic­tates dif­fer­ent dis­eases ne­ces­si­tate mul­ti­ple in­ter­ven­tions (and ar­guably ac­cu­mu­la­tive ex­po­sure to side-ef­fects), the re­searchers con­clud­ed.
In tan­dem with the ex­cite­ment that came in re­ac­tion to the FDA ap­proval of pi­o­neer­ing hu­man gene-ther­a­pies was the push­back on what some crit­ics call as­tro­nom­i­cal prices. Zol­gens­ma, for in­stance, is the world's most ex­pen­sive ther­a­py at $2.1 mil­lion a pop, al­though its mak­er No­var­tis in­sists its cu­ra­tive po­ten­tial and in­stall­ment-based pric­ing makes it worth it. The com­pa­ny has al­so ini­ti­at­ed a con­tro­ver­sial lot­tery scheme to give away 100 dos­es of Zol­gens­ma in coun­tries out­side the Unit­ed States where it is not yet ap­proved.
"I think go­ing for­ward as gene ther­a­py is ap­plied to dis­eases with much high­er preva­lence — you will see the price come down," Oliv­er said.
Mean­while, the in­ter­est in treat­ing dis­eases in pets — if their hu­man own­ers may be so in­clined — is on the rise, giv­en that 67% of US house­holds, or about 85 mil­lion fam­i­lies, own a pet, ac­cord­ing to the 2019-2020 sur­vey con­duct­ed by the Amer­i­can Pet Prod­ucts As­so­ci­a­tion.
For in­stance, to treat dis­eases like can­cer in dogs — surgery, chemother­a­py, or ra­di­a­tion are ex­ist­ing al­ter­na­tives. But tar­get­ed ther­a­pies are the next fron­tier. A Sil­i­con Val­ley start­up — called the One Health Com­pa­ny — raised $5 mil­lion last month to help fig­ure out which hu­man treat­ments can be re­pur­posed for their ca­nine coun­ter­parts. The com­pa­ny, which likened its tech­nol­o­gy to Foun­da­tion Med­i­cine's next-gen­er­a­tion se­quenc­ing pan­el in an in­ter­view with STAT, helps se­quence the dog's tu­mor and gen­er­ates rec­om­men­da­tions for treat­ment.