Pfiz­er bags Medi­va­tion buy­out with blowout $14B cash of­fer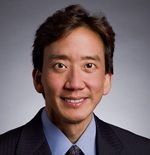 David Hung, Medi­va­tion CEO
Pfiz­er $PFE has struck a deal to buy Medi­va­tion $MD­VN at a price CEO David Hung has been look­ing for. The two com­pa­nies an­nounced Mon­day morn­ing that the phar­ma gi­ant will pay $81.50 a share — about $14 bil­lion — for Medi­va­tion, all of it in cold, hard cash. That's far more than the $9.3 bil­lion of­fer Sanofi used to get the auc­tion start­ed.
Medi­va­tion closed Fri­day with a mar­ket cap of $11.1 bil­lion, giv­ing the com­pa­ny a big pre­mi­um to boast about to share­hold­ers. Sanofi $SNY last bid $58 a share in cash and an ex­tra $3 CVR for Medi­va­tion, which has con­sis­tent­ly re­ject­ed the phar­ma com­pa­ny's of­fers as gross­ly in­ad­e­quate. A swirl of ru­mors has al­so put Mer­ck $MRK, Cel­gene $CELG, Gilead $GILD and oth­ers at the bar­gain­ing ta­ble as well.
Pfiz­er will now beef up its on­col­o­gy port­fo­lio with Medi­va­tion's share of Xtan­di, part­nered with Astel­las. An­a­lysts have pro­ject­ed that the block­buster sales per­for­mance of Xtan­di—which goes head-to-head against Zyti­ga—will shoot up to close to $5 bil­lion by 2020.
The buy­out al­so adds an ex­per­i­men­tal late-stage PARP in­hibitor called ta­la­zoparib to Pfiz­er's pipeline. Tak­ing a frag­ment of da­ta, Hung re­cent­ly claimed that ta­la­zoparib was clear­ly the best of all the con­tenders in the pipeline, far sur­pass­ing Tesaro's ni­ra­parib, Clo­vis's ru­ca­parib, As­traZeneca's Lyn­parza (ola­parib) and Ab­b­Vie's veli­parib. Tesaro, though, has field­ed strong re­sults from its study, help­ing beef up peak sales pro­jec­tions for the class.
Medi­va­tion bought their drug last year from Bio­Marin for $410 mil­lion cash, adding $160 mil­lion on the back end of the deal. And it's proven to be the wild card in this high-stakes game of biotech M&A.
Pfiz­er's pre­mi­um sur­prised some bat­tle hard­ened vet­er­ans on Wall Street.
"We have a very dif­fi­cult time get­ting to the ~$80/share price that Pfiz­er (PFE Not Cov­ered) is re­port­ed to be pay­ing based on rea­son­able mod­el­ing as­sump­tions for the com­pa­ny," not­ed RBC's Simos Sime­oni­dis just ahead of the of­fi­cial con­fir­ma­tion. "We re­mind in­vestors that Xtan­di is shared with Astel­las. Al­so, me­dia re­ports point to an all-cash trans­ac­tion, which is both sur­pris­ing, giv­en the risk in­volved in sec­ond as­set ta­la­zoparib and a cred­it to MD­VN's man­age­ment, which may man­age to sell this as­set, with­out any or much of a CVR (if that in­deed ends up be­ing the case), with ta­la­zoparib Phase III da­ta around the cor­ner."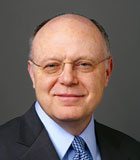 Ian Read, Pfiz­er CEO
"The pro­posed ac­qui­si­tion of Medi­va­tion is ex­pect­ed to im­me­di­ate­ly ac­cel­er­ate rev­enue growth and dri­ve over­all earn­ings growth po­ten­tial for Pfiz­er," said Pfiz­er CEO Ian Read. "The ad­di­tion of Medi­va­tion will strength­en Pfiz­er's In­no­v­a­tive Health busi­ness and ac­cel­er­ate its path­way to a lead­er­ship po­si­tion in on­col­o­gy, one of our key fo­cus ar­eas, which we be­lieve will dri­ve greater growth and scale of that busi­ness over the long-term. This trans­ac­tion is an­oth­er ex­am­ple of how we are ef­fec­tive­ly de­ploy­ing our cap­i­tal to gen­er­ate at­trac­tive re­turns and cre­ate share­hold­er val­ue."
The biggest suc­cess Pfiz­er had ex­pe­ri­enced re­cent­ly has been the ac­cel­er­at­ed ap­proval for Ibrance (pal­bo­ci­clib), a pi­o­neer­ing CDK 4/6 drug that now faces sev­er­al late-stage ri­vals. Pfiz­er paid Mer­ck KGaA $850 mil­lion to part­ner on their PD-L1 check­point drug, and this new deal clear­ly un­der­scores its cen­tral fo­cus on the can­cer are­na.
Pfiz­er has plen­ty of cash avail­able for the buy­out. It made un­suc­cess­ful megabids for As­traZeneca and Al­ler­gan. And Pfiz­er CEO Ian Read has clear­ly been will­ing to dig deep to build the com­pa­ny through ac­qui­si­tions.
Iron­i­cal­ly, Pfiz­er out­li­censed its PARP, PF-01367338, now known as ru­ca­parib, to Clo­vis back in 2011, when it was re­struc­tur­ing its pipeline and slash­ing its R&D bud­get. Now it finds it­self buy­ing a ri­val for a block­buster sum. Pfiz­er gained an eq­ui­ty stake in Clo­vis along with $255 mil­lion in mile­stones in the deal, an amount that is like­ly far ex­ceed­ed by what it's will­ing to pay Medi­va­tion stock­hold­ers for ta­la­zoparib. In ad­di­tion, Pfiz­er in­di­rect­ly helped fund Xtan­di's de­vel­op­ment, pay­ing $225 mil­lion to Medi­va­tion to part­ner on dime­bon, which flopped for Alzheimer's.
The Pfiz­er deal marks an em­bar­rass­ing de­noue­ment for new Sanofi CEO Olivi­er Brandi­court, who had sought to make his mark on the com­pa­ny with a bar­gain deal. Sanofi, and oth­ers in the hunt, will now have to turn their at­ten­tion to oth­er tar­gets of op­por­tu­ni­ty. And they aren't like­ly to start on the low end.
A deal like this could sig­nal a will­ing­ness by Big Phar­ma to pay top dol­lar for mar­ket­ed and late-stage prod­ucts with re­al po­ten­tial. Over­all, M&A has been drag­ging this year in bio­phar­ma. A few more ac­qui­si­tions like this would bring the num­bers up con­sid­er­ably. Bio­gen, Gilead and oth­ers have in­di­cat­ed a will­ing­ness to snap up new deals to beef up their pipelines as an­a­lysts clam­or for more projects to get ex­cit­ed about.
In $PFE's de­fense, no­body has every been hap­py w/ a high priced deal right when it hap­pened. Re­mem­ber how much hate $GILD re­ceived for $VRUS

— Brad Lon­car (@brad­lon­car) Au­gust 22, 2016