Fu­ji­film ex­pands in US af­ter $100M deal for Atara's man­u­fac­tur­ing site and em­ploy­ees
Atara Bio­ther­a­peu­tics has worked on ad­vanc­ing its al­lo­gene­ic T-cell ther­a­py plat­form for pa­tients with can­cer and au­toim­mune dis­ease for years, with much of the fo­cus on the ever-tricky task of man­u­fac­tur­ing such a ther­a­py. On Wednes­day, the com­pa­ny an­nounced a deal to hand its Cal­i­for­nia man­u­fac­tur­ing site over to Fu­ji­film Diosynth in ex­change for $100 mil­lion up­front and a long-term li­cens­ing deal.
Fu­ji­film will give Atara ac­cess to flex­i­ble ca­pac­i­ty and spe­cif­ic ca­pa­bil­i­ties need­ed to man­u­fac­ture clin­i­cal and com­mer­cial-stage al­lo­gene­ic cell ther­a­pies. That in­cludes tab-cel, an off-the-shelf, al­lo­gene­ic in­ves­ti­ga­tion­al ther­a­py for the treat­ment of Ep­stein-Barr virus-dri­ven post-trans­plant lym­pho­pro­lif­er­a­tive dis­ease. Cur­rent­ly, there are no ap­proved treat­ments avail­able for the dis­ease, which is a virus that can af­fect pa­tients af­ter sol­id or­gan or al­lo­gene­ic hematopoi­et­ic cell trans­plan­ta­tion.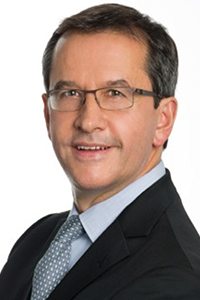 Pas­cal Tou­chon
In ex­change, the CD­MO be­he­moth gets 140 skilled staff mem­bers at the Thou­sand Oaks site. It's a deal that made sense, in large part, be­cause al­lo­gene­ic ther­a­pies don't re­quire the need for full ca­pac­i­ty all the time or the abil­i­ty to quick­ly scale up at a mo­ment's no­tice, Atara CEO Pas­cal Tou­chon said in an in­ter­view with End­points News. When the com­pa­ny first built the fa­cil­i­ty, con­trol over the en­tire fa­cil­i­ty was a key goal. But what they've dis­cov­ered af­ter hav­ing a ton of suc­cess in scal­ing the num­ber of dos­es per batch is that the com­pa­ny doesn't need full ca­pac­i­ty all the time, es­pe­cial­ly in-house. And since Atara de­vel­oped the process, it can eas­i­ly tech trans­fer the process to any­one.
"It's com­plete­ly off the shelf, which means we have an in­ven­to­ry of prod­uct, like a mon­o­clon­al an­ti­body," he said. "When we re­ceive a par­tic­u­lar re­quest from a pa­tient … we just need to find the right prod­uct for the right pa­tient with­in our in­ven­to­ry, and we do that in three days."
Ep­stein-Barr is the virus that caus­es mononu­cle­o­sis. Atara has sub­mit­ted Phase III tri­al da­ta to the EU for reg­u­la­to­ry re­view, and plans to sub­mit da­ta to the FDA for a BLA by Q2 of this year. Its pipeline al­so in­cludes ATA188 for mul­ti­ple scle­ro­sis and CAR T-cell ther­a­pies ATA3271 and ATA3219.
Eleven of the 19 re­spon­ders in the Phase III AL­LELE tri­al saw a du­ra­tion of re­sponse longer than six months, Atara said. Of the eight re­main­ing re­spon­ders, four pa­tients ex­pe­ri­enced ei­ther dis­ease pro­gres­sion or death, and four weren't evalu­able for a six-month re­sponse at the da­ta cut. There were no treat­ment-re­lat­ed deaths, ac­cord­ing to CMO AJ Joshi. Over­all re­sponse rate, which was the pri­ma­ry end­point of the study, was 50% in 38 pa­tients with EBV PTLD with re­lapsed or re­frac­to­ry re­spons­es to rit­ux­imab and chemother­a­py were treat­ed.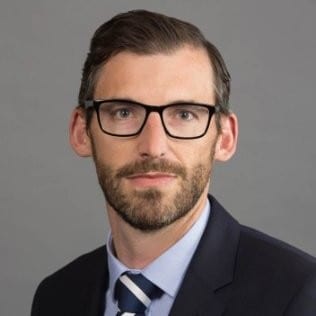 Mar­tin Mee­son
The site has 90,000 square feet set to sup­port both clin­i­cal and com­mer­cial op­er­a­tions, and it can ex­pand to sup­port oth­er prod­ucts as well. The ac­qui­si­tion al­so helps Fu­ji­film ex­pand its foot­print in the US, CEO Mar­tin Mee­son said in a state­ment. Just in the fall, the com­pa­ny broke ground on a new head­quar­ters in North Car­oli­na, a project that is es­ti­mat­ed to cost $2 bil­lion.
"This agree­ment we be­lieve it's prob­a­bly the way for­ward," Tou­chon said. "I strong­ly be­lieve that the fu­ture of al­lo­gene­ic cell ther­a­py is go­ing to be like it was for mon­o­clon­al an­ti­bod­ies 20-30 years ago. When you con­trol the man­u­fac­tur­ing process, the more you can lever­age oth­er com­pa­nies, the more you in­crease your man­u­fac­tur­ing pro­duc­tiv­i­ty."