Fujifilm outlays whopping $850M for its Diosynth CMDO wing, looking to rapidly scale cell culture production
Fujifilm Diosynth Biotechnologies is on a spending spree and not stopping yet.
The Japanese firm is adding manufacturing capability at its core CDMO wing by pumping $850 million into locations in the US and UK, it said in a release.
Gene therapy capacity in the UK will increase 10-fold, cell culture capacity will be tripled and microbial fermentation output will be doubled at the 5,000-liter facility. In the US, cell culture production for recombinant vaccines will double. These two expansions will start in 2023.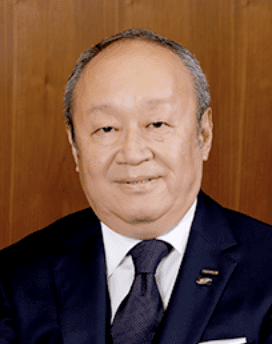 Teiichi Goto
There's been a booming growth in the CDMO space in the past two years, and that market is expected to continue to expand, Fujifilm Diosynth said, because of the demand for gene therapy, antibodies and vaccines, including the Covid-19 vaccine.
"Fujifilm will never stop in its relentless pursuit to develop new technologies and provide the necessary manufacturing capacity to meet the needs of our customers and accelerate the growth of its Bio CDMO business," president Teiichi Goto said in a statement.
The exact location of the US investment will be disclosed in the future, "after evaluation work is completed," a spokesperson for Fujifilm said Tuesday.
The investment brings the total amount of money Fujifilm has invested into its CDMO wing to $5.5 billion in the last 10 years, the company said.
At the start of the year, the Japanese company doubled down on its Massachusetts location, locking in $76 million in funding for a 40,000 square-foot site in Watertown, MA, that features eight cleanrooms and cell and viral vector capabilities. That center is set to open in 2022. That project is in addition to the $40 million viral vector and advanced therapy facility it is opening in the greater Boston area.
And in March, Fujifilm Diosynth hopped aboard the train to North Carolina, with a $2 billion plant that few facilities have matched in dollar amount. Holly Springs, within the Research Triangle area outside of Raleigh, will be the host of 725 new jobs by 2028 and be operational by spring 2025, if all goes according to plan. It will have eight 20,000-liter bioreactors and the potential to add up to 24 more of the same size, depending on the demand. The site also will feature commercial-scale, automated fill-finish and assembly, packaging and labeling services.
On a smaller scale, the company has expanded a viral-vector plant in Texas that first opened in 2014 with $120 million in additions.